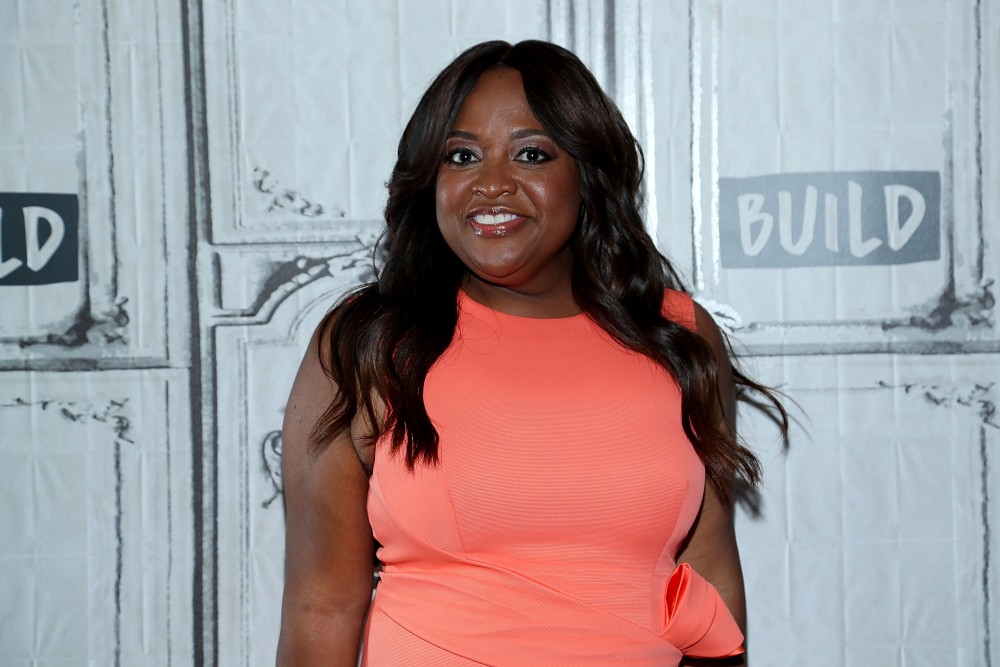 Sherri Shepherd was on Access being interviewed by Scott Evans and guest host Yvette Nicole Brown. (Follow her on Twitter if you don't already, she's the best.) Sherri and Yvette have been friends for decades and they were a lot of fun to watch. They actually met in church, which cracks me up given Yvette's churchy character on Community. Yvette said Sherri helped her know what to expect when she was getting her start acting. My favorite part was when they talked about dating and Sherri revealed that she's "accidentally celibate." Sherri is in Mr. Iglesias on Netflix with Gabriel Iglesias, the second season just premiere, and she has a podcast with Kim Whitley called Two Funny Mamas.
On her 12-year-old son
When my son goes out my prayer is that he comes home. If you don't like his skin color you'll never get to the beauty of who he is.

Her exercise routine
I walk five miles three times a week. I did a pushup challenge with some girlfriends. I got to 80 [pushups] in 30 days.

On dating now, she's on Bumble
I have become accidentally celibate during the pandemic. It wasn't on purpose. God knows my heart needs someone to spoon with.
[From Access Hollywood video[
Sheri also told a funny story about taking her son to march and said he got preoccupied because he was hungry and kept asking to eat. A few weeks ago Sherri tried to get Yvette to do her pushup challenge and Yvette acted like she had the wrong number at first and told her not to talk about it!
As for Sherri being accidentally celibate, I'm right there with her. Sometimes I wonder if I'm going to end up being celibate longer than ever before. I shouldn't think of it that way and should approach it like sobriety, one day at a time. I want to be sober though.
Here's that interview!

Sherri and Yvette in 2010:
Embed from Getty Images