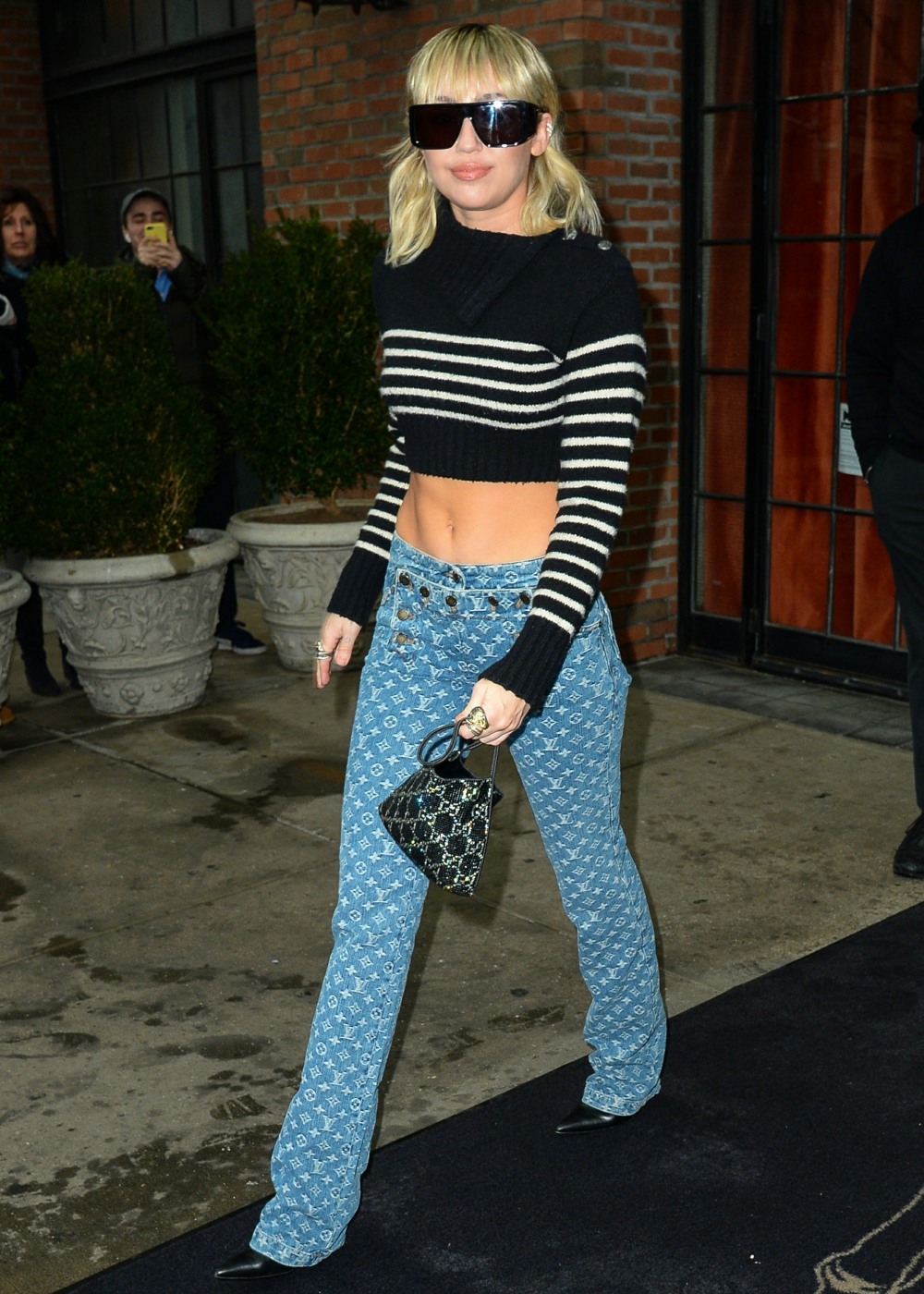 Miley Cyrus was interviewed recently for Variety's series focusing on would-be Emmy nominees this year. Miley will likely be a contender for her appearance on Black Mirror, so a lot of the interview is about that episode and Miley's performance as Ashley O, a pill-popping pop star with a toxic aunt/manager. Miley talks about other things too, like her sobriety. We heard, last year, that Miley was going sober, but I kind of believed her sobriety was just about liquor and hard drugs, and that she was probably still smoking pot? But now she says that she's "sober sober," which I guess means no drugs or alcohol at all. You can read Variety's coverage here. Some highlights:
On the Black Mirror script: "The main difference to me is I don't have an Aunt Catherine. My mom has been my momager. I'm almost freaking 30, and I don't buy a lightbulb for my house without asking my mom if it's the right one. Without my parents I bet my life would've been more similar to the Ashley O story."

Her idols growing up: "I had the most weird hodgepodge of Britney Spears, 'NSync, Metallica and Hilary [Duff.] I had Joan Jett and Pat Benatar. You should've seen my face when Britney covered "I Love Rock 'n' Roll" in "Crossroads." I melted down. That scene was the father, the son and the Holy Spirit all in one room. I actually lost my mind. That was worlds colliding beyond what I could have ever dreamed of.

Her parents are stoners? "One of my favorite interviews is when I say, "Anyone that smokes weed is a dummy." That one I love to send to my parents, who are big stoners, every now and then. It's been really important for me over the last year living a sober lifestyle, because I really wanted to polish up my craft. I had really big vocal surgery in November. I had freaking four weeks where I wasn't allowed to talk. I was so ripped writing on the whiteboard, yelling at everybody [Laughs]. I had this one big bicep from just yelling at mom and still trying to do meetings. But it prepared me for the stillness and the quietness.

Whether she's really sober-sober: "I've been sober sober for the past six months. At the beginning, it was just about this vocal surgery. … But I had been thinking a lot about my mother. My mom was adopted, and I inherited some of the feelings she had, the abandonment feelings and wanting to prove that you're wanted and valuable. My dad's parents divorced when he was 3, so my dad raised himself. I did a lot of family history, which has a lot of addiction and mental health challenges. So just going through that and asking, "Why am I the way that I am?" By understanding the past, we understand the present and the future much more clearly. I think therapy is great.

She's still fun: "It's really hard because especially being young, there's that stigma of "you're no fun." It's like, "honey, you can call me a lot of things, but I know that I'm fun." The thing that I love about it is waking up 100%, 100% of the time. I don't want to wake up feeling groggy. I want to wake up feeling ready."
The sleep/groggy thing is one of the big reasons why I stopped drinking years ago. When I drank, I told myself that one drink would "help me sleep." But then I'd wake up in the middle of the night when the alcohol burned out of my body, or I'd wake up with an awful headache and a hangover. It is really awesome to not feel that way anymore. Sobriety doesn't make you a better person, but it just makes you more of who you are. And I'm actually sort of proud of Miley for her sobriety. I hope she can keep it up and I hope this isn't just another "phase" that she cycles out of in six months. Like, I could see Miley bringing in the new year and declaring in an interview that 2021 is the Year of '80s Style Coke Binges. Please, let's not.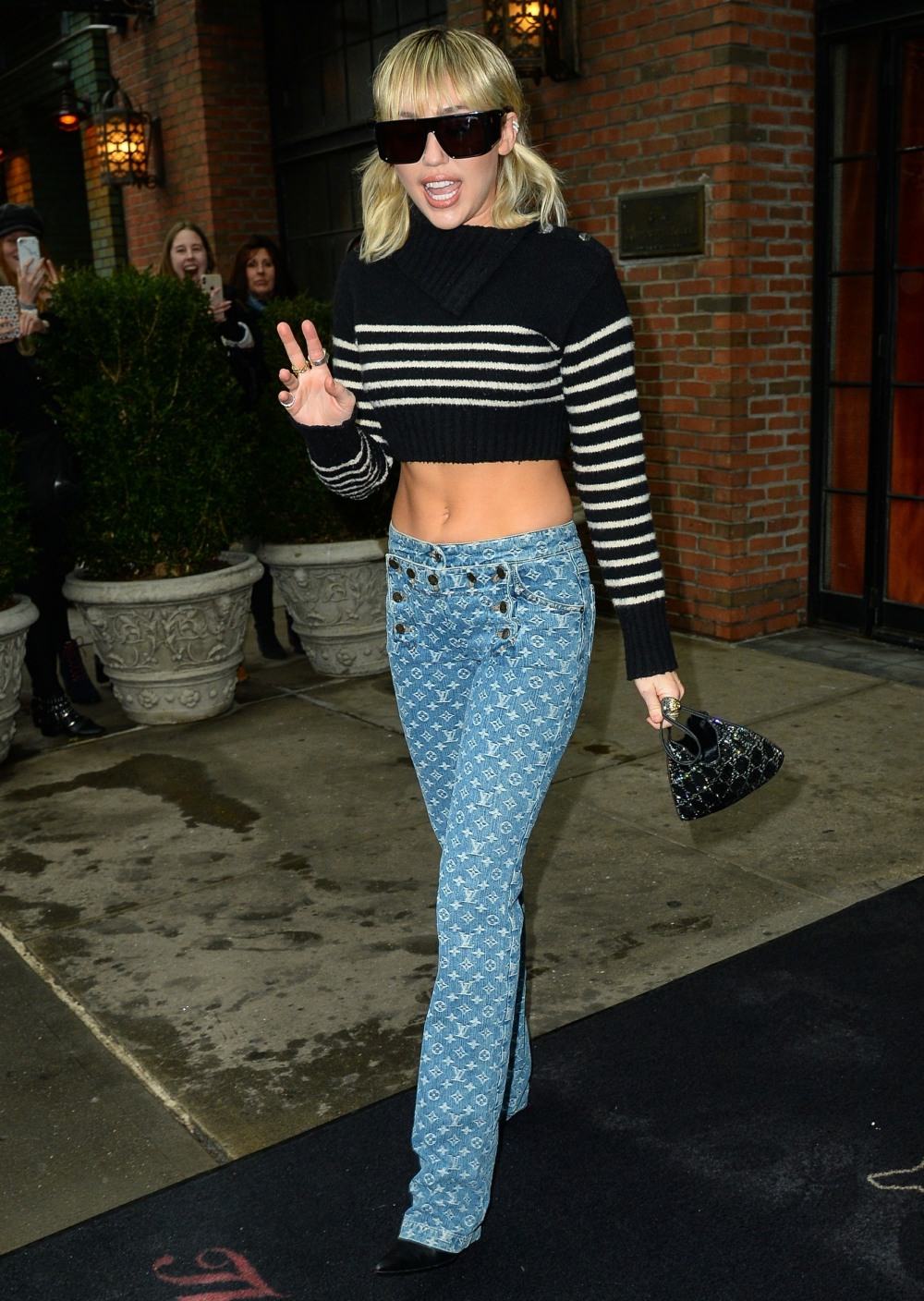 Photos courtesy of Backgrid.