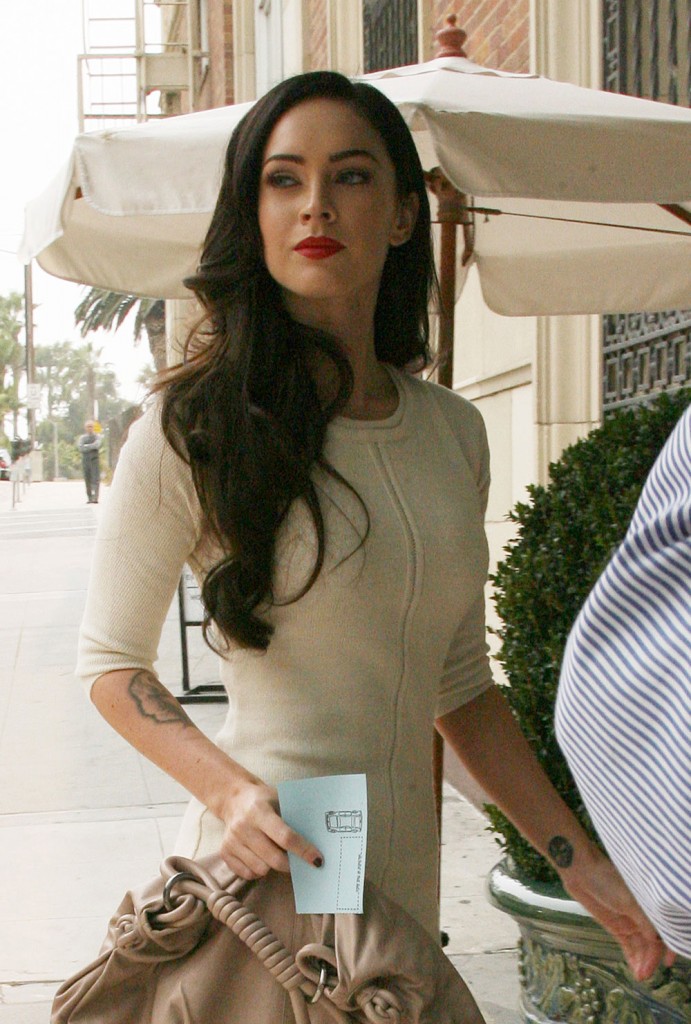 The first host was just announced for the season premiere of Saturday Night Live. Unfortunately for all of us, it's not someone that's already been on a million times, like Justin Timberlake or Alec Baldwin. No, SNL has decided that we need to see Megan Fox's comedic chops. And by "chops" I mean "breasts". The season premiere of SNL will be September 26, and apparently Andy Samberg has already arranged for Megan to film one his infamous digital shorts. I've got my fingers crossed for another "Laser Cats" episode. Megan might not be able to screw up that too badly. Let's just hope it's not a song. Although Megan singing something along the lines of "D-ck in a Box" would be funny.
Saturday night is about to get a whole lot foxier!

"Transformers" hottie Megan Fox is slated to host the season premiere of "Saturday Night Live" on Sept. 26, reports Life&Style.com.

The 23-year-old film actress will ring in the iconic show's 35th season and hopefully prove she can be a funny face as well as a pretty one.

"Megan is psyched to have gotten this opportunity," an insider told the mag. "She has a lot of surprises in store for the audience. This is the perfect opportunity for her to show off her comedic skills, as she's launching her new movie Jennifer's Body [on Sept. 18]."

Fox is said to be prepping for her gig by filming a digital short with "SNL" star Andy Samberg.
[From the New York Daily News]
So how much will this suck? Unknown. Someone like Oscar-winner Adrien Brody bites the SNL dust hard, while someone like Paris Hilton somehow makes their hosting duties work. I'm sure that Megan's appearance will probably be one of the highest-rated shows of the past few years though – Megan's fanboys will be all over this.
Megan Fox is shown on 8/13/09 in Santa Monica. Credit: Fame Pictures