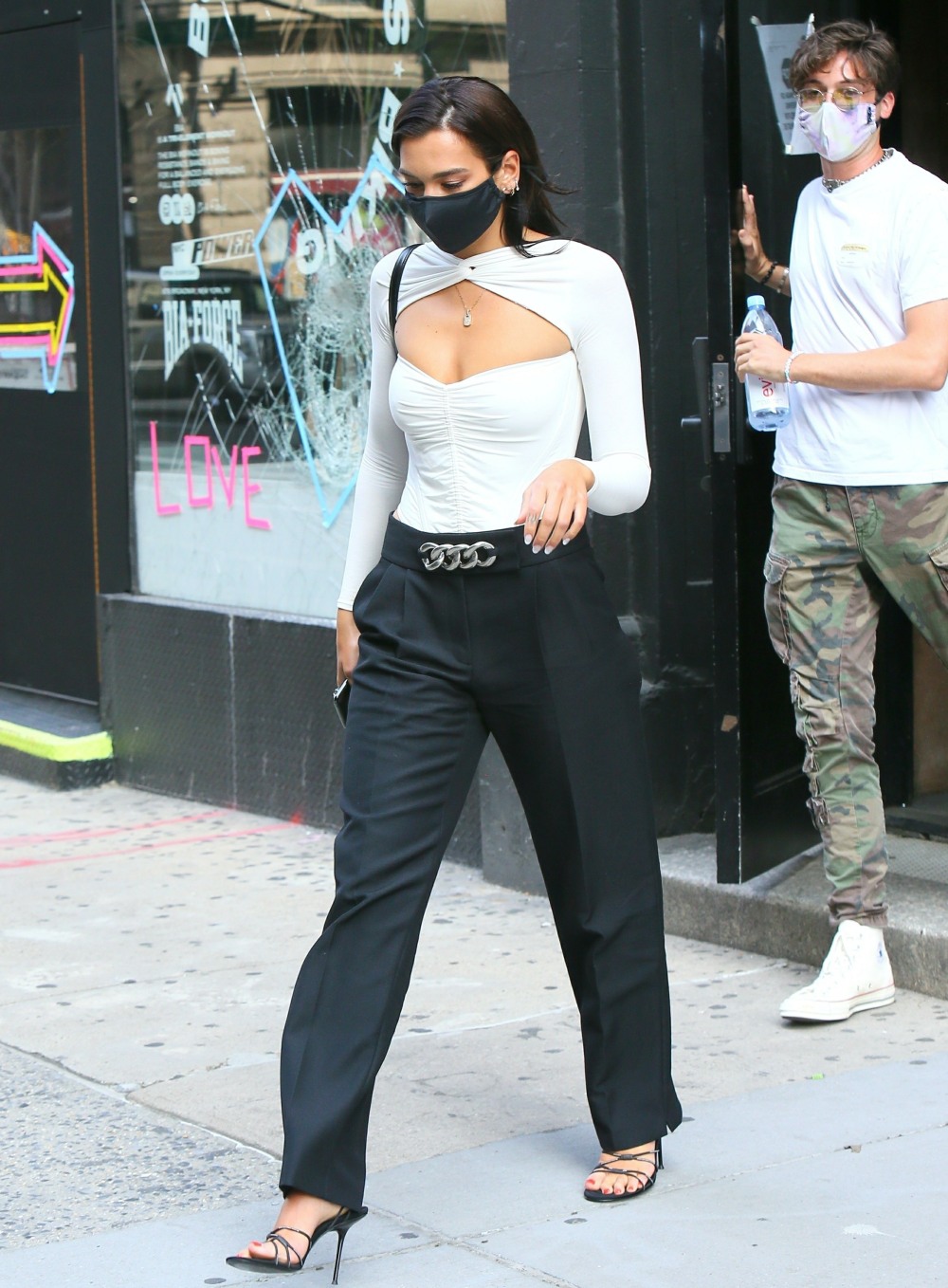 Dua Lipa was one of the few artists to drop their albums during the lockdown. She said she thought for a moment about pushing back the release, but decided to just go through with it. She did promotion for it almost entirely from her place in London, with her boyfriend Anwar Hadid in tow. She seemed happy about how things turned out, and the album is pretty successful. It's no secret that I like Dua a lot – I sometimes feel like I'm the only Dua stan around here? I love her – I think she's incredibly cool, pretty and talented.
Anyway, Dua is in New York now and she stepped out yesterday in Soho, probably for some promotion or something like that. She spent much of the past year with entirely blonde hair or half-blonde hair and it looked AWFUL, but look, now she's back to being a brunette. Thank God! She's so much prettier with dark hair.
I love her outfit in these photos too, although I'm seeing some commentary online about how '90s she looks. Maybe that's why I like it, LOL. The trousers are great, but I would leave behind the belt/chunky metal detail at the waist. The white bodysuit looks cool and I love the black mask. She looks like a chic '90s badass.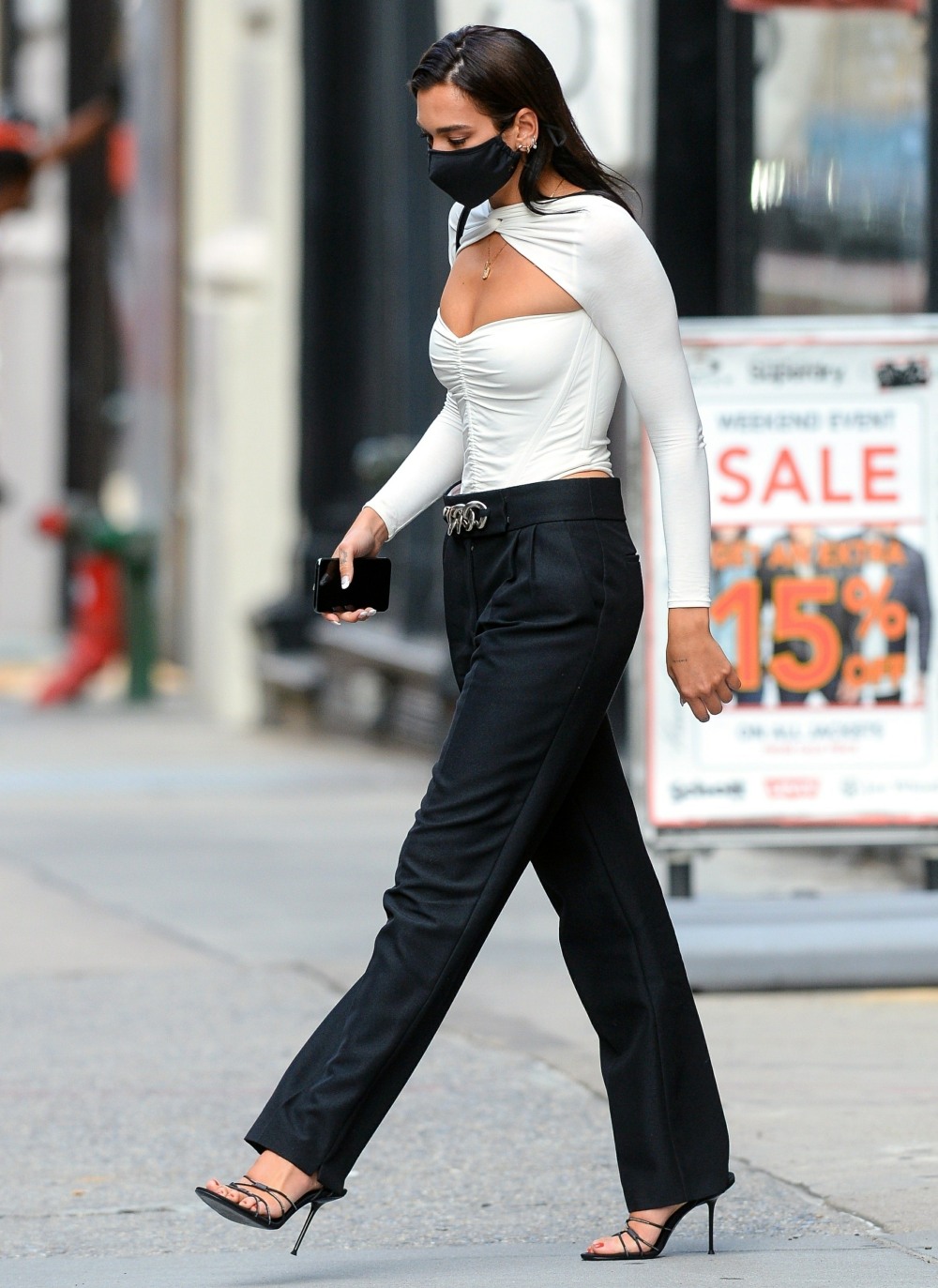 Photos courtesy of Instagram, Backgrid.