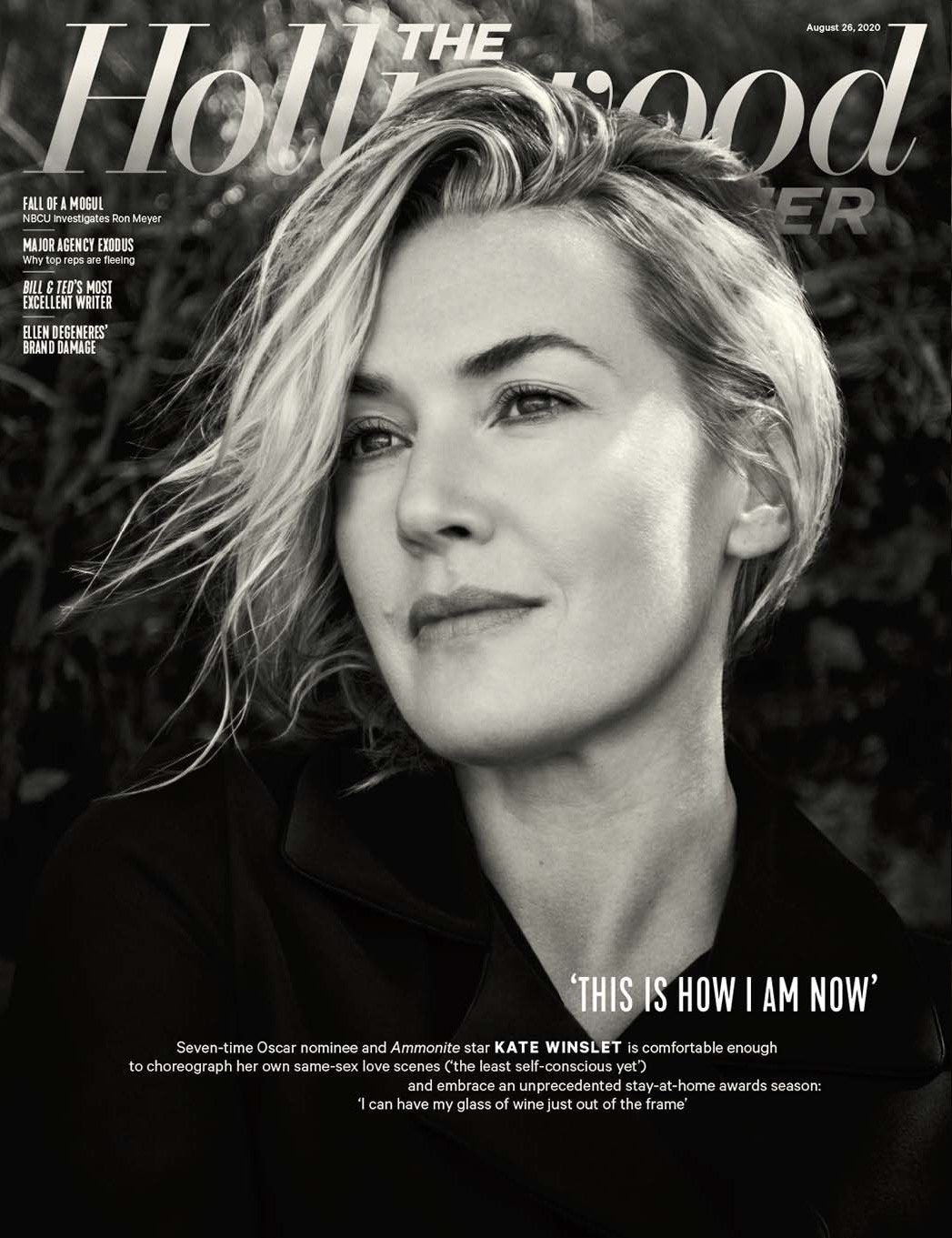 Kate Winslet covers the latest issue of the Hollywood Reporter to promote Ammonite, the costume drama about fossils and lesbians (you can see the trailer here). In a normal year, a period film about lesbians playing with fossils on the beach would be awards-baity. But this year has been turned upside down, so who knows. THR does note that the film is being distributed and promoted by Neon, the company behind the successful Oscar campaign for Bong Joon Ho's Parasite. Hilariously, in this interview Kate Winslet pretends like she's not down for yet another Oscar campaign. Like she hasn't been one of the biggest Oscar campaigners in the past two decades! She also chats about her lockdown, how she doesn't understand TikTok and more. Some highlights:
Attending the virtual Toronto Film Festival: "I can be barefoot and I don't have to put a dress on and feel sick. So it's awesome. I can have my glass of wine just out of frame."

She was working in Philadelphia in March & she knew what to do because she worked on 'Contagion': "People thought I was crazy because I had been walking around [Philadelphia] wearing a mask for weeks, going into the grocery store and wiping everything down with isopropyl alcohol and wearing gloves. Then all of a sudden March 13 came around, and people were like, 'F–k, where do I get one of those masks?'"

She has to go back to Philly next month to finish the film: "Now that I'm going to have to go back to work, I'm like, 'Oh f–k, I've forgotten how to act.' It will be with some extraordinary back-to-work protocols, which are great. But when you're an actor in a film or a TV piece, social distancing is obviously sometimes just not possible, based on the scene."

She doesn't campaign?! Per THR: "She largely eschews doing press and avoids the awards-season circuit of panels, parties and tastemaker screenings ("I don't campaign," says Winslet).

Finally winning an Oscar: "It was the sixth time I could have lost, right? " she says of her Reader win in 2009. "I have it at home. It's awesome. The kids have fun with it. It is the stuff of dreams. And that little dream came true for me right there, and you just move on. You just go back to the hard work. It's just a f–king Oscar at the end of the day."

She keeps clear of social media. "I don't even really know what TikTok is. It's so much harder now for young actors because social media meddles with their natural progression of self-esteem. I am so blessed that I missed all that. We didn't have to keep pleasing, feeding, likes, dislikes. We could just figure out who we were."

On the fame she had post-Titanic: "I was really freaked out, to be honest. I was 21. I wasn't ready for fame. And it's not that I was pushing it away or rejecting it. Of course, I felt enormously grateful, privileged, proud, all those things, but I didn't know enough as an actor. I still felt like I was really learning. I was nominated for an Academy Award, but that doesn't mean f–king sh-t. If you haven't got the chops and you don't believe in yourself, you're going to do crap work."

On working with Roman Polanski, Woody Allen & Harvey Weinstein: Asked whether she can corroborate the accusations against those men or others, Winslet refuses to call out anyone by name but adds, "It was very f–king real. Casting couches existed, yeah. All I can tell you is I was safe. I made sure I was. But this is a different time, and we're [now] protected by the stories of the brave people who have spoken out, and we have to look after one another, and we will not be disrespected, degraded, marginalized and undermined any f–king more. That's it. We're done. Boom!"
I'm always slightly annoyed when an actor goes all out, full-throttle baby-kissing, glad-handing, oversaturated-media Oscar campaign, then the actor wins and is suddenly too cool for school and winning an Oscar doesn't mean anything, really. Several of them have done that, but in Winslet's case… look, she's a total pro when it comes to campaigning. I have no doubt that the studios are always like "can you 50 interviews and 20 TV appearances in a week" and she's like "sure, what else do you need?" But she's doing all of that knowing it's part of yet another Oscar campaign. Like right now. Except this year, she'll probably do it all virtually. We're going to be hearing about fossils and lesbians for MONTHS.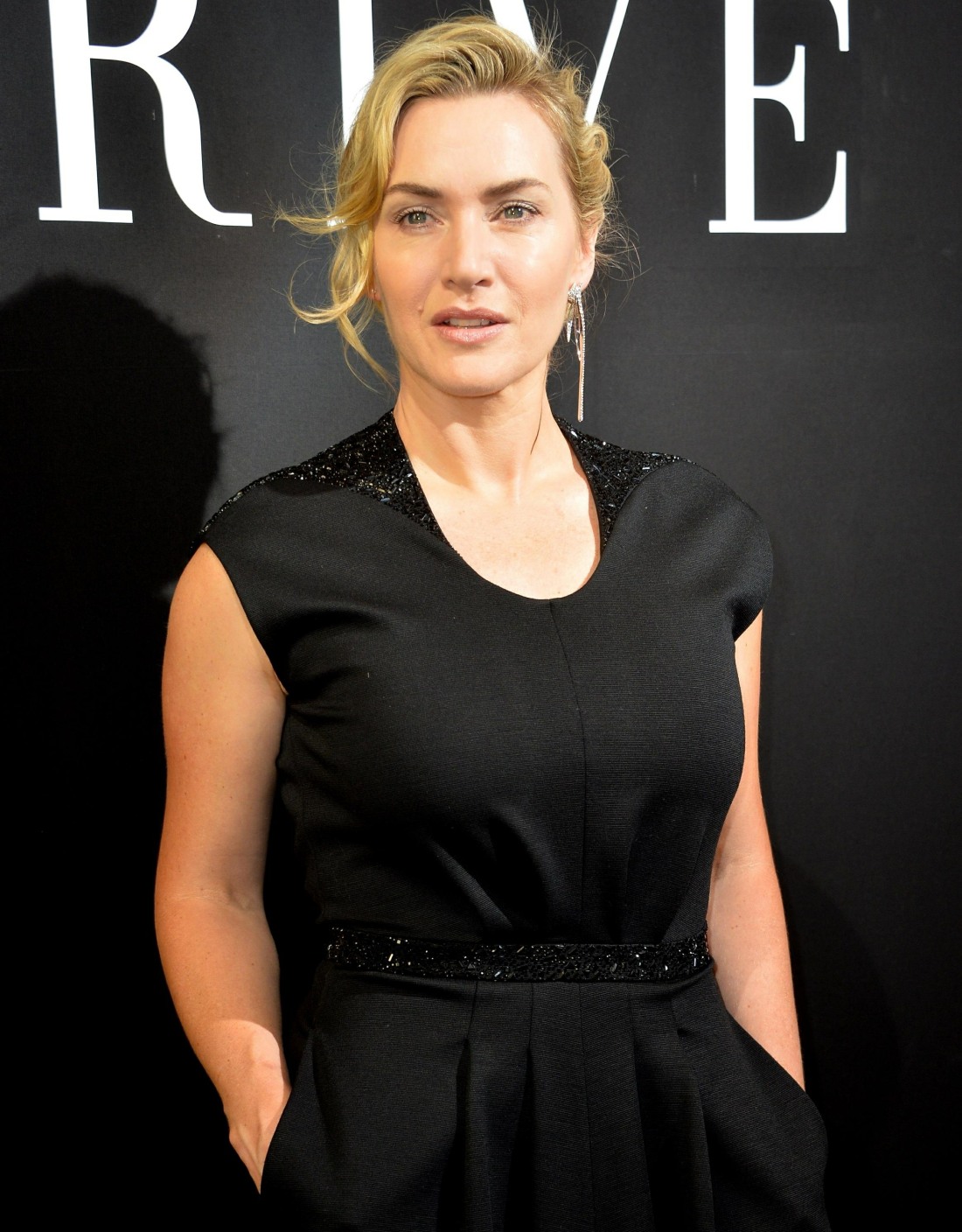 Cover courtesy of THR, additional photo courtesy of Backgrid.