I know Peter Facinelli, 46, as Jennie Garth's ex. Peter and Jennie split in 2012 and there were rumors that he had sidepieces. Peter got engaged to his costar, Jaimie Alexander, in 2013 and they split in 2016, which I didn't remember at all. He's now engaged to a 31-year-old actress named Lily Anne Harrison. Anyway Peter has announced that he's lost 30 pounds since quarantine started. He went to People Magazine with his weight loss story and more about the cause he's supporting. Peter is issuing a challenge for men to post underwear pics for prostate cancer awareness. Here's what he told People and it's kind of touching if you ignore his photo. Oh and People has another photo of him posing cheesily.
Peter Facinelli… says that he is "physically in better shape than I've ever been," and opened up about losing weight while quarantining amid the ongoing coronavirus pandemic.

"Everything's kind of shut down right now and I wanted to focus on myself," Facinelli tells PEOPLE exclusively. "So I did a lot of meditating, a lot of reading and a lot of growing personally and just wanted to physically see if I could get as physically fit as I could."

Crediting his weight loss to healthier eating and eliminating sugar and takeout food, the actor — who directed, wrote and starred in the recently released film, The Vanished — adds that he didn't feel overweight before, but did feel "sluggish."

"Now I feel leaner, I feel more cut, I feel I have a lot more energy," he adds.

Post-slimdown, Facinelli decided to team up with The Prostate Cancer Foundation and men's customized underwear brand Nic Tailor to raise awareness for prostate cancer during the month of September.

While he didn't lose weight specifically for the fall campaign — he calls it "good timing" — Facinelli was ready to pose in nothing but a pair of Nic Tailor underwear.

The #NicTailorNoPants social media campaign encourages men to post a selfie in their underwear and tag three other male friends on social media to call attention to prostate cancer, the second most common cancer in men behind skin cancers, according to the American Cancer Society.

"The goal of the campaign is to get men talking about their prostate health, something that doesn't really come easily to a lot of people, and in this kind of fun way," Facinelli says. "It doesn't have to be sexy. It could just be you and a work shirt and underwear and you [tag] three of your guy friends."

Facinelli was inspired to take part in the campaign because both his father and uncle had prostate cancer.

"It's not a comfortable conversation for men, " he says. "It's a vulnerable thing to go to the doctor and check in on your prostate and have tests done, but it's important."
How are people losing weight in lockdown?! I am struggling to keep my weight gain under ten pounds. It's freaking hard not to eat all the things. Getting back to this guy, the doucheface is STRONG but this is a very good cause, it's personal to him as it runs in his family, and I like how he framed it as men needing to be vulnerable and get checked. It may be a marketing thing with an underwear company, but it's a worthy collaboration. Who will take this challenge? I am looking forward to other actors of his caliber doing it, like Chase Crawford, Kellan Lutz and Matthew Morrison. I came up with those names somewhat randomly but he did tag Kellan Lutz in his post! They worked together on those Twilight movies. We need more cheesy blockbusters like that, especially now.
Here he is in February. You can tell he's lost weight.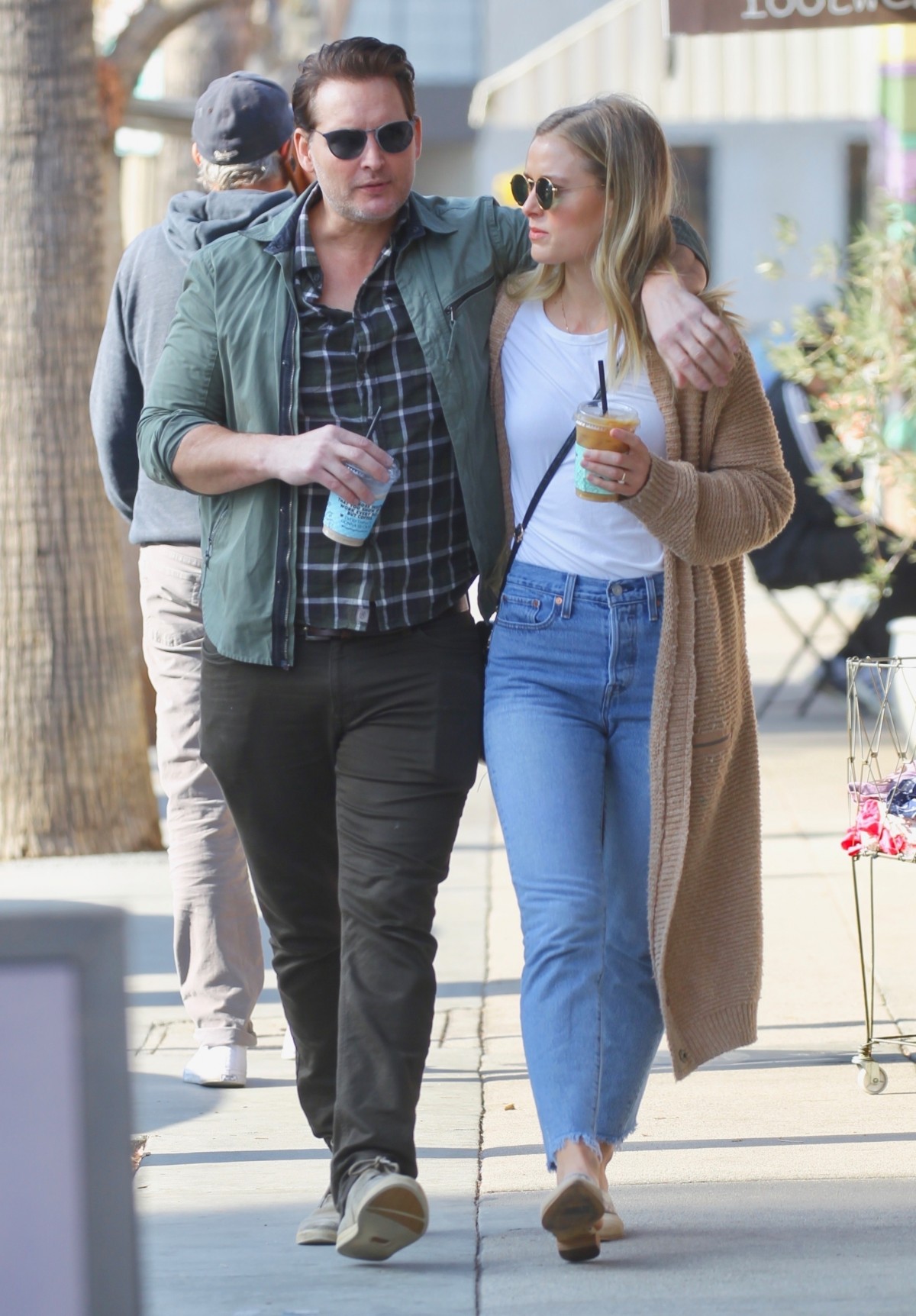 Look at that Comic Sans.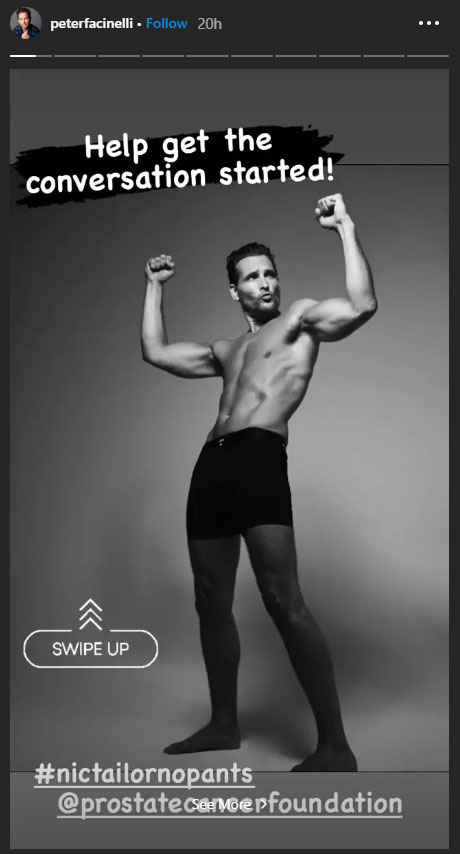 Peter Facinelli Lost 30 Lbs. During Quarantine: 'I Feel Leaner, I Feel More Cut'​ https://t.co/3yvd4LmtsK

— People (@people) September 1, 2020