For months, I actually thought Kylie Jenner was setting a pretty good example for her young fans: Kylie stayed at home, she kept to a small bubble of friends and family, and she advised people to take the pandemic seriously. But then she got bored. She lives in California, which still has some big travel, mask and social distancing rules and protocols. Kylie's still been going out a lot recently, and she went on a trip to Turks and Caicos with Khloe Kardashian, Kendall Jenner and Stormi for her birthday. Then last week, she traveled to Paris. She got a "business exemption."
Kylie Jenner is getting back to business. According to a source, the Kylie Cosmetics guru brought a group of friends with her on a business trip to Paris where she met with cosmetics company Coty and CEO Peter Harf this week. "She was able to enter the country on a business exemption," the insider shares. "She had meetings for her cosmetics brand and brought friends along to make a trip out of it."

Despite travel restrictions caused by the COVID-19 pandemic, the website for the U.S. Embassy in Paris says the French government will grant access to individuals with "business activity important to the French economy" but noted that it's a "rare" occurrence. Additionally, any individuals traveling to France from the United Kingdom or countries outside of the European Union are required to self-isolate for two weeks, per the French consul.

On Kylie's Instagram Story, it appears that she and her friends visited the Louvre to see the famous Mona Lisa painting, after which they went shopping and grabbed a bite to eat at a local restaurant. She later shared numerous photos of herself on a rooftop, where she was joined for two pictures by the Kardashian sisters' favorite piece of arm candy, Fai Khadra. He posted one of the photos on his Instagram Story as well, along with a few different pictures he took at the Louvre and museums.
Yeah, I don't get it? It's not enough that the entire world can see how Americans are a f–king disaster within our own borders when it comes to a global public health crisis, but now we're traveling, flouting international quarantine laws and being a–holes and ugly Americans in the middle of a pandemic? Gross. I don't doubt that Kylie had some legit business in Paris. I also don't doubt that much of it could have been conducted via Zoom, or a phone call, or a series of emails. She just wanted to go to Paris with her friends. She already returned to LA too, she was back by Saturday, which is when she went out clubbing with friends (see photos below). So, she didn't quarantine when she arrived in Paris, nor did she quarantine when she returned to LA. My God.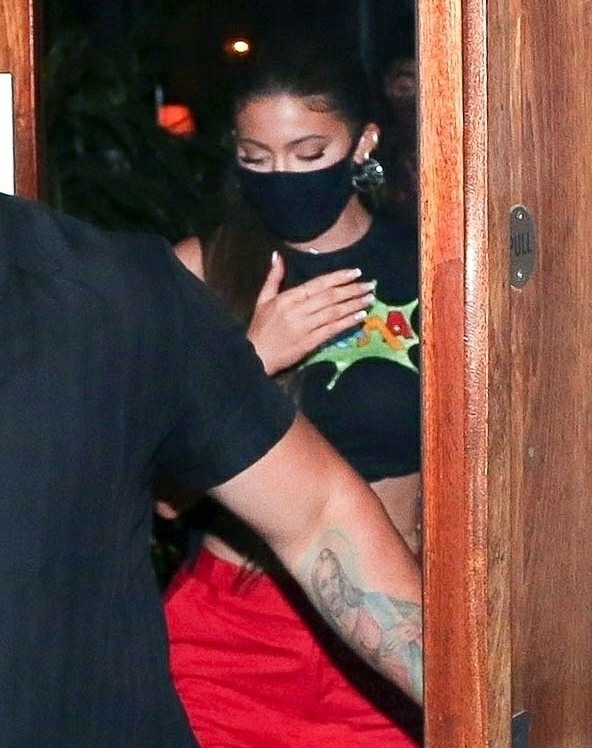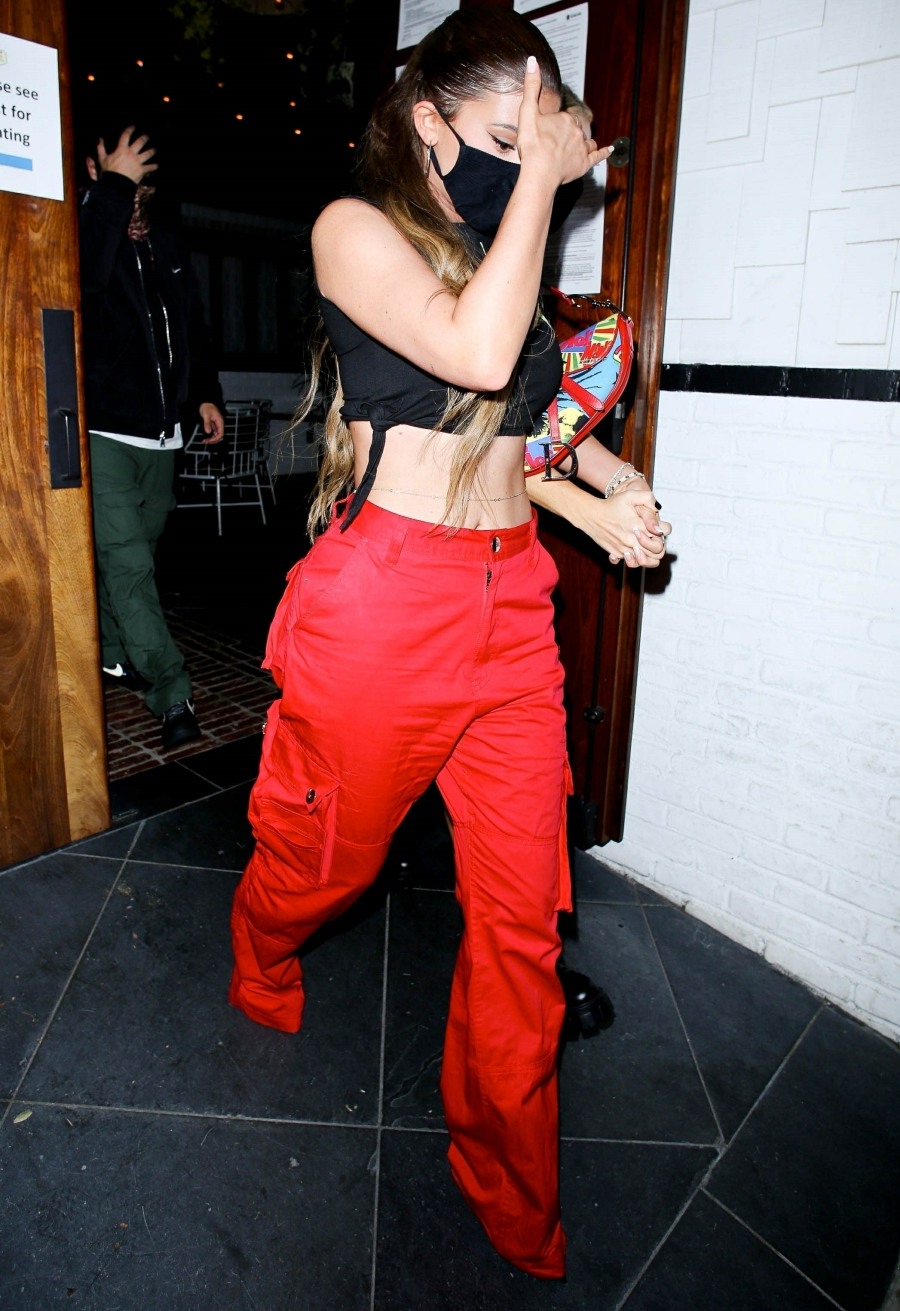 Photos courtesy of Kylie's IG and Backgrid.