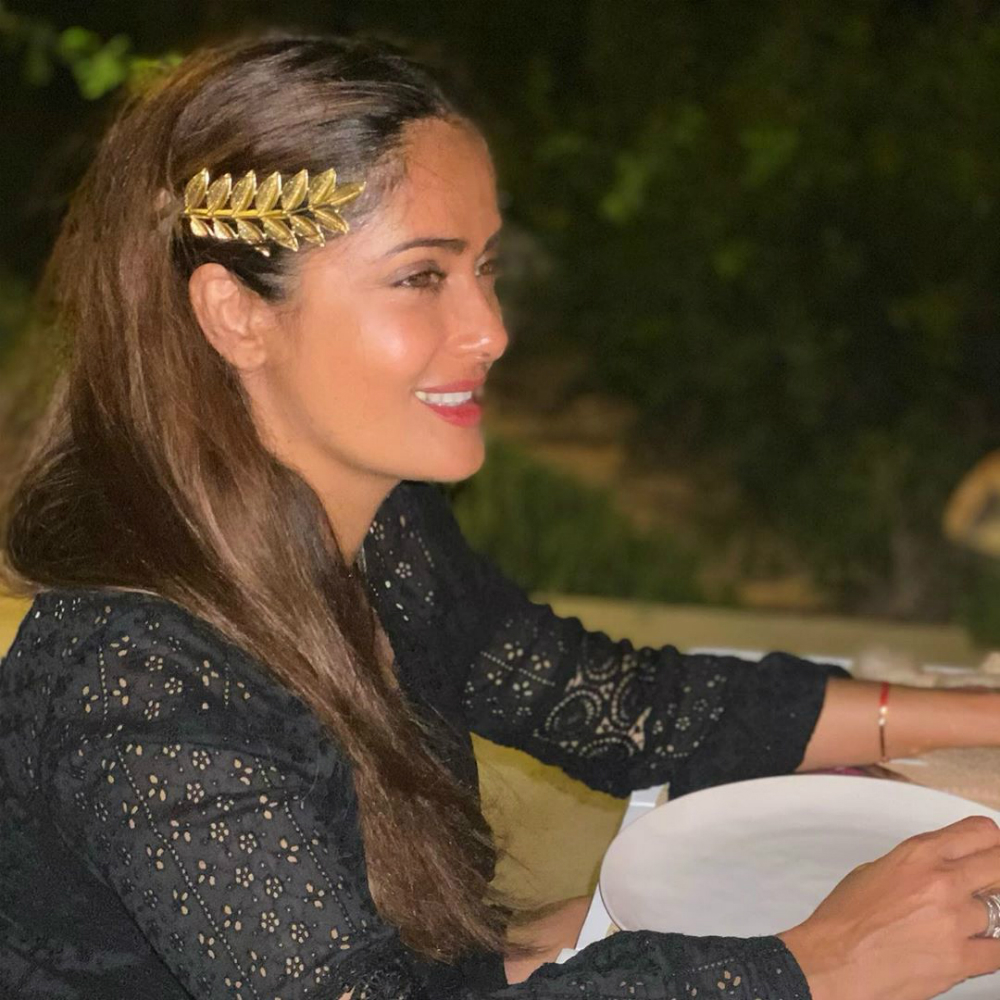 Salma Hayek is currently relaxing in Mykonos with her husband, François-Henri Pinault, daughter Valentina and some other family members. I don't know why they are in Mykonos other than wouldn't you be in Mykonos if you could? I keep forgetting that if you live outside the US, other countries will let you visit. Anyway, Salma is there, posting enviable vacay shots to her IG, making us even more jealous of her billionaire lifestyle than usual. Then yesterday, Salma posted a video (last video if you scroll through the IG below) of her smashing plates at the end of a long dinner and reminding us that it's "customary."
Salma's caption accompanying the videos read:
I started the night looking #fresh, patiently waiting for my dinner. Six hours later I was breaking plates like it's customary in #Greece. 🇬🇷
She's correct, of course, throwing plates on the ground is a custom in Greece. I've never known why and after a few moments on Google, I still don't as there are many theories online. While I will defer to any Greeks we have here, common belief seems to be smashing plates began as a funereal custom. However, I like the idea of smashing plates to trick evil spirits into thinking you were fighting with your spouse instead of celebrating and thus they stayed away. When given a choice, I will always pick the "tricking" option. However, it seems that plate smashing is mainly an activity reserved for tourists and film portrayals now, which makes plenty of sense given the cost of dish replacement and the time for cleanup.
Going off of photo assumption, this looks like a dinner at the place they are staying, not a restaurant. So my guess is they hired a traditional musicians and dancers to perform, in which case, I'll bet the performers provided their own plates to smash. They seem to be the generic white plate that always gets smashed. That would also explain Salma's Greek Goddess getup, which I love, btw. Between the six-hour dinner, dancing and plate smashing, it looks like it was a very indulgent evening and I say – go for it. I'm not a thrower, when I get angry, I get quiet, but just watching Salma smash that crockery was cathartic. I know she was in a good place mentally in her videos, but what I wouldn't give to just throw sh*t on the ground and watch it shatter into a hundred pieces. And if I get to eat for six hours and dance it off afterwards, my gawd, that sounds like the perfect balm to the Pandemic Pouts I have right now.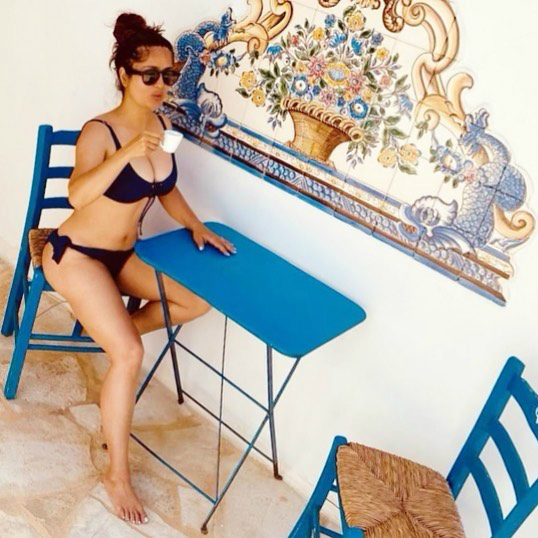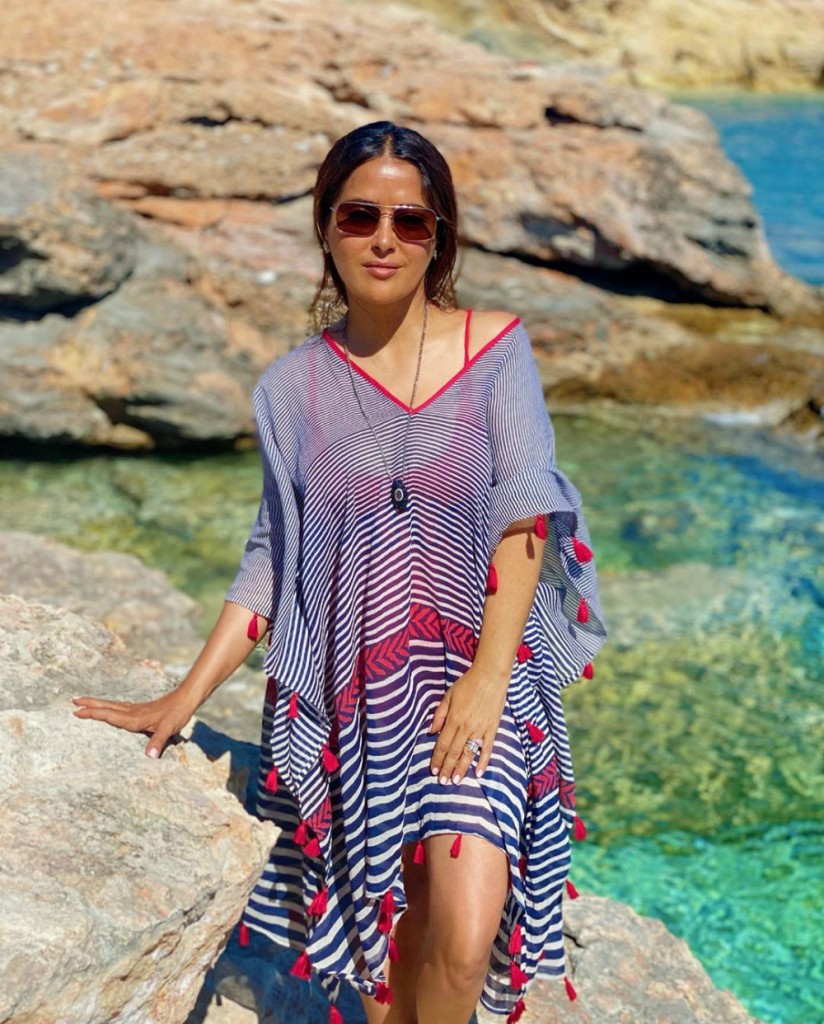 Photo credit: Instagram