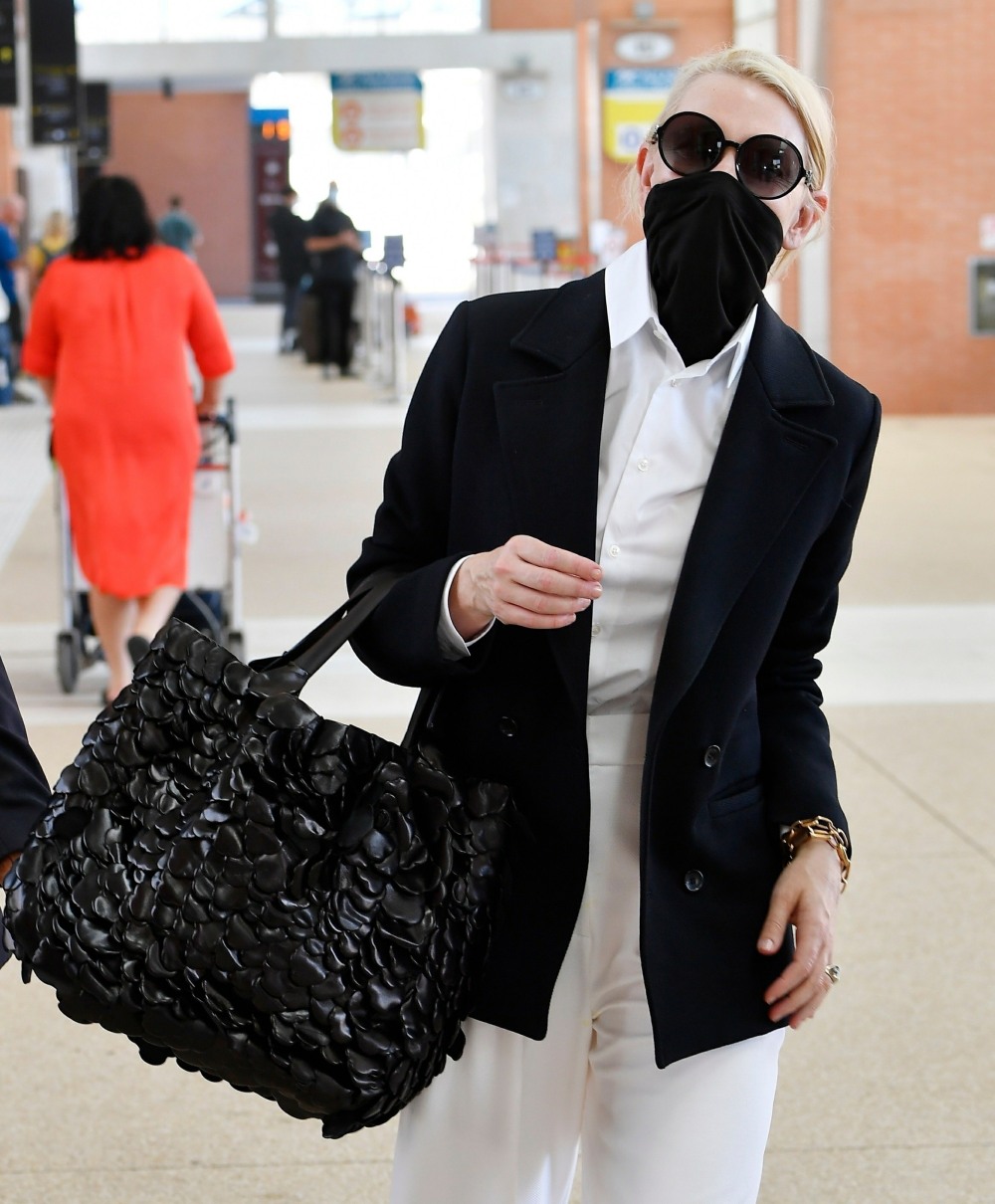 There's enough evidence to indicate that America never completed the "first wave" of the coronavirus pandemic, and we're still in the middle of the first wave. But Europe was different – they locked down thoroughly, they flattened their curve, and their first wave came and went. But… there's growing evidence that the second wave has arrived, especially in countries like Spain and France. But what about Italy? Is Italy secure enough to host the Venice Film Festival? I guess we're about to find out, when the "socially distanced" Venice Film Festival begins today.
Cate Blanchett is the president of the Venice jury, and European stars have begun arriving in Venice, with their masks mostly on. Tilda Swinton is there too, Wakanda Forever-ing for her friend Chadwick Boseman. But mostly I wanted to talk about Cate's arrival outfit and HER PURSE. That tote, OH MY GOD. My birthday is coming up, you guys. Can you bitches pool your resources and buy me that tote? According to the Daily Mail, the bag is an older design by Valentino and it's not available for sale right now! Damn it.
Armani is one of the big sponsors for this film festival, so I wonder if both Tilda and Cate will wear some lovely new Armani creations. Apparently, Cate has told people that she's going to re-wear some old looks for this brave new pandemic world, so maybe we'll just be getting repeats from her during the entire festival. Hm.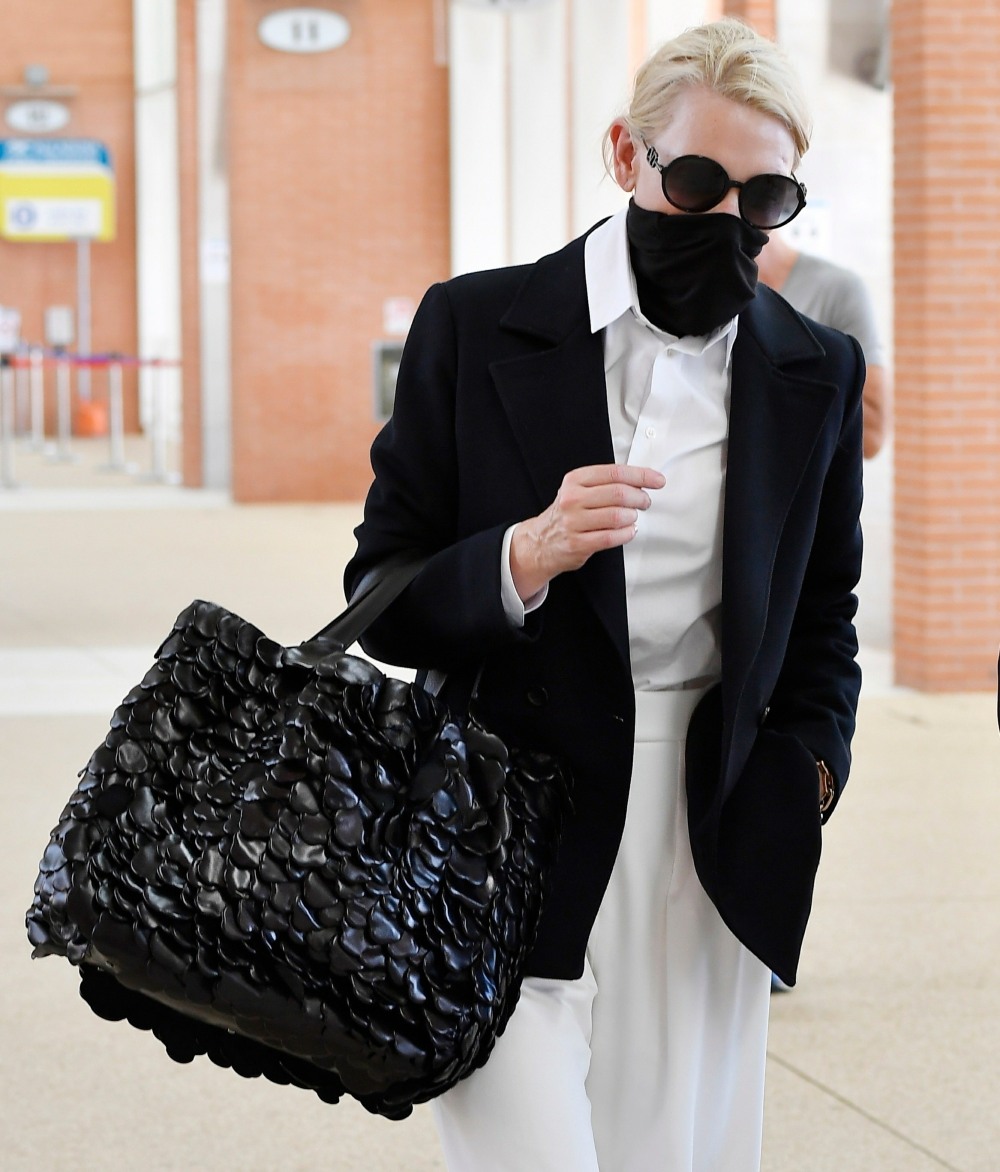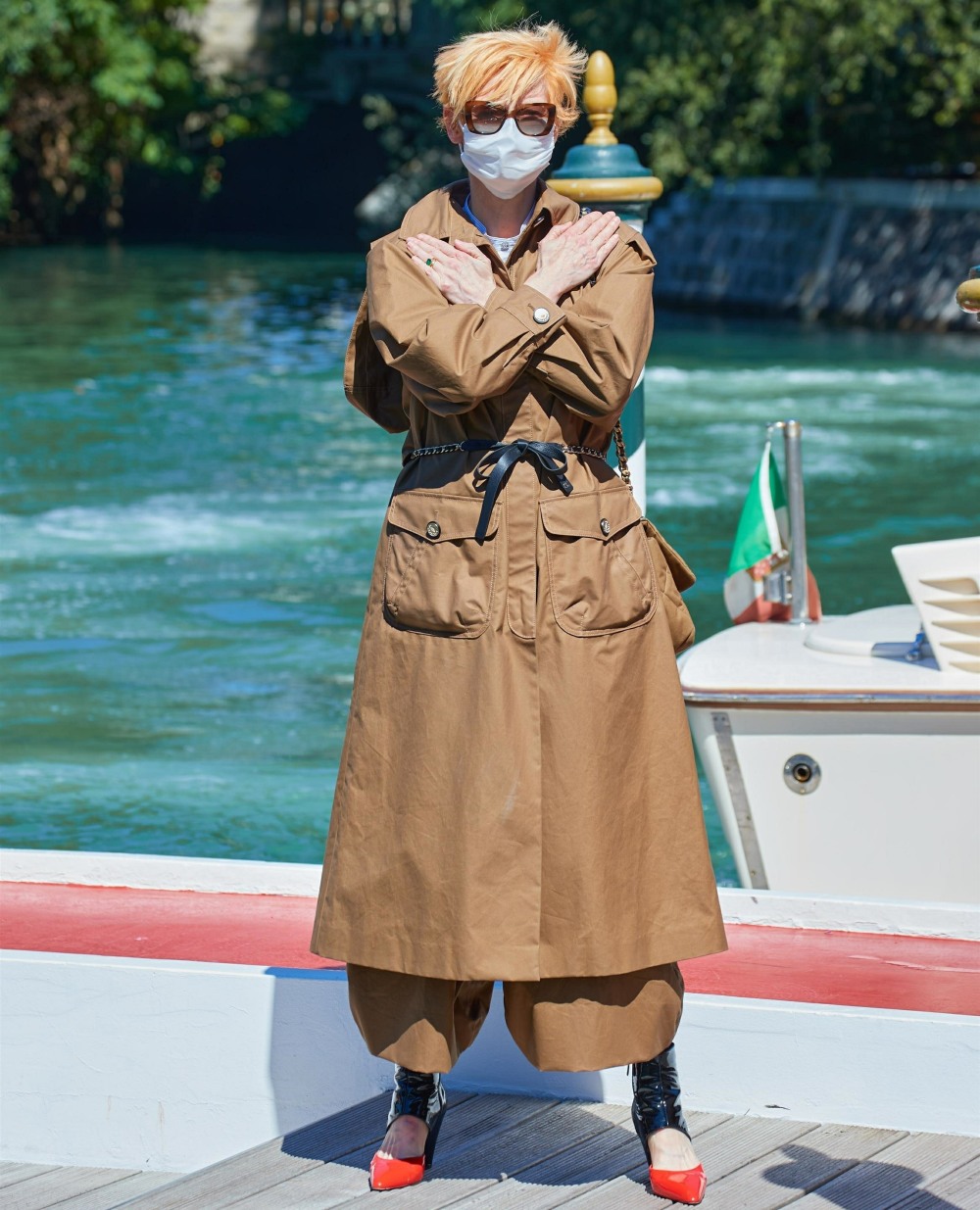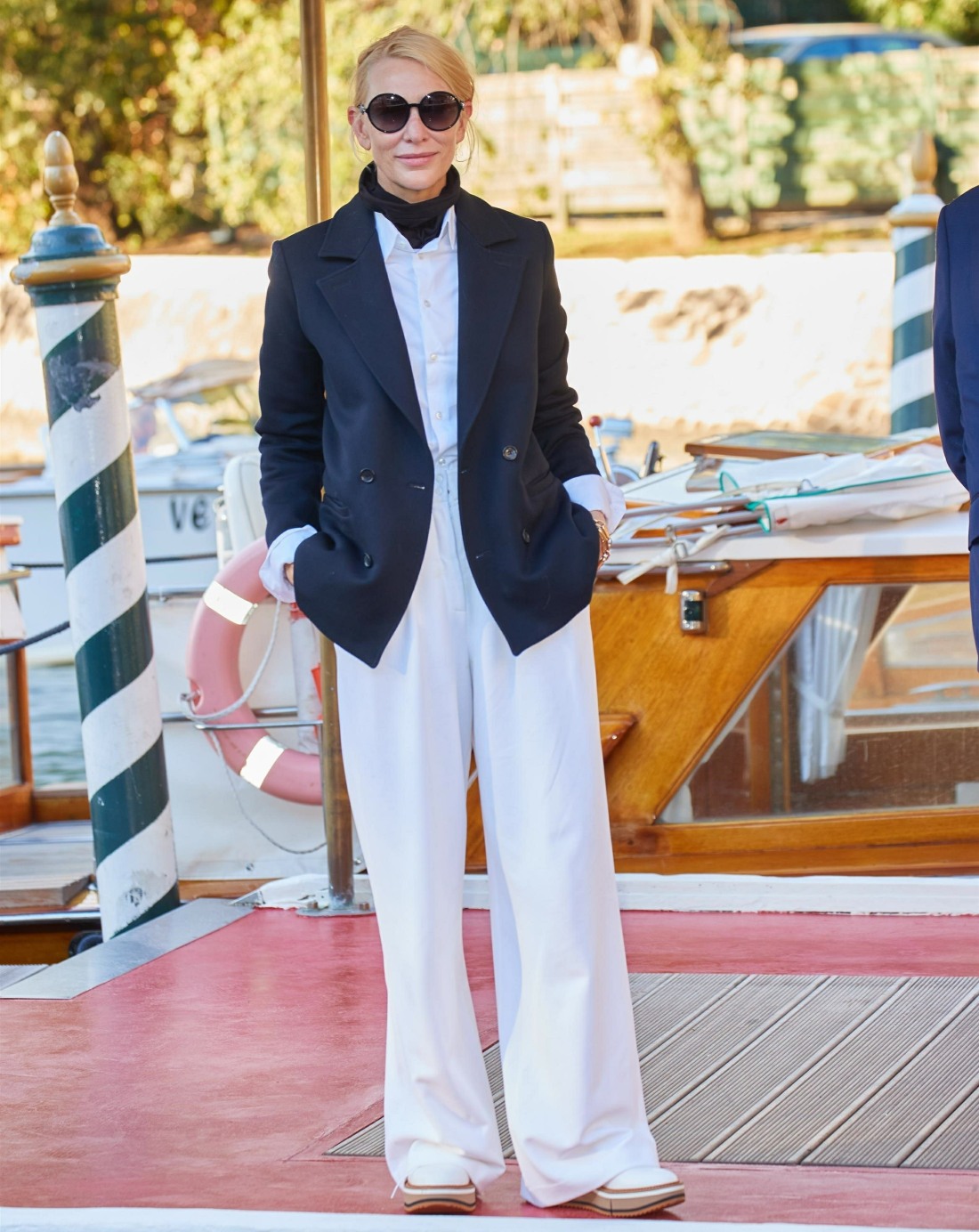 Photos courtesy of Backgrid.