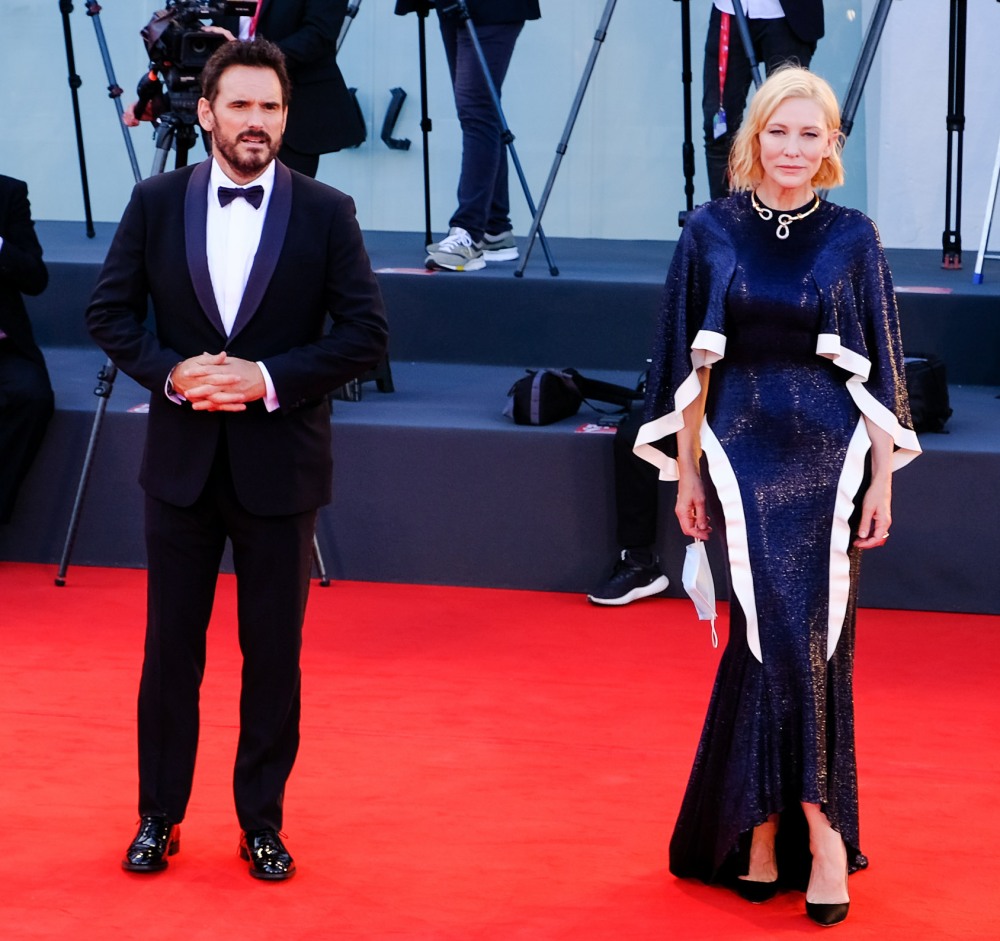 Just know that I've completely and utterly forgotten how to cover fashion for award shows and film festivals. It's only been six months, damn. And we had a full awards season earlier this year too, but apparently I just edited that sh-t out of my brain. It doesn't help that 2020 has felt like it's been, easily, 80 months long. So, how does this work? I just write a name and tell you who designed her dress? Let's try it! I'm excited! Here are some photos from Night 1/Day 1 of the Venice Film Festival. Cate Blanchett in a 2016 Esteban Cortazar gown, which she had previously worn in 2015. Cate has said she would do a lot of repeats for her stint as the Venice Film Festival's jury president. She and the other jury members are social distancing on the red carpet too. Anyway… with all of the spectacular looks Cate could have reworn, this one is kind of meh? Or am I just out of practice? And the way she's posing all hunched over, it kind of makes me believe that the dress no longer fits her.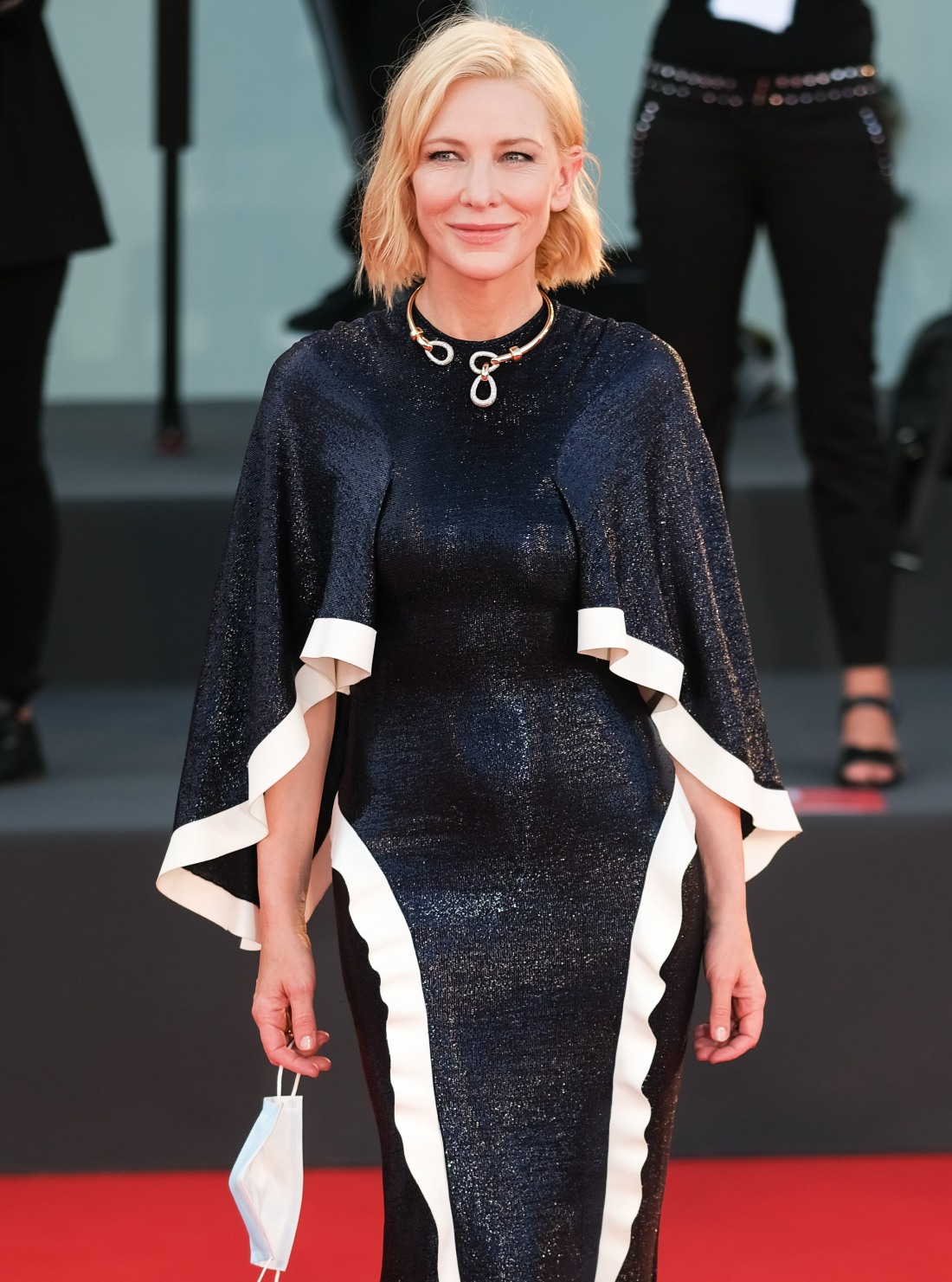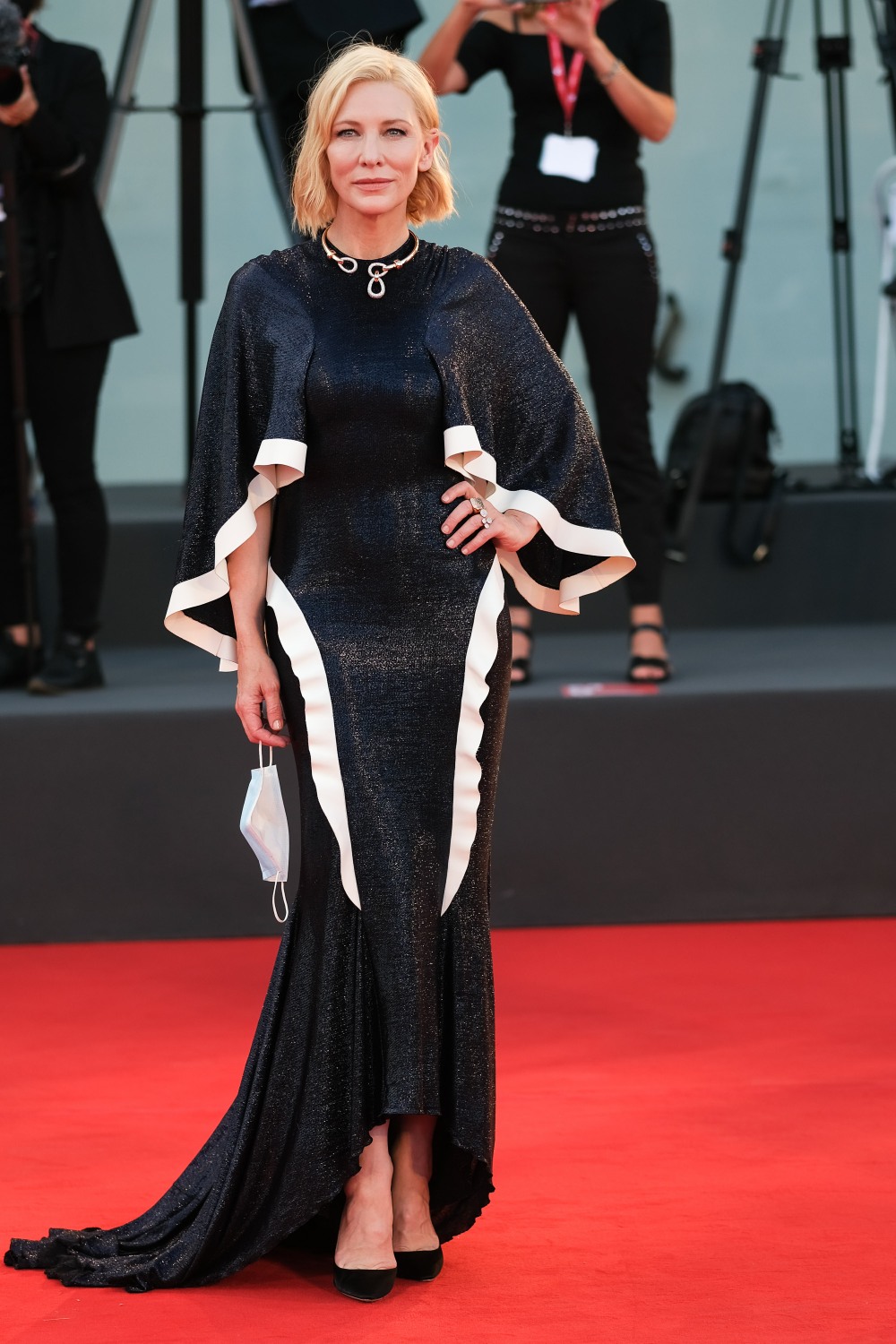 Here's Tilda Swinton in Chanel (a new look, from 2020). This is so girly and, like, traditionally pretty. It's stunning to see Tilda wear this. She looks great though?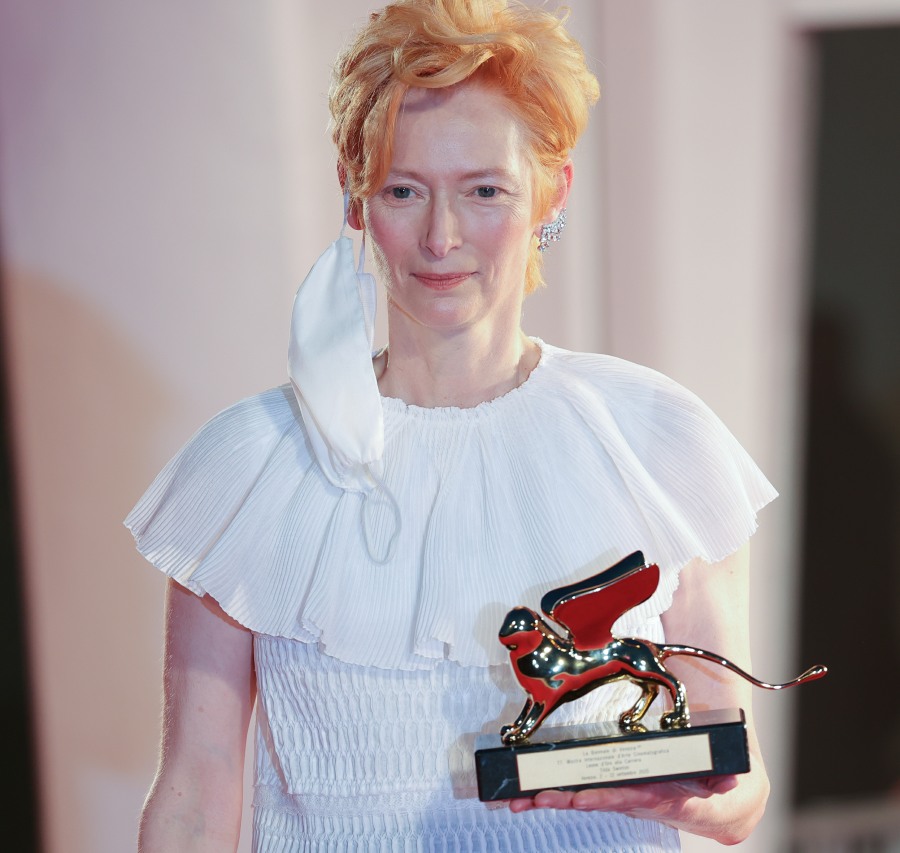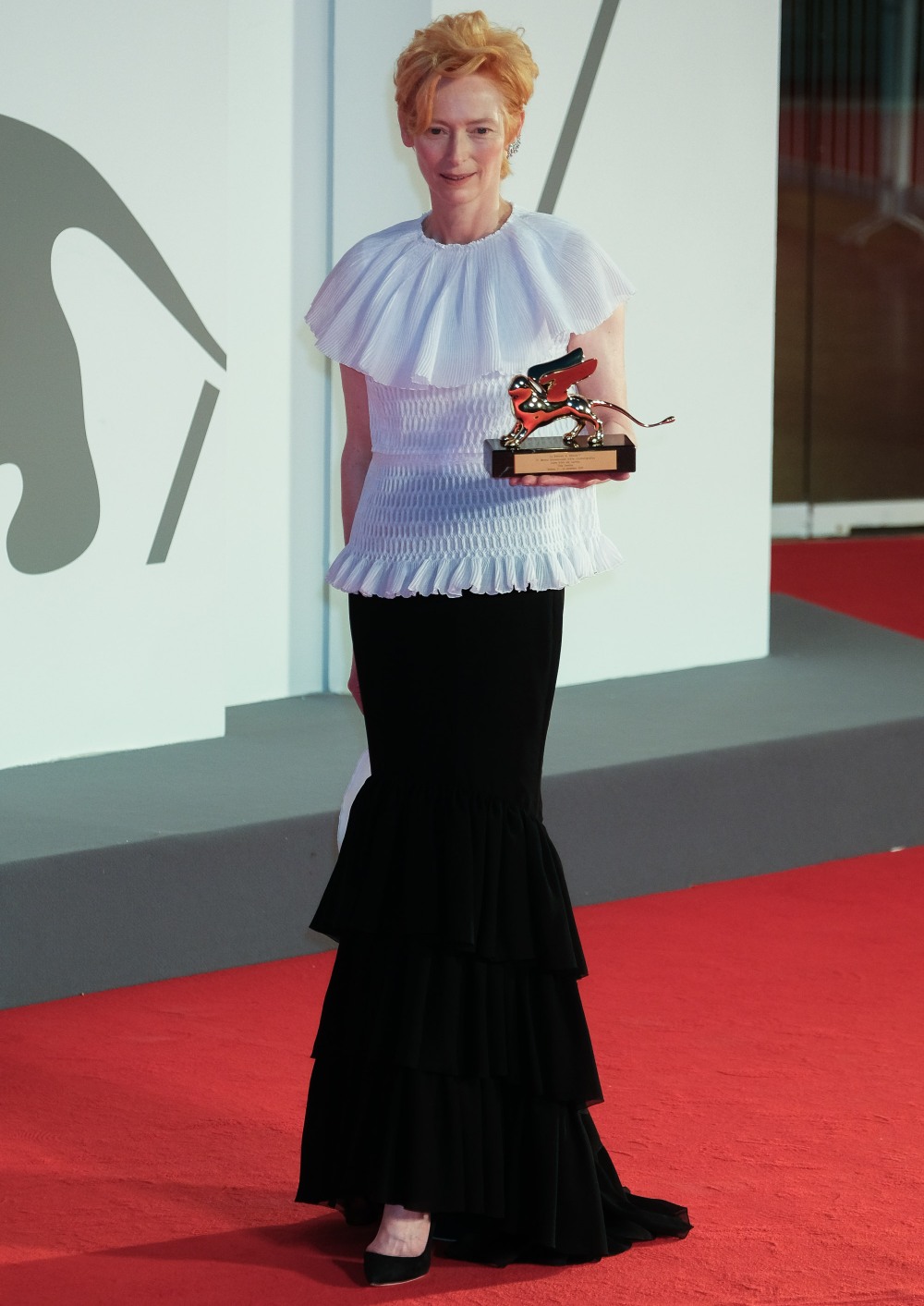 Elodie in Versace (also a new look from a 2020 collection). I can't say I enjoy the silver Tootsie-roll design choice on the bust, but otherwise this is a lovely Versace look, and one I could totally see on someone like Angelina Jolie.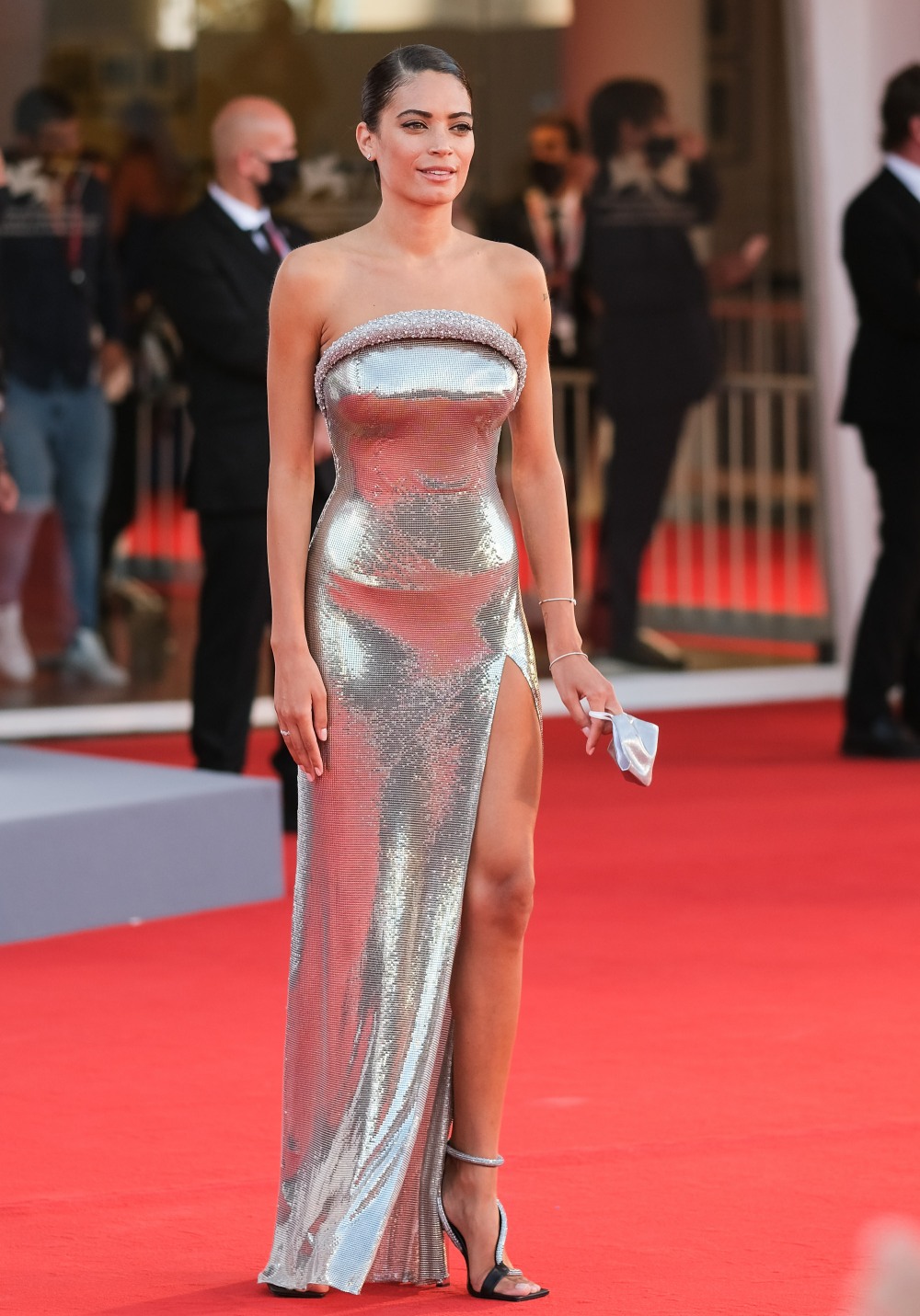 Bonus Cate Blanchett at the jury photocall. She wore Armani and it's from the pre-Fall 2020 collection. She's tight with Armani and she has a contract with them too. I kind of love this? More jumpsuits for 2020. I would look like a circus tent if I tried it, but it's fab on her.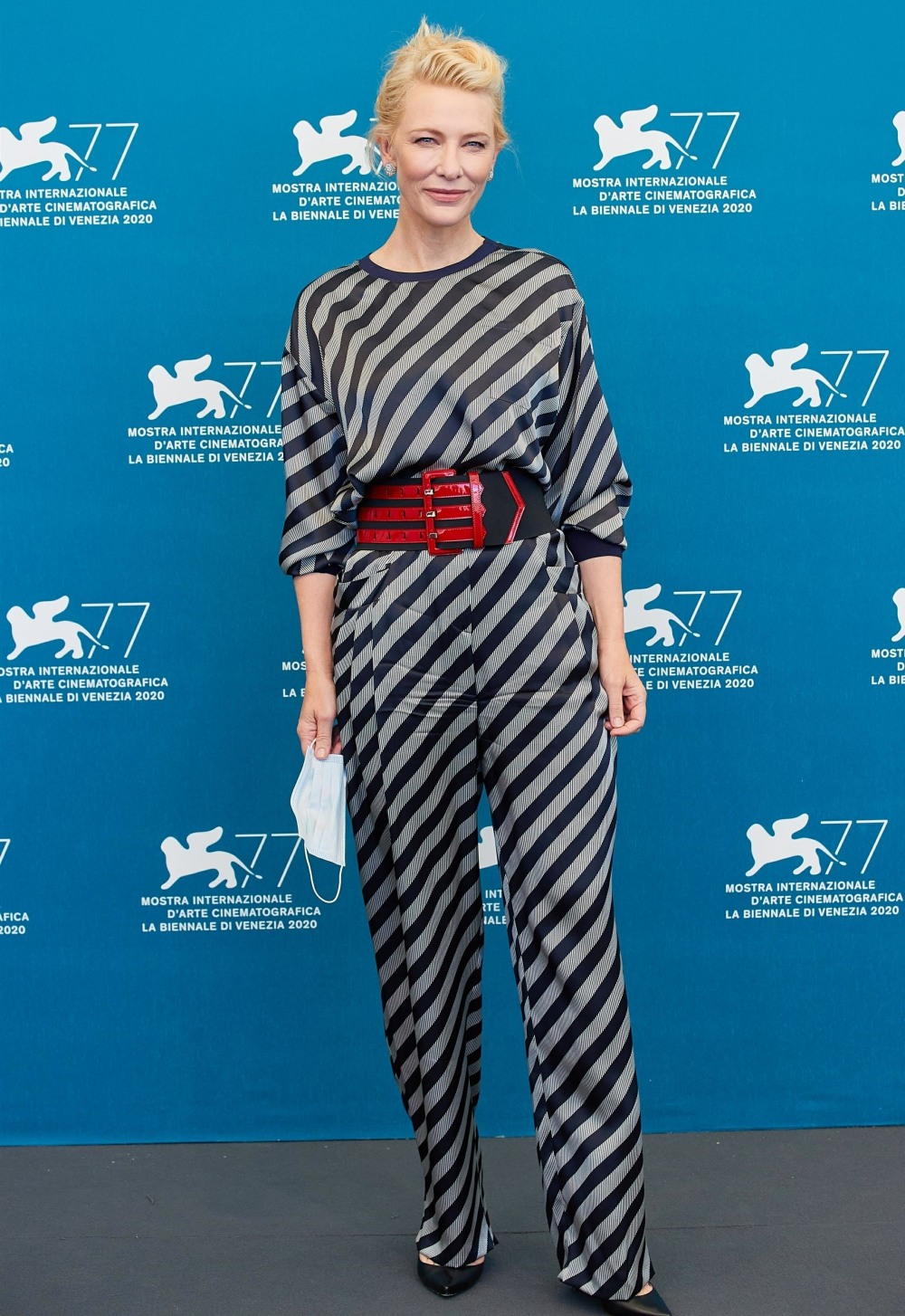 Photos courtesy of Backgrid and WENN.