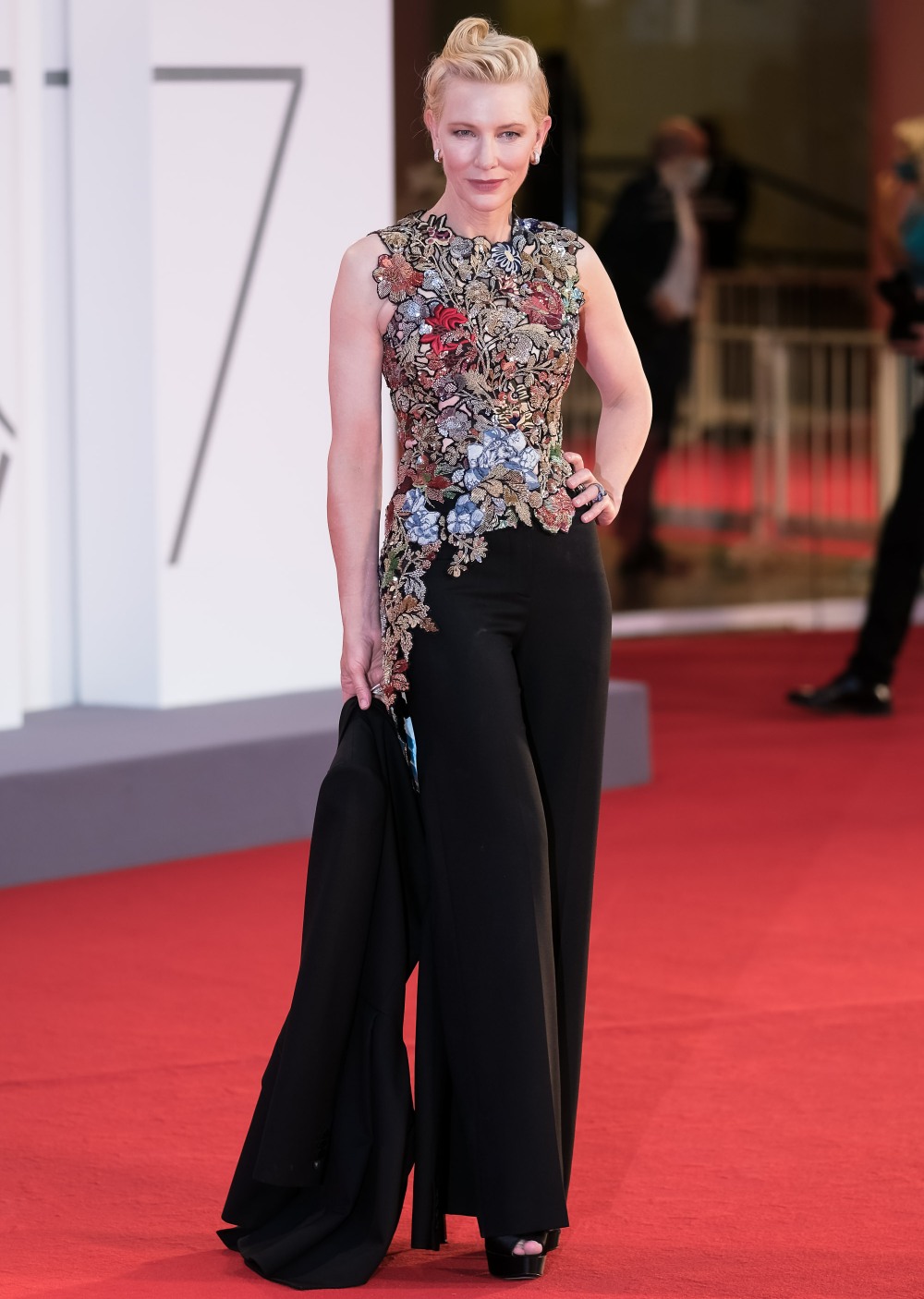 As much as I have concerns about film festivals conducting "business as usual," I have to say, I've enjoyed the treat of new fashion photos this week. They're a nice little gift! I didn't care much for Cate Blanchett's repeat of that Esteban Cortazar gown on Wednesday night at the Venice Film Festival, but I do applaud her effort to rewear old looks in her closet. And she pulled out a spectacular one last night. Cate originally wore this custom Alexander McQueen top to the 2016 BAFTAs, only at that time, she paired the (absolutely gorgeous) top with a bad skirt. In Venice, Cate put the top with a pair of tuxedo pants which I NEED IN MY LIFE. I need this whole look, actually. That McQueen top is just so special and beautiful.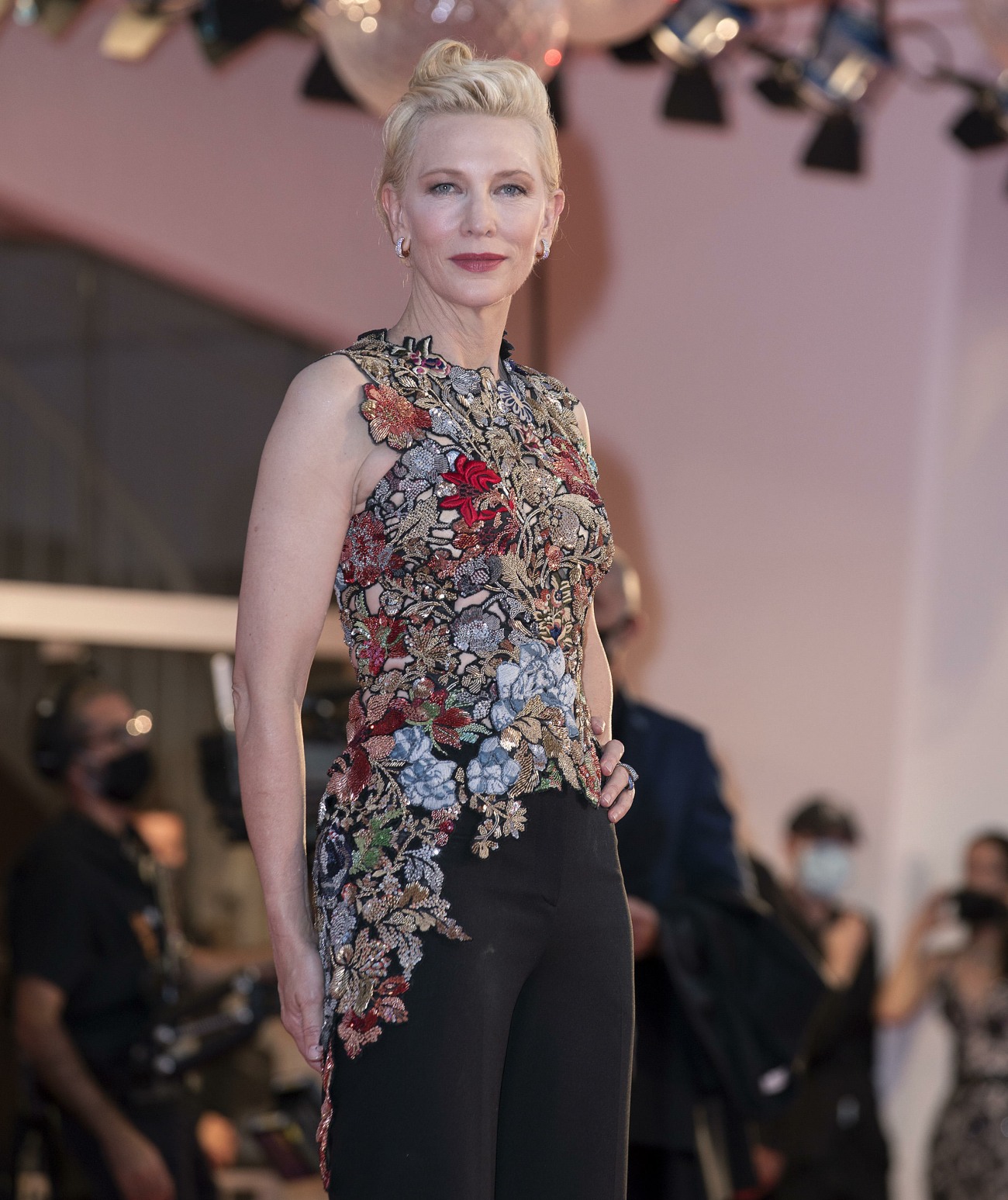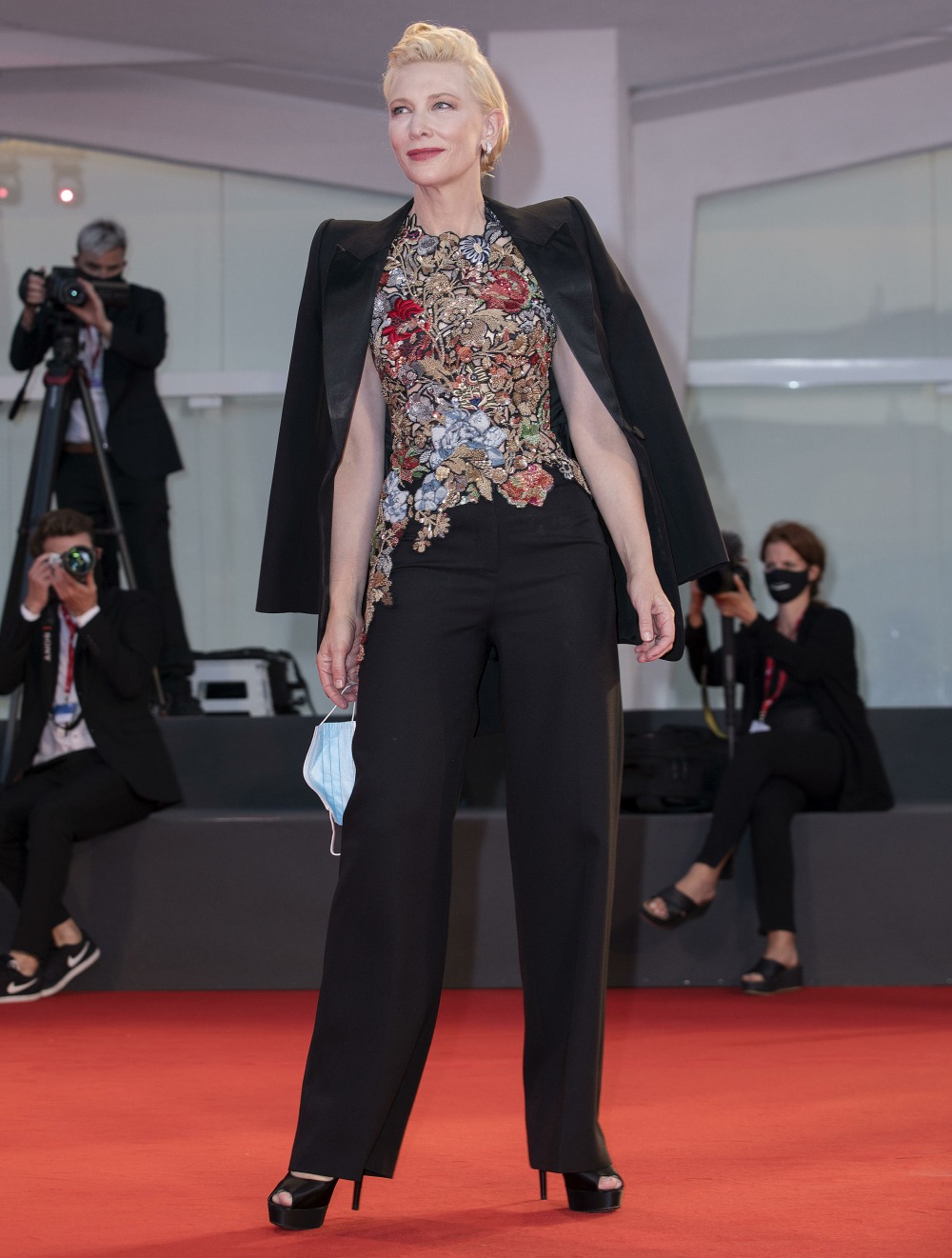 More photos from Venice: here's Stacy Martin in Louis Vuitton. I find this… underwhelming. It's not a bad dress at all and it looks nice on her, but if you're risking your health to attend a film festival, maybe bring something besides a dinky little cocktail dress?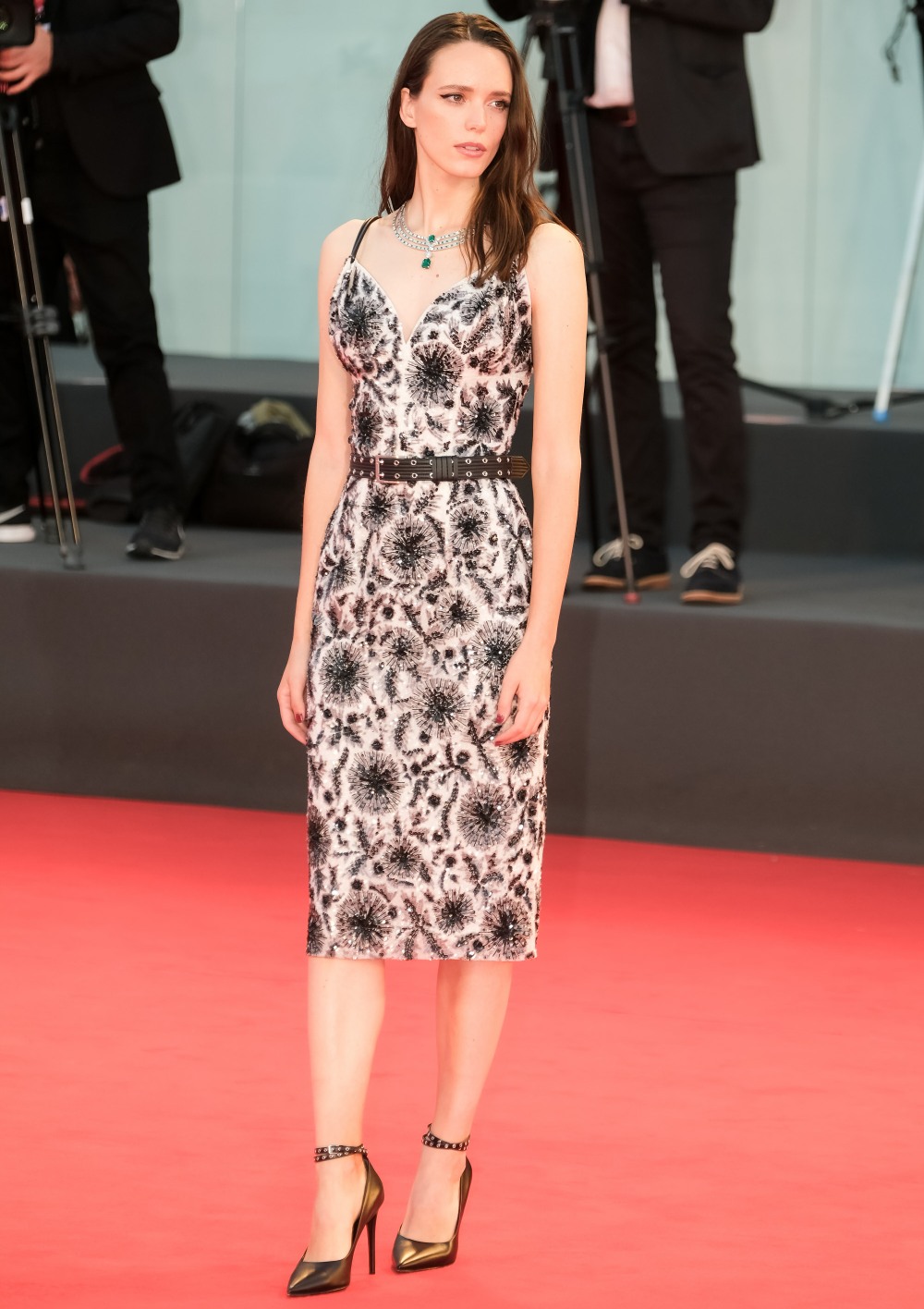 Frida Aasen in Alberta Ferretti Limited Edition Spring 2020. I kind of love this? Totally appropriate for Venice and just a great, dramatic gown.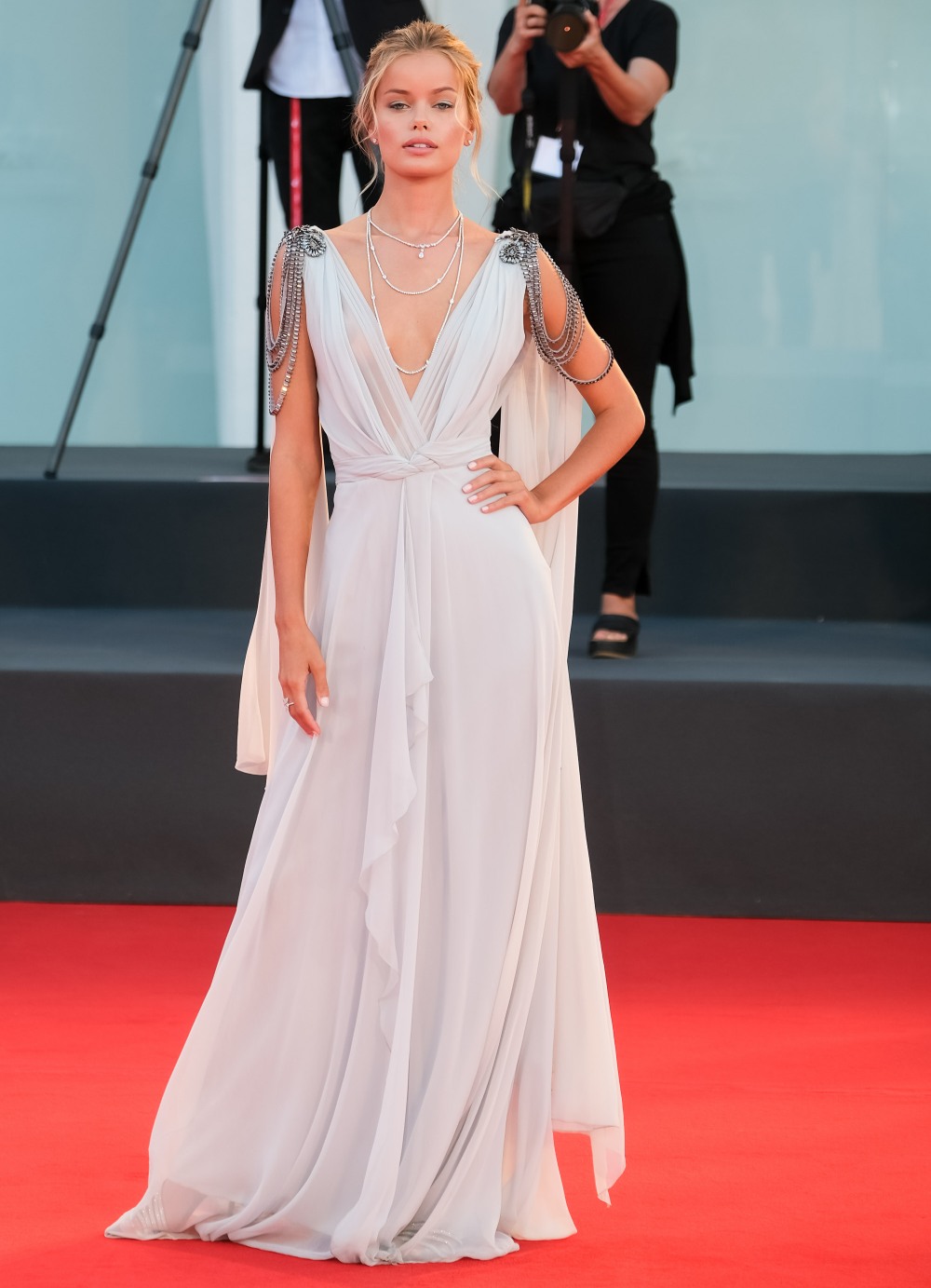 Taylor Hill in custom ETRO. This is just a velvet mini-robe and I feel like no one needs to see her Venetian canal!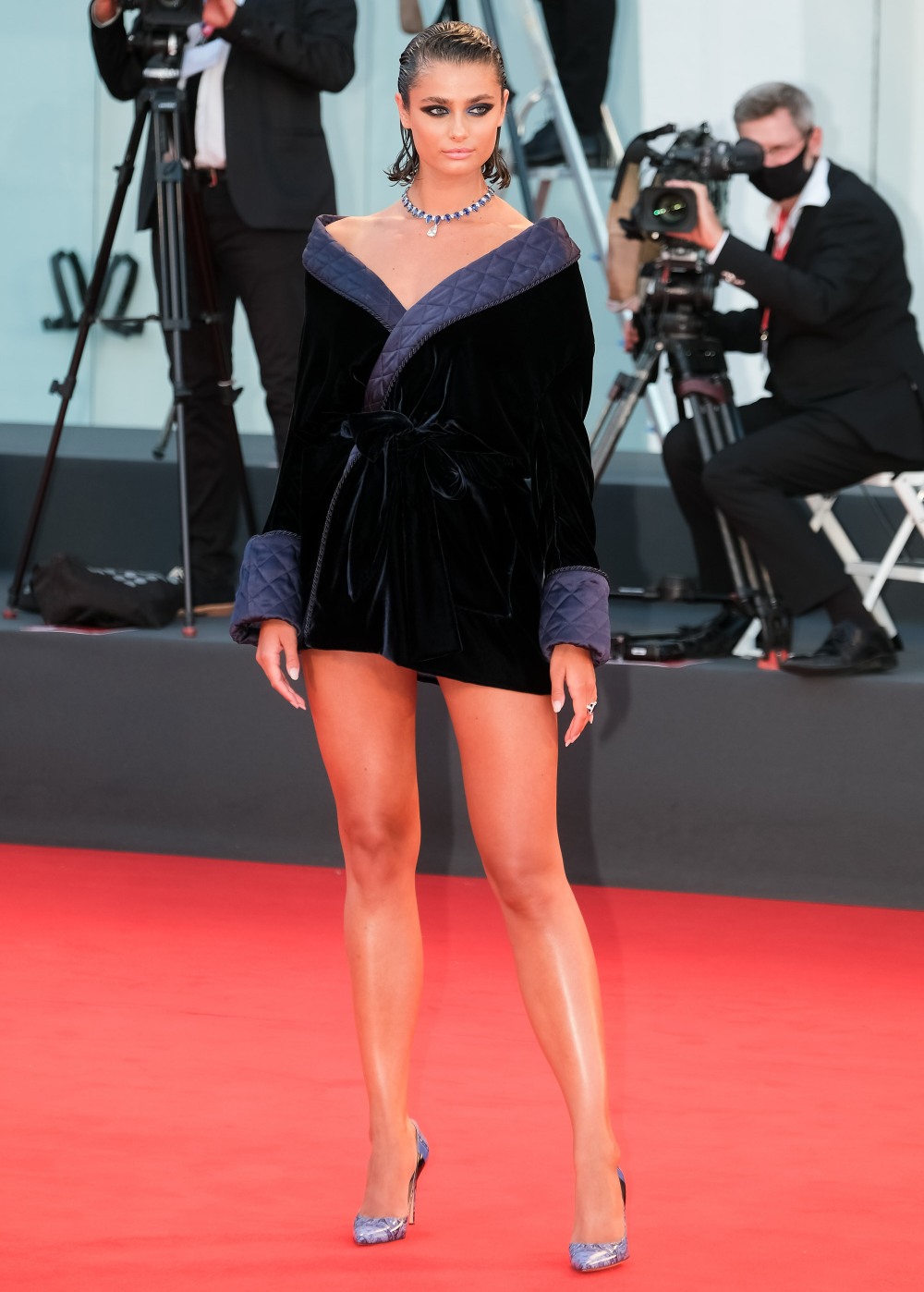 Bonus: Tilda Swinton wandering around Venice in what amounts to a high-fashion tracksuit.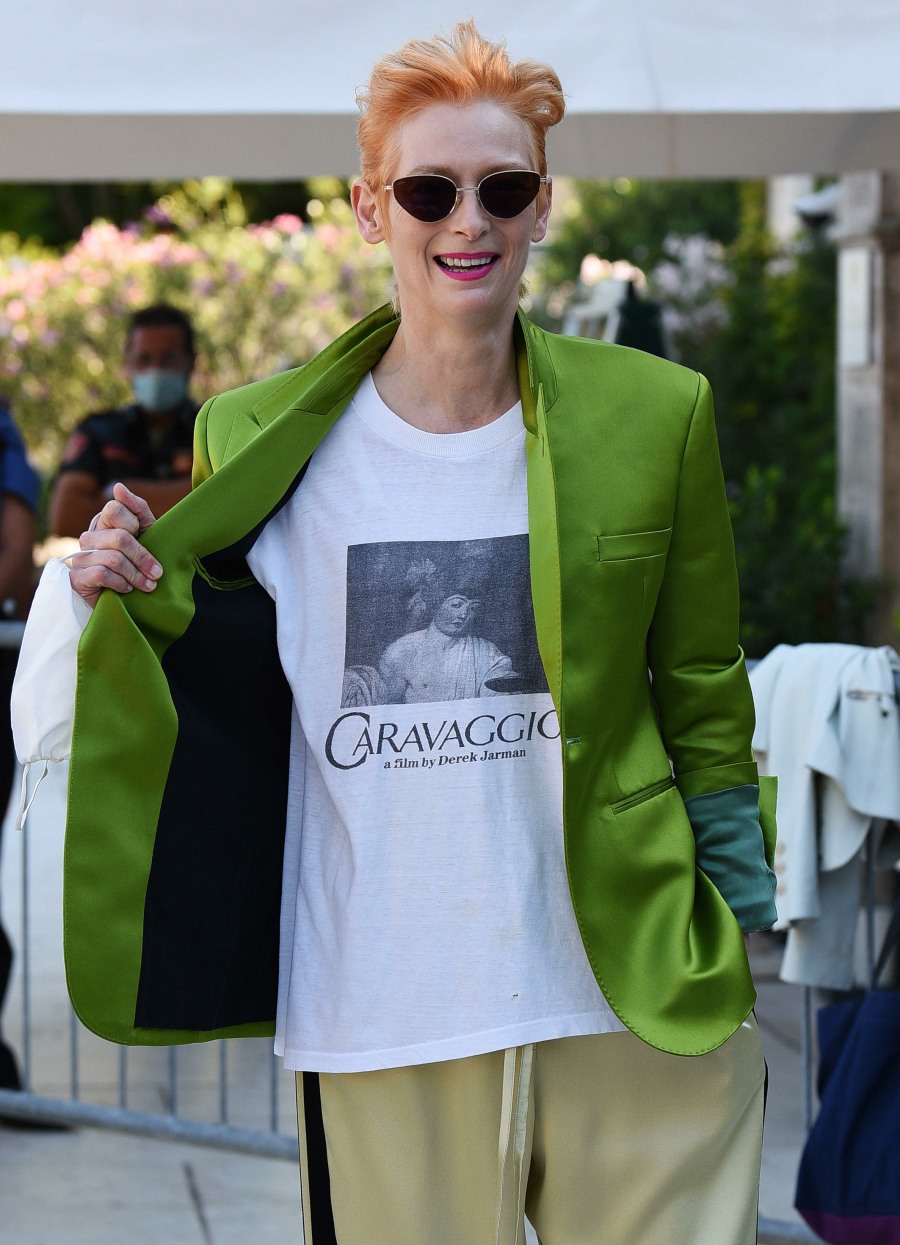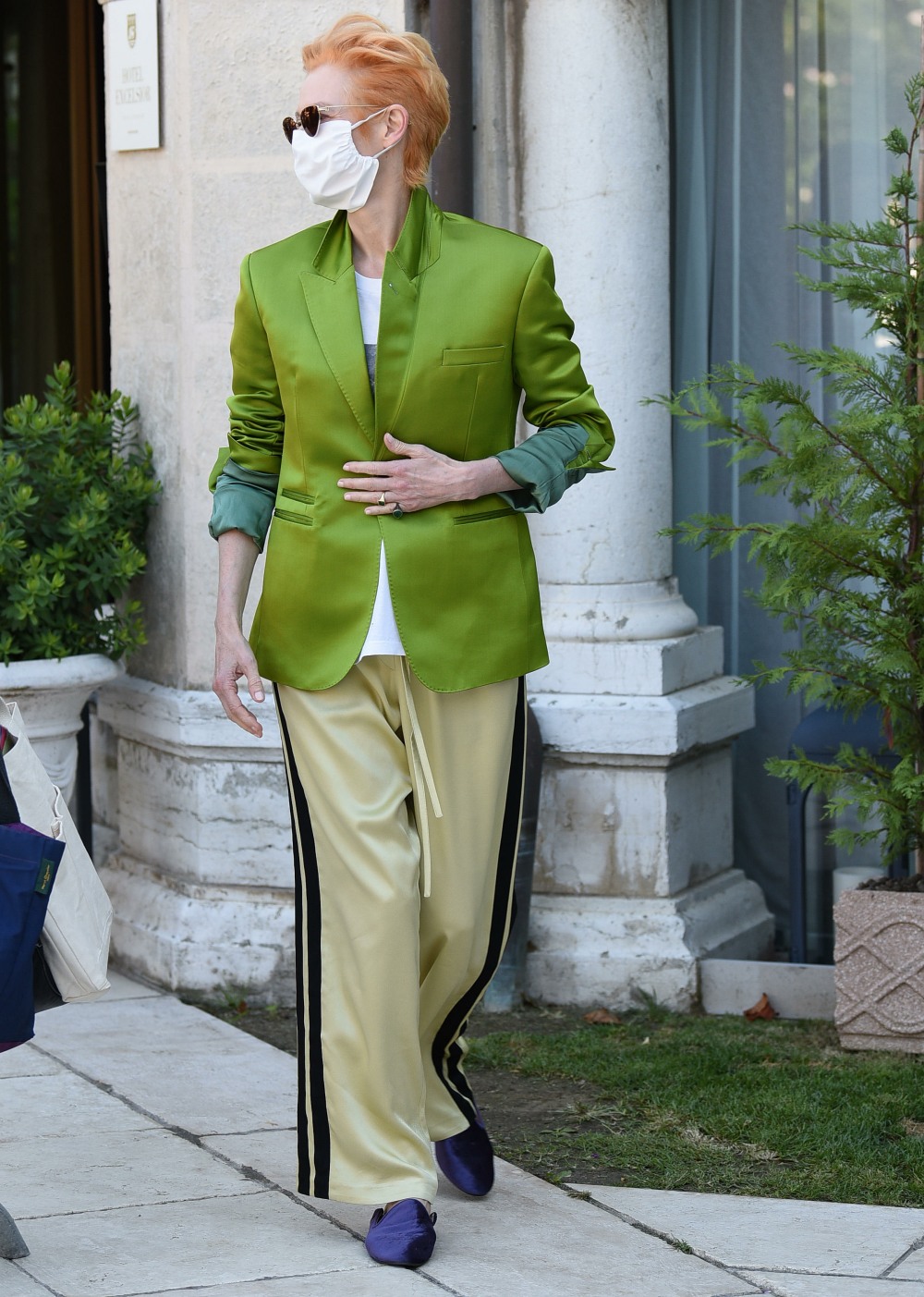 Photos courtesy of WENN.