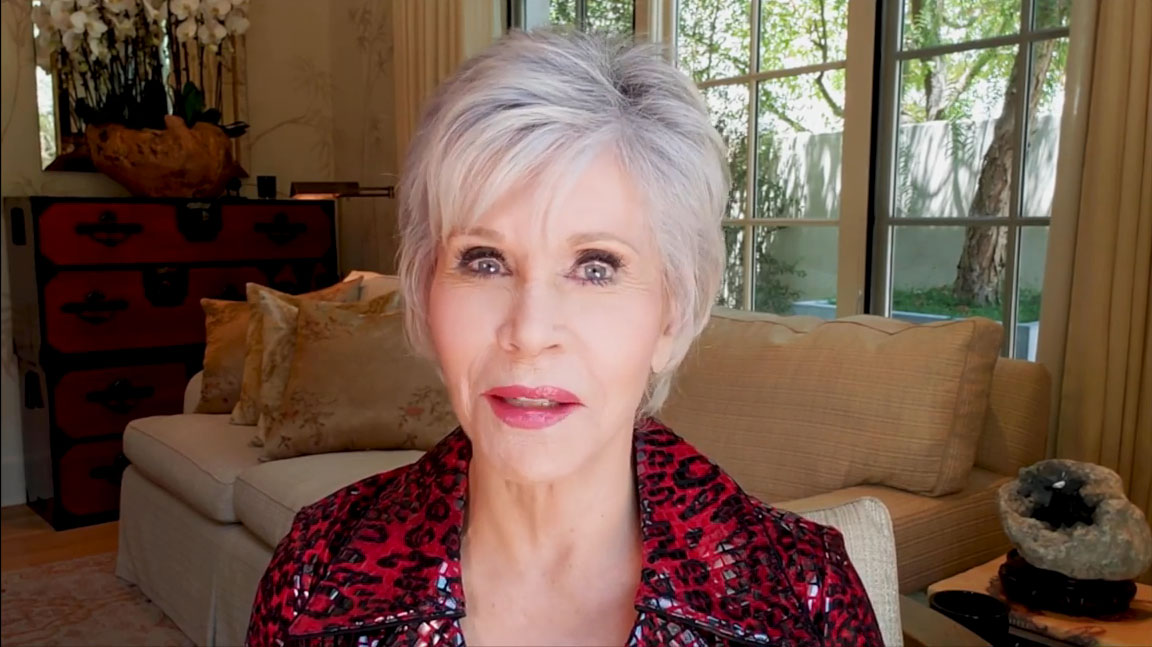 Maureen Dowd (who is trash) from The NY Times has a new long form interview with Jane Fonda, which reminds me how much I love reading Jane's interviews. Jane gives zero f-ks at this point, she says what she's thinking and tells very personal anecdotes. Outlets are focusing on Jane saying she regrets not sleeping with Marvin Gaye when she had the chance, which is interesting enough but she says so many revealing things it's hard to know what to include. She provides very matter-of-fact and sad metoo stories without much context, she talks about the movies and shows she's watching (I'm always interested in that) and she even reveals her weight. Plus she goes into depth about the motivation behind her Fire Drill Fridays activism. She called Ivanka trying to get the Trump administration on board and Ivanka laughed at her! I'm not excerpting that part but you can read it at the source.
Jane is a committed activist but she's a pragmatist too and did you know that she personally canvasses Trump voters and just listens to them and lets them talk? She talked about that a couple of years ago. I could run three stories on this NYT interview easily.
Her MeToo stories
I was raped once by an actor, and I had one director, who is a French director, who said, 'Your character has to have an orgasm, so I have to see what your orgasms are like.' And I just pretended I couldn't understand him. He was talking in French.

She loves new shows
In particular, she says, she's really digging Saoirse Ronan; Michaela Coel and her show on HBO, "I May Destroy You"; Issa Rae and her HBO show, "Insecure"; and Ramy Youssef's show on Hulu called "Ramy." She said she loved the Charlize Theron's Netflix superhero movie, "The Old Guard."

She's 5'8" tall and says 119 is her fighting weight
There was a time when I was anorexic, but I never got below 112. I don't let it get too far out of hand. I'm not at my fighting weight right now. I'm 127. My fighting weight is about 119. So, you know, when we get three weeks out from shooting 'Grace and Frankie,' I'll lose 10 pounds.

The red coat she bought for Fire Drill Fridays will be her last clothing purchase
Never again. I have two closets full of clothes. I have clothes that I wore 30 years ago. I can still wear them. That's one thing about not putting on too much weight. And when I can't wear anything anymore, I just sell it now.

On being single
I have no interest [in a relationship]. I don't have time. I am fully complete with me and my children and my grandchildren and my friends. I don't want any more romance. I don't have time for it.

You know, just about every day. I'll be in the middle of something and think, I would never have had time to do this or read this if I was trying to keep a relationship good. I have a drawer full of vibrators. It's amazing.

[From a confirm or deny section] "Your greatest regret is that you never had sex with Che Guevara."
No, I don't think about him. Who I do think about, and what is a great regret is Marvin Gaye. He wanted to and I didn't. I was married to Tom. I was meeting a lot of performers to try to do concerts for Tom and the woman who was helping me do that introduced me to Marvin Gaye.
I have a lot of body image issues and let's just say that some of Jane's stories about that really resonate with me. I'm her same height and have never been below 123 pounds though. I could absolutely not maintain that and 119 seems super punishing as a maintenance weight. She's always been very tiny and that's important to her. I love that Jane watches and loves modern television and that she's so upfront about her desire to not be in a relationship. She's 83 years old, she's done it all and seen so much and she'll tell you about it. I hope to have a quarter of her wisdom, strength and just outspokenness when I'm that age. She's aspirational on a lot of levels.
Jane is promoting her new book What Can I Do? My Path from Climate Despair to Action, which is out September 8th and for which all proceeds go to Greenpeace. She's going to drop in to 10 virtual book clubs to talk about it.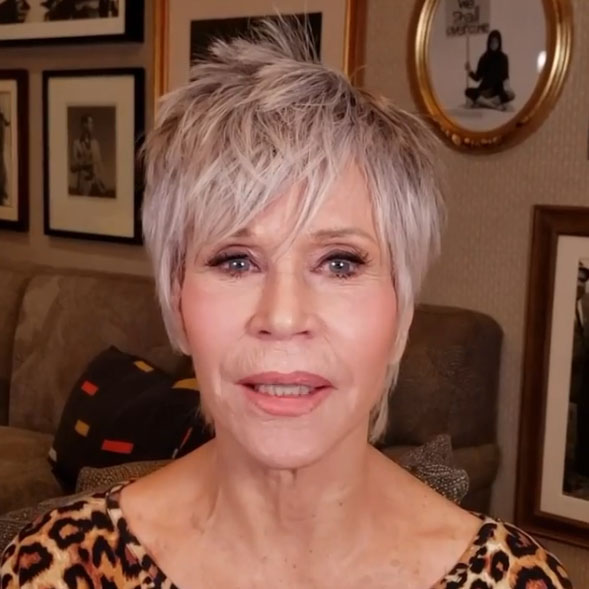 I haven't seen I May Destroy You yet, I was worried it might be triggering, but I'm going to give it a try. My friend Rhiannon also loves and recommends it.