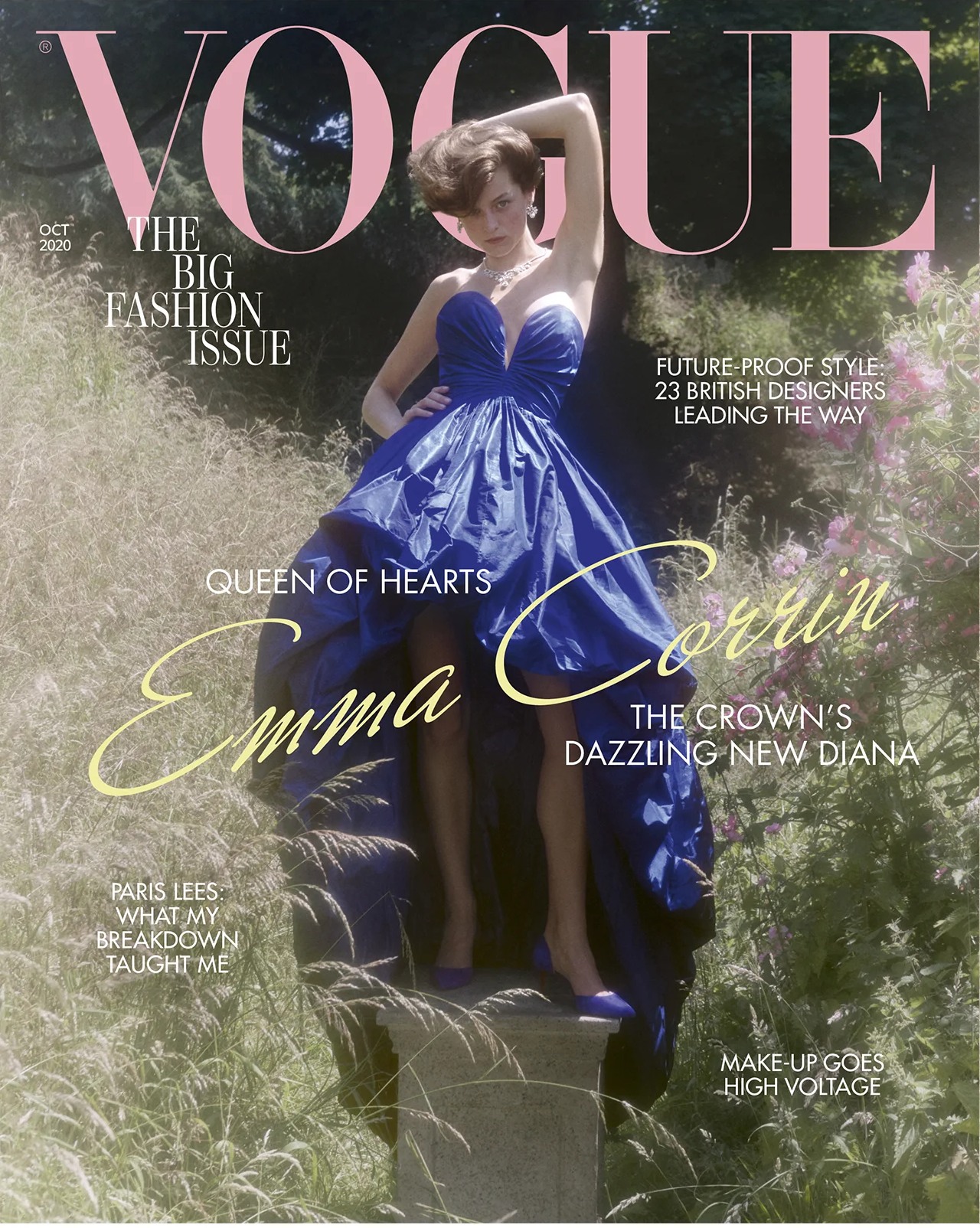 Emma Corrin covers the October issue of British Vogue to promote her role in Season 4 of The Crown. Emma plays the young Lady Diana Spencer, and then Diana, Princess of Wales. Season 4 apparently shows some of the courtship of Lady Diana and Prince Charles, then their wedding and how quickly their marriage fell apart, basically. Judging from British Vogue's photos, I honestly don't see much of a resemblance, but I'm sure the wig will change that. Emma definitely has similar eyes to Diana. Anyway, Emma chatted about playing the iconic Diana with British Vogue:
Emma kept her casting a secret: "I didn't tell anyone for a while. I love my mates but I think it would have got out." Her fascination with the late royal, however, ultimately gave her away – with her inner circle figuring out her secret on their own. "My friends from school did this incredible thing, where they made me a scrapbook filled with all of the screenshots from our group WhatsApp, where I have said, 'Oh my God, guys, I've been invited to read.' Or a random conversation we'd had four years ago when I said, 'Isn't Diana amazing!'"

She did endless research into Diana's life: She met with Diana's private secretary Patrick Jephson ("[He] said that she was so funny and so happy so much of the time – I loved that"), to watching Diana: In Her Own Words "about a hundred times". She even worked with movement coach Polly Bennett to try and figure out which animal Diana most resembled in her movements. (After initially considering a deer, Corrin settled on a cat.)

Playing Diana from age 16 to her mid-20s: "I feel I've got to know Diana like you would a friend. I know that sounds really weird, but I get a great sense of companionship from her. I suppose, over time, you kind of start to patch together a sense of empathy and a sense of understanding. I love figuring people out."

The show recreated Diana's wedding gown too: "The Emanuels, who designed the original, gave us the patterns, and then it was made for me. We were filming the scene when you first see her in the wedding dress – I think it was Lancaster House in London – and I had a team of about 10 people helping me put it on, because it's massive. I walked out and everyone went completely silent. More than anything else I wear in the series, it's so… It's her."
She's only 24, and I'm interested in how she makes those subtle ageing adjustments throughout the fourth season – I'm guessing it was "easy" for her to play Diana-at-20 but it was more difficult for her to play the hardened Diana of the late 1980s. Anyway, Emma could be the It Girl of the moment, and clearly it's a great boost for a young actress's career. I actually can't wait to see what Elizabeth Debicki does with Diana in Season 5!! But I'm interested in Emma's take too.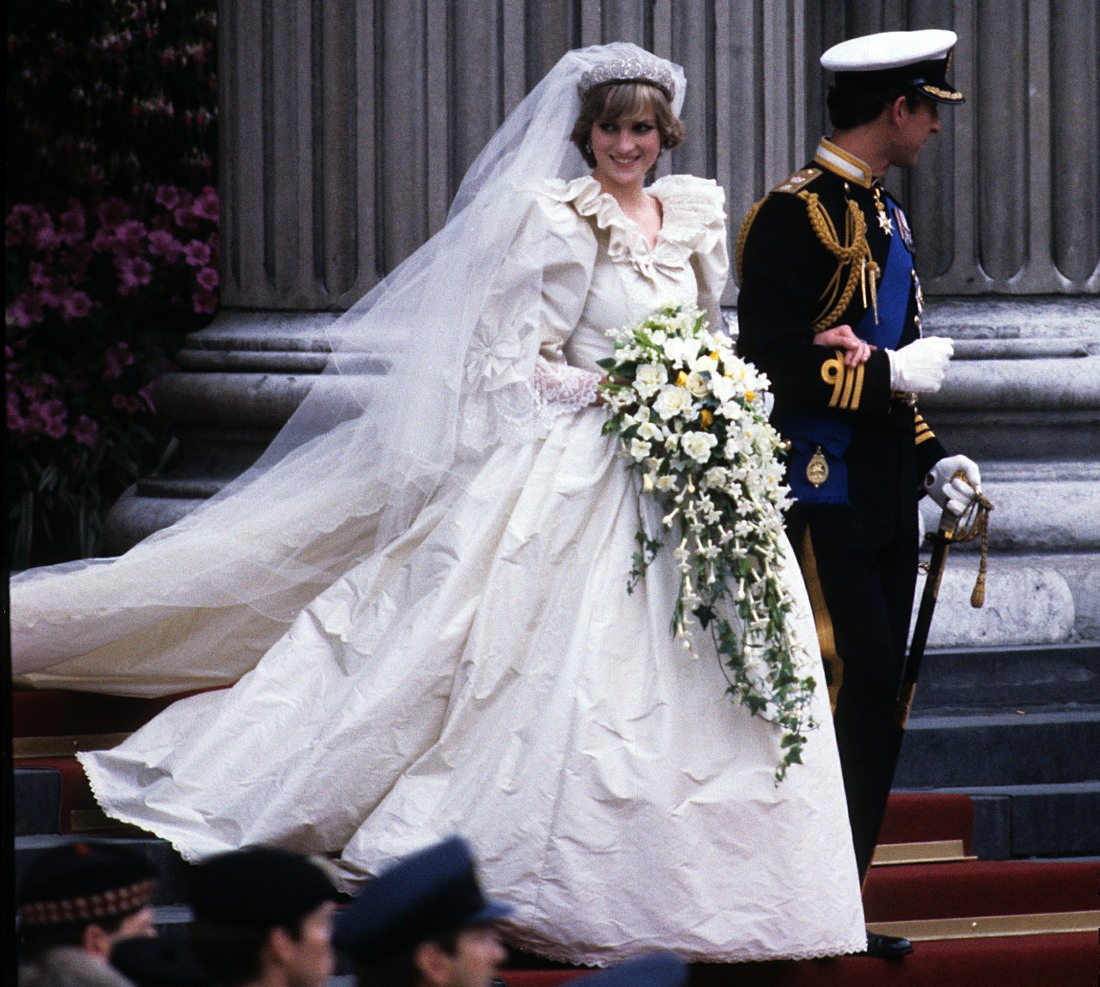 Photos courtesy of WENN, British Vogue, Avalon Red.