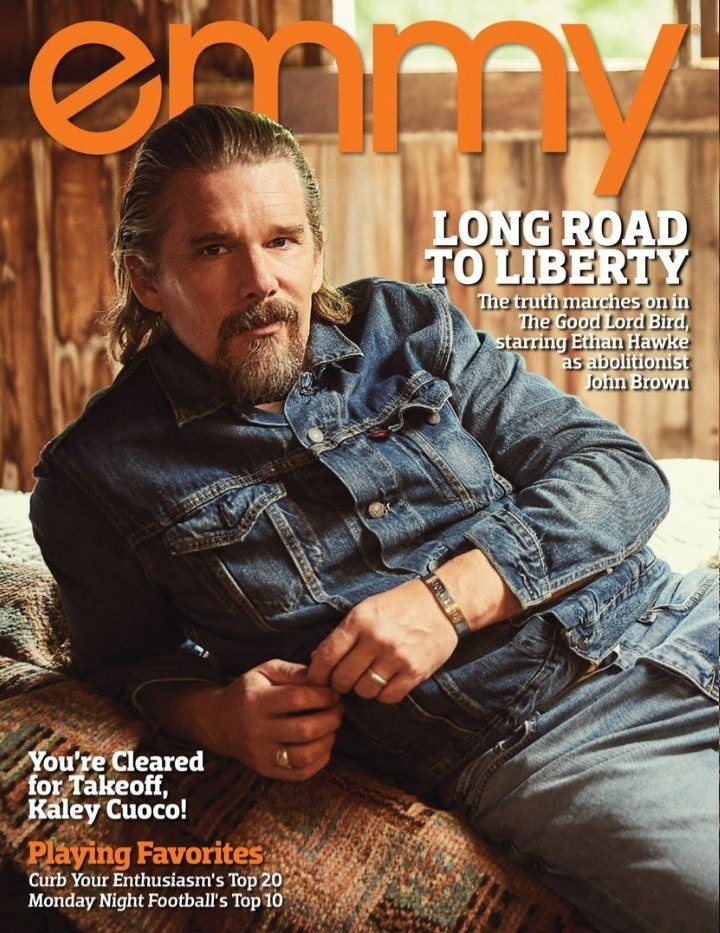 It's widely known that I have a shameful crush on Diplo, who is pretty gross and yet so, so sexy to me. I feel similarly about Ethan Hawke, honestly. I know he's been a douchebag to some of the women in his life and he's not a traditional beefcake or anything. But I would. Hard. I find him so attractive. Ethan is currently promoting his new Showtime limited series The Good Lord Bird, based on the James McBride novel of the same name. The series and novel is the story of the famous abolitionist John Brown, told through the perspective of an enslaved child. John Brown's life and story has barely been dramatized (although Quentin Tarantino once said John Brown's life was the only bio-pic he would ever consider doing). John Brown was a violent abolitionist, and he led the "slave rebellion" raid on Harpers Ferry, and he was executed for treason (before the Civil War). Ethan Hawke as John Brown? I don't hate it. Ethan chatted about the role and life in general with Emmy Magazine:
Working nonstop after his 30s: "I used my 20s and 30s to learn a lot about acting. Then I turned 40, and I started working my ass off," he says. Although Hawke has extensive film credits, his TV appearances can be counted on one hand.

How the project came to him: James McBride's 2013 novel The Good Lord Bird tells the reimagined story of real-life white abolitionist John Brown from the point of view of Onion, a 14-year-old slave boy—played by Joshua Caleb Johnson—who is passing as a girl. A camera operator on the 2016 film The Magnificent Seven introduced Hawke to the book, noting that he looked like Brown. Asked to describe the character and the tone of the book, Hawke says, "Imagine if you took Huckleberry Finn and Huck is now a cross-dressing African-American kid, and crazy Jim is now crazy John Brown."

The project fell into place: "Not to be corny, but this job I kind of felt like I'd been preparing for my whole life. It's a strange thing with the business—sometimes things fall into place, and sometimes they just don't. This thing just fell into place."

Trying to find the character: "A guy who rides down to Kansas and starts a fight with anybody who wants to own a slave … what does a guy like that speak like?" He credits his vocal inspiration to his grandfather, Howard L. Green, who "… had this way of talking to everyone. He was a big Christian in his own way; but he made up his own version of Christianity to work for him, just like John Brown."

The history of slavery & America: "We don't want to talk about this period in U.S. history because it's so hurtful, so upsetting. We don't want to think about it, look hard at it. [The Good Lord Bird] deals with such an important subject, such a serious American conversation, but with so much love and wit. This series gives voice to something we're all struggling with—the inequality in our country. It is coming at a moment when it's what people want to be talking about."
I actually wish that more people would take the time to study more about this period of American history. Of course, everything gets whitewashed and we're supposed to believe that the Civil War solved everything and blah blah blah. But the pre-Civil War/Bleeding Kansas period of America history is fascinating, infuriating and worthy of study.
Here's the trailer – I hope Ethan doesn't scream like that throughout the entire series. It is interesting to put John Brown in a historical context, as a contemporary of Harriet Tubman, Frederick Douglas, Robert E. Lee, US Grant.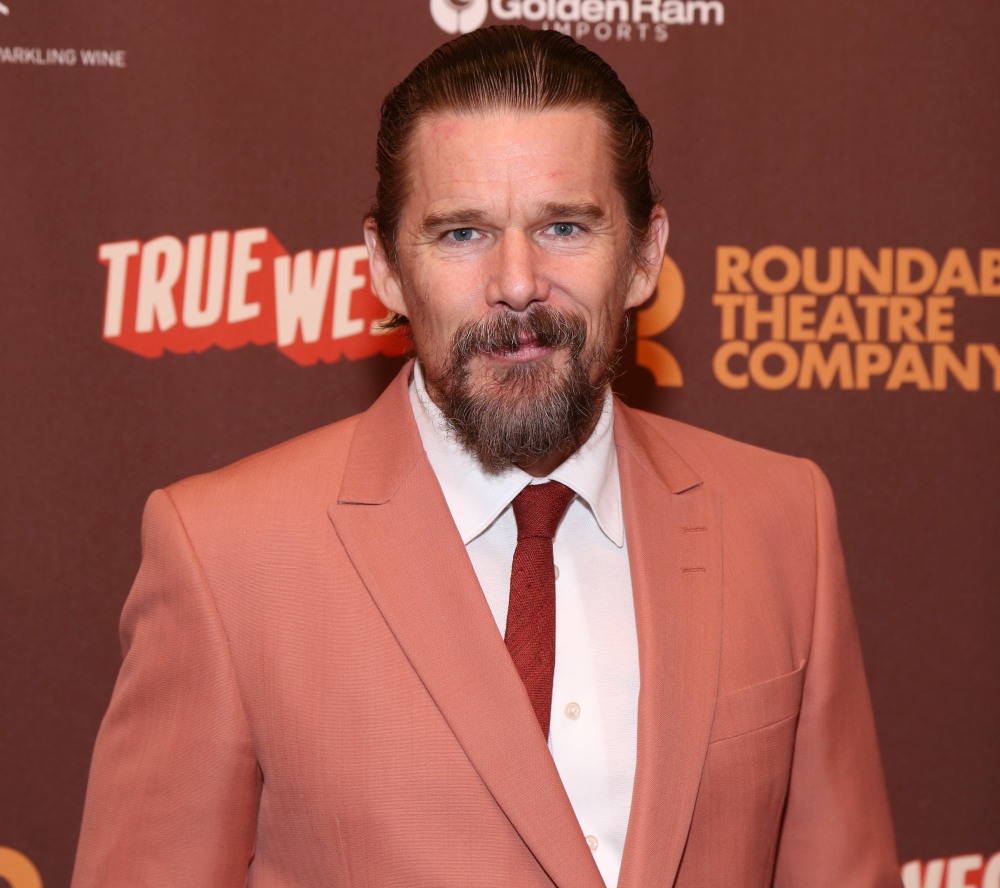 Cover courtesy of Emmy Magazine, additional photos courtesy of WENN.