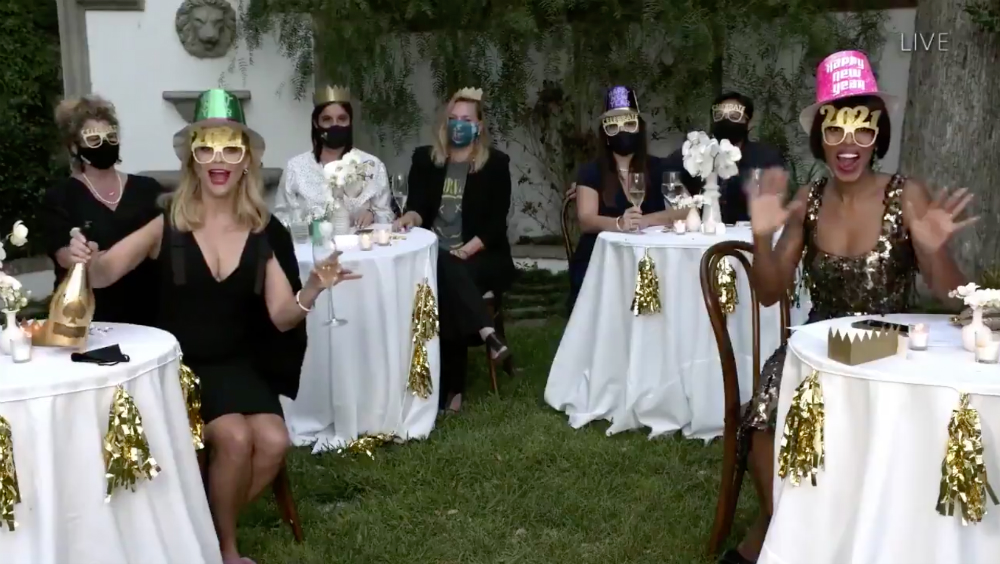 The Emmys this year was a real mixed bag. I think nominees enjoyed chilling at home while they waited for their categories to come up. A few casts chose to hang out together to await the results, like the Schitt's Creek cast and, inexplicably, half the Friends cast to represent The Morning Show. Maybe that was because the other half of The Morning Show, Reese Witherspoon, was in her own front yard with her show, Little Fires Everywhere. Reese and co-star, Kerry Washington, hosted their own party on the same night of the Emmys, only it wasn't an Emmy party. The ladies decided to host a New Years Eve party because, like the rest of the world, they've had it with 2020.
Like many of us, Reese Witherspoon and Kerry Washington are done with 2020.

The Little Fires Everywhere costars took in Sunday night's virtual Emmy Awards from a backyard gathering with a New Year's Eve theme, complete with sparkly sunglasses, champagne flutes and hats.

When host Jimmy Kimmel asked why, Witherspoon, 44, said, "Well, cause we're ready for this year to be over."

"You can do that? You could just end the year?" Kimmel asked.
"Well, yeah, I mean, we're Emmy-nominated television producers," Witherspoon joked, before Washington, 43, began a 10-second countdown to 2021.
Like most bits, it wasn't especially funny (you can see the clip below), but it was cute. The show was only nominated in two categories, Outstanding Limited Series and Kerry got a nod for Outstanding Lead Actress in a Limited Series or Movie. They lost both, which wasn't too much of a surprise, so the NYE angle to their gathering was a fun way to handle it. To their credit, the ladies seem to be having a good time with it. Reese looked on the bright side of not receiving any acting nomination for any of her shows this season by focusing on the positive, like her especially short Emmy commute. Neither let a virtual celebration stop them from pulling out the fashion stops, all of which are posted below. Kerry's "Red Carpet'" floral Oscar de la Renta gown was delightful and I loved how her sleek bob really showed off her Monica Vivander earrings. For the NYEmmy party, Kerry slipped into a Dolce and Gabbana leopard print gown that she paired with Chopard emeralds. I'd give my eye teeth for either pair of earrings. Reese wore a LBD by Nicolas Ghesquiere from Louis Vuitton Fall/Winter 2020.
I really liked the Little Fires Everywhere adaption and I loved the book. I did think it was some of the best range I've seen from Reese. Kerry was excellent but I've always found her a versatile actor. I thought the series deserved more recognition but it was a very tough year because there was just a lot of great television. So I'm happy the show was recognized and I'm really glad the co-producers celebrated the victory of having turned out some quality programming. I know there's talk of a sequel so maybe they'll be back for another NYEmmy's Party.
Why NOT just skip to 2021? @KerryWashington @ReeseW #Emmys pic.twitter.com/jjJcDXIT2o

— Jimmy Kimmel (@jimmykimmel) September 21, 2020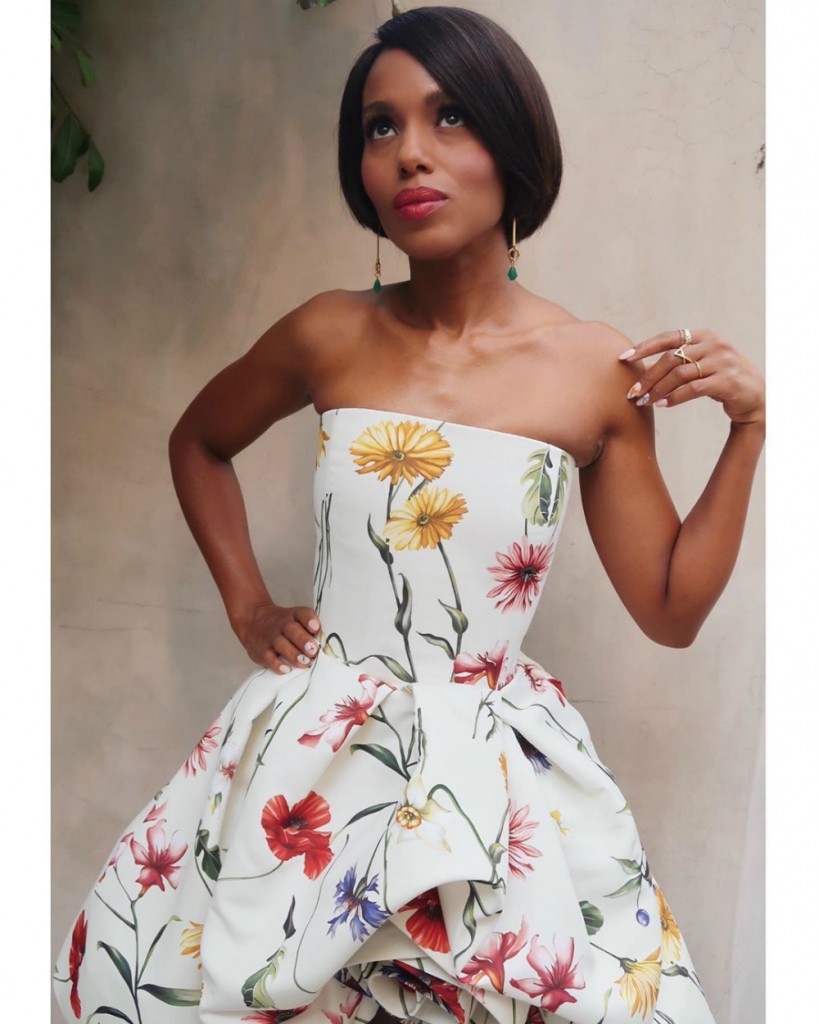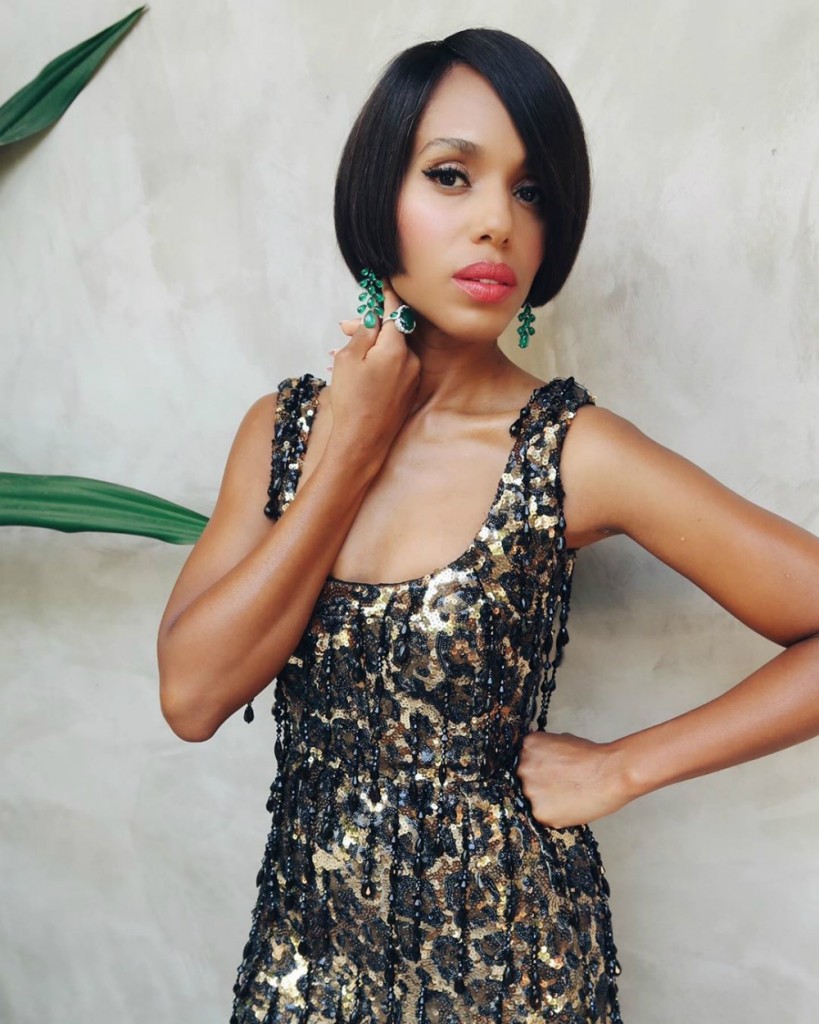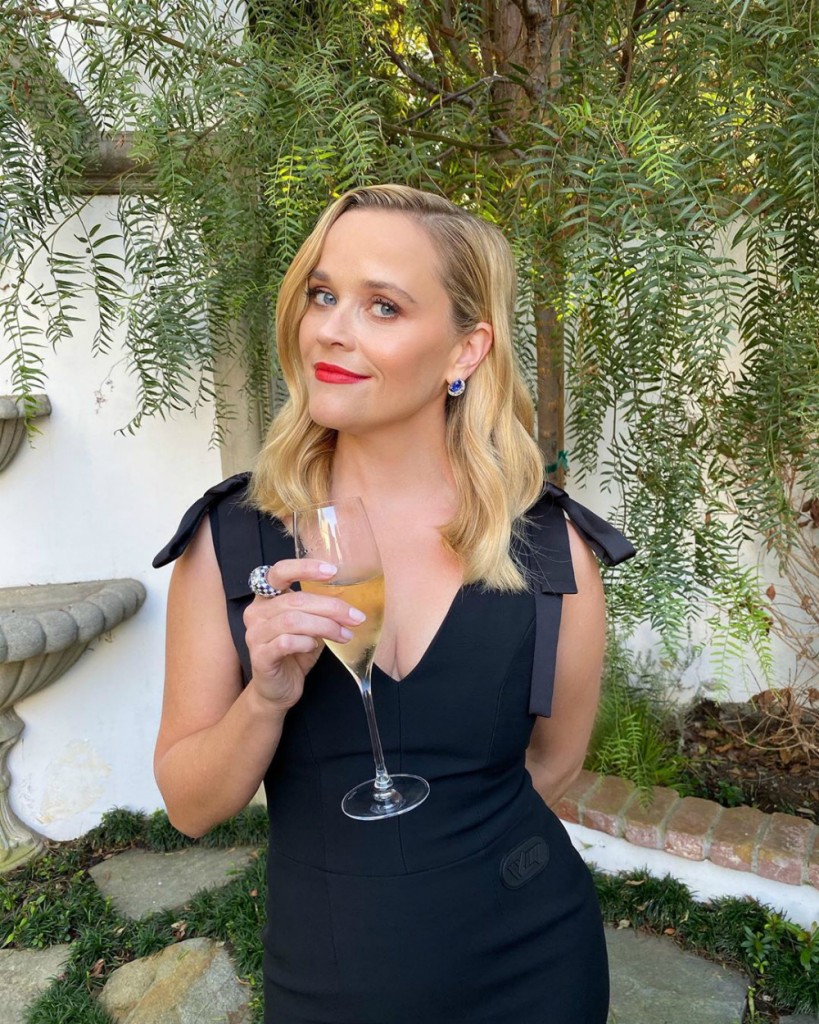 Instagram and Twitter