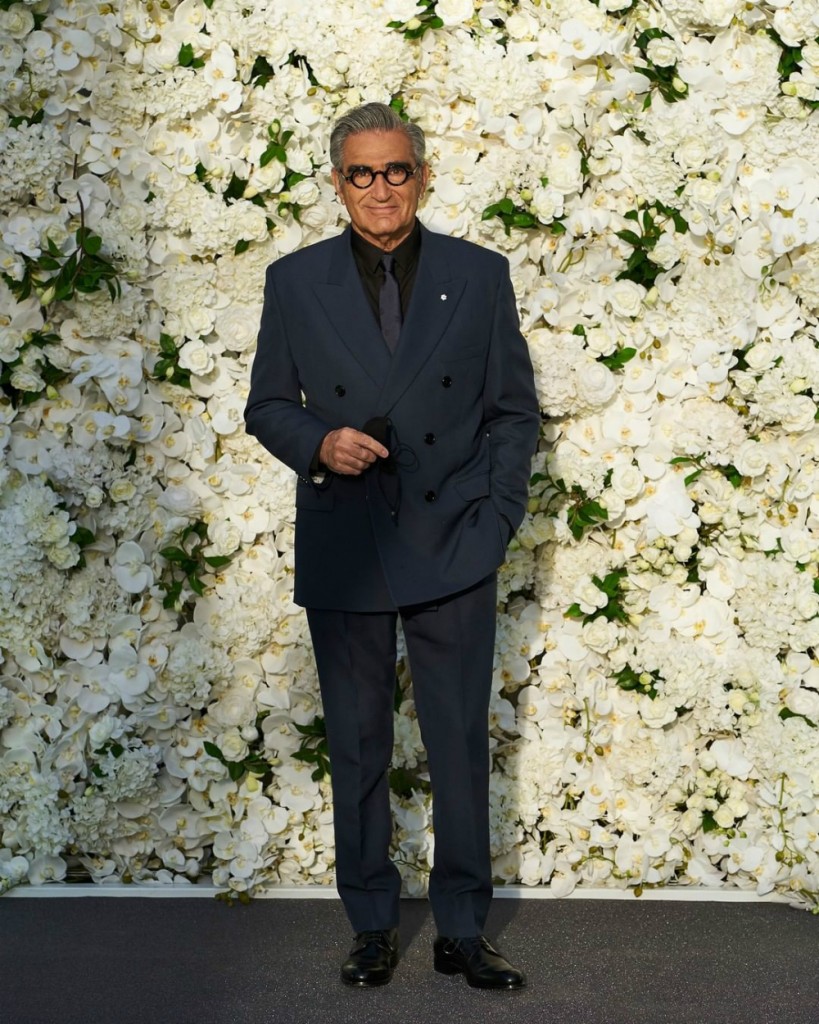 As CB reported yesterday, Schitt's Creek was one of the big winners during Sunday's Emmy broadcast, sweeping all the major comedy categories for which it was nominated. Not that it needs to be justified, but those 15 Emmys were the first Emmys the show has won, being only nominated for the first time last year and in just four categories (they won none of them).
As everyone knows by now, I could not be happier. I didn't come to the Rose(bud) Motel until late in season two, but as a devoted fan I was consistently disappointed with the lack of recognition the show got in the US. Canada, of course, knew the value of the show and rewarded it consistently season after season. But this was the Roses' year, in what Daniel Levy called one of the Schittiest real life storylines ever. In that interview, Dan casually mentioned that he'd hoped the gang would get together, possibly in Eugene Levy's backyard, to celebrate their evening. And that they did. But in even more typical Rose fashion, the casual backyard bbq turned into a glam evening at Casa Loma in Toronto. Unfortunately, their initial plans to invite cast and their SOs got scrapped when Canada increased COVID restrictions by reducing the number of inside gathering from 50 attendees to 15. Limited numbers didn't stop the Schitt gang from celebrating the hell out of it, though- and all while taking every COVID precaution necessary. They were all tested and quarantined prior to the party.
While the Schitt's Creek watch party in Canada looked like the place to be to view the 2020 Emmy Awards as the show racked up win after win — Eugene Levy (who himself took home outstanding lead actor in a comedy) revealed the cast had actually planned a bigger bash but were forced to downsize due to the ongoing coronavirus (COVID-19) pandemic.

Explaining how the party came about, Eugene, 73, told PeopleTV: "I kind of first heard about a get-together on a few interviews that my son [Daniel Levy] had given, talking about 'Oh, we might have a big party in the backyard of my parents' home.' We went, 'Really? Okay!'"

"Then it transformed itself into a lovely gathering at Casa Loma in Toronto, obeying every COVID rule of how we could get 15 people" to the party, Eugene said. "Originally we had all our nominees and plus ones and that was like 38 people — because up until two days ago in the province of Ontario, you could have 50 people indoors and 100 people outdoors."

He shared, however, that just two days ago, "because the [case] numbers started to spike close to 400, they brought the [party limit] down."

"So, unfortunately, a lot of people couldn't come. But being able to celebrate with everyone who works so hard on the show was just a great way to cap it off," Eugene said.
By the looks of things, the diminished number did nothing to curb their joy. And not being there certainly didn't stop any of the other cast members from celebrating. Dan posted this collection of his sister's, Sarah Levy who played Twyla on the show, reactions to her real and TV family's wins:
Last night happened so that this montage of my sister's reactions could exist. Love you, @sarahlevy_ . Wish you could have been there with us…but this is almost better? Thanks for capturing it @outerbridge_g. 😂 pic.twitter.com/qKCIcdZtjj

— dan levy (@danjlevy) September 21, 2020
Following the party, the cast returned to their homes and plus ones. Some of them, like Eugene's wife Deborah Levy and Catherine O'Hara's husband Bo Welch, have waited decades for this night.Dan celebrated with his true love, Mariah Carey, on Twitter:
I love you!

— dan levy (@danjlevy) September 21, 2020
Asked the next morning about the show's historic wins, Dan said that they could not have gone out on a better note, "what an absolutely unbelievable way to end our series. I don't think you could ever ask for a better conclusion to a story than tonight. We are absolutely thrilled." He also said that, while movie is not out of the question, we shouldn't hold our breath.
Chris Elliott was not present Sunday night and his absence from most things Schitt's usually raises an eyebrow or two. Chris is a notoriously private guy and almost always abstains from awards show, cast shows and reunions. He did record a video for Eugene's Lifetime achievement award at the Newport Beach Film Festival and has spoken of his fondness for the crew and show many times. Well, many times for Chris, at least.
One of the shows that lost to Schitt's in the Outstanding Comedy Series category was The Good Place, which also ended its run last season and also one of my faves. Even though they didn't win, they were gracious and clever in their loss:
Congratulations to Schirt's Creek!

Wait, why can't we say Schirt's?

— The Good Place is taking it sleazy (@nbcthegoodplace) September 21, 2020
Congratulations to everyone at Schitt's Creek. I'm sorry to see it go but delighted it went out on top.
REAL recognize REAL!! Congrats Dan and thanks for the @insecurehbo love!! https://t.co/hX7fmyXyCa

— Yvonne Orji (@YvonneOrji) September 21, 2020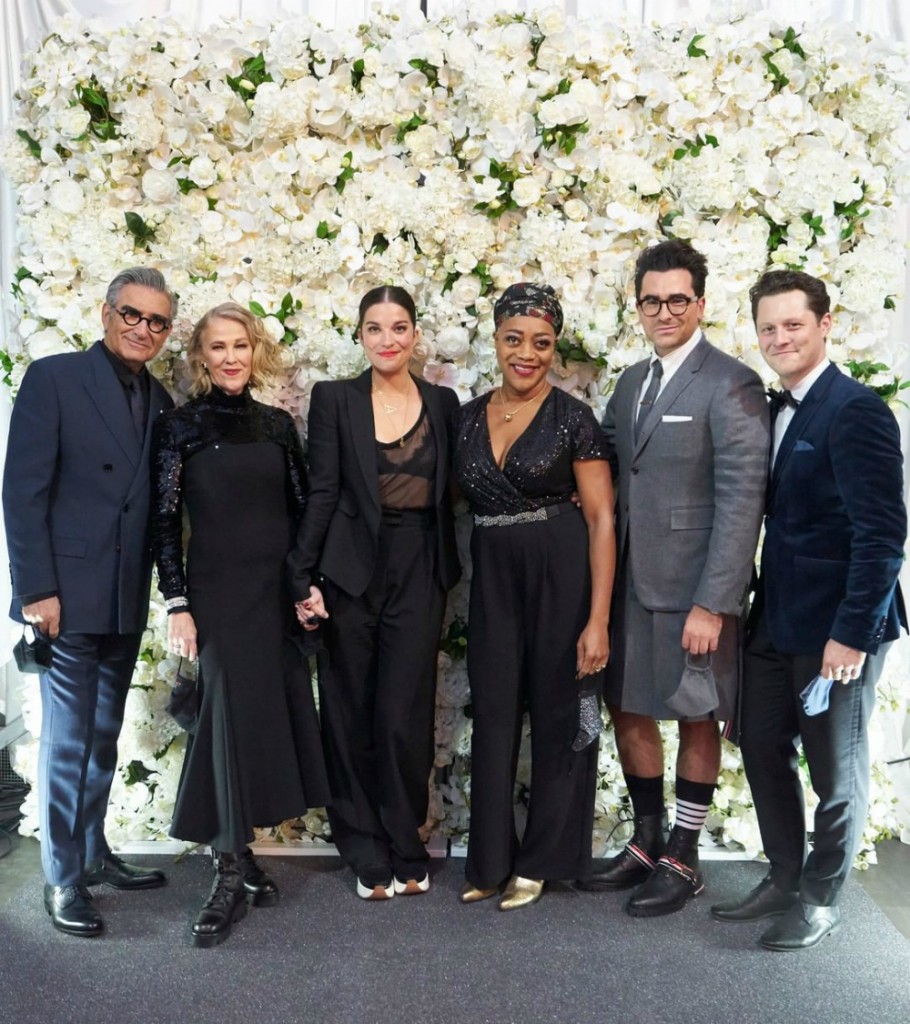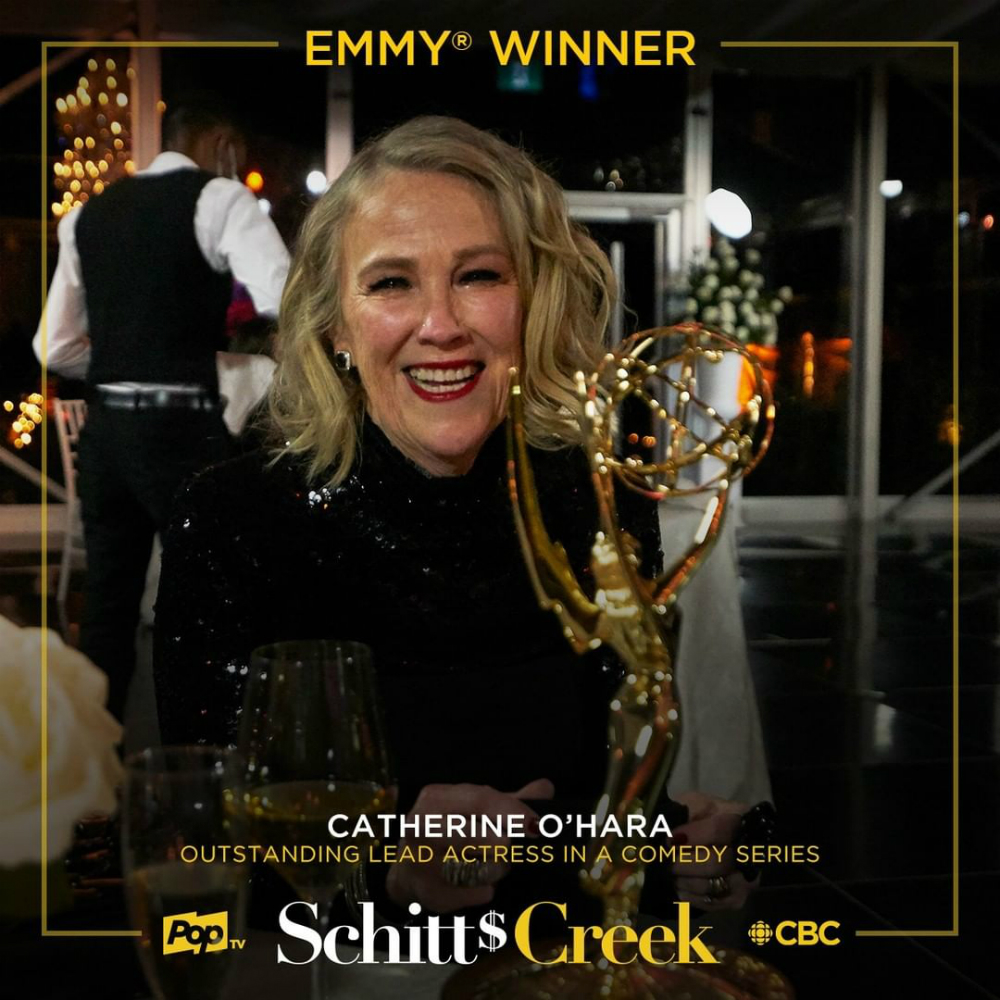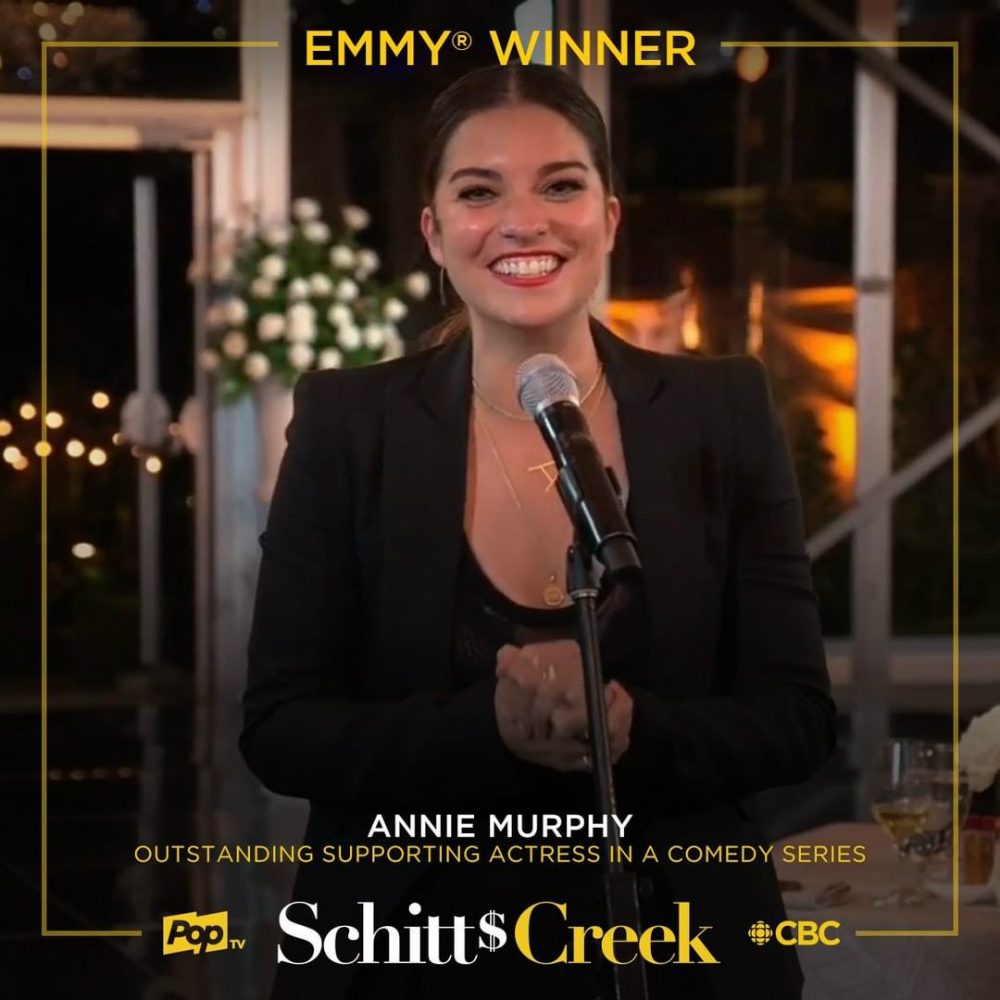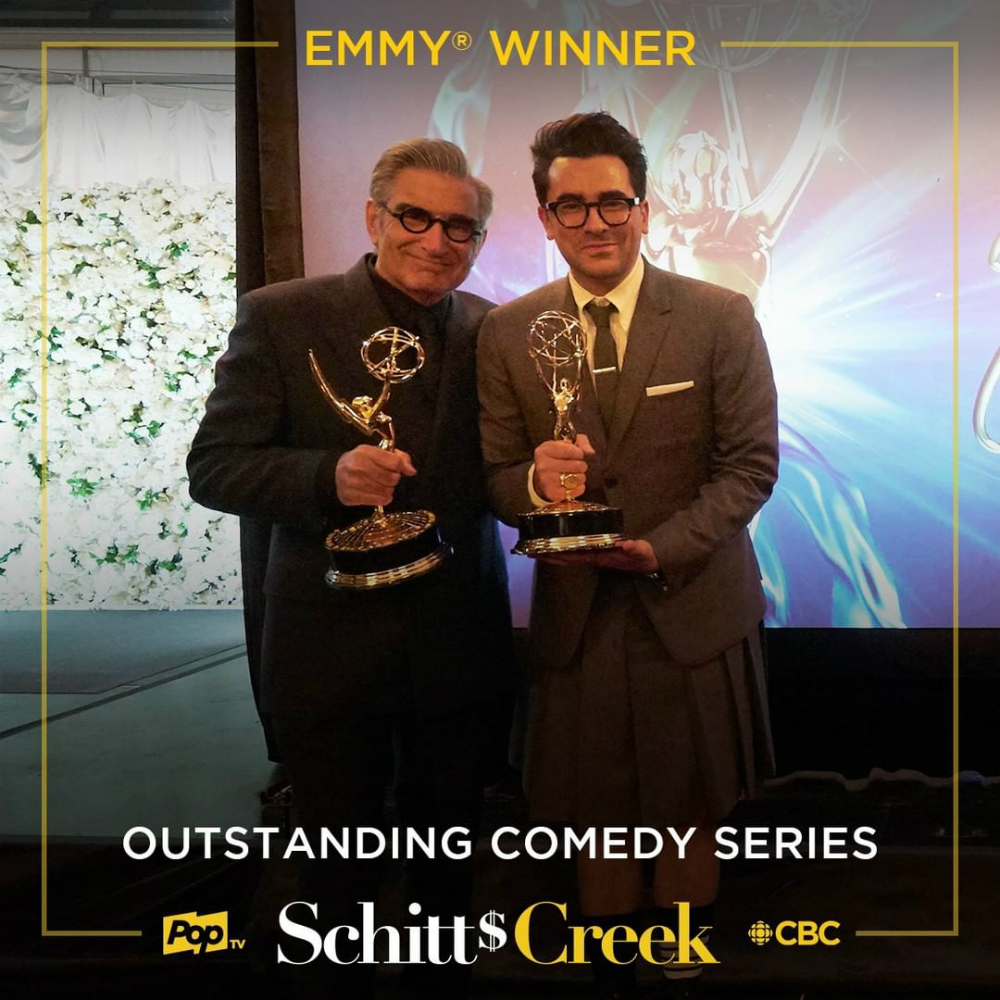 Photo credit: Twitter and Instagram