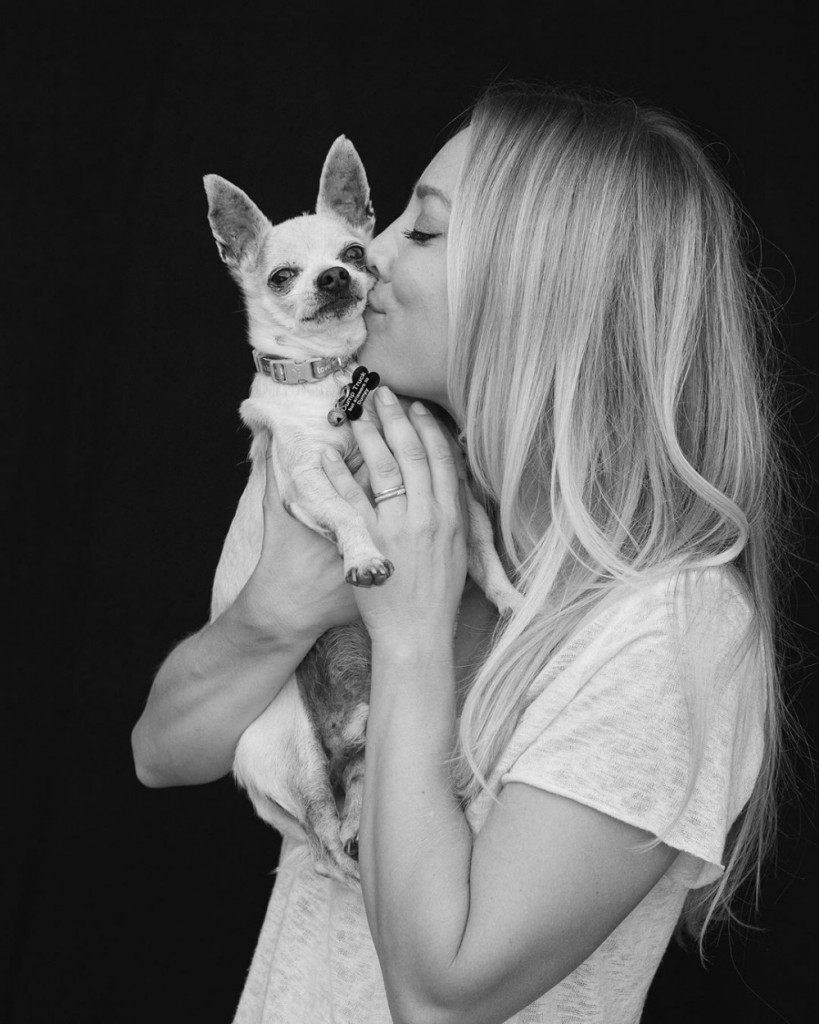 Kaley Cuoco is a big animal person. I mean that both ways, she supports animals and she likes big animals, specifically horses. Over the summer, Kaley adopted a (tiny) senior dog named Dump Truck aka Dumpy. Dumpy has his own Instagram account where you can relive all Dumpy's exciting activities, like wearing blankets, napping on couches and supervising his meal prep. Dumpy's latest adventure was a big day out in the city, in his brand-new set of wheels. Kaley posted her latest late-night shopping acquisition to Dumpy's account the other day:
[From Instagram via Just Jared]
My friend just called me last night to tell me she's been approved for a senior dog foster. She's so excited, as am I for her. I adore puppies, I really do, but my energy has waned enough that I think my fosters will be older rather than younger from here on out. I don't know Dumpy's exact age, but in his intro post, it said he was overweight and all his teeth were rotted when he was rescued. Look at him now, so handsome and fit! And so much energy for a senior pup.
If you scroll through the IG posted above, the second shot is a video of Dumpy ably hopping into his new buggy and being strolled around by one of his many admirers. This is only the latest ride in Dumpy's travel suite. Kaley also has a dog suitcase for him to make his appointed rounds. Plus a fur bed carrier so he can get around the apartment in style. I highly encourage you to look through Dumpy's IG but I warn you, you will fall in love pretty quickly with his daily doings. Poor guy must constantly deal with adoring fans who populate Kaley's apartment. One person notably missing from Dumpy's page is Kaley's husband, Karl Cook. I understand Kaley is in New York filming The Flight Attendant, so I guess Karl is back at home in California. I wonder which house he's staying in – his? Hers? Or maybe the mythical home they may eventually share? Honestly, it doesn't matter. Dumpy doesn't need some guy trying to siphon off Kaley's attention, as if any guy could!