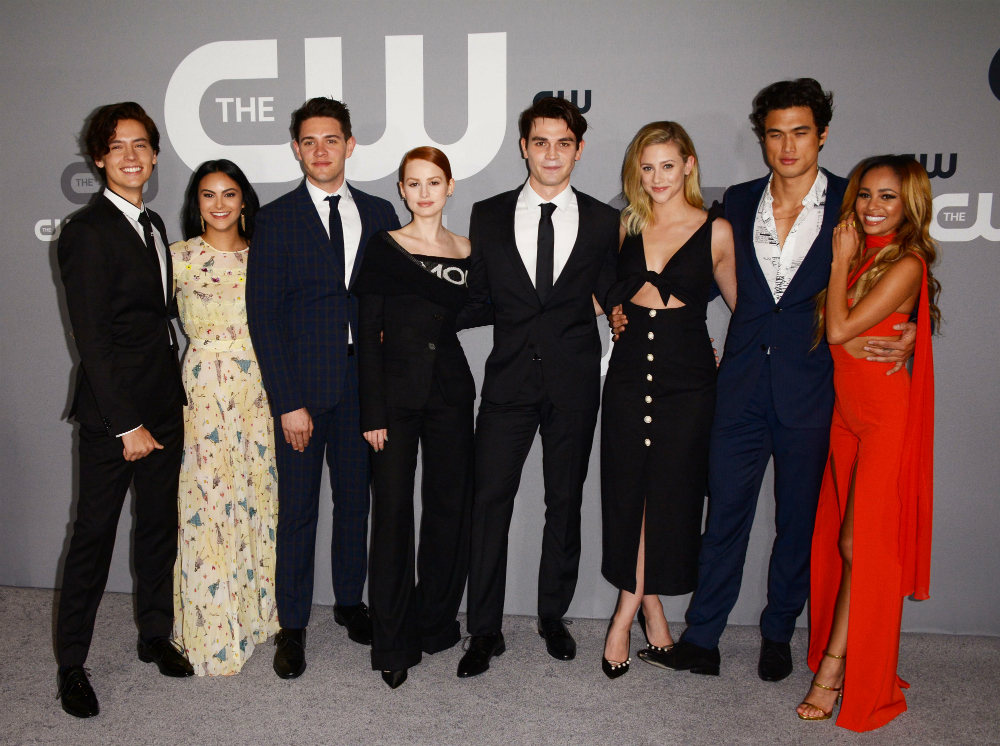 Many TV shows and movies have resumed production since we were first quarantined six months ago. Some have listed ways of how that's happening during the COVID-19 outbreak: daily testing, face shields, no contact, limited sets, cast/crew bubbles, etc. Riverdale is one of the shows back in production. Riverdale is a dark teen drama based on the Archies comic strip that involves a lot of contact between the actors, be it fist fighting, killing people or making out. Archie himself, KJ Apa, posted a video with costar Camila Mendes (Veronica) showing the precautions for their more intimate scenes, which include gargling with mouthwash right before they film them. *Record scratch* What?!
Sterile, but still steamy!

On Wednesday, Riverdale costars KJ Apa and Camila Mendes — whose characters are love interests on the popular CW teen drama — revealed how the pair were staying safe while filming their make-out sessions amid the ongoing novel coronavirus (COVID-19) pandemic.

Apa, 23, shared a video on Instagram showing the costars rinsing with mouthwash before shooting a kissing scene. "our new normal is washing our mouths before every take of a make-out scene…" he captioned the video.

In the footage, Mendes, 26, and Apa are given a cup of mouthwash by a set handler in a protective suit and gloves. The pair are then required to rinse for a whole minute, often sharing glances with one another while waiting for time to be up as a crew member off-screen counts down the seconds for them.

The actors are then given a plastic bag to spit the mouthwash into before beginning the scene.
So. Many. Questions. You can watch the video here. I'm not posting it because the Ziplock bag spit disposal grossed me out – that poor crew member assigned to that task. Like most of those replying, I cannot believe mouthwash wasn't a staple of pre-makeout protocol before this! Maybe they just didn't gargle for as long.
But the much more important thing here is – this isn't any kind of precaution. COVID doesn't just live in the mouth and mouthwash is not suitable protection against catching it. Since the show films in Vancouver, the whole cast and crew are not allowed to leave until Christmas, so they are forming a bubble, which has proven effective if managed correctly. I'm sure there are daily, if not more, testing and temperature checks. I'm sure mouthwash is not the lynchpin in their COVID plan. I don't think KJ was even promoting this as responsible measures, more to showcase the awkwardness right before they were meant to get down and dirty in a love scene. But I worry that this information is misleading, like some of #45 scattershot recommendations of hydroxychloroquine and Oleandrin. Mouthwash itself won't kill you, like #45's solutions, but if the person you want to mack on has the virus, it won't do a damn thing to protect you and I worry some hot and bothered teens will think it does. Don't do this, people! Get a vibrator (and wash it repeatedly) if you need to let off a little steam.
Thanks to Buzzfeed for the story.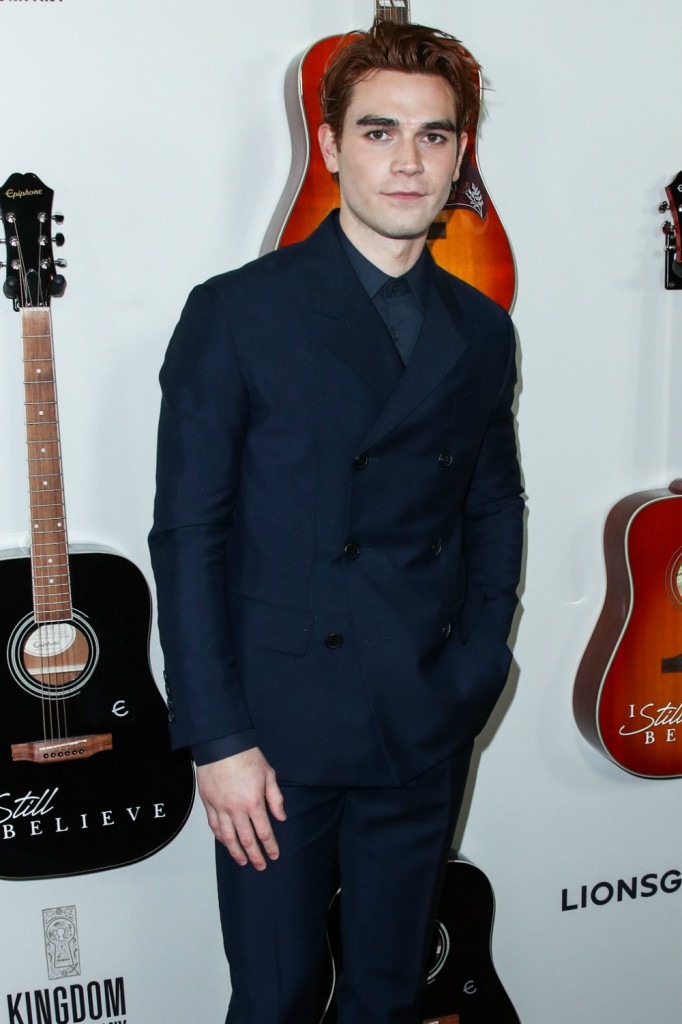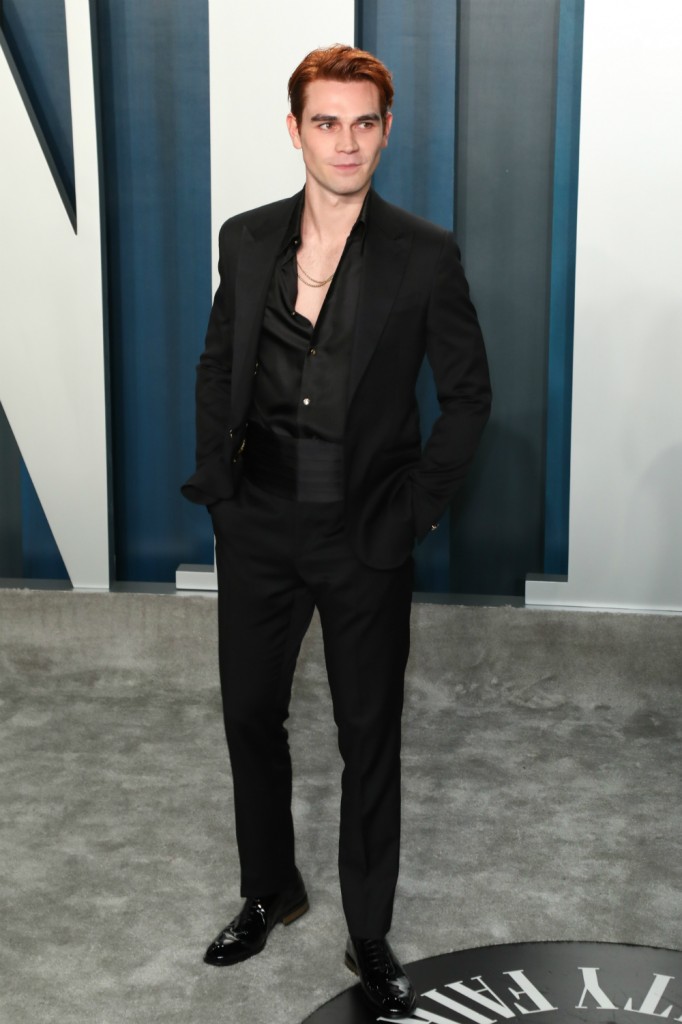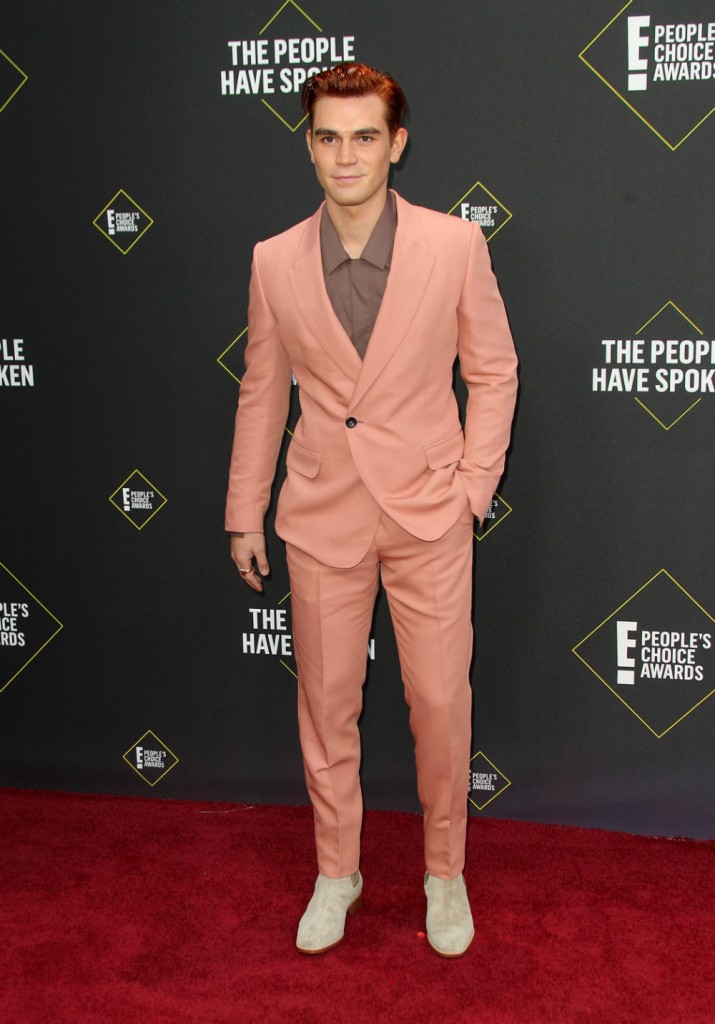 Photo credit: WENN/Avalon