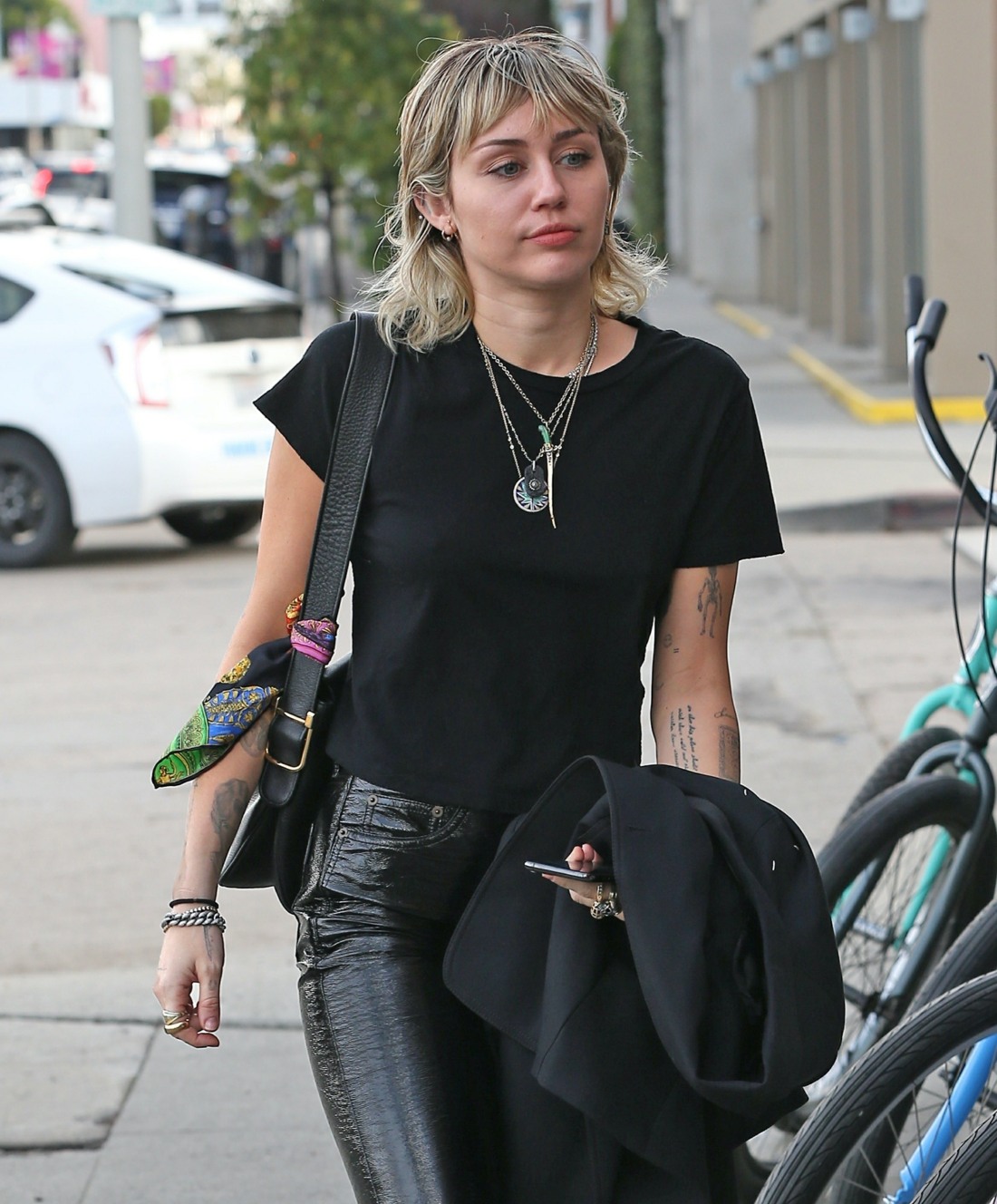 Miley Cyrus is 27 years old now. She's still the same old twerker who can't settle on a public persona, but in smaller ways, she is growing up a little bit. I don't even completely hate her interviews these days and I can admit that I even agree with her on some things. I'm not sure if there are people in Miley's very specific fanbase who are not aware of what's happening in this country. But just in case those people exist, Miley is talking politics. This year, she seems to be focusing more on just getting people out to vote.
Miley Cyrus is talking politics. During a new interview with Nova 96.9′s Fitzy & Wippa, the 27-year-old singer talked about the importance of voting in the upcoming presidential election, and said that she plans on getting involved in encouraging her fans to vote.

"Listen I'm 27 and I know I've never experienced an election this important in my life and hopefully not again in my lifetime," Miley shared. "I can't express the importance enough, especially if young people getting out there and being active and making sure that their friends, their family are voting and have the information about whether it's mailing in, about the state of our country right now. It's just crucial that we get out there and make changes and we have someone fit for the job of running our country."

Miley then went on to say that she believes more young people are getting involved in politics this election than they did in 2016. "I think young people are really stepping up to the plate, really taking charge and getting mobilized working and advocating tirelessly. I really think so, I think that you know it's kind of Rock bottom here right now. I think it's desperate times, I think people will really step up. I don't believe in don't worry be happy, I believe that worry is healthy. Worry is why we are washing our hands, wearing our masks, keeping our distance. I believe in realism and not saying everything is going to be okay."
In 2016, Miley was a Bernie Sanders supporter for a while, but then she said it was "crazy" that Bernie supporters might NOT vote for Hillary Clinton. Miley ended up voting for Hillary and she was happy about her vote, and I believe she was appropriately devastated about Trump stealing the election. All that being said, again, to the people saying that 2020 is the most important election of our lifetimes… it's true in the sense that 2016 was also really f–king important, and 2016 was (I believe) probably more important long-term, when the history books are written. But sure, Miley is telling the youths that they need to get out and do sh-t.
Photos courtesy of Getty, Backgrid.