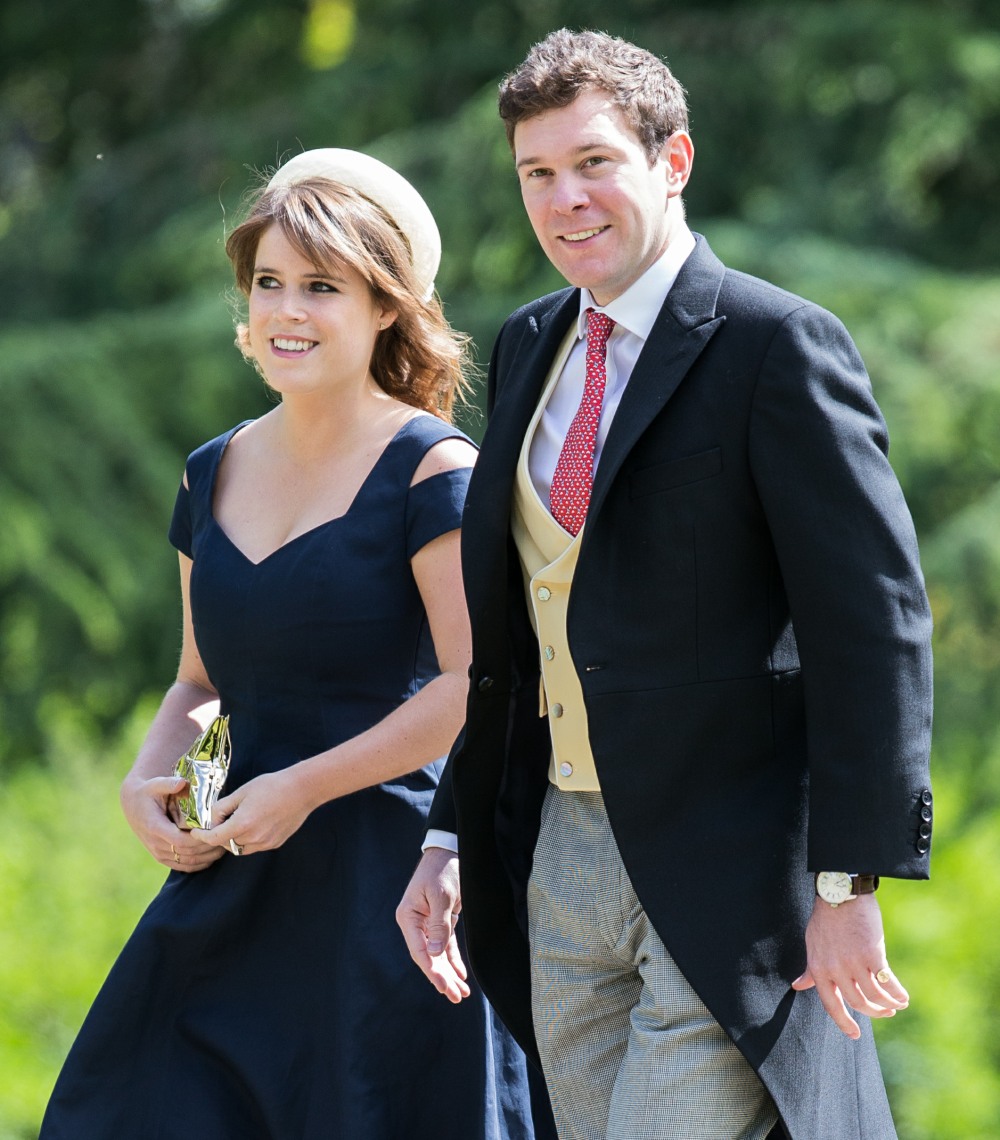 In all of the years Princess Eugenie and Jack Brooksbank have been together, I've never really gotten much of a read on him? I think the "working for Casamigos tequila" thing is kind of shady, but beyond that, he just seems like a nice, stable guy who has led a normal life without scandal. I think he adores Eugenie, and I bet they really are one of those "I married my best friend" couples. So now that they're expecting their first, I actually wasn't predicting that Jack would suddenly become one of my favorite people? Jack was offered a title (probably an earldom or a viscount title) by the Queen and he said no, he didn't want that. Now it looks like Jack is already saying that he doesn't want his kids to have titles either. I mean, maybe he and Eugenie are in agreement about it. But given the Yorks' obsession with their own royal status, it feels like this move is ALL Jack.
Eugenie and Jack will raise their child at Kensington Palace, but despite being born 11th in line for the throne, their firstborn won't have a title. The couple are said to be thrilled to be expecting their first baby two years after their wedding. Sources close to Jack and Eugenie say that the couple want their child to live an "ordinary life" and have an ordinary name.

"Even if the Queen offered them a title as a gift, it's not Eugenie or Jack's desire for their child to have a title," said a family friend. "Eugenie knows that a title can be a curse as well as a blessing and she and Jack want their child to live an ordinary life and eventually work to earn a living. Titles really don't matter to Jack and Eugenie, they just want a happy healthy child."

They plan to raise their family in Ivy Cottage at Kensington Palace, where they have been living since their October 2018 wedding. "It was intended for them as a family home, and they have no immediate plans to move," a palace insider tells Vanity Fair.

Because royal children take their rank from their fathers, Eugenie's full title is HRH Princess Eugenie of York. When the couple wed, Jack was offered a title but chose not to take it, so their child won't automatically be eligible for one. That said, the queen has been known to make exceptions to the rule that only the sons of monarchs and their sons inherit titles. The queen offered her daughter Princess Anne titles for her children, Peter and Zara Philips, when they were born, but the Princess Royal chose not to take them.
So… maybe Eugenie genuinely doesn't care about titles. If that's the case though, why has her father spent all of his daughters' lives advocating for them to be included and thought of as "full-time working royals"? Is it possible that it was just Andrew's thing but that Eugenie and Beatrice don't care? Well… Beatrice DOES care. Maybe Eugenie doesn't. Anyway, I'm surprised by Jack's refusal to take a title and his insistence that his children not have titles either.
I'm calling bullsh-t on the "stay at Ivy Cottage permanently" thing though. During the pregnancy, I bet the Queen offers Eugenie and Jack a bigger place. Not Frogmore Cottage, LMAO although the Queen could offer it. Anyway, Ivy Cottage isn't that big. It's a classic "starter home" for young royals.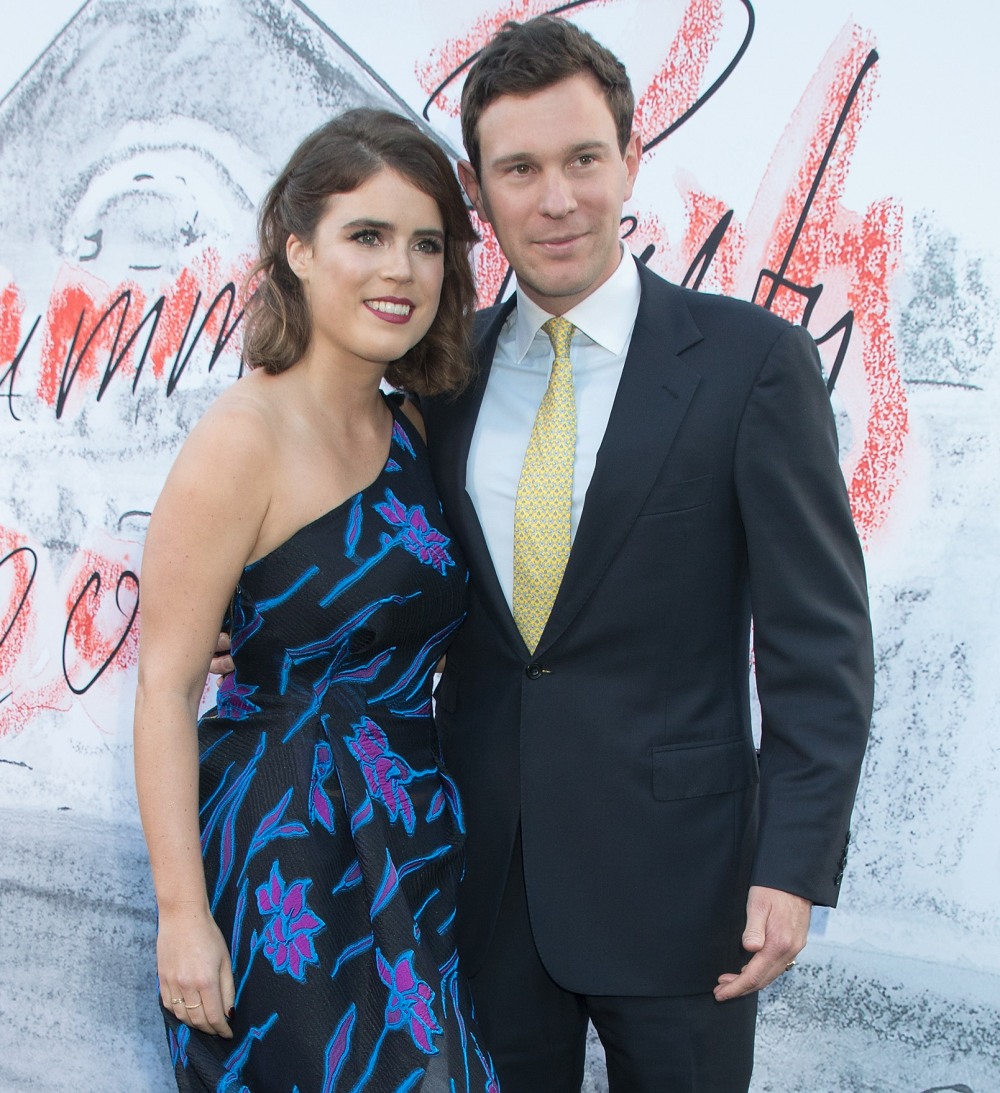 Photos courtesy of WENN.