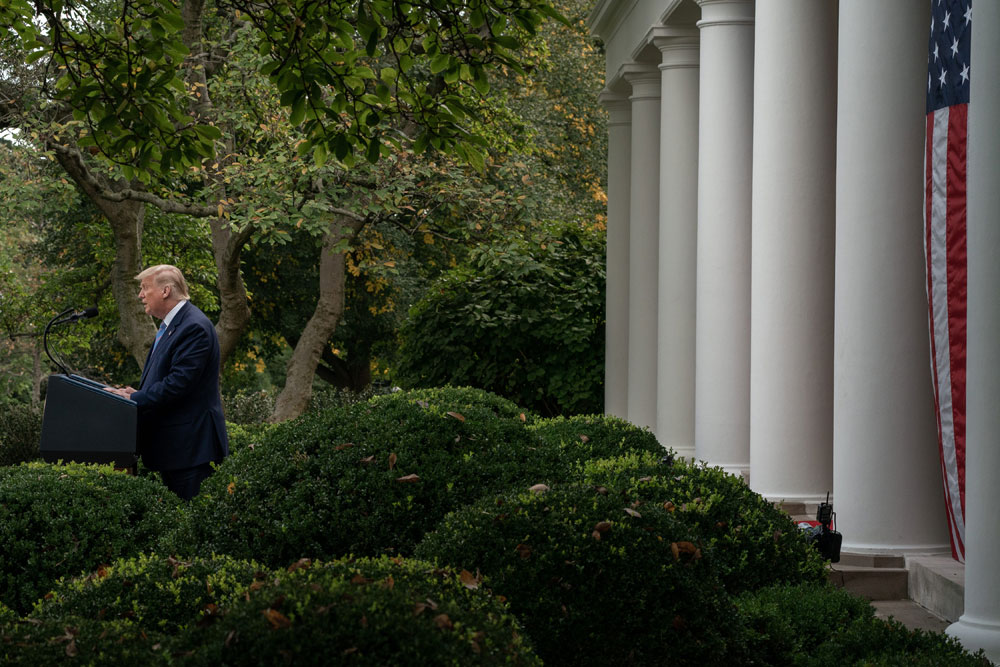 Another day, another story about how crooked Donald Trump and his cronies are. The New York Times recently published a breakdown of Trumps finances and taxes. Trump is $420 million in debt and ten out of the last fifteen years he has paid zero taxes. But what sent everyone over the edge was the fact that Trump had paid $750 in taxes in 2016. You know, the year he ran for president on accusing Hilary Clinton of being corrupt. He paid just $750 the next year too.
Folks were pissed off so they took to Twitter and began sharing their stories about how they paid more taxes than the Grifter in Chief despite making much less than he did in income. Here are a few notable drags [some via Buzzfeed]:
I paid more than $750 in income taxes working 39 hours a week at Starbucks during college.

— Keri Ingle (@RepKeriIngle) September 27, 2020
As an undocumented immigrant, I can now say that I've paid more in taxes than the President. According to NYT, @realDonaldTrump paid only "$750 in federal income taxes the year he won the presidency."

Meanwhile, I paid $1,559.85 in *quarterly taxes* for Q4 '19.#TrumpTaxReturns pic.twitter.com/6D3m9qPhK0

— Rodrigo P. Pimentel (@rdrigopimentel) September 27, 2020
As someone who takes about $17,000 or so a year after taxes, I have paid more in taxes this YEAR (and more taxes will be paid this year) than Trump did in 2016 and 2017. I live paycheck to paycheck while he lives a lavish lifestyle so yeah. Trump can continue to kiss my ass.

— B (@combrosure) September 28, 2020
When I was 16 I was making $4.25 ($4.67 after my raise – holla) working as a waitress at Pizza Hut and paid more than $750 in taxes 😕

— Kemi Fakunle (@kisseskemi) September 28, 2020
Only for the past 45 years on hourly wages. Retired now and still pay more than him on retirement income. Cheaters like him is why honest average workers pay so much.🤬 https://t.co/IK6MP0sWvV

— Greg Spivey (@southwheatons) September 28, 2020
Paid more than that working at a convenience store… https://t.co/E59WwpvJ9U

— Wash your hands! (@timothy6692) September 28, 2020
The Biden/Harris campaign released a brutal ad after the news broke that got everyone riled up again.
Teachers paid $7,239
Firefighters paid $5,283
Nurses paid $10,216

Donald Trump paid $750 pic.twitter.com/5YE1cbYsBN

— Team Joe (Text JOE to 30330) (@TeamJoe) September 28, 2020
Biden and Harris are also selling pins:
Biden campaign selling "I paid more income taxes than Donald Trump" stickers https://t.co/tJoxWfqqIB pic.twitter.com/jFwqRM50o7

— The Hill (@thehill) September 28, 2020
Even I got in on it by responding to a tweet asking, "What have you bought with $750?"
A new camera for my business https://t.co/Us7d76TUGT

— The Lunar Huntress (@TheAhaXperience) September 28, 2020
I paid more for asthma inhalers than Trump paid in taxes. https://t.co/X4SyposMJc

— Jodi (@jodotcom) September 28, 2020
However incensed we may be, we know those who are fans of the Donald will only double down and support him more for getting away with not paying his fair share of taxes which in my opinion is ridiculously hypocritical. Especially since his supporters are supposedly all about America first. I guess America should come first if you aren't a white male.
It really angered me to see how little he paid in taxes over the years even though I am not surprised. I made less than $40k one year and I OWED taxes. Are you kidding me? I want my money back. The fact that the seemingly uber rich and corporations get out of paying taxes while sucking up all of the government assistance is shameful. We won't even mention how the Republicans didn't want to extend the unemployment portion of the CaresAct for another six months for struggling Americans because they didn't want to "pay people to stay home." Are you kidding me? You mean the people who overpay in taxes every year?
Hopefully finding out about Trump's taxes will move some people to not vote for him but I doubt it. He can do nothing wrong in his supporters' eyes.
A billionaire paid $750 in taxes 😂😂😂 but I'm supposed to be mad at someone that is unemployed getting $600 a week during a pandemic

— McKevin. (@MK_____813) September 28, 2020
The first thing Trump did when he took office was take away property tax deductions for folks in blue states that didn't vote him. My taxes went up significantly as did most of my friends in NY & CA while he paid a measly $750 and gave the richest 1% a huge cut. @realDonaldTrump

— NoelCaslerComedy (@CaslerNoel) September 28, 2020
FUN FACT: President Abraham Lincoln paid 3 times more taxes in 1864 than trump did in 2016 and 2017.

— BrooklynDad_Defiant! (@mmpadellan) September 28, 2020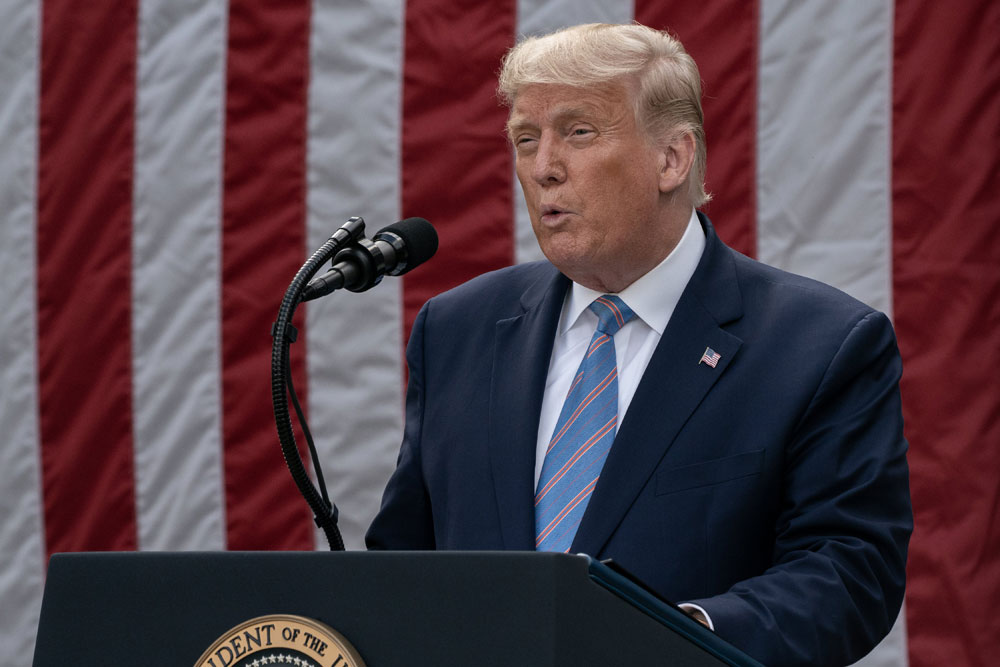 "Don't tell me he represents the working-class."

59-seconds of passion… pic.twitter.com/w8yGcQg7H6

— Rex Chapman🏇🏼 (@RexChapman) September 29, 2020
photos credit: Avalon.red