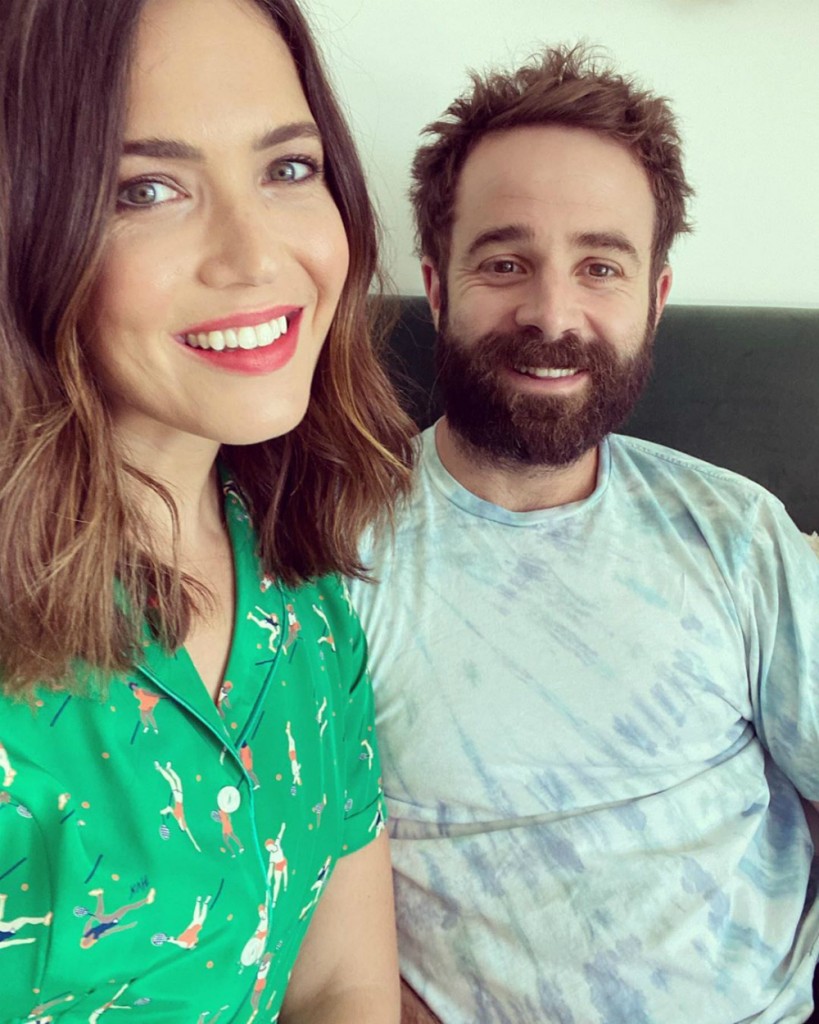 Mandy Moore and her husband, Taylor Goldsmith, just announced they were expecting their first baby. Congratulations to Mandy and Taylor! It's funny, I'm so used to Mandy being discussed as The Mom because of This Is Us, it took me a minute to realize this was her first kid. Unfortunately, Mandy recently posted to her Instagram stories that her first 15 weeks of pregnancy have been tough, specifically because of her food aversions.
Mandy Moore is opening up about some of the not-so-fun parts of her pregnancy.

Three days after the singer and This Is Us actress revealed that she and husband Taylor Goldsmith are expecting their first child together, she shared with fans on her Instagram Story that she'd experienced a "tough" first 15 weeks of her pregnancy, including various "food aversions."

First, Moore, 36, said coffee was one of her "major food aversions" — and while it made her sad, she was relieved to hear from others that they had experienced the same thing during pregnancy and called it a "small price to pay" to be expecting her son on the way.

"Coffee's not the only one. I don't know about you, but I had the worst food aversions. I still can't think about some things or look at them in the fridge," she continued. "I had a really tough, like, first 15 weeks, I'd say."

"And poor Taylor. I was like, 'Can you go outside and eat? I can't look at food, I can't smell food, I can't think about food,' " Moore recalled.
Food aversion, for anyone that doesn't know, is basically the opposite of pregnancy cravings. It's when the sight, smell or sometimes thought of a certain food item makes a pregnant woman sick to her stomach. In more extreme cases, like the scenario Mandy described, the woman can't be anywhere near the food item, which leads to other family members sneaking around just to eat their lunch. They are, like most pregnancy issues, a result of extra hormones. I don't remember having any food aversions, I definitely didn't have an issue with coffee, which is a common aversion with pregnant women. But I didn't really have cravings either. The only craving I developed was for flavored sparkling water. I do remember everything being amplified so much during pregnancy, so I'll bet food aversions are miserable. My understanding is that one of the biggest issues is discovering them because you're just waddling along, minding your own business when all of a sudden, the sight of someone eating a sandwich makes you want to hurl. I had one friend who walked into the room and smacked a hot dog out of her husband's hand to all of our surprise. She had no idea it was an issue until she caught a whiff of it and then could not be around it a second longer. Remembering the look on her husband's face still makes me giggle.
Other than the food issues, Mandy seems healthy and incredibly happy. I'm thrilled, a solid and happy home life has been long in coming for Mandy. Taylor and Mandy let us know in the announcement they are expecting a boy. If she's just over 15 weeks, then the baby should be here end of February-ish. The fact that she's just finished her first trimester might also give her a break from her food aversions. I hope so, nobody should have to live without coffee.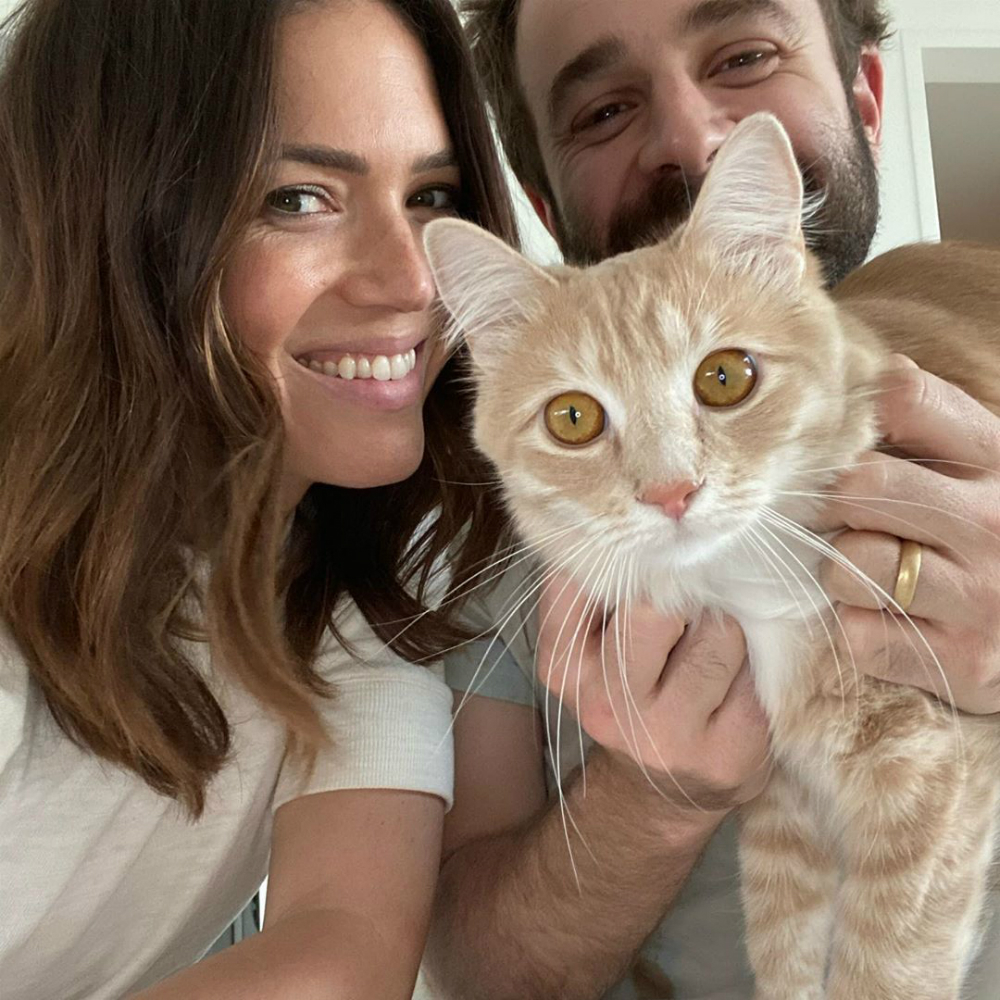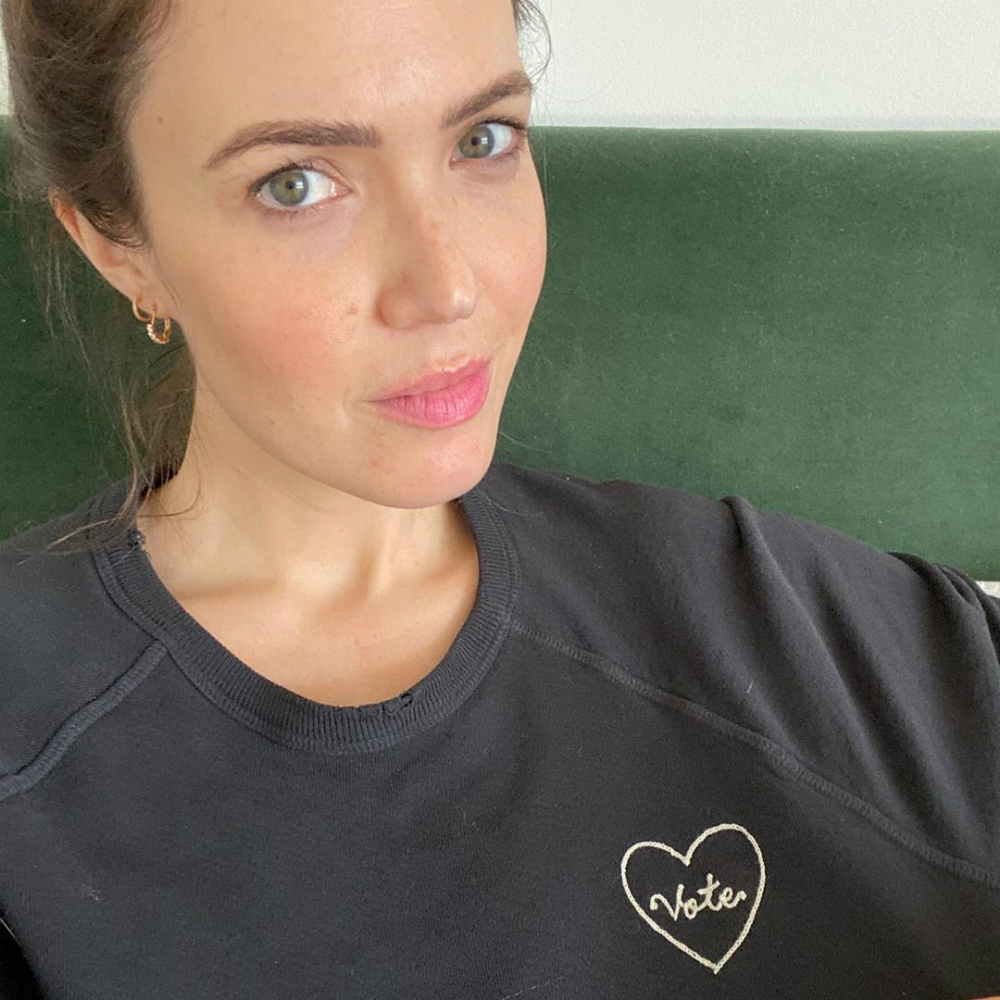 Photo credit: Instagram and WENN/Avalon