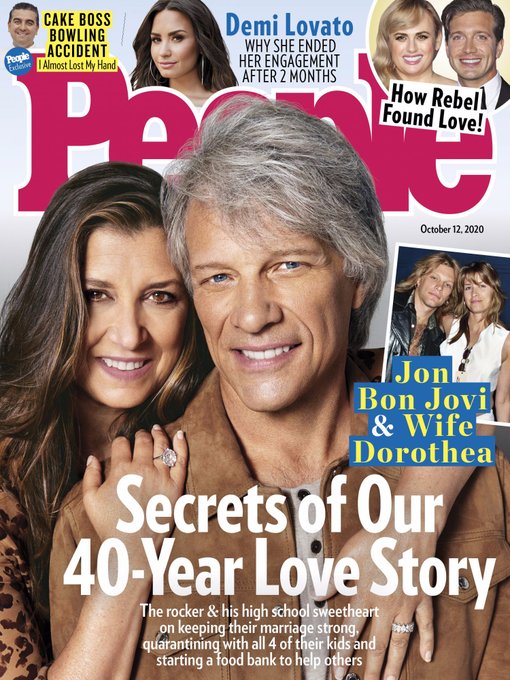 I'll say up front that I accept there will be a certain percentage of "but he's done nothing but cheat on her" comments on this post. That may be true, but I don't know any of those stories. I do know that Dorothea and John Bongiovi, AKA Jon Bon Jovi, met in high school and have been together going on 40 years. The couple have been married for 31 years, raised four kids, kept up his successful rock career and opened JBJ Soul Kitchen, a sustainable food pantry feeding economically challenged folks while supporting local farmers. That all counts for something. They're People's cover story this week, in part because Bon Jovi's new album 2020 is being released on Friday. Like the rest of us, People wanted to know what their secret was for a lasting union. According to them, they last because they really dig each other.
Jon Bon Jovi and wife Dorothea Bongiovi give love a good name.

In this week's cover story, the rock star and his high school sweetheart — who still finish each other's sentences — opened up to PEOPLE exclusively about their 40-year bond, keeping their 31-year marriage strong and raising their four children.
Their secret?

″Mutual respect,″ says Jon, whose new Bon Jovi album, 2020, drops Friday, Oct. 2. ″Having grown up together and grown together. And we really like each other. We want to hang out.″

Adds Dorothea: ″I always said I was good at spotting potential too. I have a gift."

″We work hard at it, but we enjoy each other and we never fell for the trappings of what celebrity can do,″ says the ″Livin' on a Prayer″ rocker. ″We've witnessed that happen over the years to people that were close to us and people that we knew from afar. It's just what I do, it's not who I am. I write songs. I happen to be very good at performing them. That's it."

″It's a partnership,″ Dorothea adds of their work with the Soul Foundation, which they launched in 2006. ″When we see injustice or people suffering, you want to help. We're very blessed, and we have the ability to do that.″
I think that in the case of Jon and Dorothea they have grown up together, but that is not essential for a partnership, it just is their reality. Many of us met our others long after high school. What, in my opinion, really helps any relationship is the, "we really like each other. We want to hang out," part. I'm not trying to trivialize any relationship, but this does seem to be the common thread in all the lasting relationships I know. My folks celebrated their 59th anniversary yesterday. They've been retired for a while now and all they do is hang out. They have separate interests they pursue but they start and end every day together, mostly discussing anything on their mind. And, they are still working on their relationship too, like Jon said. Relationships do take work. Sometimes it's hard work and sometimes it's just maintenance. Jon and Dorothea certainly have privileges that most of us don't, but they've also had hardships, like when their daughter overdosed. Couples need to rally together during those hard times because no amount of money or fame are going to shield you from that kind of heartache. Whatever their story is, I think Jon and Dorothea are on the same page.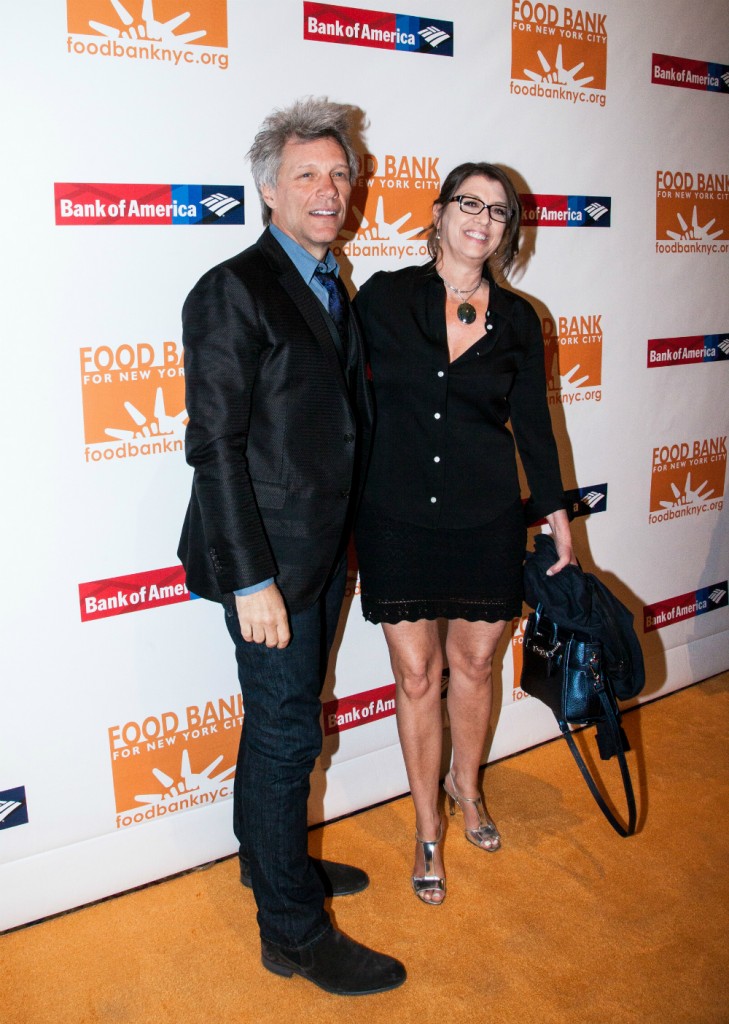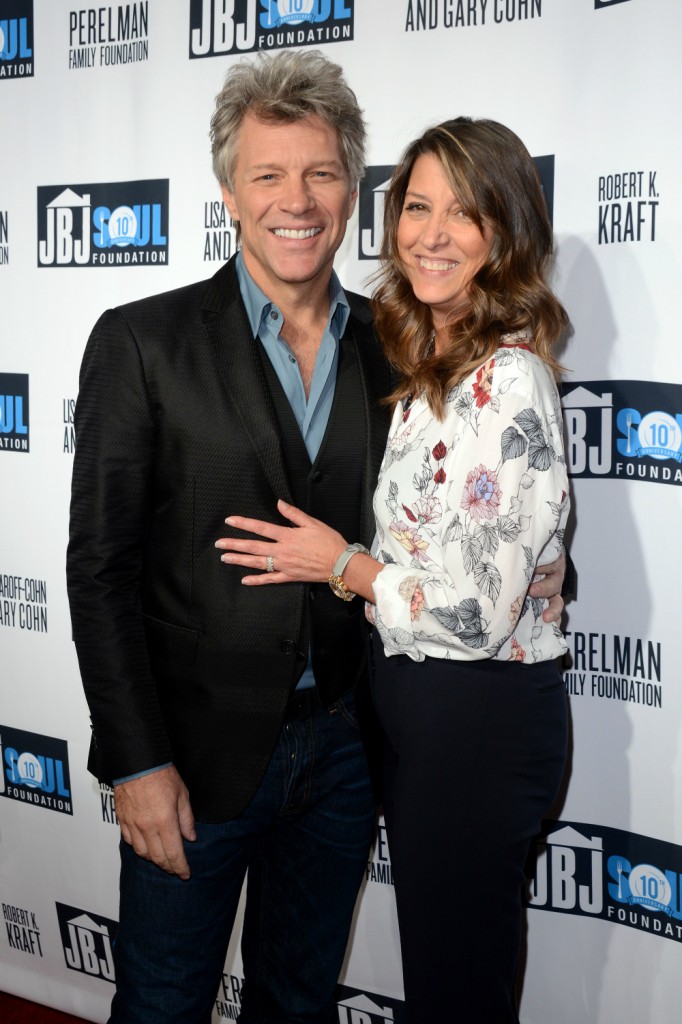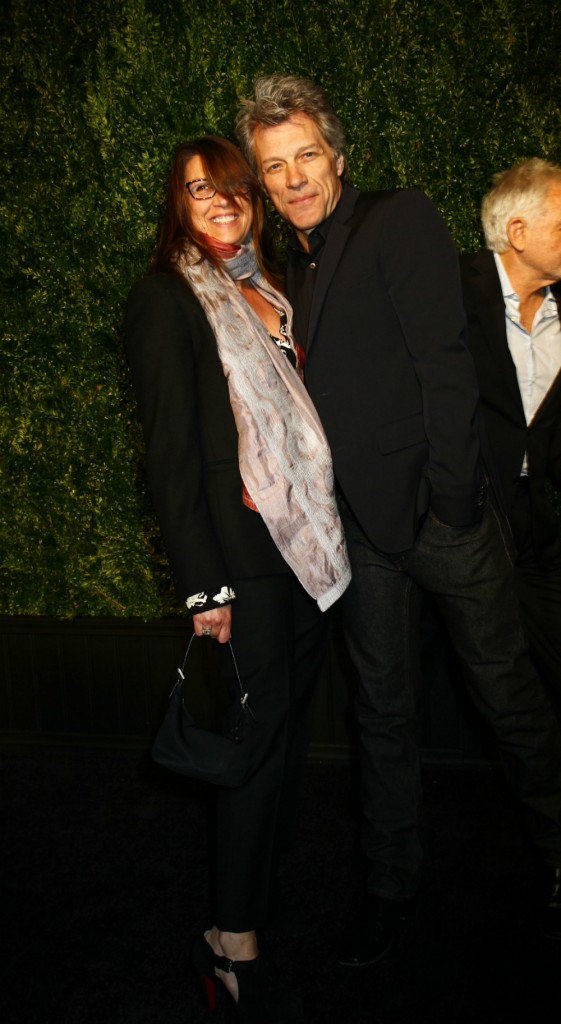 Photo credit: Twitter and WENN/Avalon