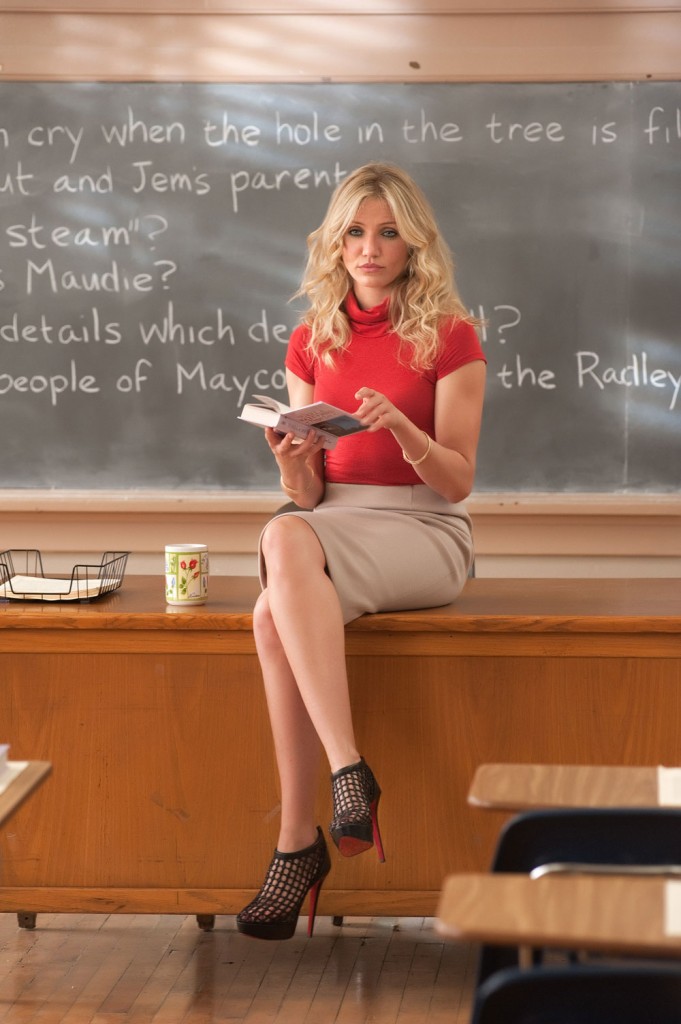 Considering that Cameron Diaz publicly stepped away from acting, it's surprising to read that she has a #1 movie right now. What's even more surprising is that that movie is her 2011 hit, Bad Teacher. Not that Bad Teacher isn't an enjoyable film, but, well, it's a nine-year-old, raunchy comedy about an unqualified wannabe trophy girlfriend who takes a teaching job to buy herself breast implants to land her rich boyfriend. And yet, according to Netflix, that's what we're watching – number #3 overall and the highest ranked movie on the their Top 10 list.
Cameron Diaz is the queen of Netflix right now.

The beloved actress, 48, currently has the most-watched movie on the streaming platform, but don't fret — you didn't miss a new release from the semi-retired actress. Instead, it's her 2011 Bad Teacher that's topping the charts in a major throwback moment.

The raunchy comedy stars Diaz as a truly terrible middle school substitute teacher who's only saving up money for breast implants before she falls in love with Jason Segel, who plays the gym teacher. The movie also stars Diaz's ex-boyfriend Justin Timberlake as a wealthy teacher Diaz's character originally tries to win over.

Bad Teacher also stars a slew of comedic actors, including Molly Shannon, Eric Stonestreet, John Michael Higgins, Phyllis Smith and even a young Kaitlyn Dever.

The movie crossed the $100 million mark at the domestic box office and brought it $216.2 million total worldwide. It was one of the last movies Diaz filmed before stepping back from acting after 2014's Annie.
I'd forgotten Timberlake was in that with her. I actually forgot almost everything about the film until I read this article. But yeah, why not? Completely implausible premise aside – and by that I am referring to the idea that a teacher makes enough money to pay their food bill, let alone elective surgery – it's a fun movie that made me laugh. Oya discussed how people are rewatching movies and tv shows during the pandemic because of the sense of comfort we derive from knowing the outcome. If you can add some cathartic bad behavior scenes to it, all the better. Plus, for those of home schooling, I identify a lot more with Cameron's character in this film than any of the Pinterest blogs I'm reading on how to make learning fun and engaging. I've been looking for content since whatever I last watched ended – I can't even remember what it was. I'm watching Hart of Dixie now, which I have to admit has nothing to do with the main character, who is a terrible person (the character, not Rachel Bilson), and everything to do with Wilson Bethel's bare chest. My husband has just discovered Brooklyn 99 and I could not be more thrilled to rewatch that with him. But once those are done, I'll be back on the hunt. The rest of Netflix's Top Ten List as of yesterday was:
1. American Murder, the Family Next Door
2. Ratched
3. Bad Teacher
4. Enola Holmes
5. The Good Place
6. Reel Steel
7. Welcome to Sudden Death
8. CoComelon
9. Jurassic World: Camp Crustaceous
10. Wentworth
[From Netflix]
Of those listed, Bad Teacher and The Good Place are the the only ones I'd watch. I've never seen Welcome to Sudden Death but violent action films rarely are my thing. I've not read good reviews on Ratched. I might watch the American Murder, but real crime depresses me so much. CoComelon and the Jusrassic World cartoons are probably a little young for my teens. I tried Wentworth and couldn't get my teeth into it and I very much disliked both Enola Holmes and Reel Steel. So there you have it, Bad Teacher is my number one movie choice too!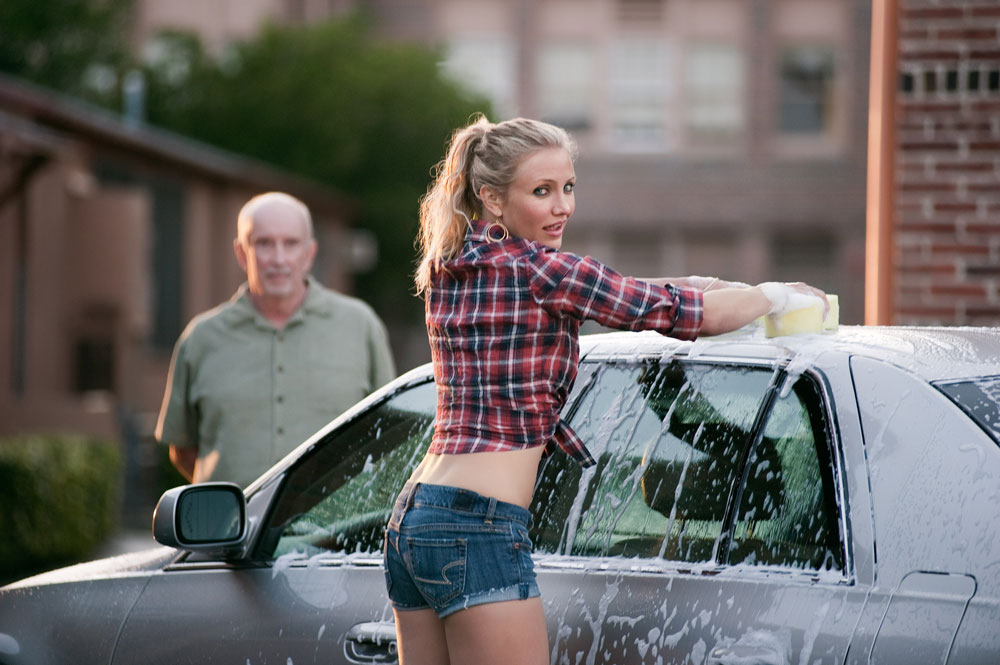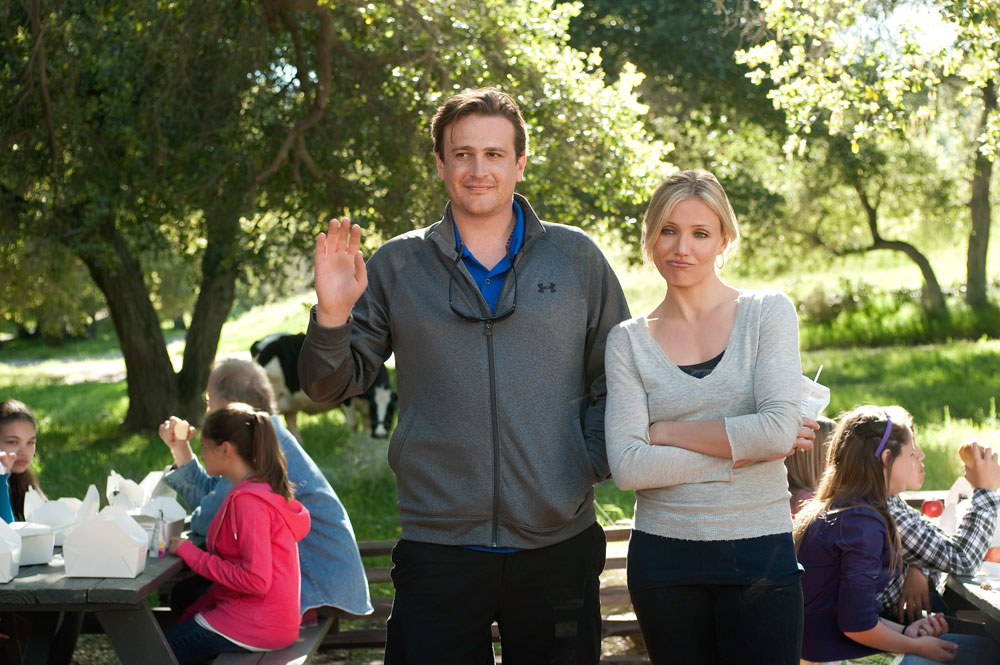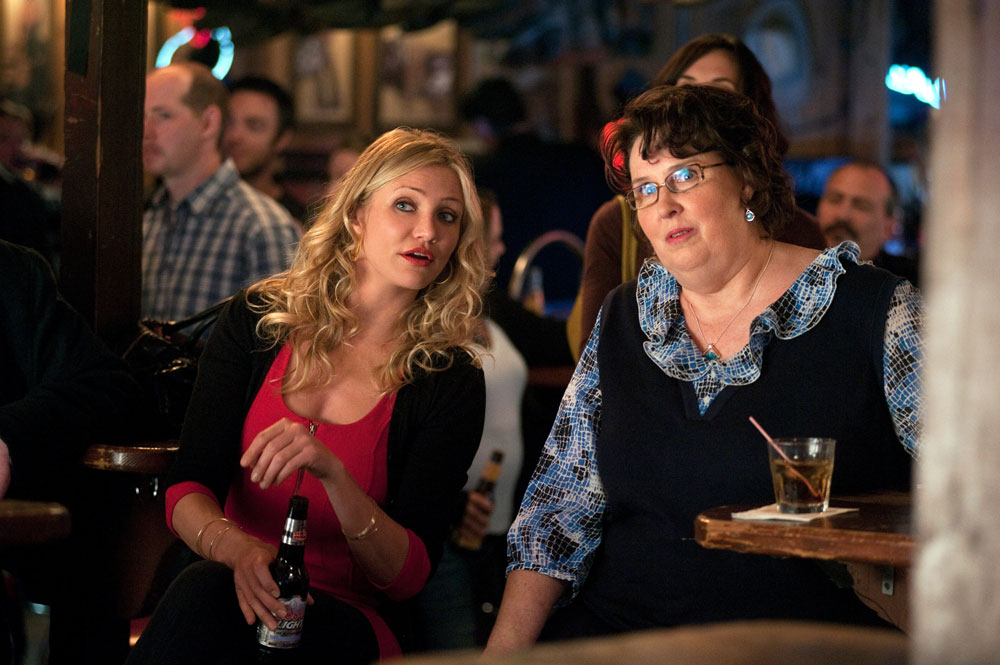 Photo credit: Netflix