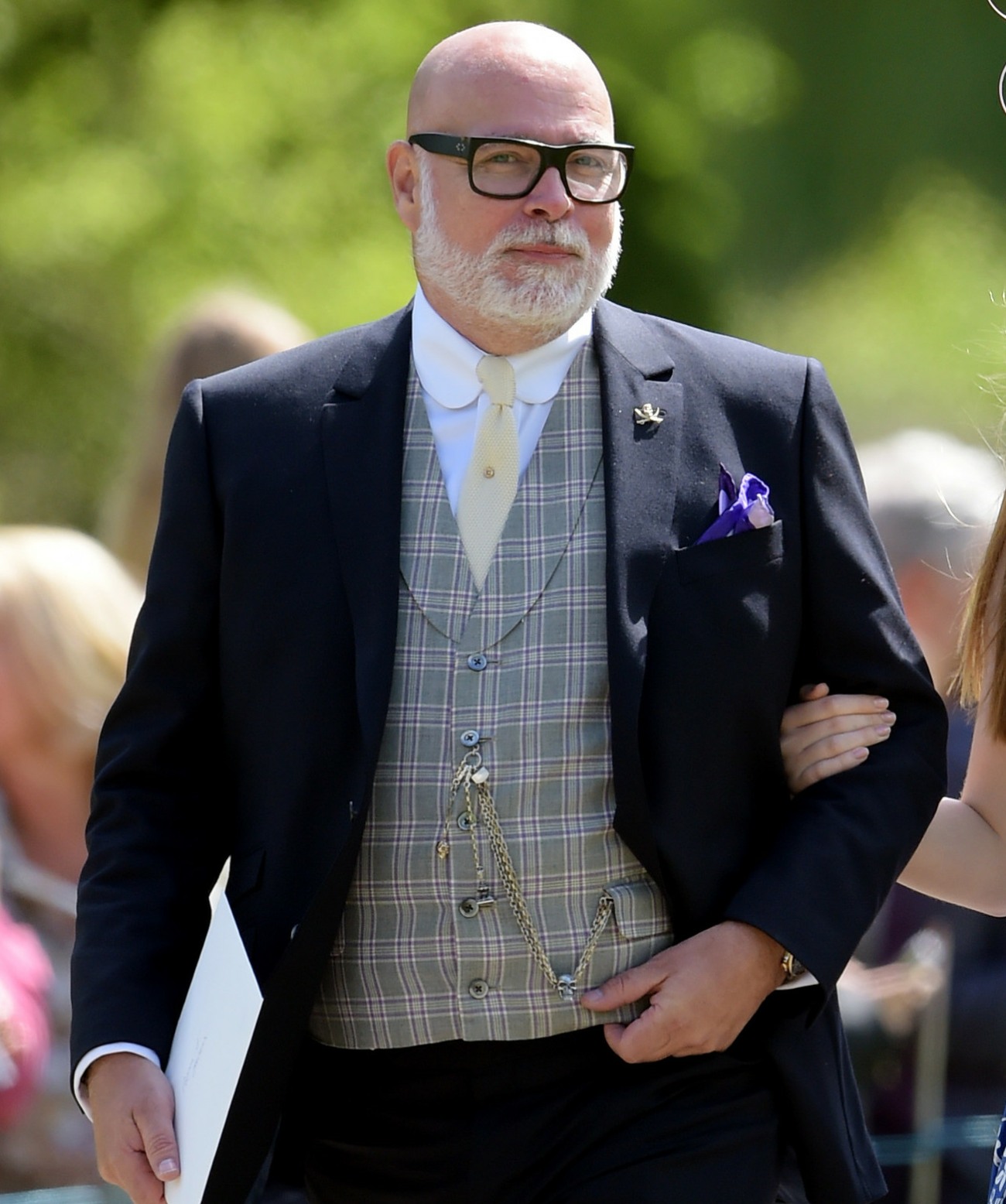 I've long believed that the Middleton family's wealth and access was a house of cards largely financed by Carole's brother Gary Goldsmith. While Carole and Mike Middleton flogged confetti and balloons with Party Pieces, Gary was worth hundreds of millions of dollars. I always believed that he largely financed the Middletons' necessary status upgrades for Kate's courtship with Prince William. He seemed proud of his nieces, but he was always indiscreet. Before William and Kate got engaged, he was interviewed as part of a News of the World sting, where he spoke from his "Casa de Bang Bang" about Kate and William's relationship and (jmo) he made William sound crude and gross. He clammed up briefly and then was invited to W&K's wedding, and Pippa's wedding too, despite the fact that every few years he does give a messy interview about his royal relations. He was always seen as "the dodgy uncle" but he had way more self-control than, say, Thomas Markle.
The last time Goldsmith made news was in 2017, when he was arrested for drunkenly shoving his wife during a fight they were having about drugs. Ugh. So… Gary Goldsmith thought right now would be a good moment to chime in about the Duke and Duchess of Sussex:
The Duchess of Cambridge's uncle has criticised the Duke and Duchess of Sussex for interfering in British politics from the other side of the Atlantic. Gary Goldsmith, who is the brother of Kate's mother Carole Middleton, branded Harry and Meghan 'muppets craving attention'.

And he pleaded with them to 'shut the F up' and let Britons get on with 'saving lives' and the 'economy'. In a post on LinkedIn, he wrote: 'With so much stuff going on in the world still these two muppets are craving attention! Please shut the F up and bring up your child. Stop talking and being so demanding!! Harry, you have lost our love and respect. Meghan you are a wrong'n. Now hush please we are kinda busy saving lives and the economy.'

Gary, 55, who is currently self-isolating after holidaying in Ibiza, spoke out after the Duchess lost her latest High Court battle with the Mail on Sunday. The final straw was when Goldsmith read an article on Mail online in which Harry and Meghan demanded an end to 'structural racism' in Britain.
I honestly doubt that the Middletons even want this headline out there. Even if it's negative about the Sussexes, even if it's how they feel, they don't want it out there. Partly because it's dodgy uncle Gary, the shadowy figure who knows too much and drunkenly commits acts of spousal abuse. The man could spill a lot of tea about what the Middletons are actually like and where their money comes from. But mostly, this made me think about how that entire family is obsessed with Harry and Meghan. H&M are merely existing, doing their work over Zoom, talking about structural racism and minding their own business. And Kate's uncle just revealed what a lot of us suspected: the Middletons are keeping major tabs on everything Meghan says and does and they have a lot of OPINIONS about it.
Also: imagine being like "structural racism should be dismantled to provide equality to marginalized communities" and the drunken wife-beating uncle to the Future Future Queen is like "Stop being so demanding, you attention-craving Muppets!" Wow.
Photos courtesy of Avalon Red, Getty.