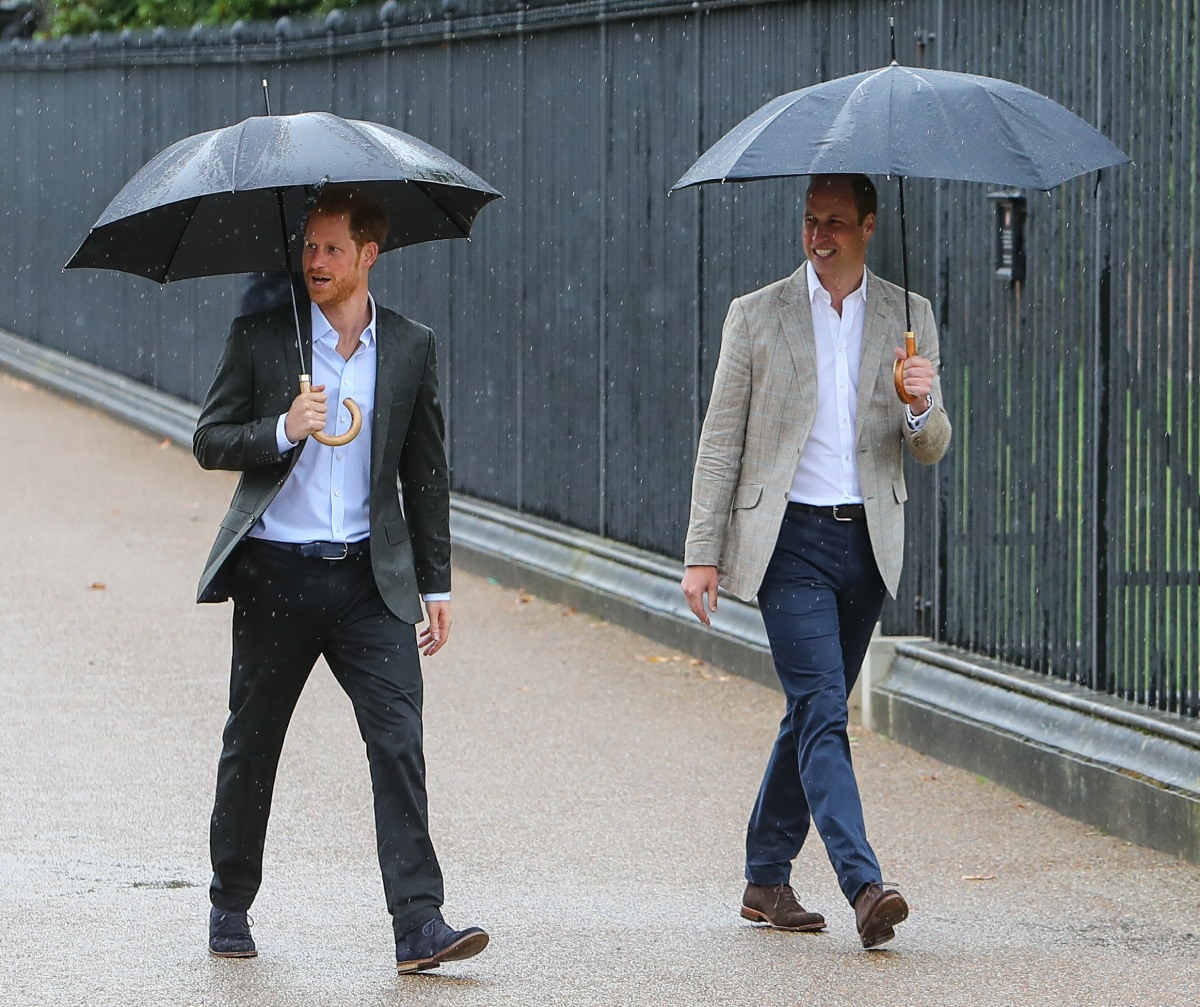 We're still doing highlights from Robert Lacey's new book, Battle of Brothers: William and Harry – The Inside Story of a Family in Tumult. I'll admit it, this book caught me off-guard – I wasn't expecting what amounts to a Windsor-sanctioned "response" to Finding Freedom so suddenly. Even though Lacey insisted that Buckingham Palace wanted nothing to do with it, it's clear that all of the Queen's men and all of the Future Future King's men ran to Lacey to spill the unhinged royal tea. In this episode, we learn about what happened in December 2019 and January 2020, including the Sussexit negotiations and how strained they were.
The Sussexes skipped Royal Christmas: As the Christmas holidays approached Harry and Meghan snubbed the Queen for a second time. They had not gone to stay at Balmoral with her in the summer, and they decided that they couldn't join her at Sandringham for the New Year break either. That seemed to suit Charles and William just fine — and the same went for the Queen.

Harry informed his father of the Sussexit around the holidays: Harry emailed his father to say that he was looking forward to discussing the practicalities in detail when he and Meghan flew back to London early in the new year. Finally, it seemed, the Sussexes did have some plans for which they were willing to seek the permission of Her Majesty. When he had spoken to his father and grandmother on the phone over Christmas 2019, the Prince of Wales and the Queen had both seemed open to the prospect of talking further. Harry should come up to Sandringham when he and Meghan got home early in the new year, they agreed. But when the Prince phoned their offices from Vancouver to get a date in the diary, it seemed that he was not so welcome. Her Majesty would not be available for another month, he was told by her staff. How about 29 January?

Dropping the Sussexit news & website on January 9th. The media shock at this was nothing to the dismay and anger felt inside the palaces — to whom Harry had given just ten minutes' notice of the news. Prince Charles was only just getting himself organised after returning from an official trip to the Middle East — and out at Sandringham both the Queen and Prince Philip were said to be 'devastated'. Once again their grandson had acted unilaterally… Still, Harry had finally got his family to respond. Next day he kissed Meghan goodbye then settled down for a conference call with William, Charles and the Queen, who had all suddenly found time in their diaries to talk.

William disassociated: The Queen concluded that the four of them — Harry, William, Charles and herself — should sit down with their respective private secretaries at Sandringham the following Monday to hash things out, though William confided to a friend that he would much rather leave all the haggling to the staff. 'I put my arm around my brother all our lives,' he said, 'and I can't do it any more. We're separate entities.' The inference of this apparently kindly remark was that William could not deal with his brother as a separate entity — or did not choose to. The new Meghan-fired Harry clearly flummoxed him. William's 'arm around my brother' — his lifelong care for Harry — had always seemed to have been based on some element of control, and that had now surely vanished.

William was incandescent with rage: William maintained his distance for the Sandringham summit. The Queen had suggested the family should gather for lunch before their big pow-wow in the library that afternoon, but he refused his grandmother's invitation. He would obviously turn up at 2pm for the meeting, he said, but he only wanted to talk business. The Prince himself has not confirmed his friends' speculation that he was so furious with his younger brother that he would not be able to endure the hypocrisy of smiling at him over lunch.

The negotiations: 'It was like dealing with a hard-nosed Hollywood lawyer,' says a senior palace source familiar with the negotiations. 'The Sussexes wanted guarantees on every single point as if it were a contractual negotiation. They totally misplayed the negotiations, but then so did the palace.'

Charles let his private secretary Clive Alderton do a lot: Charles felt sympathetic to his younger son and gave Alderton the brief of trying to bring the two sides together. But over the years Harry had come to distrust the man who organised so much of his father's life — and hence aspects of his own life, too.

The palace was desperate to look like they were punishing H&M: The fact that the Sussexes themselves had volunteered to forgo all access to the Sovereign Grant and public funds as their own proposed price for freedom — along with paying off the costs of Frogmore Cottage's renovation — was presented as a punishment: 'They will no longer receive public funds for royal duties.'
In the middle of this book excerpt, Lacey brings up Meghan's Suits character Rachel Zane, as if Meghan and Rachel are the same person and Rachel was "the key negotiator and spiritual head of the whole team." This is asinine. These people – Lacey, the old-man courtiers – are so out of touch, it's genuinely infuriating. The palace was obviously quite taken aback with the fact that Harry came prepared and he intimately knew how double-dealing and untrustworthy all of them were, which is why he demanded everything in writing. That's what was being billed as "the spiritual head of Rachel Zane." HE knew if he didn't get it in writing, they would lie and screw him over. The fact that the palaces are still sputtering about the "one year review" just shows you that Harry was right to get everything formalized.
And omg, William comes across so nasty here. He was absolutely pissing mad that his brother wasn't going to stick around and be abused anymore. That he couldn't control Harry. That's all it was about for William: control. And rage.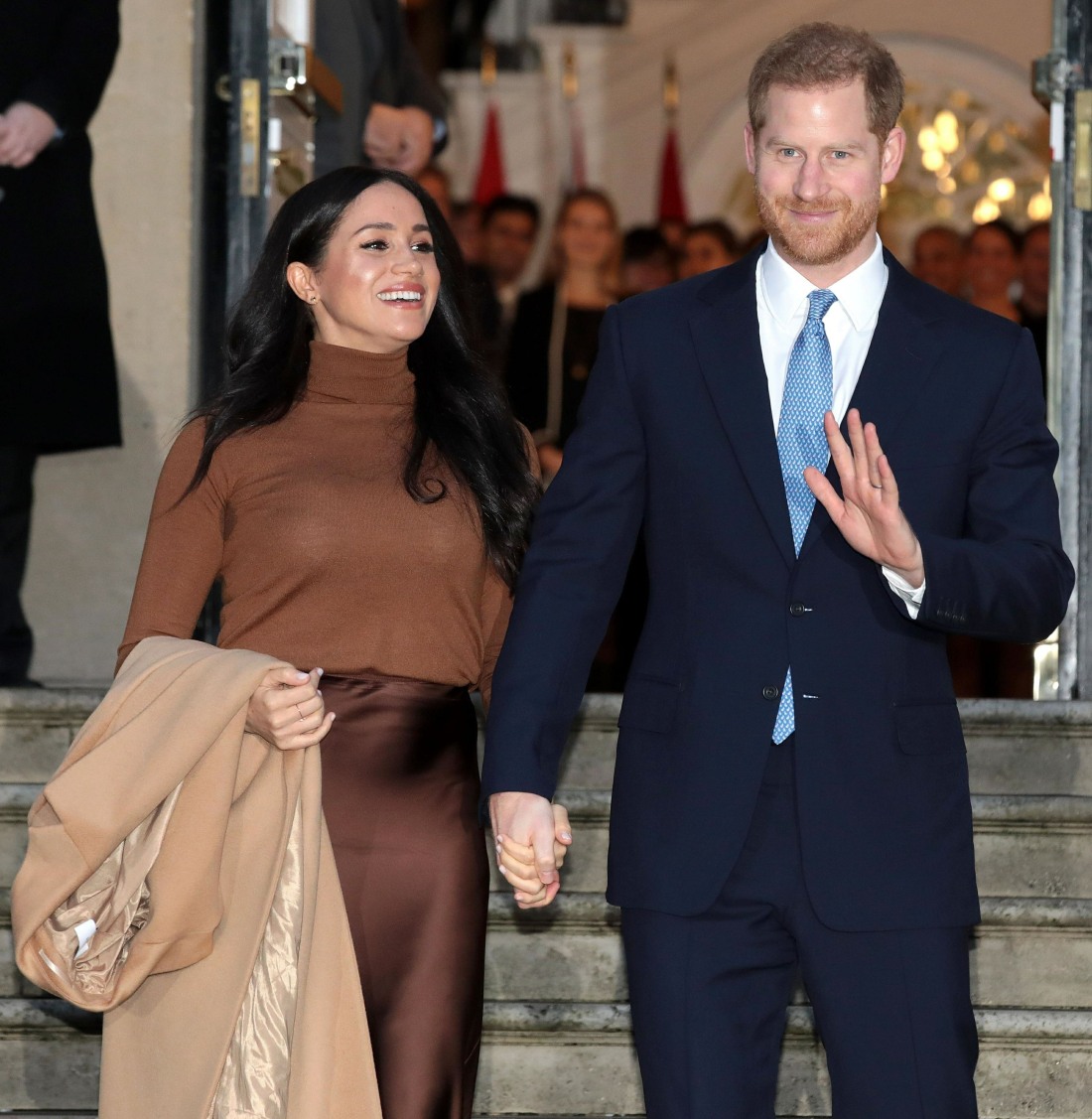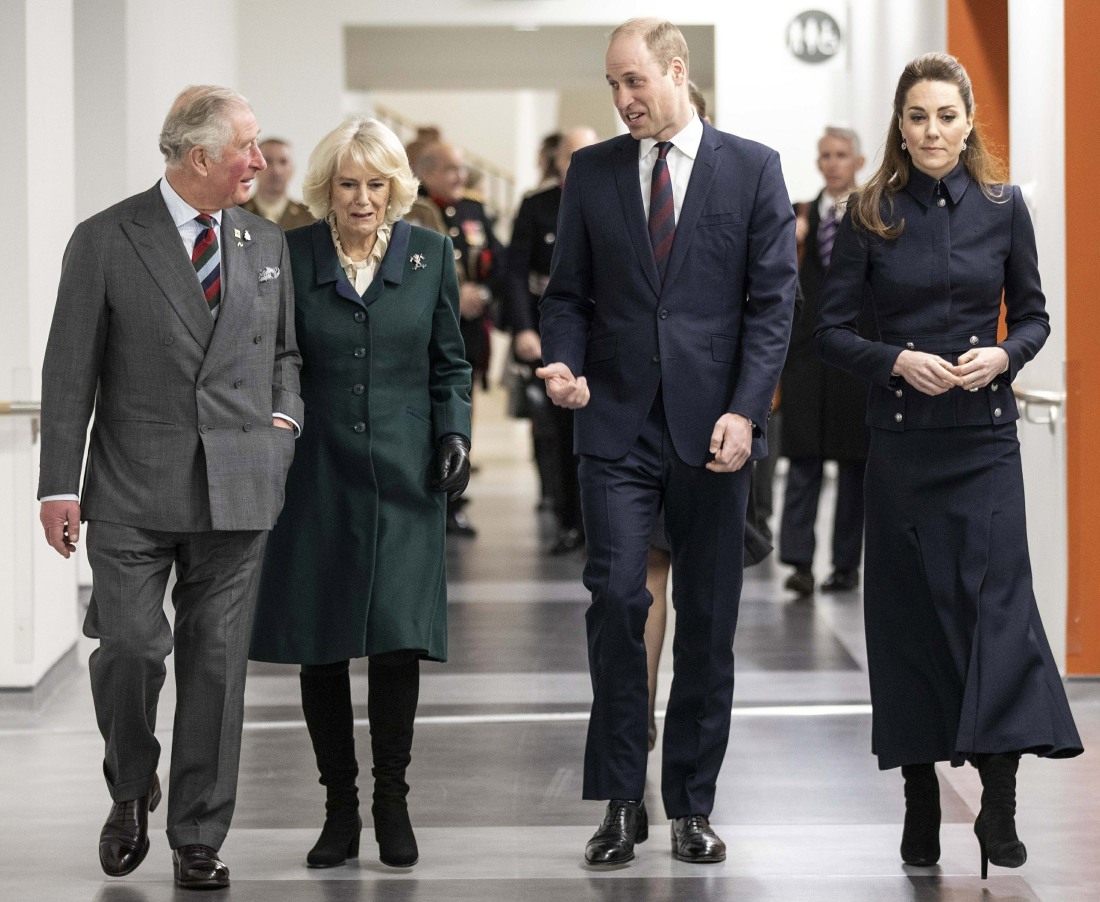 Photos courtesy of WENN, Avalon Red and Backgrid.