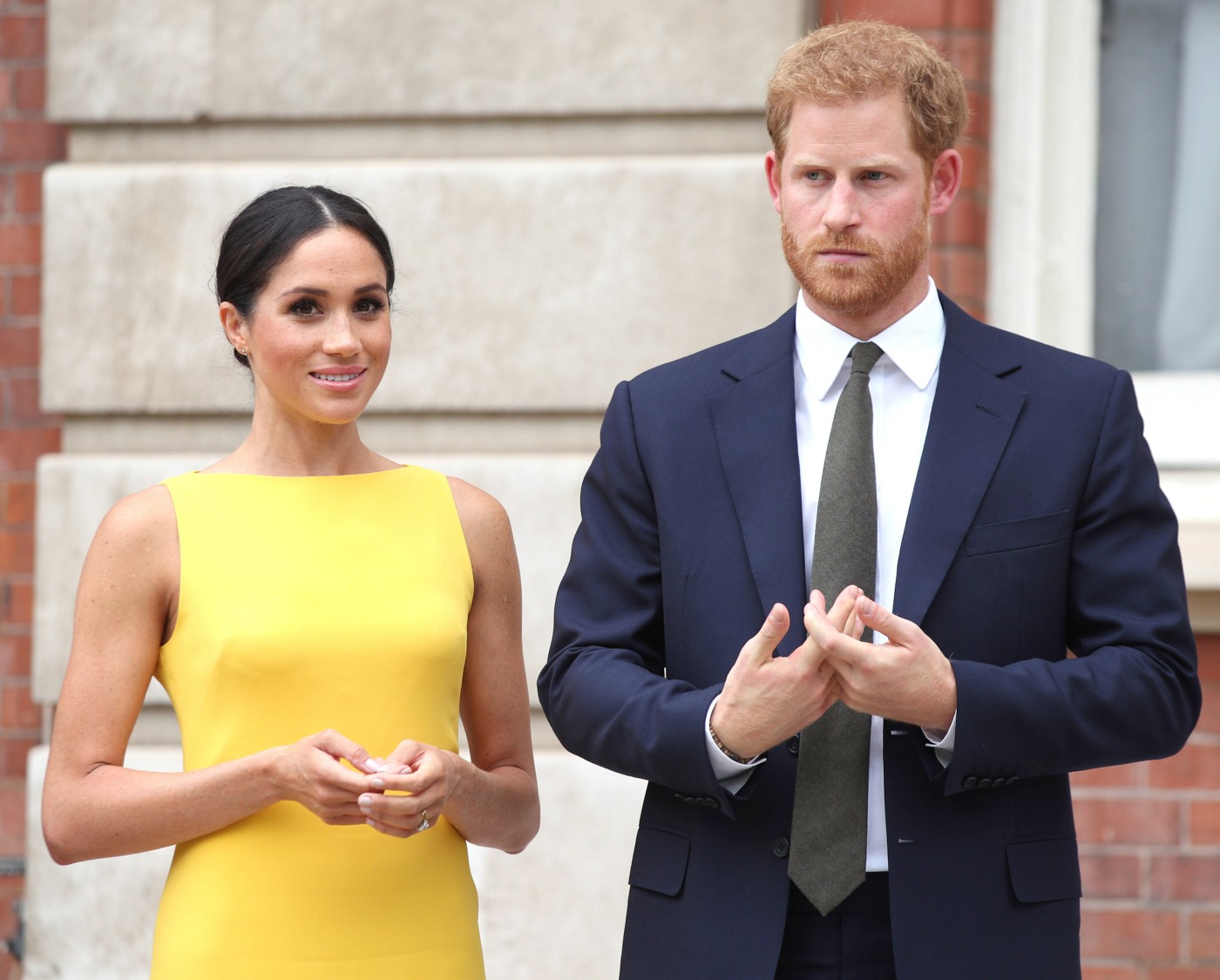 More excerpts from Robert Lacey's Battle of Brothers: William and Harry – The Inside Story of a Family in Tumult, which is looking like a very insidery look at an out-of-touch Queen, her stuffy, uncreative henchmen and a sadistic, wrathful future-future king. This story is one of the few excerpts which is NOT about Prince William getting pissed off at Harry and Meghan for refusing to be under his complete control. This story is about how the Queen and Buckingham Palace completely misjudged and mishandled the Sussex situation. It's mostly about how, several years back, the Prince of Wales and Duke of York briefly joined forces to oust Sir Christopher Geidt, the Queen's long-time private secretary and de facto COO of the Firm.
Geidt was not beloved, but he was smart and creative and he kept the Firm on a tight leash. He was replaced by Sir Edward Young, a dull traditionalist who became a pawn in many royal comings and goings. Young is being partially blamed for the Sussexit because he truly had no idea how to handle and manage Meghan and Harry's popularity, so he just did what all of those stuffy, terrible old men do: sat back and watched as the palaces and media joined together to destroy the Firm's brightest new asset.
The Queen fired Geidt on Charles & Andrew's instructions: At that age, commented one courtier, 'you don't want the hassle of having a big fight, do you? Isn't it better that everything calms down?… It was one of the most shameful and, frankly, shabby decisions that the Queen has made in her entire reign,' says one extremely senior and distinguished court correspondent. 'All Geidt wanted was to have everyone singing from the same hymn sheet, but that is not Charles's agenda any more.'

How Geidt would have handled Meghan: 'Geidt would have put on his thinking cap,' says one veteran royal analyst. 'He would have reflected on the big picture — what it meant to the monarchy and Britain as a whole. He would have talked to the couple to ask them what they wanted to do, then come up with some defined strategy. He would have looked at our multi-racial country and got them committed to some exciting new initiative — Meghan as a newcomer and Harry as a wavering team-member — so they felt pledged to the way ahead and could see how its success required them to stick at the job.'

But Sir Edward Young lost Meghan's respect quickly: 'As things started to go wrong,' says someone who watched the new Duchess's relationship deteriorate with the private secretary, 'Meghan came to perceive Young as the inflexible, bureaucratic figure who summed up what was at fault with the palace mentality, and the feeling was mutual. 'Young really came to dislike Meghan's style.'

The Queen brought Geidt back into the fold: Early in 2019, just 18 months after his hustled departure, it was announced that Elizabeth II had invited her former private secretary to return to her side as her Permanent Lord-in-Waiting. It also gave Geidt a special position in connection with Meghan, whom Elizabeth II had recently invited to team up with Harry as vice-president of the Queen's Commonwealth Trust. The Queen had already made Harry the president, with Geidt the chairman of trustees — the trust existing to champion 'young leaders around the world who are driving positive social change'. The idea was for Meghan to do special work 'supporting women and girls'. This was all part of a new strategy to integrate the young Duchess more fully into royal life — 'Lord Geidt will be Her Majesty's eyes and ears,' explained a courtier.

Geidt's big idea was to send Harry & Meghan to Africa: Geidt and the Queen sat down to frame a plan with Sir David Manning, a respected and well liked former diplomat — ambassador to the United States from 2003-7 and since 2009 a part-time adviser to the joint household of William and Harry. The big idea was to get Harry and Meghan out of the country for a decent spell. It would give everyone a breather. And by handing the recently ennobled Duke and Duchess a semi-regal role visiting and being honoured ceremonially around the Commonwealth, the plan also surely offered the best route yet devised to give a British 'spare' self-sufficient status that truly matched, but did not threaten, that of the heir. Modern South Africa, with its black-majority rule, could be just the spot — and the couple themselves seemed interested by the notion. Who knows what a different turn events might have taken had Geidt rather than Sir Edward Young been involved in the negotiations at Sandringham earlier this year?

So why didn't it happen? 'The tragedy,' says a palace insider, 'was that the Queen's broader objective was actually to bring everyone back together, not to split them apart. There were obviously points of principle to defend, but Edward got stuck in the detail. He could not see the bigger picture. 'This sort of family negotiation requires trust, along with the accepting of uncertainties and ambiguities.
"…A semi-regal role visiting and being honoured ceremonially around the Commonwealth, the plan also surely offered the best route yet devised to give a British 'spare' self-sufficient status that truly matched, but did not threaten, that of the heir." Yeah. In March/April 2019, when Meghan was in her last trimester, various British papers (mostly the Times) began this drumbeat of "get the Sussexes out of the country" and "send them to Africa." It was said that William, not Geidt, was the driving force behind the move, that he was suddenly very keen to take on an active role… in exiling his brother and sister-in-law. I think that's what Lacey is talking around – perhaps Geidt and the Queen honestly believed they were fashioning a great position for H&M, but to H&M, it felt like William and the courtiers were trying to force them into exile out of jealousy. And honestly, were they wrong?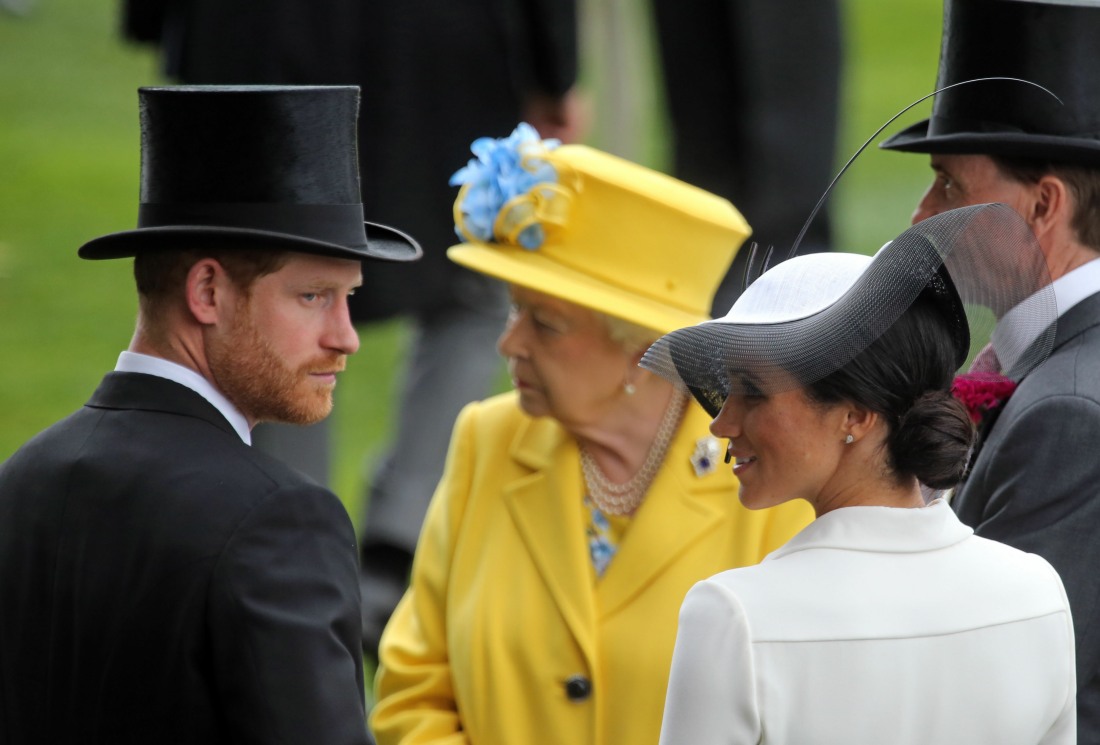 Photos courtesy of Avalon Red, Backgrid, WENN.