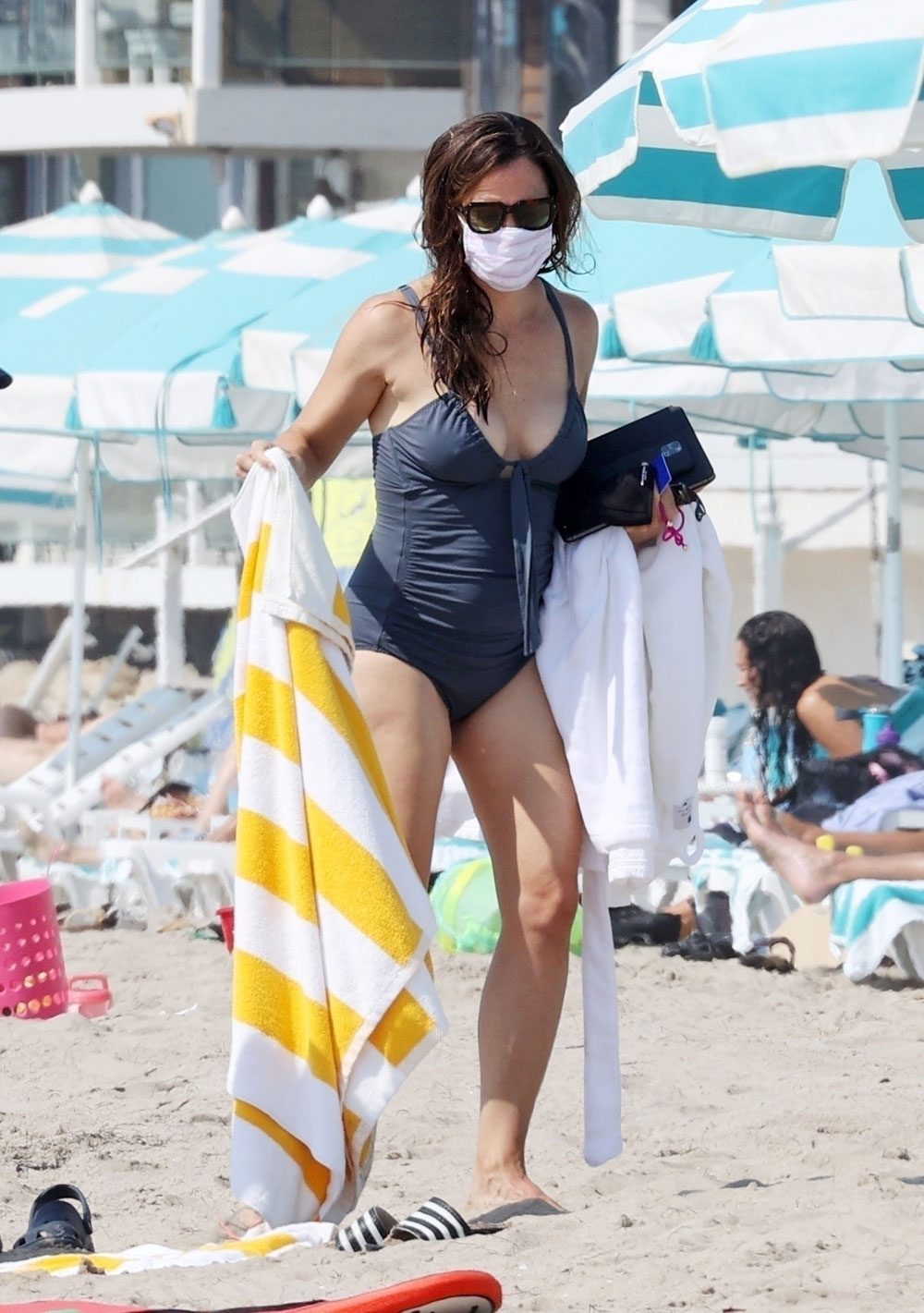 If you listen to our podcast, you'll know that Kaiser and I have no patience for people who don't wear masks, even outside when they're around people. You may also know that this week we talked about a certain future queen who doesn't wear a mask when meeting new people. Yes it's not required in her country and she's outside, but we're in a pandemic. We just saw a bunch of Republicans get covid after hanging out laughing in each other's faces about how they're going to take everyone's rights away. It's so funny to them that they planning to replace RBG a minute after she passed away, against her dying wishes.
So that's why I'm running these photos of Jennifer Garner on the beach in Malibu on Saturday with her kids. She's in a one piece, wearing a mask part of the time. That's what decent human beings should do, wear a mask when we're likely to encounter people, even outside. I'm not exactly saying that's what the Republicans should have done at Amy Coney Barret's nomination. I don't want them to spread it to other people, and you know they already have, but I'm not broken up about the fact that so many of them are getting sick when all they've done is try to make other people sick and miserable. They've put us all at risk and have caused countless deaths by reopening places and by downplaying mask-wearing. They've hoarded all the resources to themselves and for their rich cronies while trying to deny and take away the very meager social safety net offered by the government. They got sick, in the middle of a pandemic, while working to take healthcare away.
So there you go, I just used some photos of Jennifer Garner on the beach to rant about the Republicans spreading covid. I also like Garner a little more now for setting a good example. These photos seem somewhat set up, since several outlets have them, but I'm ok with that. We've seen Ana de Armas hanging out with friends and with real estate agents without wearing a mask, I'm just saying. We know Garner is practical and thoughtful and we also know she's a good Democrat who campaigned for Hillary. I bet her reaction to the Amy Coney Barrett nomination being a superspreader event was quite similar to ours.
Also last week she did this. I'm so sorry to everyone in California affected by the devastating wildfires.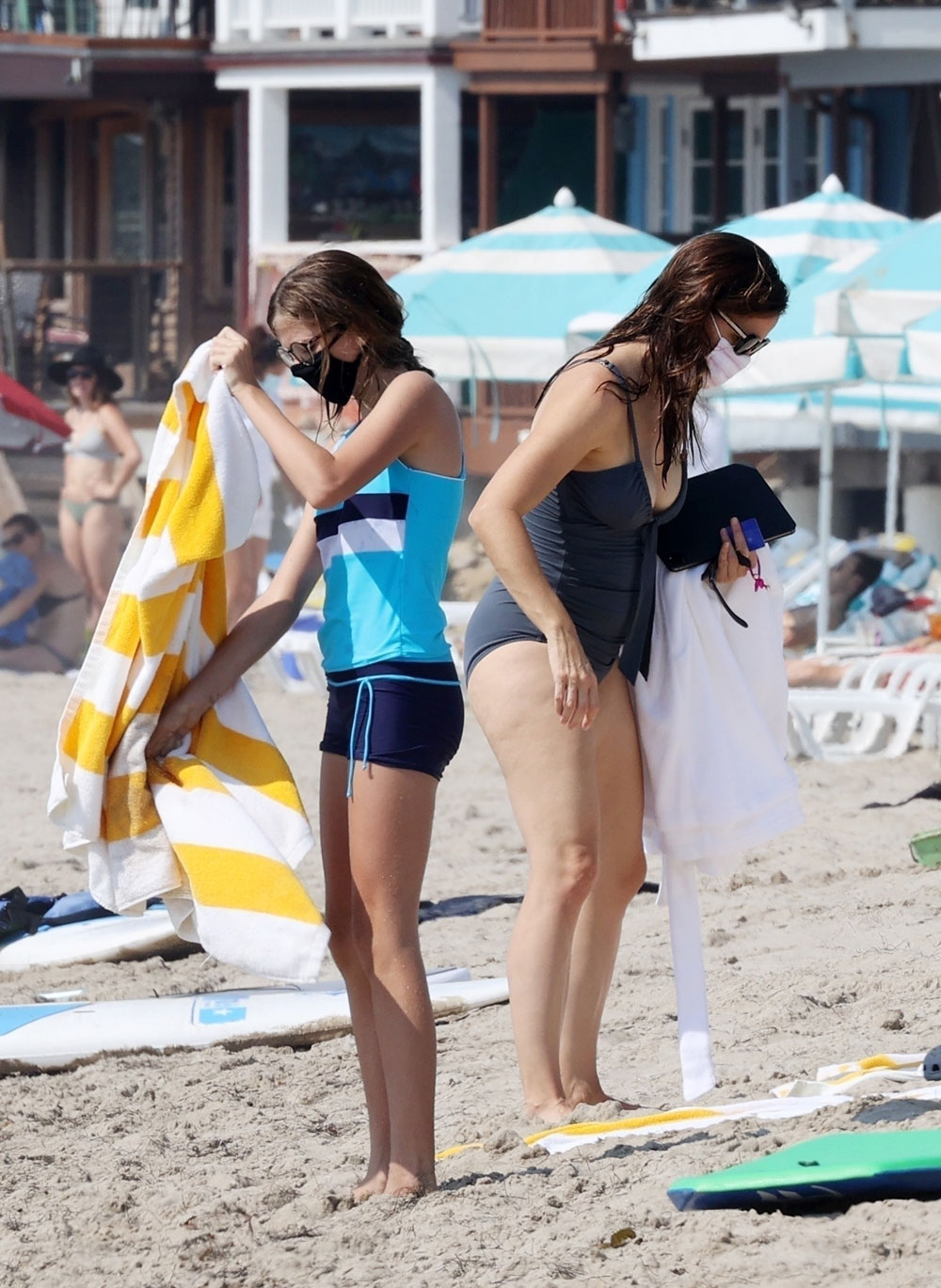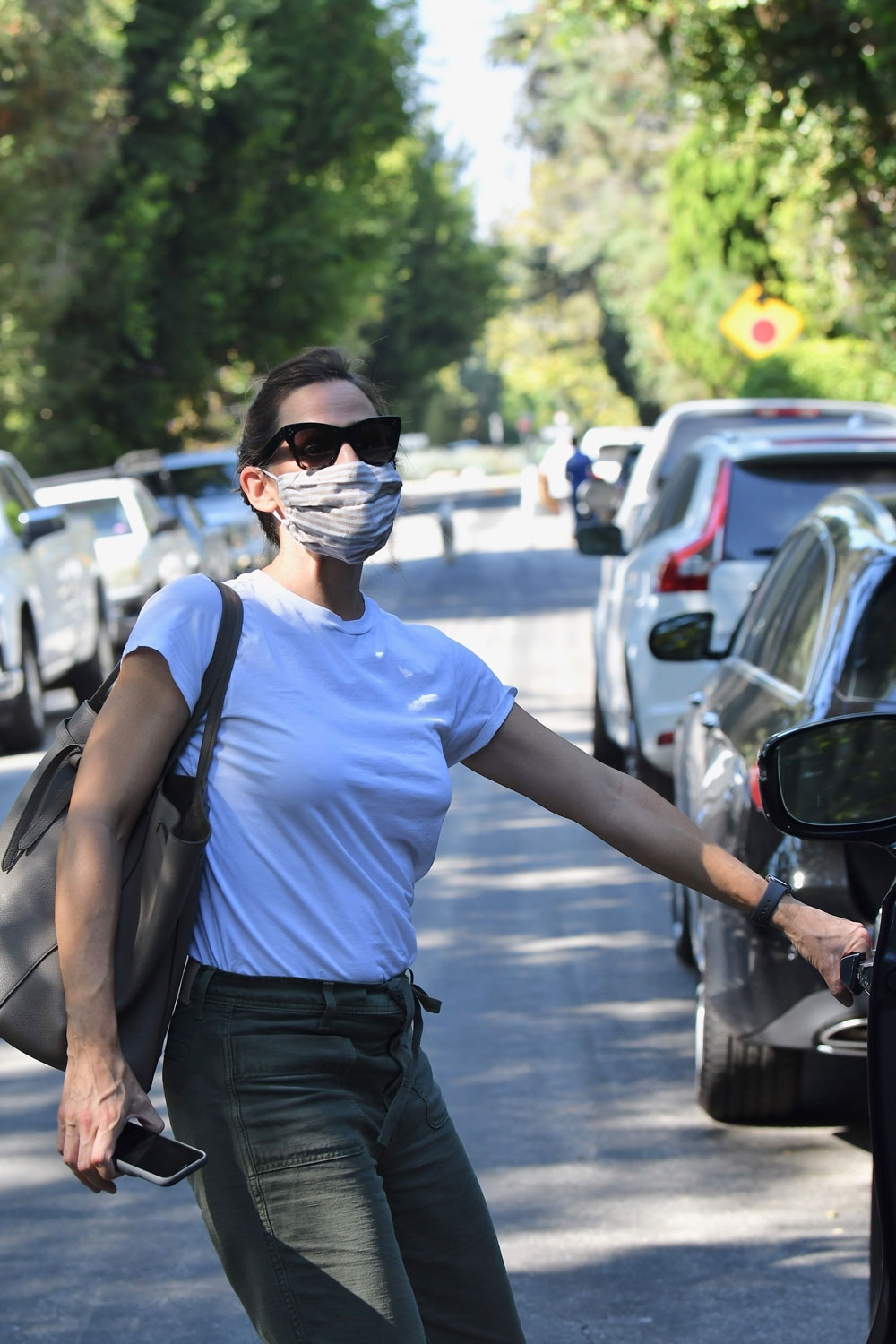 photos credit: Backgrid