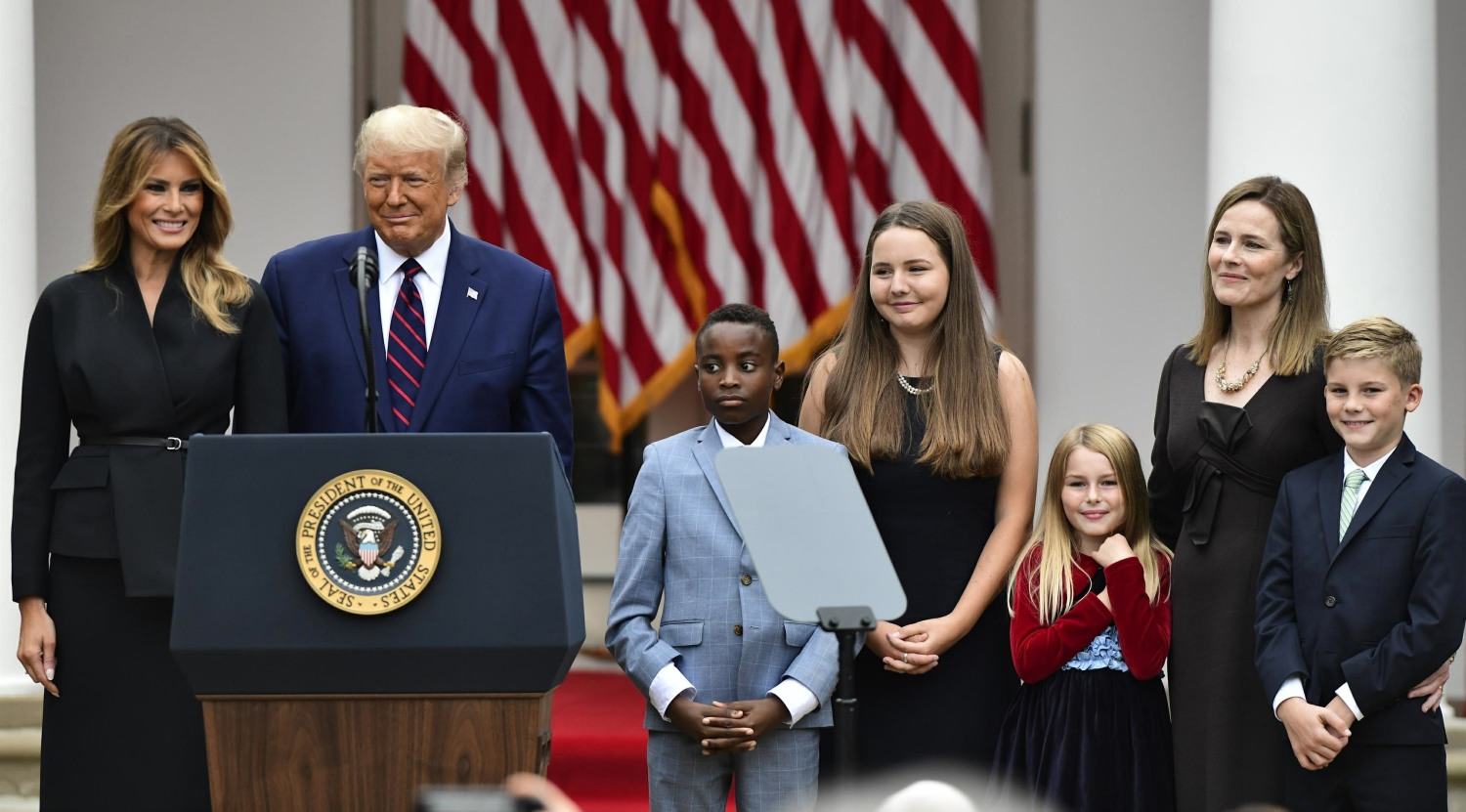 Melania Trump is a Christmas-hating monster who doesn't give a crap about children or human rights abuses or her husband. But… Melania also social distances a lot and wears a mask sometimes. I mean, Melania was social-distancing from her husband for years. But Mel was still in attendance at the superspreader event for Amy Coney Barrett on September 26th. The Rose Garden Massacre. So Melania is corona-positive too. But unlike her husband, Mel isn't looking to throw herself covid parades.
First lady Melania Trump has no plans to leave the White House while she convalesces at the Executive Residence after contracting Covid-19, an official confirmed to CNN on Monday.

The decision marks a stark contrast with her husband, President Donald Trump, who also tested positive for coronavirus. On Sunday, the President left Walter Reed Medical Center for a motorcade drive-by past a few dozen supporters outside the hospital, potentially risking exposure to his Secret Service agents.

"Melania is aware of the dangers of Covid-19," the official told CNN. "Potentially exposing others is not a risk she would take."

NBC News first reported the first lady's decision not to leave the White House. The first lady made the decision to cut back on travel and public events six months ago because she was aware of the extensive apparatus of people involved in her movement, and did not wish to chance their health, nor her own, the White House official told CNN. Last month, the first lady traveled to New Hampshire to visit a hospital program focused on treating babies born with Neonatal Abstinence Syndrome. It was her first official solo trip since the pandemic began. In recent weeks, however, the first lady had begun to increase her profile.
I laughed at "The first lady made the decision to cut back on travel and public events six months ago…" She barely did anything before then! Mel can go months without being seen! But yeah, at least she's not putting in any kind of effort as far as "visiting her husband." At least there's that.
As for Barron Trump, who is only 14 years old and easily seven feet tall, he is by all accounts corona-negative? "All precautions are being taken to ensure he's kept safe and healthy," Melania's spox told media outlets. So at least there's that. Like, I couldn't give a crap about Melania and Donald's health, but I hope Barron isn't sick.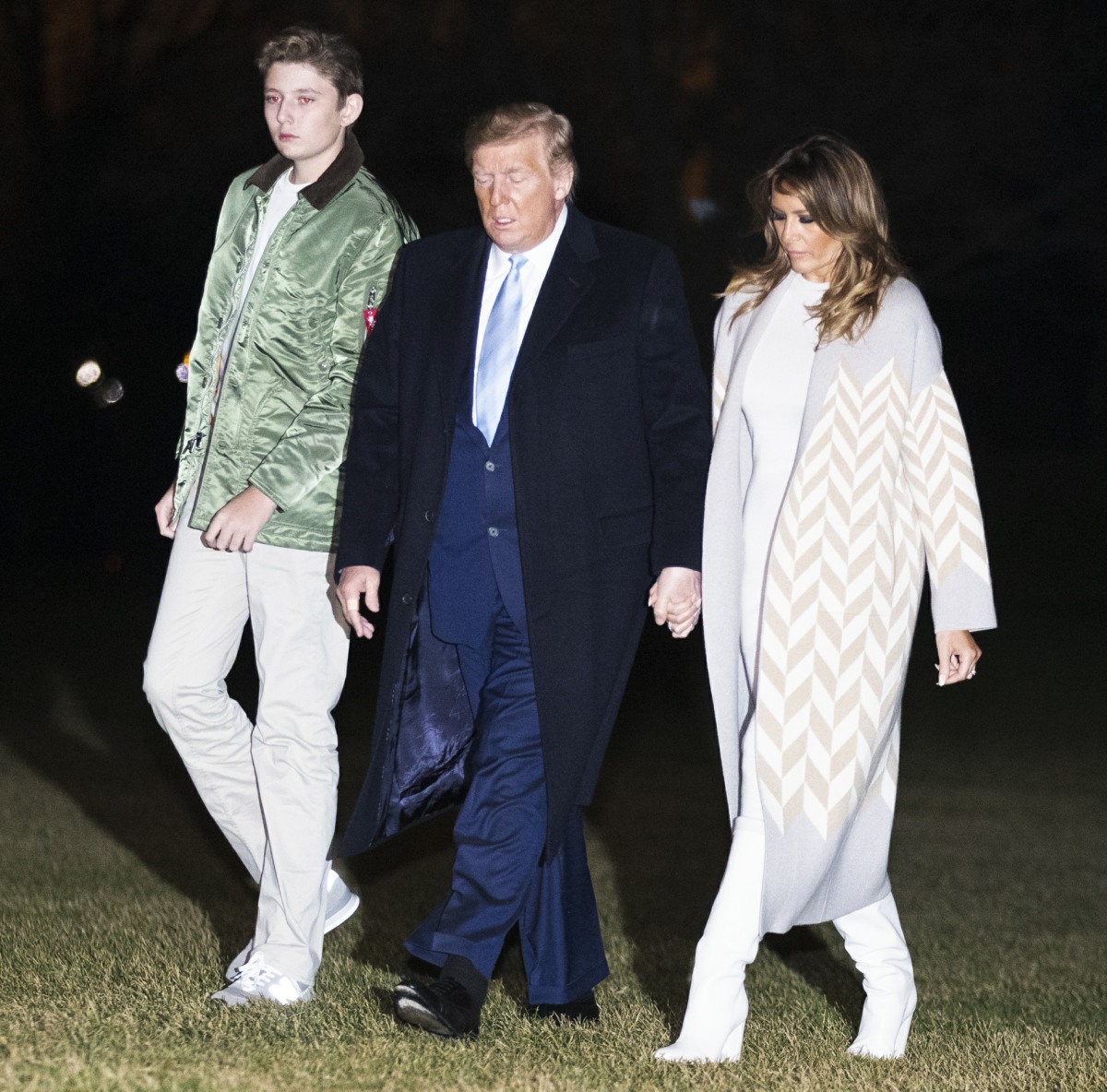 Photos courtesy of Getty, Avalon Red, Backgrid.