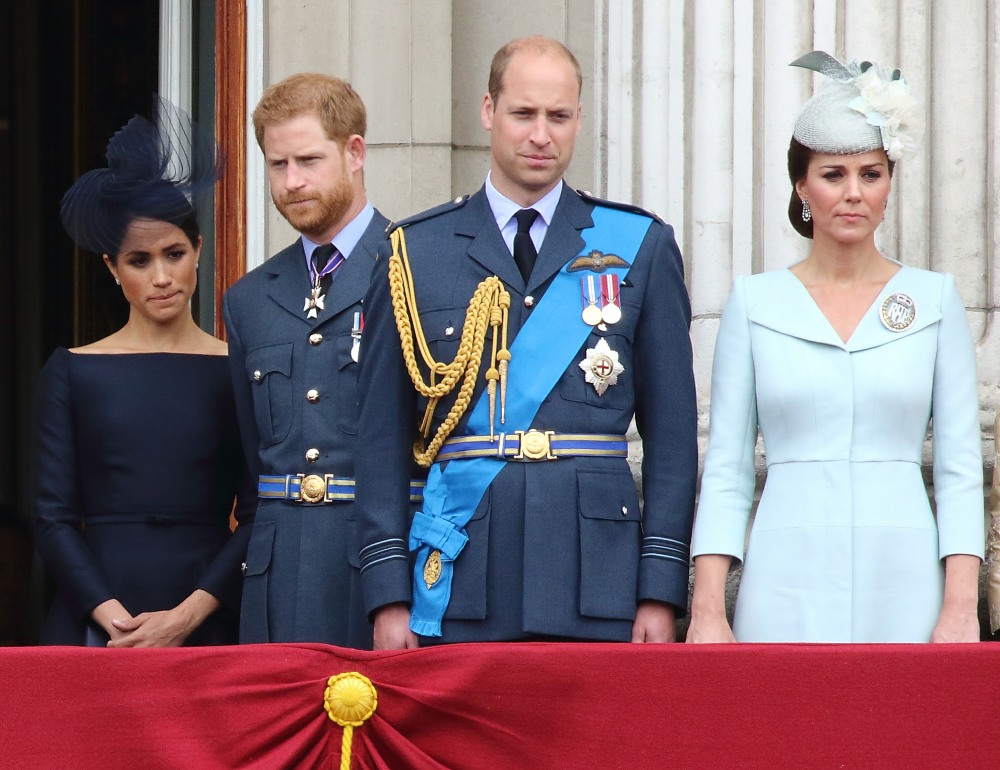 As I read the excerpts from Robert Lacey's Battle of Brothers: William and Harry – The Inside Story of a Family in Tumult, it's becoming increasingly clear that this is the Establishment's response to Finding Freedom. This book is the courtiers, Kensington Palace, and royal commentators "responding" to the versions of events in Finding Freedom. One of the more asinine stories in Finding Freedom was the idea that William and Harry's relationship suffered merely because William told Harry to slow down with "this girl," Meghan. FF of course suggested that Will and Kate were pretty cold to Meghan throughout the courtship and engagement, but I've never bought that Harry and William were super-close for years and then William says "slow your roll" and Harry is like "I HATE YOU." A lot of stuff came before and after that. Still, Lacey does a deeper dive into the whole idea that William really believed that Harry and Meghan were moving too fast:
Meghan & Kate got along: Sometime during that first summer and autumn together in 2016, Harry introduced his girlfriend to his father and his grandmother, who thoroughly approved. The problem was William. Meghan and Kate actually got on rather well from the start. They might not be best-buddy material, but they found themselves, sister-outsiders in their extraordinary royal situation, and both of them cool professionals, treating each other with mutual respect. Each was far too canny to make an enemy of a prospective sister-in-law – it only made sense to be friends. The fundamental conflict was between the two males who had known each other all their lives and had never hesitated to tell each other exactly what they thought and felt.

Waity William: For his part, William was worried that his brother was going too fast in his courtship and he didn't shrink from saying so when Harry started talking about getting hitched. 'This all seems to be moving rather quickly,' William was said to have remarked to Harry doubtfully, on the testimony of more than one friend. 'Are you sure?' William couldn't understand how Harry could contemplate marrying this still unknown and untested quantity less than two years after their first meeting. It went against his every instinct – and his own track record. If 'Waity William' had taken nearly a decade to test out and approve his life partner, surely his younger brother could ponder his options for just a year or so more? But 'Waity William', of course, took so long to commit to Kate for the sake of the monarchy. He had been auditioning her for a job all those years.

Curious: So Harry could not help but wonder whether Wills was really concerned about his personal happiness – or whether he was, once again and as per usual, thinking about the make-up and fortunes of 'the Firm' whose boss he would become one day?

William turned to his uncle Charles Spencer for help. From time to time Diana's younger brother had played something of an honorary godfather to both boys in the years since the death of their mother, and their uncle agreed with William to see what he could do. The result of the Spencer intervention was an even more bitter explosion. Once again Harry refused to slow down. He didn't blame his uncle. He understood why Diana's brother should want to help. Yet he was furious with his elder brother for dragging other family members into the row.

The Windsors fundamentally believed that Meghan was "too political": That feeling was coming to be shared among the Windsors themselves – and Prince William was particularly disturbed. Many of the papers had identified Meghan's proclaimed refusal to be 'boastful' by appearing on the front of her British Vogue issue as a not-so-sly put-down to Kate, whose face had featured on the cover of her own Vogue a few years earlier. But William's concern went much deeper. Money, power and survival. These were basic royal issues, and they were far too important to be threatened by trendy controversies in a glossy magazine.

The Windsors don't do woke: William did not see his future role as monarch – nor his current role as heir – as a matter of him working to maintain the nation's feelings in harmony while his activist brother and his wife jumped up and down beside him cultivating political and cultural divisions in pursuit of their trendy vision of doing good. Windsors do not do 'woke'. William had been worried for some time that Harry was growing away from him, and this was confirmed when he tried to discuss the issues raised by Meghan's Vogue with his brother. As with the brothers' arguments of 2016/17 over William's attempts to make Harry 'go slow', the details of the showdown over Meghan's 'Forces for change' are not known. But there was another classic Harry explosion, followed by a further, even deeper rift.
Re: Meghan not appearing ON Vogue… I always thought that was Meghan's way of trying to deflect criticism of how "Hollywood" she was. She was trying to show the Windsors that she didn't have to put her face on something to draw attention to worthy causes. But of course they f–king lost their sh-t anyway. And yes, how political to… talk about environmentalism or feminism or race. TOO POLITICAL!
As for William asking his Uncle Charles to intervene with Harry… Lacey's book is increasingly a portrait of a Future Future King who was incandescent with rage because he couldn't control his brother and sister-in-law. He couldn't dominate them. I don't know… how does any of this make William look good?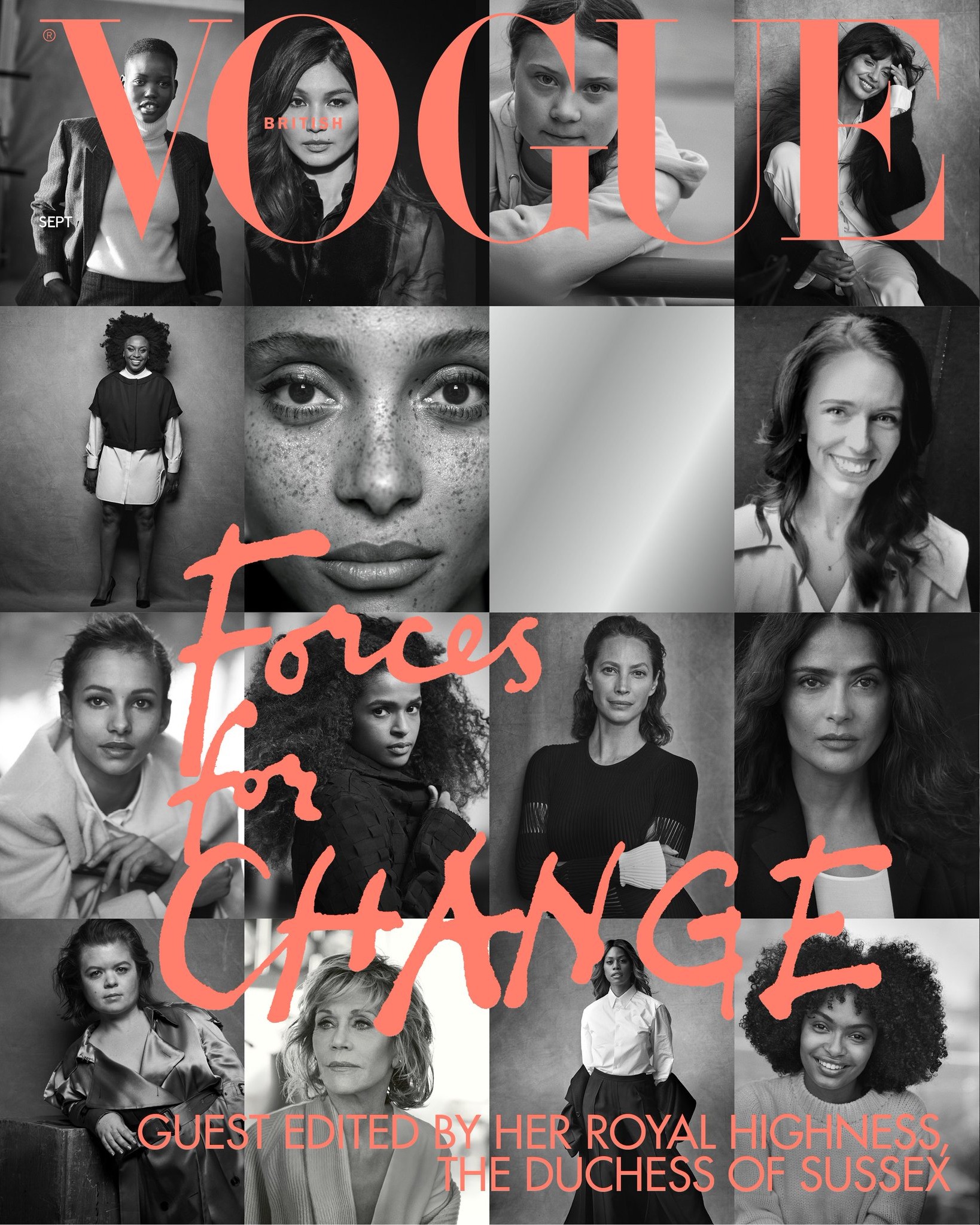 Photos courtesy of Getty, WENN, Avalon Red, Backgrid.