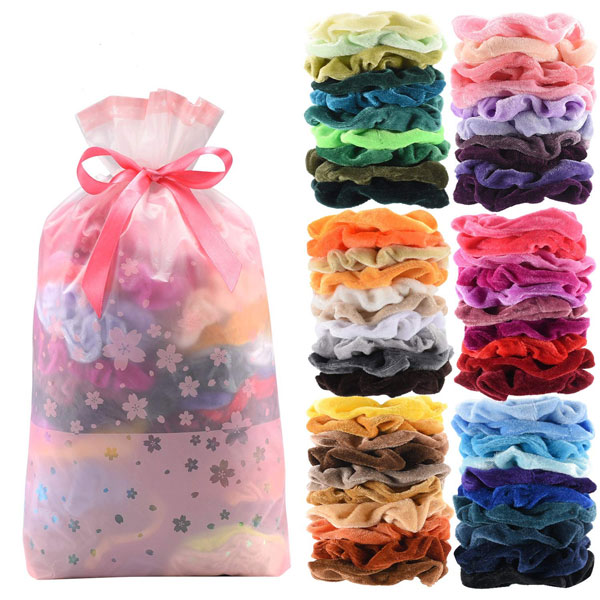 I ordered the produce saver sheets and will let you know how those work once I get them. I'm sick of my herbs getting wilty, but I'd also like to extend the life of arugula and romaine. I've also ordered this crazy 60 pack of velvet scrunchies for $8! These come in so many colors to match just about every outfit. I keep loosing my scrunchies so I figured I'd get some new ones for fall. Here are some more things I'm looking at.
An affordable vacuum sealer for fresher foods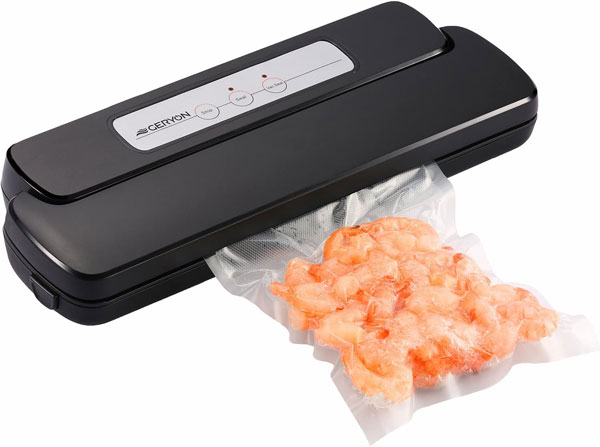 I have an old foodsaver vacuum sealer that's about on its last legs. It's great for sealing meat so it doesn't get freezer burn and for prepping food for sous vide. (I have this sous vide cooker and really like it.) This heat sealing vacuum sealer by Geryon is only $40 and comes with 5 bags. (You can buy more bags here, these are the kind I have and they work great and have lasted forever.) It has over 2,500 ratings and 4.2 stars on ReviewMeta. Reviewers like that you can choose how much air to remove. You can do a full or partial vacuum, allowing you to seal chips and bread without crushing them. It's called this "the best you can buy for under $50," "super easy to use" and said to "work great" "I'm very happy with this sealer."
Magnesium oil to treat muscle pain and headaches and help fall asleep


In Hecate's story on migraines she mentioned that magnesium supplementation is supposed to be helpful. You get a whopping 8 ounces of magnesium oil by Essentially Based brand for under $10. This has over 3,300 ratings, 4.3 stars and the same score on ReviewMeta. It's said to help people fall and stay asleep and to help alleviate muscle pain and headaches too. People rave about how well this worked to stop headaches and say they fall asleep quickly and sleep deeper than before. They write "I had a headache coming on and I sprayed some on my forehead and back of neck. My headache went away almost immediately." I "fell asleep in record time! Wow, I could not believe it!" "After a few days rubbing this product in as directed, I noticed a decrease in pain level. Then I started waking up pain free." Some reviewers say that they had bad nightmares after using this so you may want to be carful if you're taking magnesium supplementation as well. (Please consult your physician before taking any supplements. Products are not intended to diagnose, treat, cure, or prevent any conditions.)
A skin firming serum with niacinamide and rosehip seed oil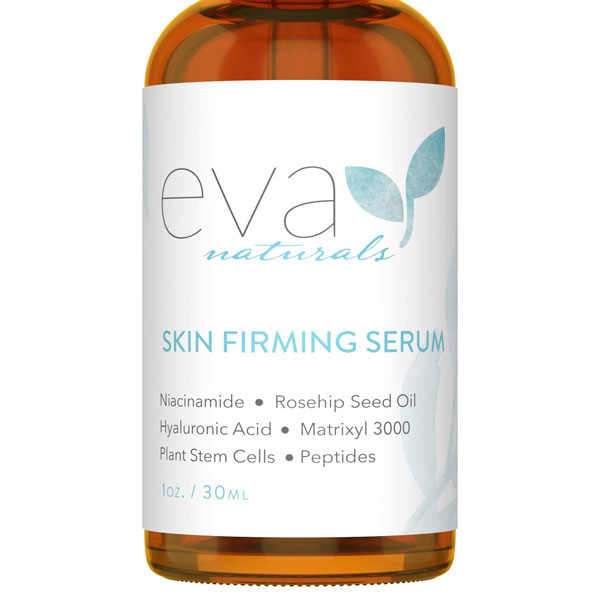 This skin firming serum by trusted brand Eva Naturals has niacinamide, hyaluronic acid and plant-based ingredients including rosehip seed oil. It has 980 ratings, 4.4 stars and the same score on Reviewmeta. It's supposed to really work to reduce fine lines and acne scars. It's called "a miracle in a bottle" and people write "I could actually see a difference within the first week," "my laugh lines and acne scars are significantly less noticeable," and "you can see dramatic improvement." "This serum smells wonderful and sinks into the skin quickly".
Yoga socks for a safe grip and warm feet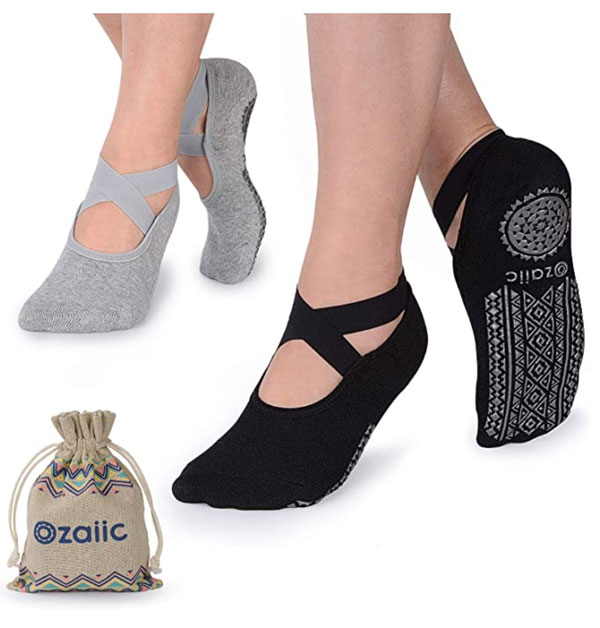 I get cold feet so I like to keep my socks on when I'm doing yoga and barre. I can't get a good grip with socks on though. (I bought this yoga mat and I love it! It's so soft and cushiony.) These yoga socks by Ozaiic help keep your feet warm and have added silicone gel grips along with straps across the top to keep them on. They come in a cute pouch too. You can get one pair for $10 or two for $15. They have over 9,200 ratings, 4.6 stars and a perfect score on ReviewMeta. They're said to be super comfortable and great for yoga and for daily wear. Reviewers say they're "very comfortable, look great, and the grip is fantastic." "These socks are amazing! They are very soft, not too tight, have great grip and are adorable."
An affordable and hydrating anti-wrinkle cream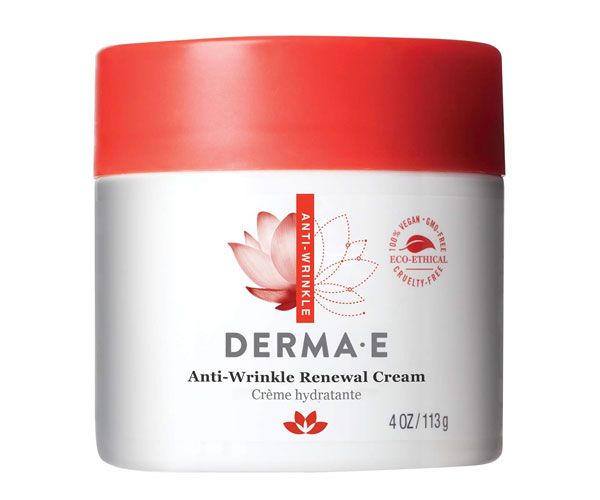 This anti-wrinkle cream by Derma E with vitamin A and retinyl palmitate is so affordable at under $12 for 4 ounces. It has almost 1,200 reviews and 4.3 stars on ReviewMeta. Plus it's vegan, gluten free and paraben free. People say it's hydrating but does not aggravate problem skin. It's also said to reduce fine lines and wrinkles. They write "Results for me have been night and day," "It really moisturizes without feeling greasy" and call it "My favorite face cream."
A portable LED light therapy lamp to ease seasonal affective disorder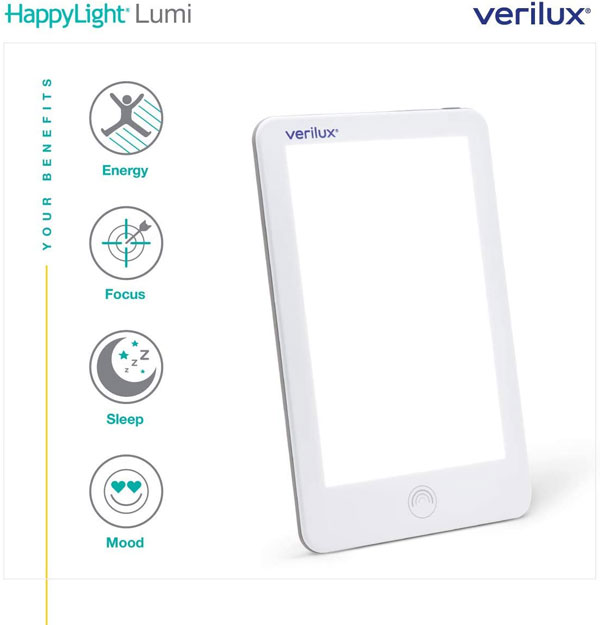 The Happy Light by Verilux is a 31 inch full spectrum LED and UV-free lamp to help bring some artificial sunlight indoors. You're supposed to use it in the morning to mimic sunlight or in the afternoon as a quick pick-me-up. It has adjustable brightness settings and is just $40. There's also a box you can check to get a $2 off coupon. It has over 1,000 ratings and 4.5 stars on ReviewMeta. Reviewers say it does seem to help their mood and they like that it's small and portable. It's called an "extremely effective light therapy" lamp. Reviewers write "It has given me a ton more energy, helped me feel well-rested for the first time in ages, and just totally changed my mood this winter," "After 4 days of use, I actually think I can feel a change" and "despite believing light therapy wouldn't help much it really has!"
The carbonated bubble clay mask everyone is talking about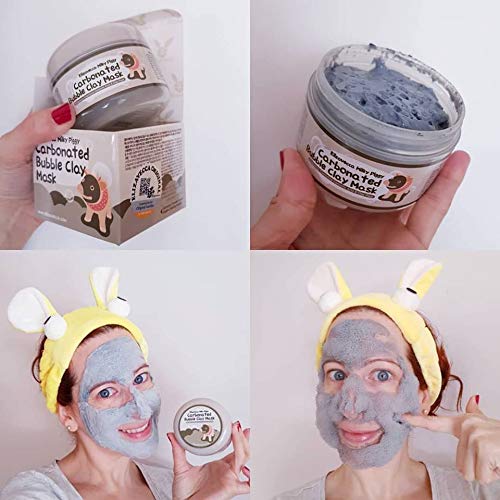 Elizavecca Milky Piggy Carbonated Bubble Clay Mask is a purifying clarifying mask that bubbles in reaction to your skin's oils. It comes with a little applicator that you'll want to use as your hands will compromise the product. This has over 10,000 ratings and 4.2 stars on ReviewMeta. You get 3.5 ounces of product for $9. You apply it, let it bubble and foam, and then remove it with water and a wash cloth. Reviewers say that it does remove blackheads, that it cleans deeply and leaves your skin smooth afterwards. It can be drying so you'll want to moisturize once your skin is dry. The write "it's fun and did leave my face softer and tighter," "blackheads disappeared completely! Even my wrinkles look smaller," "The dry patches from my prescription acne medication are soft, smooth, and the scaling is gone. Overall my face looks cleaner than it has in 10 years."
As an Amazon associate I earn from qualifying purchases. Thanks for reading and commenting on our affiliate post! If you make and purchases from these links we get a small percentage and appreciate it.