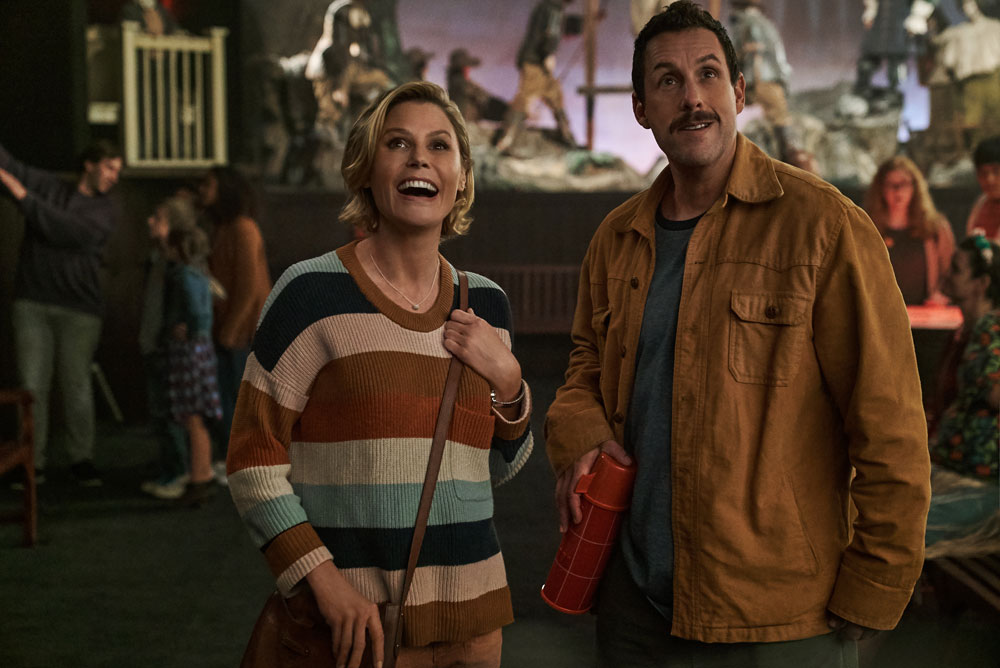 Adam Sandler has been promoting his new Halloween movie on Netflix, out today, called Hubie Halloween. It also stars Julie Bowen and has a lot of other talent like Steve Buscemi, Keenan Thompson, Maya Rudolph and Tim Meadows. It looks dumb but I'll probably watch about half of it. I like Adam Sandler as a person, we only hear good things about the guy, but I'm not a big fan of his comedies. I enjoy watching Adam's interviews though, so I watched him on Fallon and Kimmel. He was on Ellen too, but I skipped that one. Apparently he told Ellen that his family is watching a ton of Modern Family during lockdown, which is cute. (That makes me want to do that too, I've only seen a couple of episodes, but apparently it's only available free on demand through DirectTV. I checked and they want $2.99 an episode on Comcast!)
Adam kind of bro'd out with Fallon and they talked a lot about basketball since Adam is now in Philadelphia filming a movie with Lebron James called Hustle. On Fallon Adam talked about how he prefers talking on the phone to Zooming, which I wanted to talk about so that's what I'm excerpting below. He also had so many nice things to say about Cameron Boyce, the Disney star who passed away last year at just 20. Boyce was set to be in Hubie Halloween before he died. Plus he gushed about Chris Rock but I'm not including that, you can see it in the video below.
On why Zoom is hard
I don't love Zooming as much as everyone else because it's hard to hang up on on Zoom. I'm good at hanging up on a cell phone, pretending I got into a car accident and just pressing end. Zoom you've got to literally look at somebody and go 'I've had enough of this. I don't want to be around you anymore.'

On Cameron Boyce
He [passed] just a few days before filming. That kid was a great kid. His family's amazing. I know him from Grownups. He was a little kid in Grownups and I watched him grow up and become like a superstar. He came to my daughter's Bat Mitzvah and literally signed every kid's autograph. He was just the nicest kid and he always had charities going on. Remember [the line] in Grown Ups 'I want to get chocolate wasted?' Cameron said it around the table when he was ad libbing. [I gave it to the little girl to say and he was cool about it].
[From The Tonight Show on YouTube]
This is so true about Zoom! I have this problem on Zoom where I'll try to get off and if people aren't getting the hint I'll just be rude as hell. This is particularly an issue for me late at night when I want to go to sleep. I'm like "I really have to go I can't talk anymore." I schedule my time to a T and I can get anxious if people are keeping me too long. I can actually be having a decent conversation but I always have a sh-tton of things to do and won't want to stay on the chat. I'll schedule a window of time and that's all they'll get. The exception is my mom, I'll talk to her as long as she wants.
Here's that interview!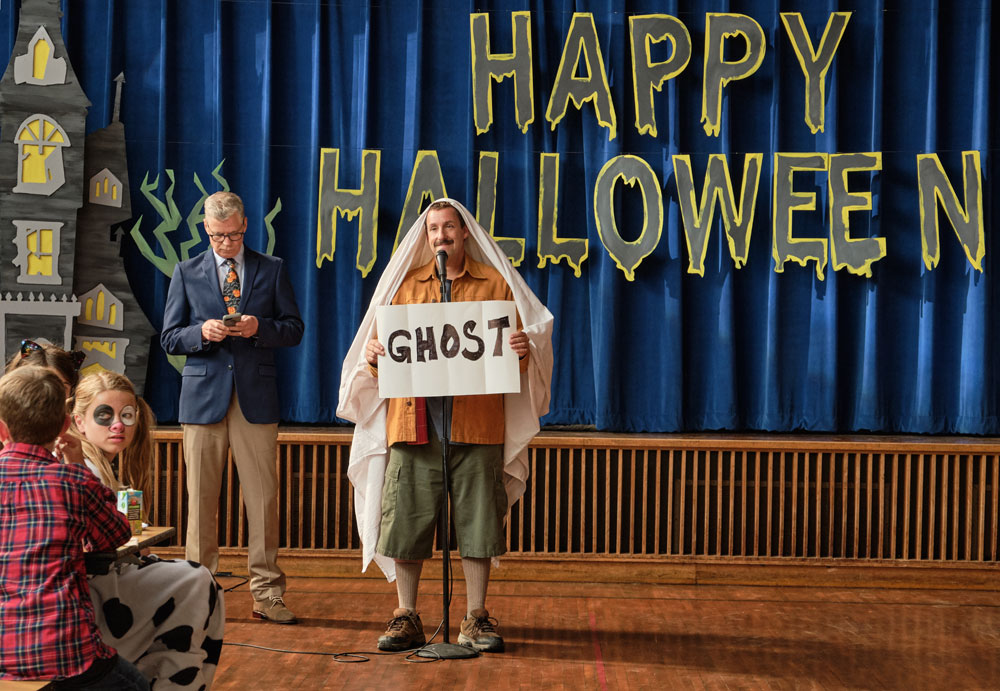 Photos credit: Scott Yamano/NETFLIX press