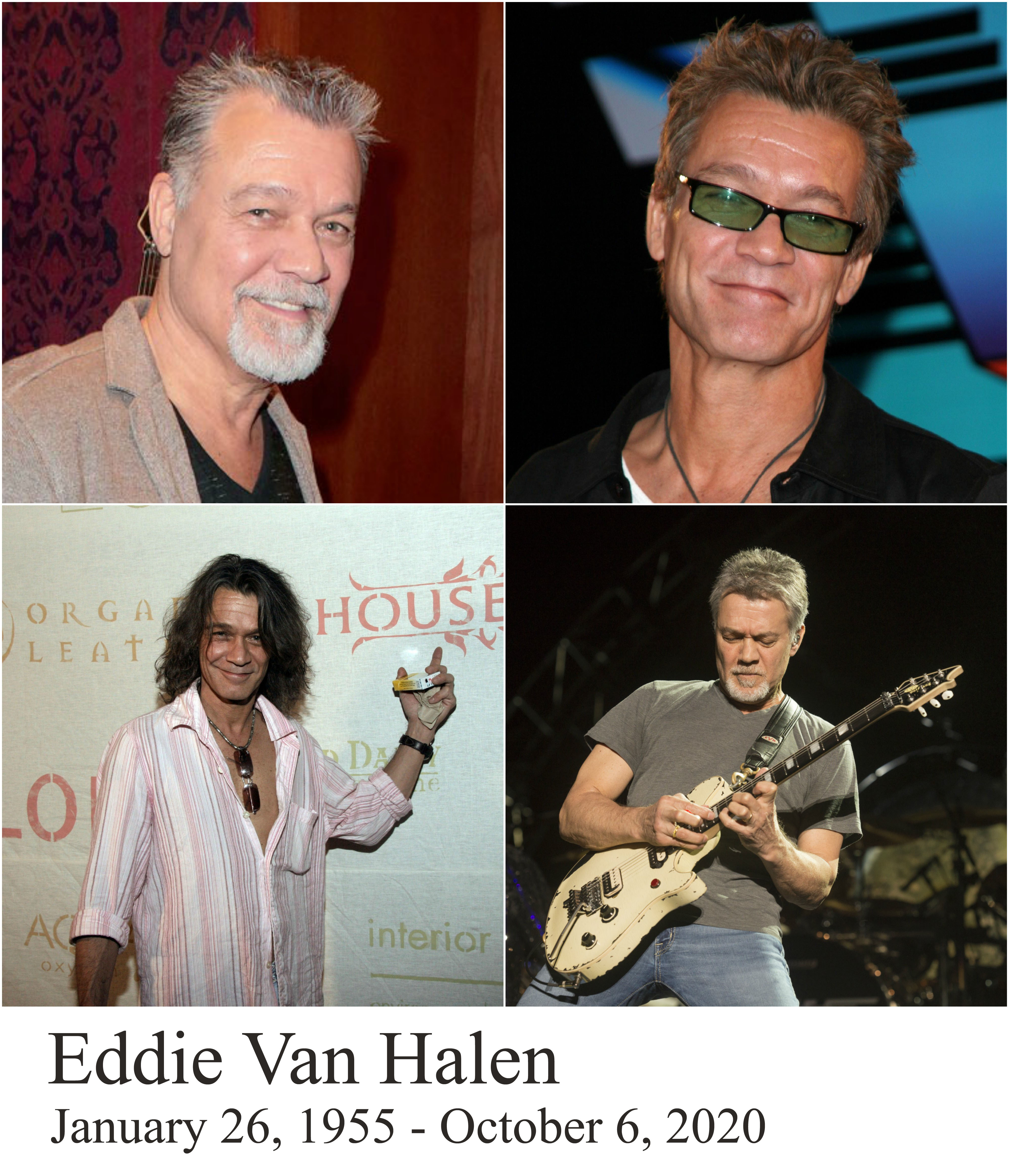 Eddie Van Halen, the incredibly talented lead guitarist for legendary band Van Halen, has passed away after a long battle with throat cancer. He was just 65 and is survived by his second wife of 11 years, Janie Liszewski, and his son Wolf, 29. Wolf announced the sad news on social media.
— Wolf Van Halen (@WolfVanHalen) October 6, 2020
Here's more on his passing, from People:
A source close to Van Halen told PEOPLE that the guitar hero had a rapid decline in health over the past three days and that the cancer had "spread to all his organs."

His wife Janie Liszewski, son Wolf and ex-wife Bertinelli were at the hospital with Van Halen at the time of his death.

Earlier this year, his former bandmate David Lee Roth told Las Vegas-Review Journal that Van Halen was not doing well.

The iconic guitarist had battled throat cancer for more than 10 years, according to TMZ. He previously defeated tongue cancer in 2002 after a two-year battle.
People is also reporting that Eddie's family was careful to make sure he was protected during the pandemic. Many of his friends knew for years that he had cancer, but were not aware how serious it had become.
This is just so sad. 65 is much too young to die. I've been rocking out to his music since high school and before lock down I was going to local concerts by 80s cover bands. Jump, Panama, Runnin With the Devil, Hot for Teacher, Why Can't This Be Love, are all amazing party ballads and staples of that era. Plus their covers of You Really Got Me and Pretty Woman are incredible. I'm so sorry to hear that we lost him and am thinking of his friends and family. Rock on in heaven, Eddie.
— Valerie Bertinelli (@Wolfiesmom) October 6, 2020
What a Long Great Trip It's Been.. pic.twitter.com/M5pmkVi7hW

— David Lee Roth (@DavidLeeRoth) October 7, 2020
photos credit: WENN