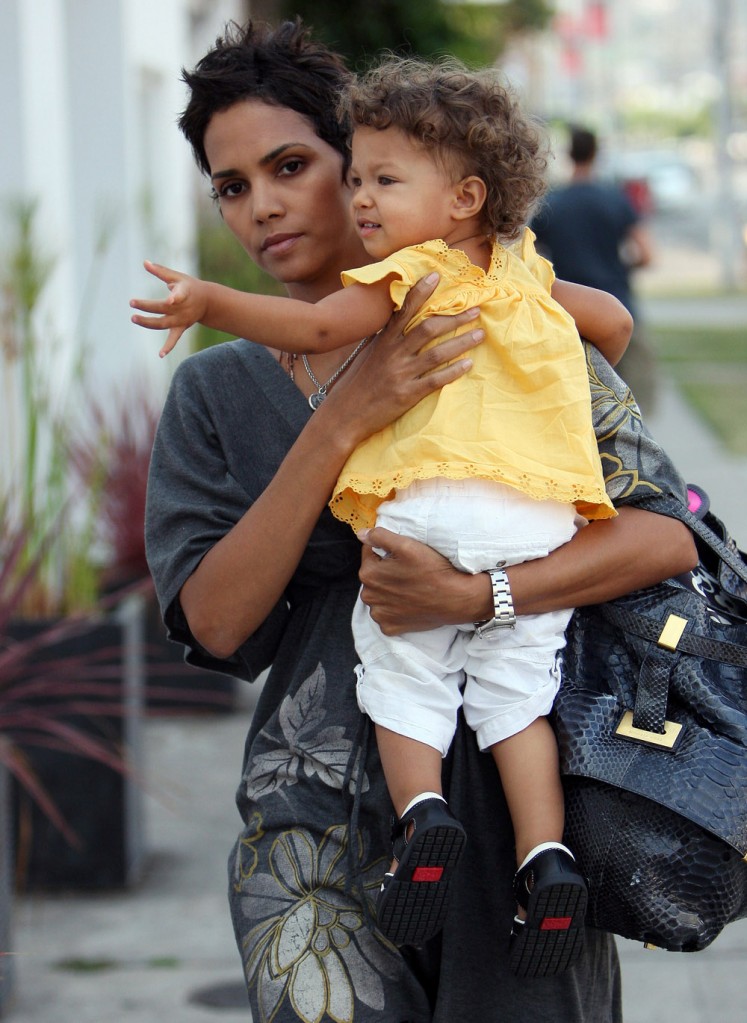 Life & Style claims to have an exclusive that they believe is so legit they're calling it "official." According to them, Halle Berry is pregnant with her second "miracle baby." They mention Halle's claim to Oprah that she had saved over 35 negative pregnancy tests in a drawer before she got pregnant with daughter Nahla in 2007. But Life & Style says that this time it happened much easier for her.
IT'S OFFICIAL: A SECOND MIRACLE BABY FOR HALLE BERRY!

Halle Berry suffered through the disappointment of more than 30 negative pregnancy tests before finally learning she was expecting her first child, Nahla, in 2007. Luckily, she's had more success with her follow-up attempts to have a baby: Life & Style can exclusively reveal that the actress, who turned 43 on Aug. 14, is three months pregnant with her second child. "Halle is overjoyed," says an insider close to Halle and the baby's father, model Gabriel Aubry. "The first time, she struggled so much to get pregnant and eventually conceived through in vitro fertilization. This time, the baby was conceived through artificial insemination."

"She's just ecstatic to be pregnant again," the insider tells Life & Style. "She wasn't sure if she'd have another baby, so she's very happy!" A rep for Halle didn't respond to a request for comment.
[From Life & Style]
It certainly could be true, but grain of salt and all that. This is Life & Style after all. Of all the "exclusives" magazines get from "sources" and "insiders," I think I'm most skeptical of the pregnancy ones. Often they just seem to be based on speculation, like, "she looks to have put on weight." "She's emotional." "She likes wearing pink." Okay I have yet to actually hear that last one, but I won't be surprised when I do. If Halle really is pregnant, then congrats to her, but I'm not completely convinced yet. Maybe when she shows me her pregnancy test – I'm assuming she's still got it. Then I might believe it.
Here's Halle with Nahla in West Hollywood, CA on August 13th. Some speculated she was using Nahla to hide a growing baby bump. Images thanks to Fame Pictures .