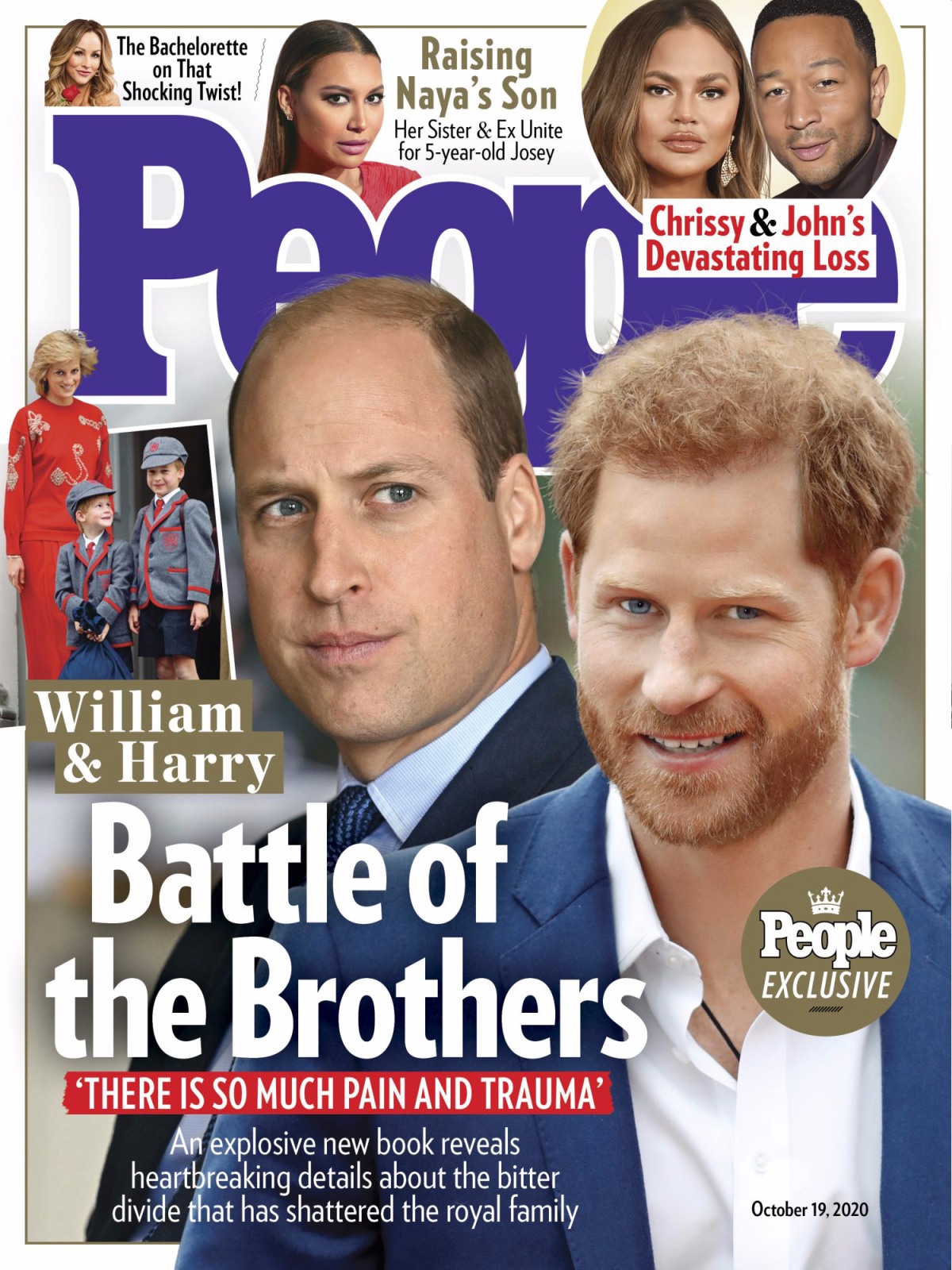 Over the summer, I was prepared for Finding Freedom and how big it would be, and it didn't disappoint. We got a lot of mileage out of that book, as did every other media outlet and gossip outlet. But Robert Lacey's Battle of Brothers: William and Harry – The Inside Story of a Family in Tumult snuck up on me. I wasn't expecting "yet another book about royal fractures" to be this big and to contain so many interesting stories. To be clear, I do not believe that Lacey is Team Cambridge or Team Sussex. If anything, from the excerpts so far, Lacey has gone out of his way to minimize or ignore many of the reasonable explanations for why Harry and Meghan left. But Lacey hasn't held back on the mistakes the other royals have made, and it's… quite interesting. On People Magazine's new cover this week, they have an interview with Lacey plus more highlights/excerpts from the book.
Prince Harry and Prince William's fractured relationship began long before their wives joined the royal family. When Harry, 36, and wife Meghan Markle separated their home and office from William, 38, and Kate Middleton in 2019, the siblings' rift became clear to the public. However, historian Robert Lacey's new book Battle of Brothers: The Inside Story of a Family in Tumult, excerpted in this week's issue of PEOPLE, explores the deep-rooted nature of the princes' schism dating back to their parents' turbulent marriage.

"Both brothers have been damaged by their upbringings; both have reacted by finding different solutions," says the author, who is also the historical consultant for Netflix's The Crown. "There is so much pain and trauma in this story, going right back to the beginning."

Lacey says the brothers "were raised to be close and protective of each other," but tensions grew as William was prepped for his role as future monarch while Harry was left without a defined role of his own. And when Prince Harry found a partner in Meghan, William cautioned that the romance was moving too fast.

"Fundamental to the whole saga is the clash of love versus duty," explains Lacey, adding that the brothers — now residing in different countries after Prince Harry and Meghan relocated to California after stepping down from their senior roles within the royal family — face "potential tragedy" if they can't reconcile.

"This compares with Edward VIII's abdication in 1936 and the death of Princess Diana in 1997," says Lacey. "It's of that scale. And it's a challenge that's yet to be resolved."
His interview last week with the Daily Mail was a lot more scandalous and noteworthy. I agree with him on the broad strokes, the main one being that the Sussexit was this generation's cataclysmic event for the monarchy. It was on the scale of the abdication and the death of Diana. It's not that what Harry and Meghan did was so shocking – they both telegraphed it for a while – it's that their exit revealed so much about the Crown and the hacks surrounding the monarchy and the British media as well. Sussexit was the sunlight on a lot of the monarchy's racism, sexism and more. And leave me with this whole "William was prepped for his role as future monarch" sh-t, honestly. I feel like that's just the British way of saying William puts on airs and looks down his nose at everyone, including his brother, and throws rage-fits whenever he can't control people.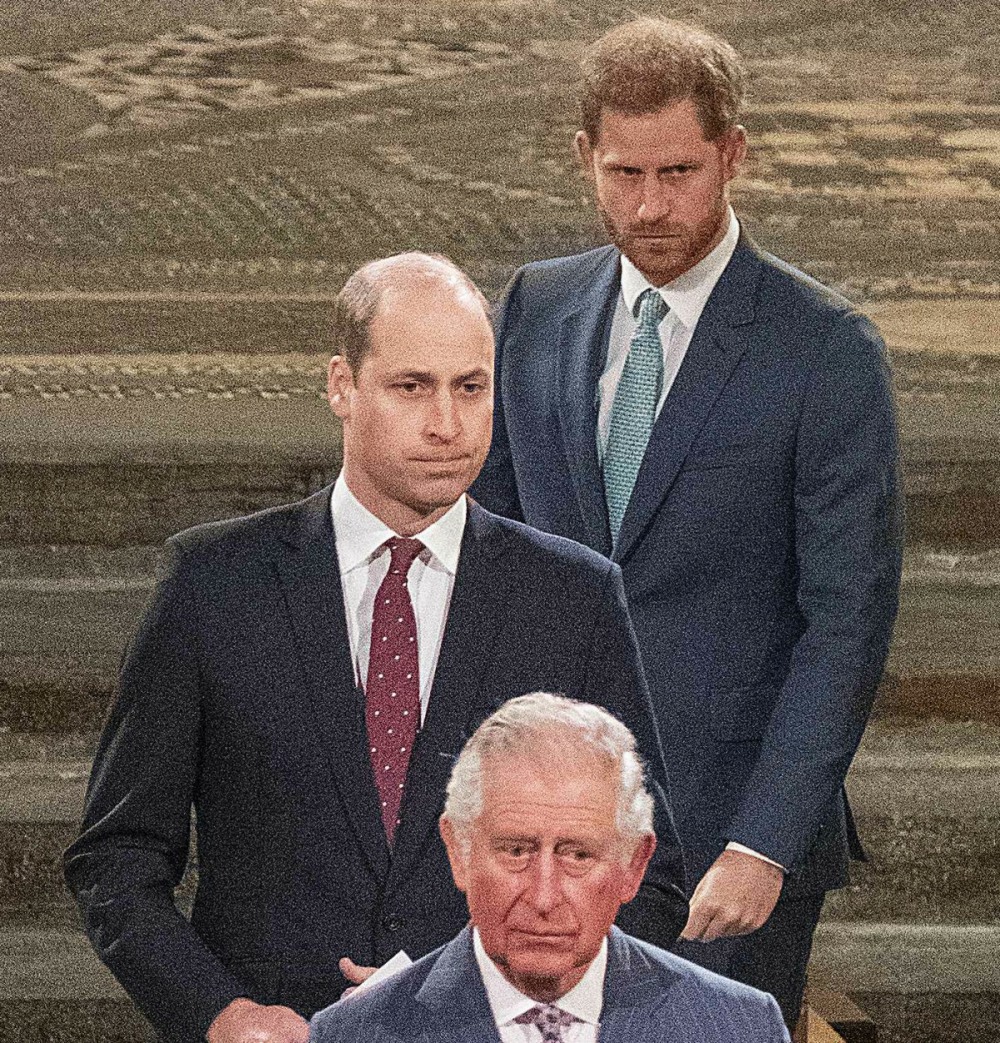 Photos courtesy of Backgrid, Avalon Red, WENN.