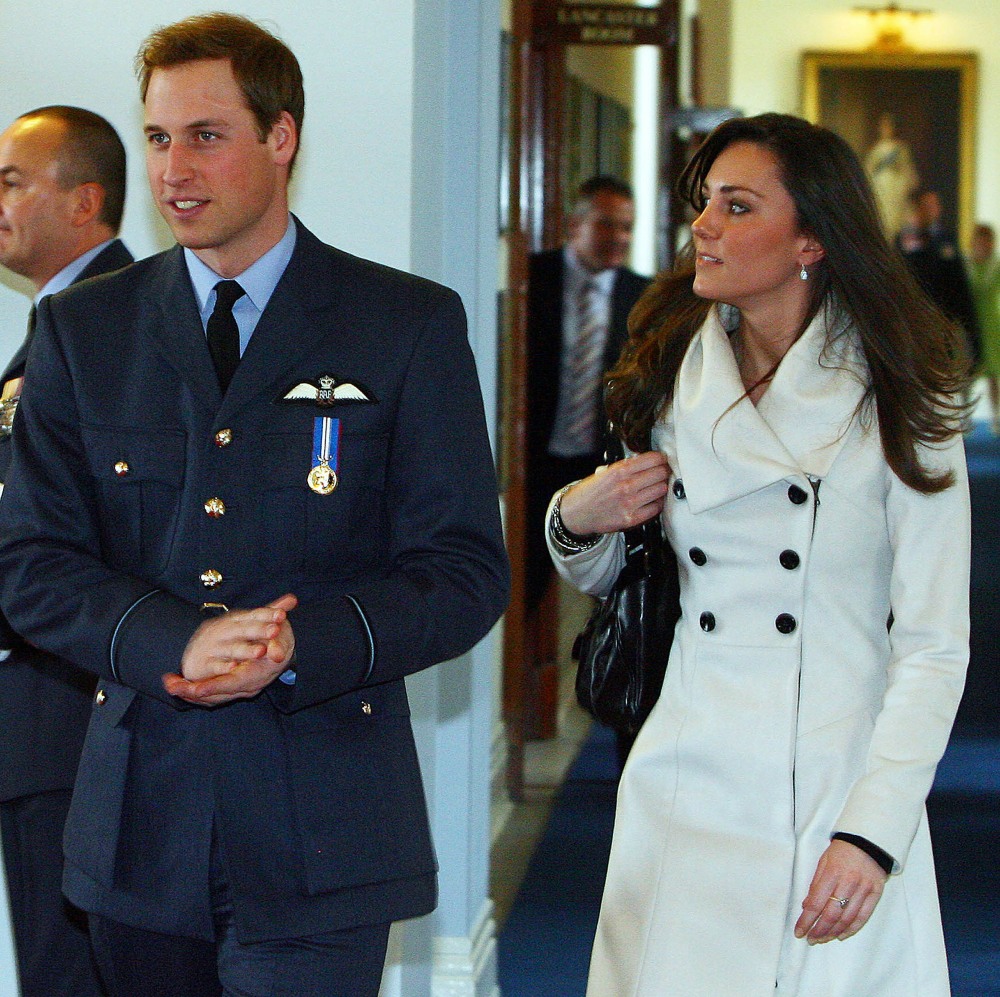 Okay, I missed this full excerpt from Robert Lacey's Battle of Brothers: William and Harry – The Inside Story of a Family in Tumult in the Daily Mail. This is apparently the final excerpt provided to the Daily Mail (which I did reference yesterday), and I'm going to get some mileage out of it because this final piece is all about the Middletons and Kate and William's courtship. Lacey leans heavily into the timelines created by Katie Nicholl, since Nicholl was Kate's sugary hagiographer for years and years, before and after Will & Kate's 2011 wedding. Still, Lacey adds some interesting details to the ever-evolving narrative of W&K's early relationship. Some highlights from the University Years section:
Kate switched universities when William announced he was going to St. Andrews: "In August 2000, Kate's A-level results arrived in the post — two As and a B — exactly the grades she needed to secure her place at her first-choice university, Edinburgh. This was where she and two of her best friends from Marlborough College, Alice and Emilia, had long planned to study, and the three girls had already travelled up to Edinburgh together to set up their lodgings. Out in Belize, where he was on military exercise with the Welsh Guards, Prince William received similarly welcome news — he'd achieved the A, B and C grades that he needed to secure his place at St Andrews to study history of art the following year. When this was made public, it was the first time the world knew of it. Kate immediately changed her mind about going to Edinburgh. She told Alice and Emilia that she wouldn't be joining them after all.

Kate pursued like crazy: "She'd decided to apply to St Andrews to study history of art, like William — and also to take a gap year 'off'. If she did manage to secure a place, she'd go up at the same time, and join the very same course, as the prince. 'If' was the operative word. The moment news of William's intentions became known, applications to St Andrews rocketed by 44 per cent — with many of the new applicants being female and from America. But Kate persevered. That autumn, Kate wrote formally to Edinburgh to turn down her place. Then she made a new application to join the history of art course the following year at St Andrews.

At St. Andrews, Will & Kate were friends. Just a month or so into their first term together, they attended a party at which William was getting seriously hit upon by a pushy female student. The prince was being polite, but he couldn't shake her off, and the girl didn't get the hint — until Kate appeared out of nowhere behind him and put her arms around William. 'Oh sorry,' he said, 'but I've got a girlfriend,' and he and Kate went off giggling together. 'Thanks so much,' he mouthed to her.

The infamous semi-nude catwalk: "Only the very hottest chicks had been selected to parade — and Kate was determined to dazzle. At the last minute, she discarded the chunky knitwear she'd been given to wear over a see-through skirt and instead hoiked the skirt up above her boobs to create a mini-dress, with her black bra and knickers showing through. No wonder William was impressed. 'Wow,' he whispered to Fergus Boyd, 'Kate's hot!' That very evening, at the aftershow party, William and Kate were seen kissing each other.

Kate was the only girl in a third-year rental with William & two other guys? Balgove House stood in its own grounds with some two acres of wild meadow surrounded by a sixfoot-high stone wall. Here Kate became Queen of the Aga, presiding over a household of three male students — and they quickly earned a reputation for hosting premier parties.

William didn't want to be pressured: At the end of March 2004, news of the couple's relationship finally broke. 'Look, I'm only 22, for God's sake!' William exploded when asked about his marriage plans. 'I don't want to get married until I'm at least 28 or maybe 30.' William was determined not to be prematurely pressured towards the altar as his mother and father had been. In interviews he insisted that he could not commit to marriage until he was 30 years old.

A summer breakup: In the summer of 2004, with just a year to go until his graduation, he rather welcomed the mischievous suggestion of his friend from childhood, Guy Pelly, that he might leave Kate at home and join his friend on a 'boys only' sailing trip to Greece. And Pelly made another suggestion: that the yacht might be staffed and operated by an all-female crew. Kate was not impressed, and made sure William knew it. 'In that particular instance, we did split up for a bit,' Prince William told ITV's Tom Bradby in 2010. 'We were both very young… We were both finding ourselves as such…'

They still lived together for their final university year: But they'd committed to go back to Balgove House for their fourth and final year, so the end of September 2004 found them reunited — and actually stronger, on reflection, for the time spent apart. The couple's occasional dinner parties in their dining room with its rustic open fireplace and long mahogany table that seated no fewer than 17 became sought-after invitations. Kate had organised some bright red and white gingham curtains, while William's contribution was a glass-fronted champagne fridge and a large oil painting of his royal grandmother who presided solemnly — though surely with a mild touch of satire — over festive gatherings.
Lacey basically just puts his own twist on what Katie Nicholl has documented endlessly. I think it's interesting – consistently interesting – that no one knows when Will & Kate first met. Lacey suggests, as have other royal historians, that Kate met William before university, when he was at Eton and she was at Marlborough. Lacey also suggested that they possibly ran into each other on their gap year, where Kate was trying to follow him around before she stalked him at St. Andrews. Lacey doesn't answer his own questions about Kate's stalker vibe – I guess he can't quite bring himself to say that the Future Future Queen repeatedly threw herself into William's path over the course of several years, and that, oh right, he ended up marrying her because she played him like a fiddle, flattered him and simply waited until she was his only option. Such a love story!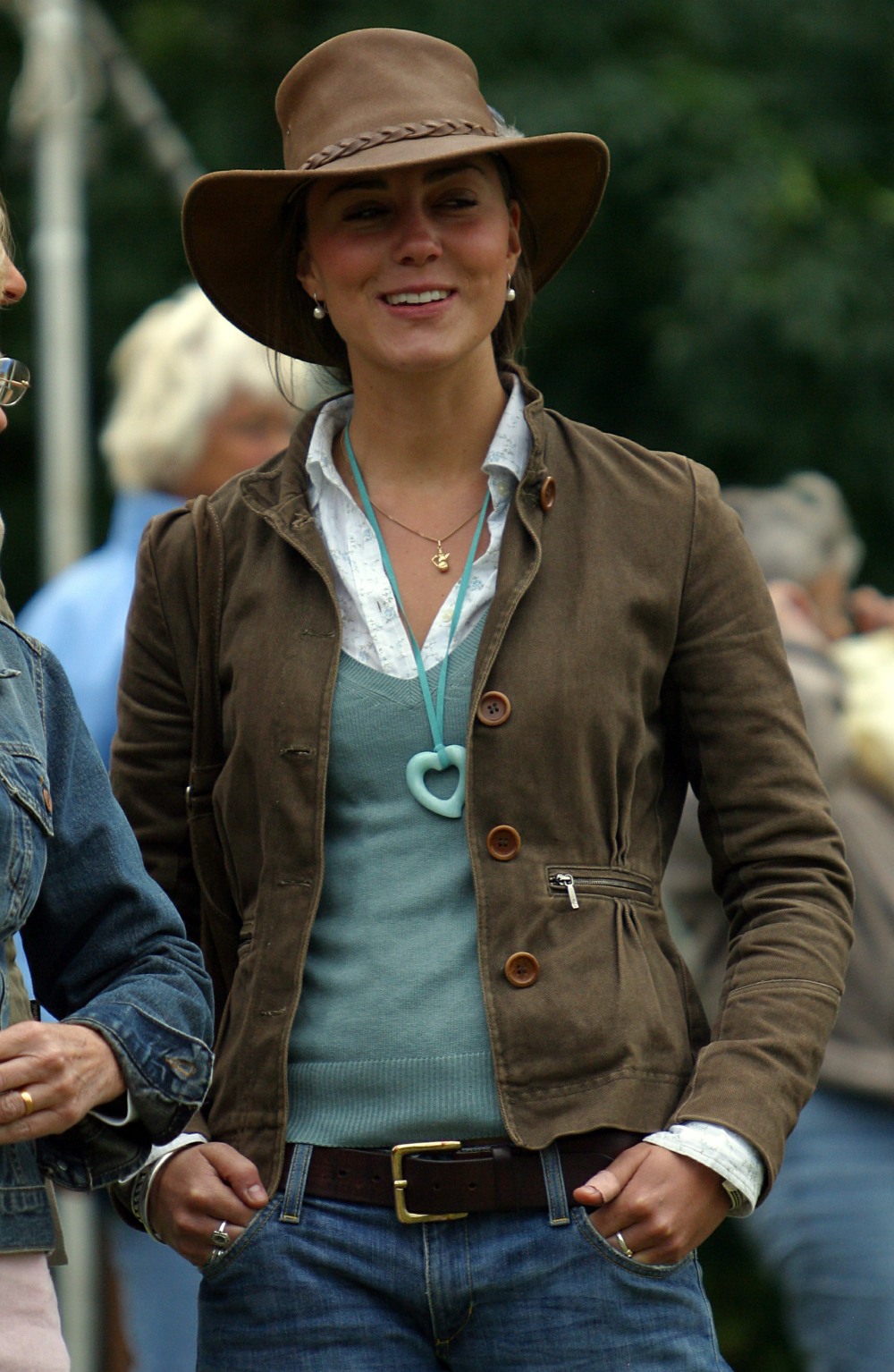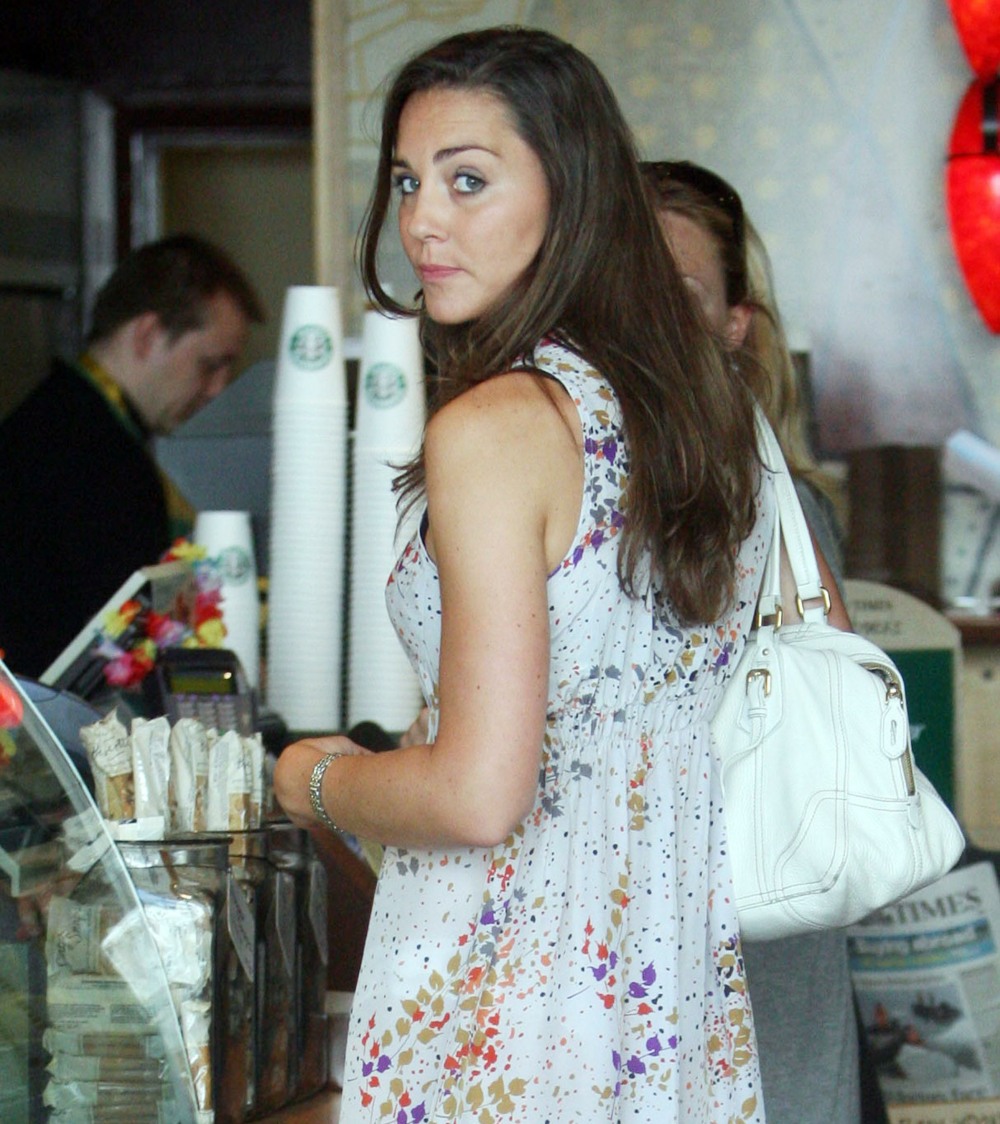 Photos courtesy of WENN.