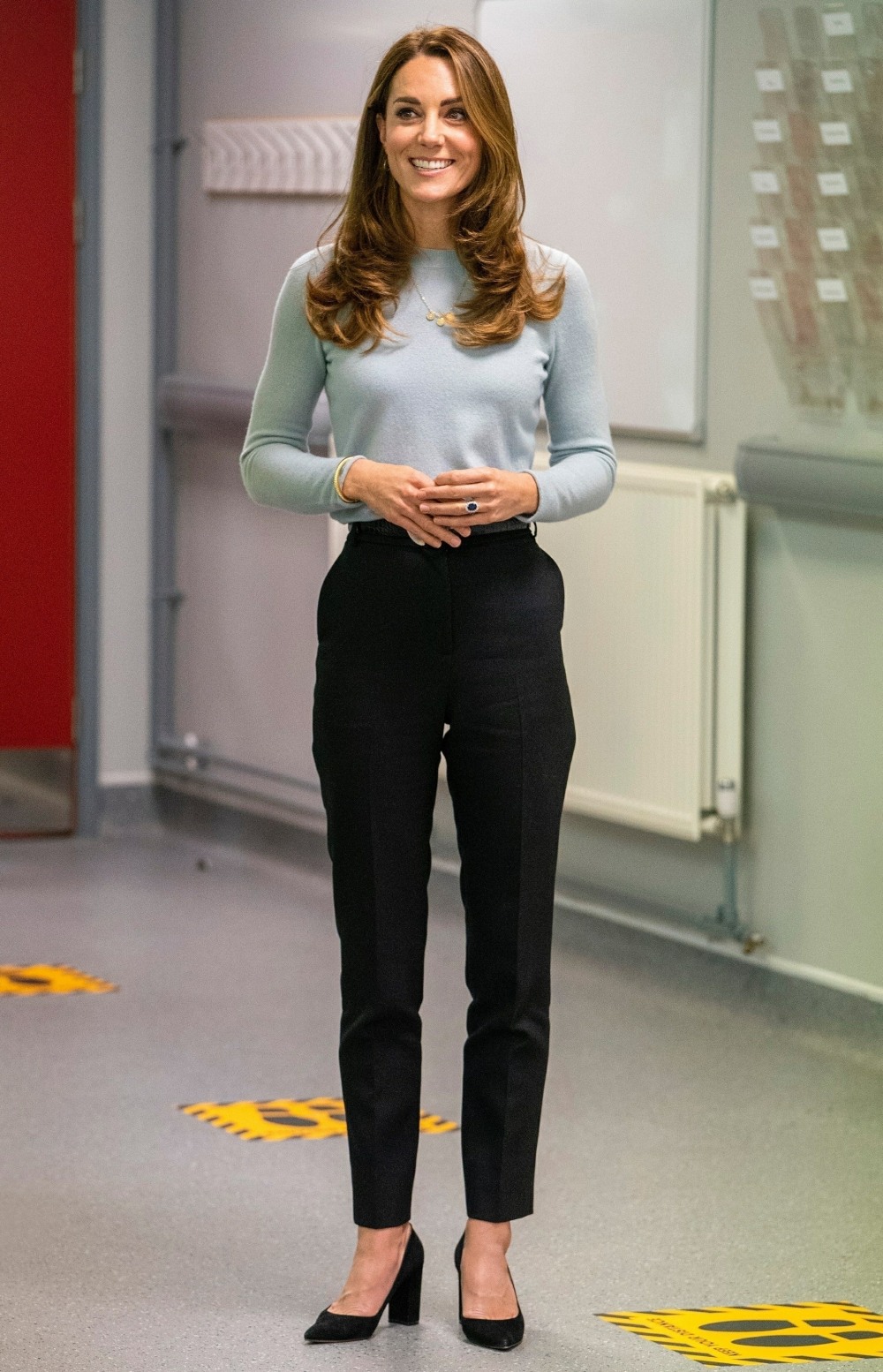 Here are more photos from the Duchess of Cambridge's appearance at the University of Derby yesterday. She was literally there to talk to students about how the pandemic is affecting their lives, their classes, their studies and their social lives. And she only wore a mask briefly, as she was entering a building, basically. As soon as she sat down with students, she took the mask off to pose for photos. I can't. This is so stupid.
Fashion notes: Kate wore a cashmere sweater and a coat by Massimo Dutti – the sweater retails for £119 and the coat retails for £249. Her shoes are Gianvito Rossi. No one has an ID on her pants? The pants are kind of the best part of this ensemble. They fit beautifully, they're not jeggings and they elevate the outfit. She also wore her new favorite protocol-breaking gifted necklace from All the Falling Stars.
Meanwhile, included in Robert Lacey's Battle of Brothers: William and Harry – The Inside Story of a Family in Tumult, there's a story about old-school Waity Katie.
The Duchess of Cambridge reportedly refused the first ever invitation she received from the Queen to celebrate Christmas with the royal family at Sandringham, a new book has claimed.

Battle of Brothers, a book written by historian Robert Lacey about the royal family and the relationship between the Dukes of Cambridge and Sussex, is due to be released later this month. In the book, which is being serialised by the Daily Mail, Lacey claims that when the monarch first extended an invitation for Catherine to join the royal family for their traditional Christmas lunch in 2006, the then-24-year-old declined.

According to Lacey, who works as a historical consultant on Netflix's hit period drama The Crown, Catherine wanted to wait until she was engaged before joining in the royal family's Christmas festivities. Catherine "would go to Sandringham on Christmas Day only when she was engaged and had a ring to prove it", the historian states in the book.

The Duchess of Cambridge made her first appearance at Sandringham for the royal family's Christmas celebrations in 2011, eight months after she and the Duke of Cambridge wed at Westminster Abbey.
I remember how there was talk of "why didn't Kate spend Christmas at Sandringham in 2010," because that was just a few months after she and William had gotten engaged. Looking back on it, I think she already had an idea of how the royal Christmas at Sandringham was just one big unnecessary hassle, and she wanted to spend one last lowkey Christmas at home with her family before she got married. Either that or the Queen didn't really invite Kate in 2010 (although I think the Queen probably did). Now, do I believe that the Queen really invited Kate to Christmas in 2006? Perhaps. Note that the Queen didn't invite Kate for the entire holiday – it was basically an offer to Kate to drive in from Bucklebury to Sandringham on Christmas Day just to have lunch with the royal family. Merry Christmas, you have to drive for hours! And honestly… 2006 was an interesting year for Will and Kate's relationship. William was absolutely pursuing other women at the time and keeping his options open, all while he was being heavily pressured by the media and the Middletons to propose to Kate. They ended up having their big breakup shortly after Kate's January 2007 birthday.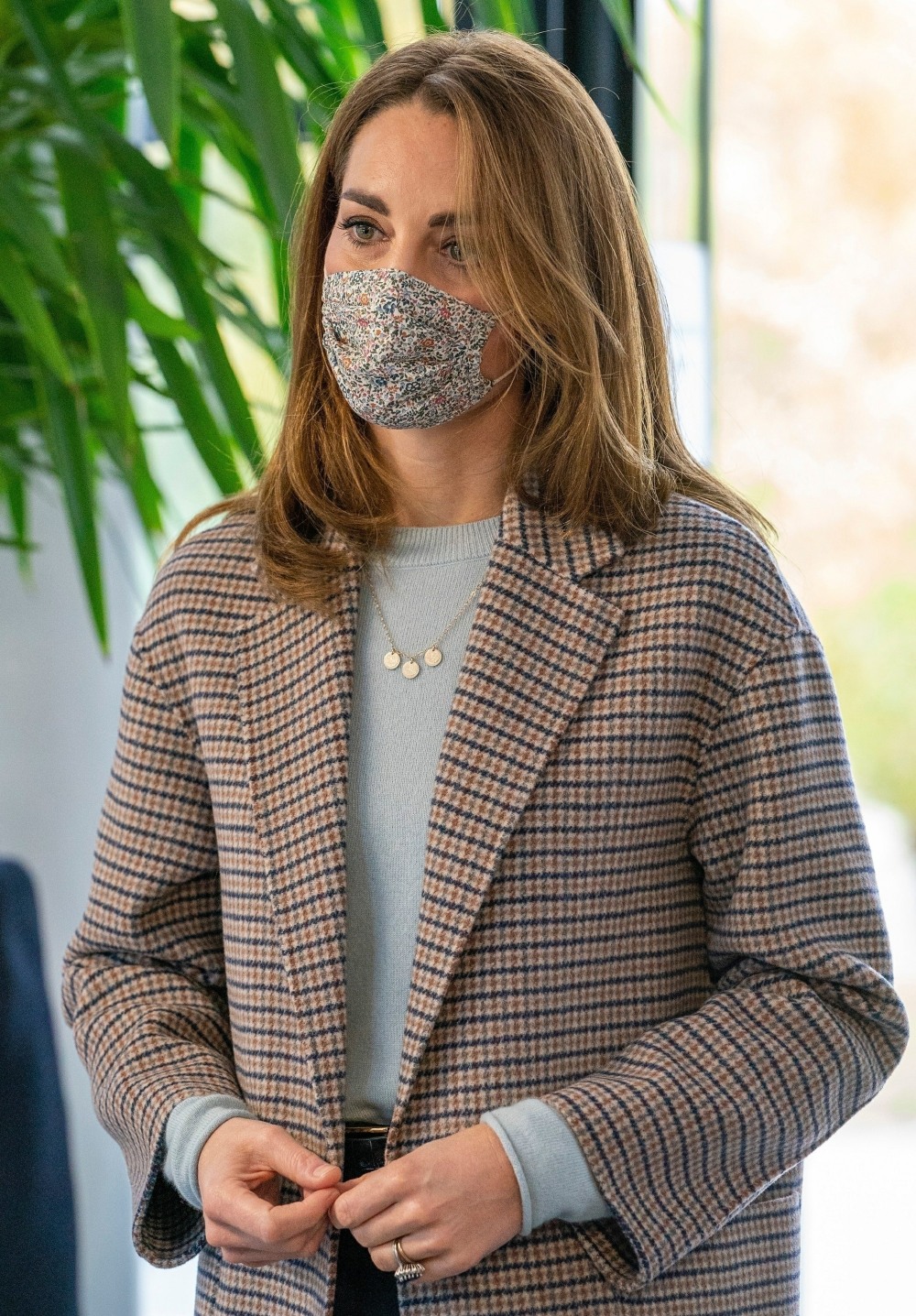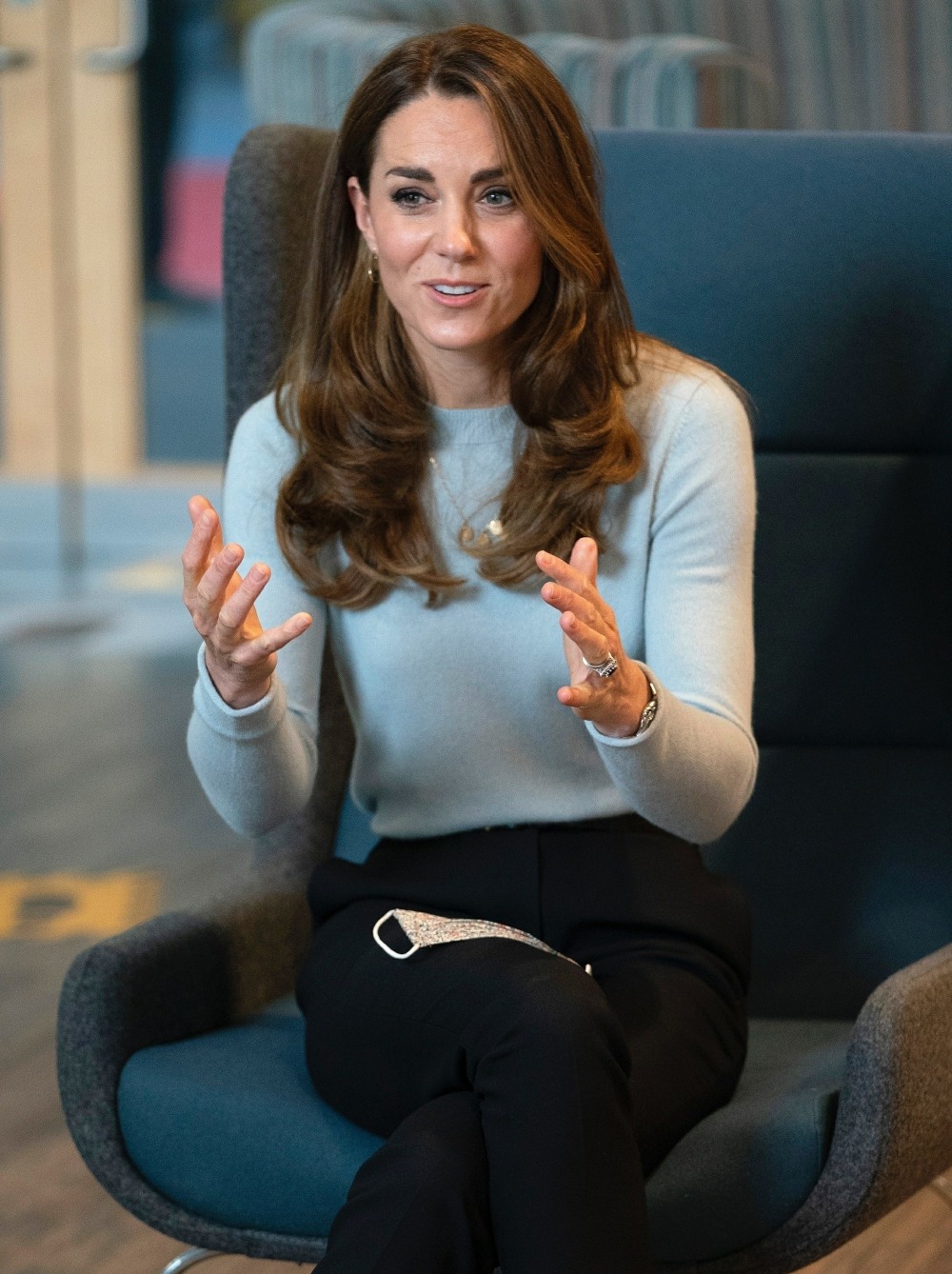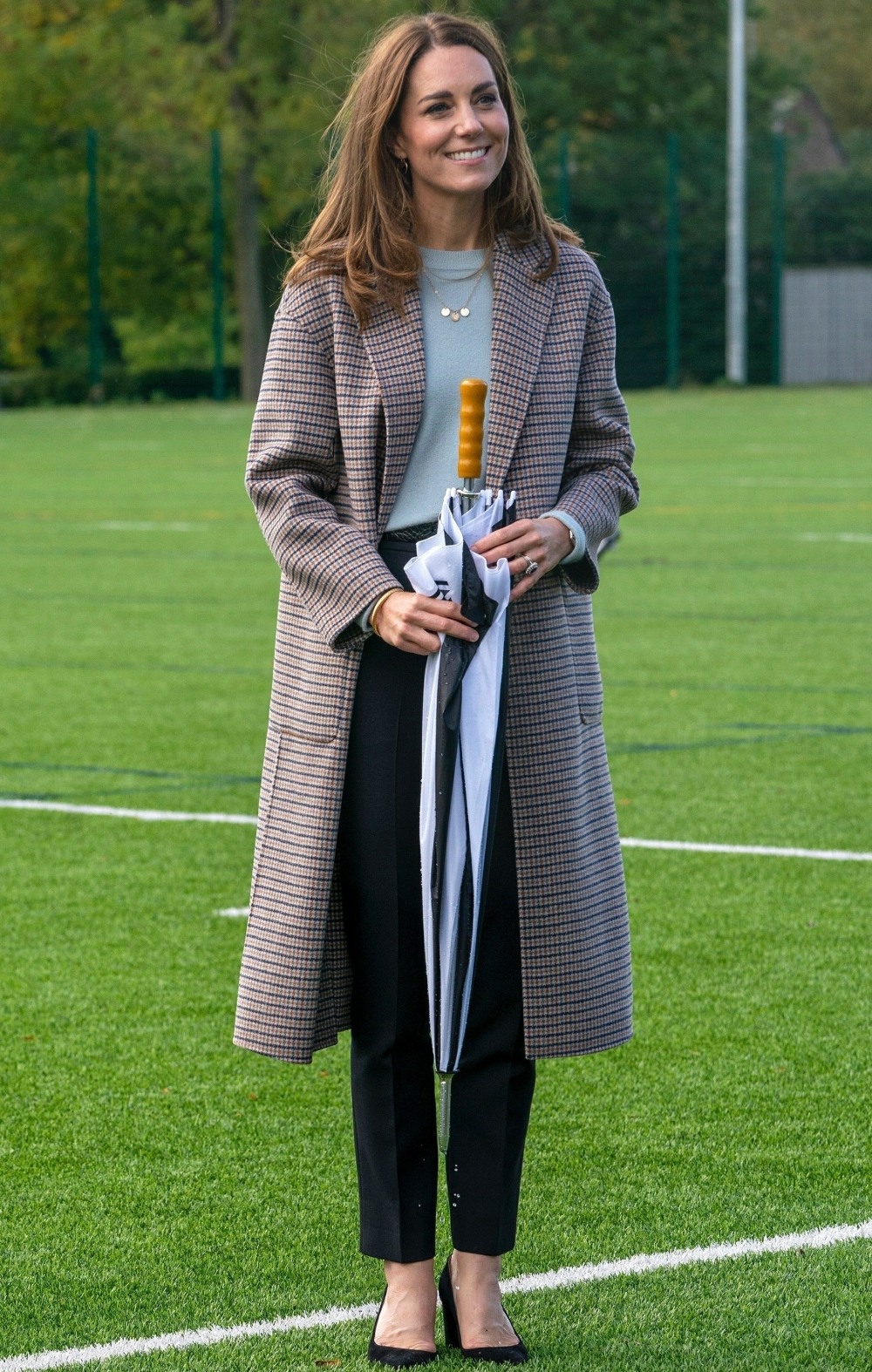 Photos courtesy of Backgrid.