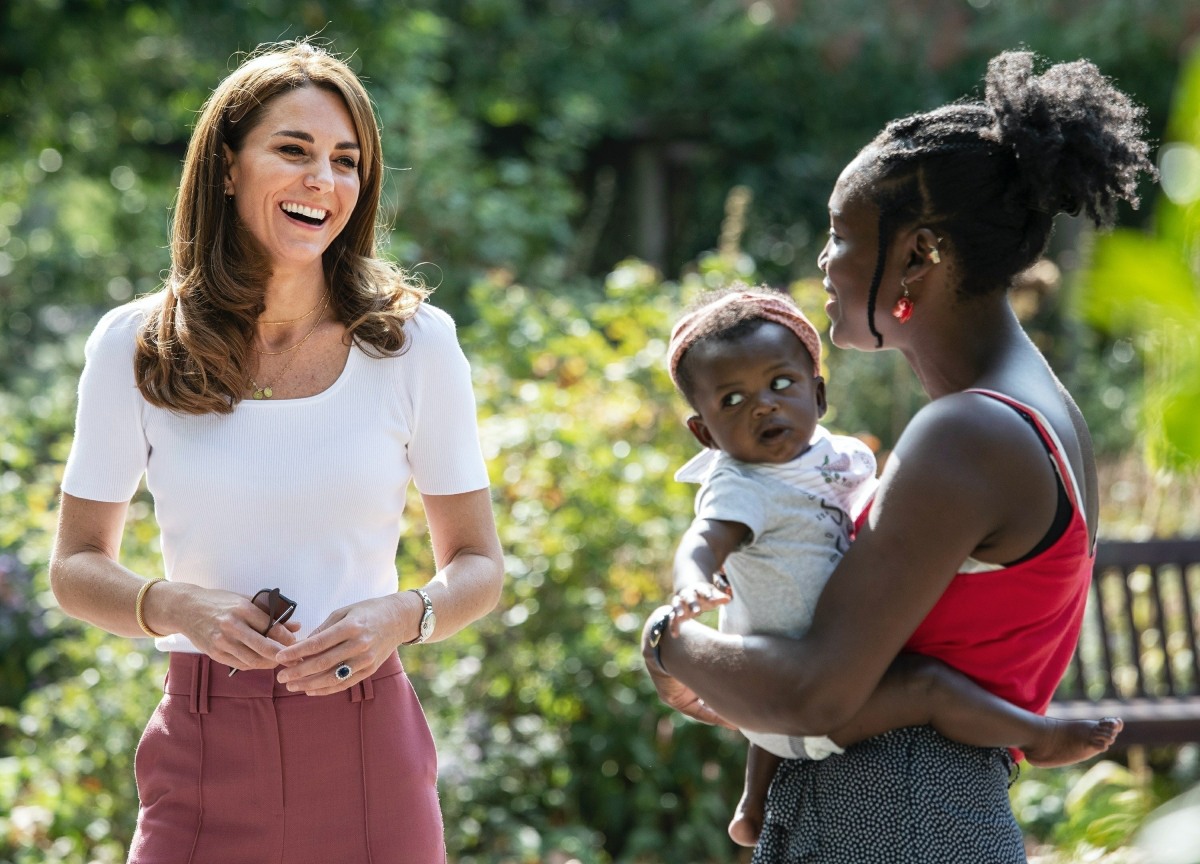 As we discussed, the Duchess of Cambridge broke protocol. She accepted and wore gifted jewelry. This is not even the first time – I remember stories about various designers (clothing and jewelry) "giving" freebies to Pippa Middleton so she could pass them on to her sister. Maybe that's the "middleman loophole" to royal protocol. Because as it turns out, there was a middleman in this recent broken protocol too. The jewelry was from the Irish jewelry house All The Falling Stars, and the pieces were bought by Thérèse Tully, then gifted to Kate during their Irish tour in March. So much for Kate personally commissioning that necklace – no, it was a creepy gift commissioned and bought by a royal fan. Kate didn't spend ANY money on those pieces.
Kate Middleton's new necklace and earring set was given to her in the most unexpected way! Thérèse Tully, a physiotherapist in Galway, Ireland, met Kate when she and Prince William visited the Salthill Knocknacarra Gaelic Athletic Association club (SKGAA) as part of their tour of Ireland in March. Needing somewhere to change in between engagements, the couple used her treatment room on site — and it was there that she left a note to the couple and a special gift for Kate. Waiting for Kate in the room was a pair of earrings and a personalized necklace that featured her children's initials.

"It's so amazing to see her wearing them, she seems to be getting so much wear out of the pieces – I'm just delighted," Thérèse Tully tells PEOPLE exclusively. "I wanted to give her something handcrafted from Galway, so I called Aisling, a local jeweler and commissioned her to make something bespoke, something fit for a princess. I didn't give her much notice but she did an amazing job."

Aisling O'Brien, who runs local jewelry business, All The Falling Stars. got to work, and in just 48 hours she had made a bespoke gold necklace with three gold discs etched with the first initial of Kate's three children, Prince George, Princess Charlotte and Prince Louis, and a pair of matching gold hoop earrings, all in 14-karat gold, which Tully left in the room with a framed note and her business card.

"There is a royal connection with one of my ancestors, so I explained that to them and wrote that I would love for them to accept the gifts," recalls Tully, who was raised in Galway and has run her local business Advance Physiotherapy at the club for over two years. After the couple left the room, Tully couldn't wait to go inside and see if her gift had been accepted. "I came back into the room and the boxes were gone and I was so excited! I phoned Aisling straight away and we just screamed down the phone, we were so happy," she shares.

While Kate thanked her in person at the event, which saw the couple take part in Gaelic football training drills and hurling, she also sent a more official note in the mail.

"I received a letter from her personal assistant at Kensington Palace, saying that she was so grateful, that she loved the pieces, and that they were sure she would get loads of wear out of them — I've kept it and framed it!"

As for the jeweler, O'Brien has been inundated with calls worldwide for both pieces, which are now completely sold out and only available on pre-order with a delivery time of approximately six weeks.

"I just thought it would be a nice thing to do and I've always loved her style and her whole ethos," says Tully, who has fond memories of meeting Kate. "We got talking and she shook my hand, she was so lovely — what you see in the magazines, is exactly what she is like in real life — really polite and so sweet."
Again, all of this is Kate breaking protocol. If you wanted to stretch it, you could say Kate did the right thing by accepting the gifts to avoid being rude, but it was her obligation – per protocol – to not wear the jewelry. Or, how about this, Kate could have thanked Tully and paid her for the gift if Kate wanted to keep it. Now it looks like Kate is showing partiality (which is apparently a crime among the Windsors) AND she's allowing an Irish jeweler to profit off her royal connection. I get that this is a situation with nuance, but before all of the Keen Defenders ride in here on their be-wigleted high horses, just pretend that this was Meghan for a second and see if you feel differently. This is tacky and unroyal.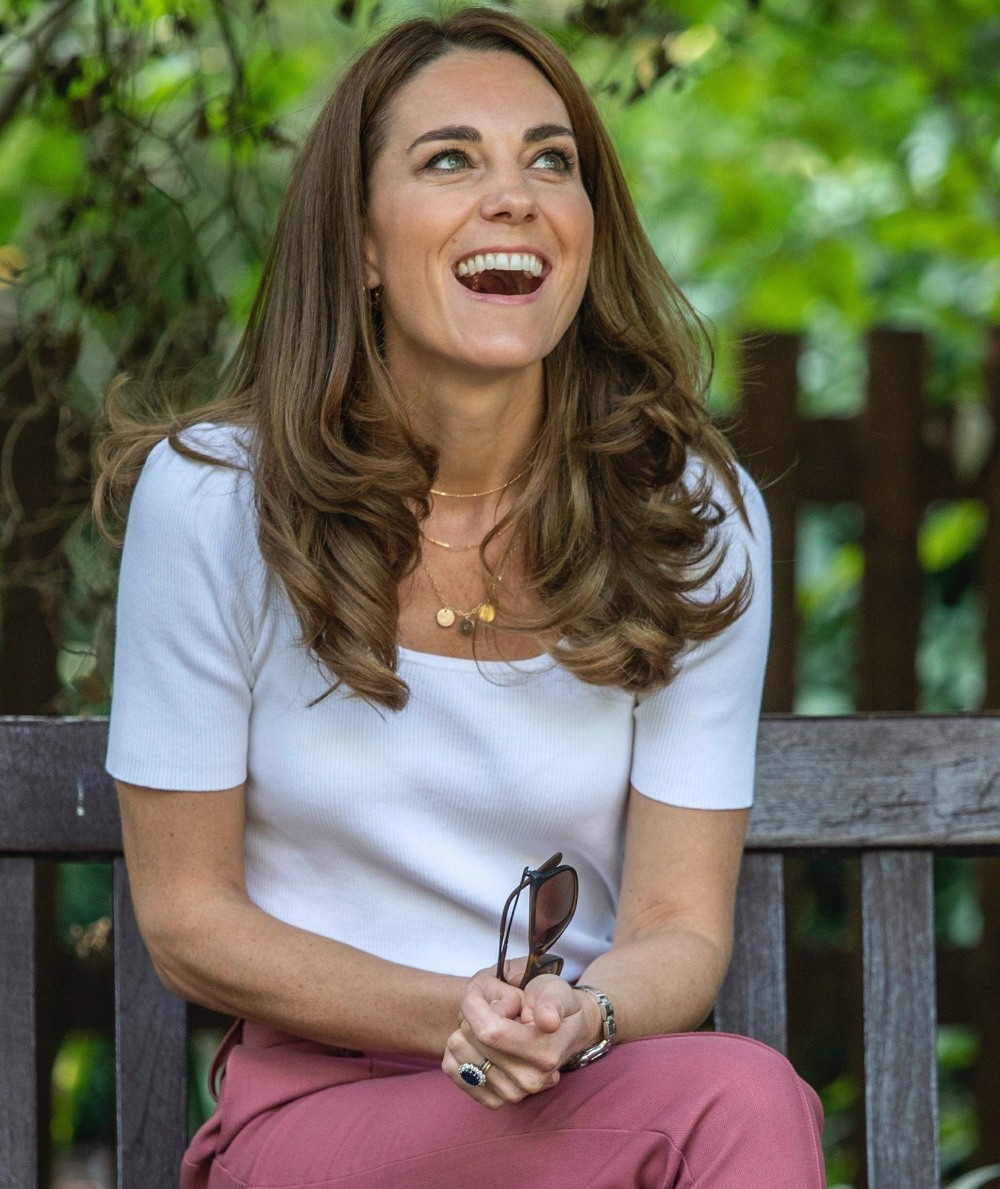 Photos courtesy of Avalon Red, Backgrid.