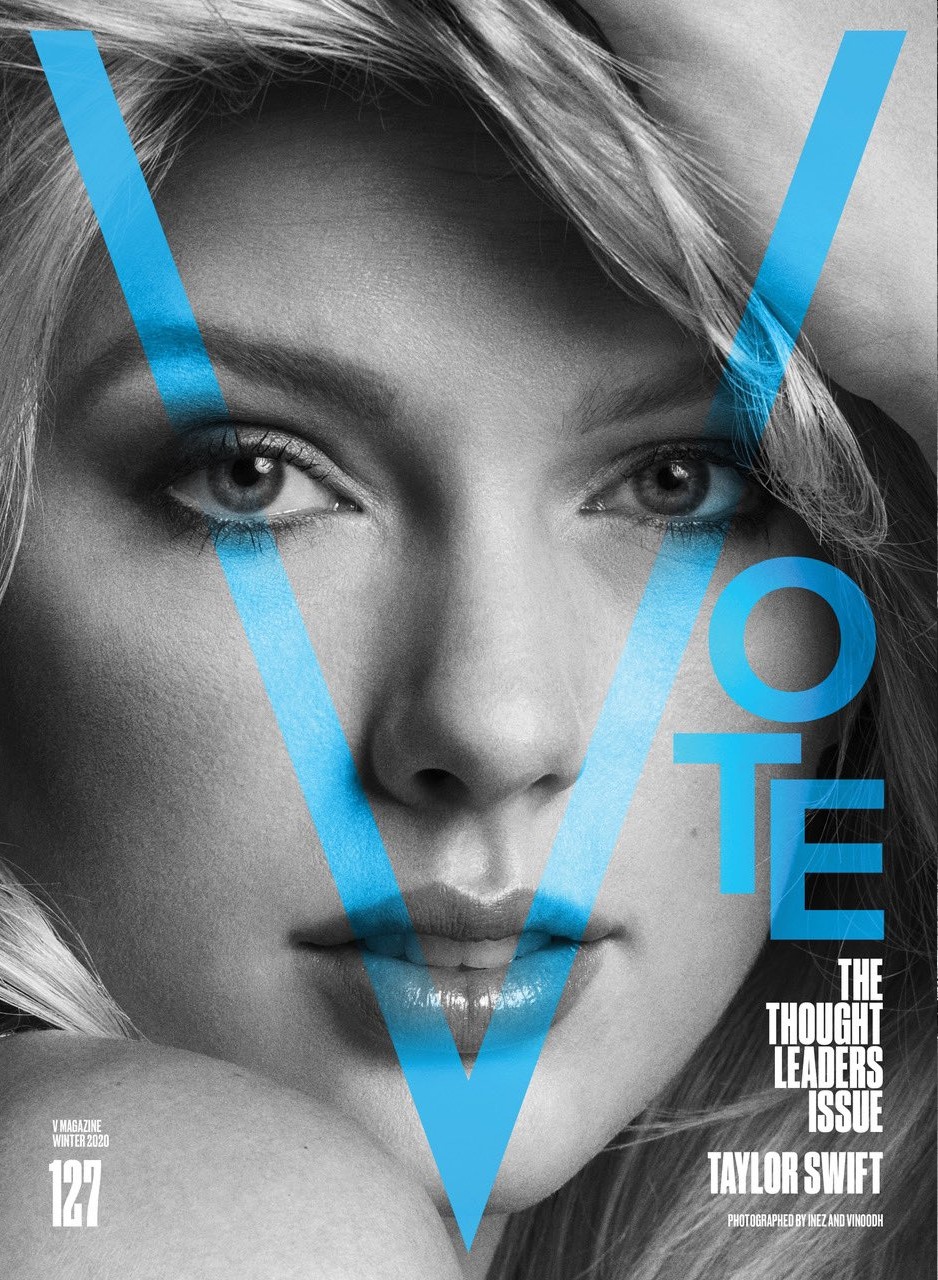 Taylor Swift kept quiet about politics for so many years. 2018 was the year she finally began speaking up and speaking out, and since then, I've really admired the way she conducts herself politically. Her political messaging is informative and earnest, and she mainly aims her messaging at her own fanbase of mostly young girls and women. Taylor began showing an "angry woman" side of herself this year, as she tweeted about Black Lives Matter, Donald Trump's dismantling of the US Postal Service, and Trump's white supremacy. Little surprise that Swift is supporting the Biden-Harris ticket. But her endorsement is welcome all the same. From an interview with V Magazine:
"The change we need most is to elect a president who recognizes that people of color deserve to feel safe and represented, that women deserve the right to choose what happens to their bodies, and that the LGBTQIA+ community deserves to be acknowledged and included. Everyone deserves a government that takes global health risks seriously and puts the lives of its people first. The only way we can begin to make things better is to choose leaders who are willing to face these issues and find ways to work through them.

"I will proudly vote for Joe Biden and Kamala Harris in this year's presidential election. Under their leadership, I believe America has a chance to start the healing process it so desperately needs."
Perfect endorsement is perfect. Once again, Taylor understands how to make an impact, and how to ensure that her endorsement has weight. Taylor is arguably one of the most famous American women in the world. Whatever she said about the election would have made news. She knows that, and she made her endorsement thoughtfully.
I spoke to @vmagazine about why I'll be voting for Joe Biden for president. So apt that it's come out on the night of the VP debate. Gonna be watching and supporting @KamalaHarris by yelling at the tv a lot. And I also have custom cookies 🍪💪😘

📷 @inezandvinoodh pic.twitter.com/DByvIgKocr

— Taylor Swift (@taylorswift13) October 7, 2020
Photos courtesy of Backgrid, cover courtesy of V.