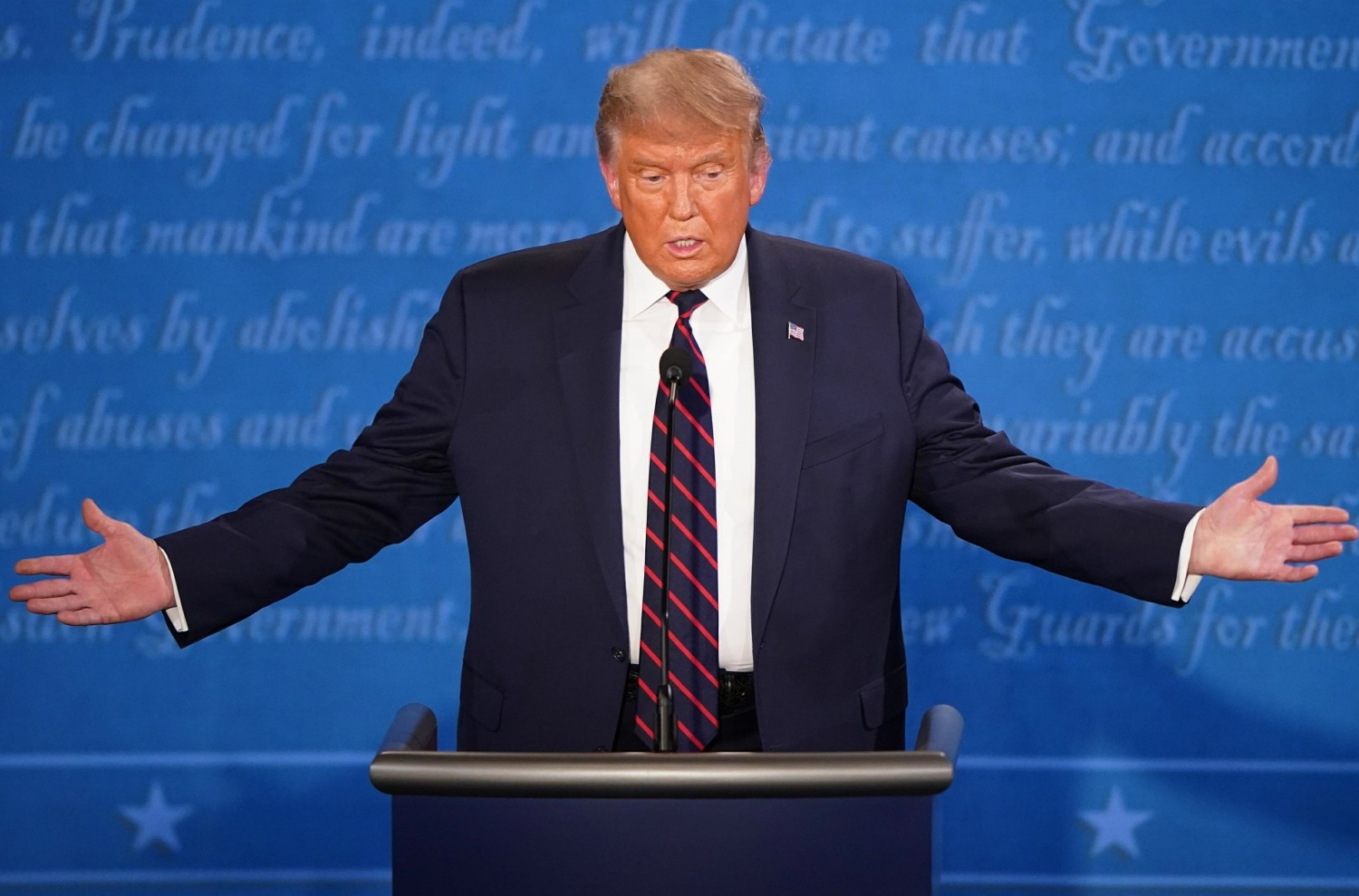 As we discussed, Speaker of the House Nancy Pelosi is going to get into a larger discussion about the 25th Amendment and what can and should be done about Donald Trump. You might ask yourself, "yes, he's heavily medicated and he has a deadly virus, but is he really behaving that differently?" The answer is… ???? I mean, he was absolutely demented before, but yes, I notice a difference in him right now. He's especially crazy, notably unhinged, he sounds hoarse and raspy, and he's visibly medicated (he's still on dexamethasone steroids) and pained. So, the NY Times did a story about all of the crazy sh-t Trump has been saying and doing this week and it's just… wow, how far we've fallen. Trump's America is such an embarrassment.
He's mad that his Cabinet won't indict his political enemies: President Trump berated his own cabinet officers on Thursday for not prosecuting or implicating his political enemies, lashing out even as he announced that he hoped to return to the campaign trail on Saturday just nine days after he tested positive for the coronavirus.

He wants to hold campaign rallies this weekend: Mr. Trump secured a statement from the White House physician clearing him to return to public activities on Saturday and then promptly said he would try to hold a campaign rally in Florida that day, two days earlier than the doctor had originally said was needed to determine whether he was truly out of danger. The president again dismissed the virus, saying, "when you catch it, you get better," ignoring the more than 212,000 people in the United States who did not get better and died from it.

Bonkers over the phone & on social media: The president has not been seen in person since returning to the White House this Monday, but he sought to reassert himself on the public stage with a pair of telephone interviews with Fox News and Fox Business as well as a video and a series of Twitter messages. Even for him, they were scattershot performances, ones that advisers said reflected increasing frustration over his political fortunes only 26 days before an election with surveys that show him trailing Mr. Biden by double digits.

He wants to indict Obama: The president castigated his own team, declaring that Attorney General William P. Barr would go down in history "as a very sad, sad situation" if he did not indict Democrats like Mr. Biden and former President Barack Obama. He complained that Secretary of State Mike Pompeo had not released Hillary Clinton's emails, saying, "I'm not happy about him for that reason." And he targeted Christopher A. Wray, the F.B.I. director. "He's been disappointing," Mr. Trump said. "Unless Bill Barr indicts these people for crimes, the greatest political crime in the history of our country, then we're going to get little satisfaction unless I win and we'll just have to go, because I won't forget it," Mr. Trump said, referring to the investigation into his 2016 campaign ties with Russia. "But these people should be indicted. This was the greatest political crime in the history of our country, and that includes Obama and it includes Biden."

He blamed Gold Star families for infecting him: Mr. Trump told his Fox interviewers that he felt well despite his hospitalization, although during his evening phone call with Sean Hannity, his voice at times sounded raspy and twice he had to clear his throat. During his hourlong morning call with Maria Bartiromo, he seemed to suggest he may have been infected by the Gold Star parents of soldiers killed in battle at an event honoring them last month at the White House, although a spokeswoman later denied he meant that.

He's still on 'roids: He said he was no longer taking the experimental drugs used to treat the virus, but he added that he was still taking a steroid that doctors say can produce bursts of energy, euphoria and even a sense of invulnerability. "I felt pretty lousy," Mr. Trump said. But, he added, "I'm back because I'm a perfect physical specimen and I'm extremely young." He once again played down the severity of the disease. "Now what happens is you get better," he said. "That's what happens, you get better." White House aides privately expressed concern about whether the president's animated mood in recent days stemmed from the dexamethasone. Doctors not involved with the president's care said it could have a significant effect on a patient's behavior.

He's not staying in the WH residence: Watching the news coverage and angry at the state of the race, Mr. Trump has been imploring aides to let him resume campaign rallies as soon as this weekend. He showed up again in the Oval Office on Thursday despite efforts to get him to remain in the residence until he was more fully recovered. In addition to the attempt to hold a rally in Florida on Saturday, he said he would try to stage one the following day in Pennsylvania.
There's also a part in the article where Mitch McConnell says he hasn't even gone to the White House since early August because he's so freaked out by the White House's lax pandemic protocols. And the fact that Trump is likely still infectious, possibly still feverish and absolutely still symptomatic and he's going to the Oval Office? Maskless? All so he can berate his Cabinet secretaries about how they need to indict Barack Obama and Joe Biden? And he wants to hold Nazi rallies? Whew.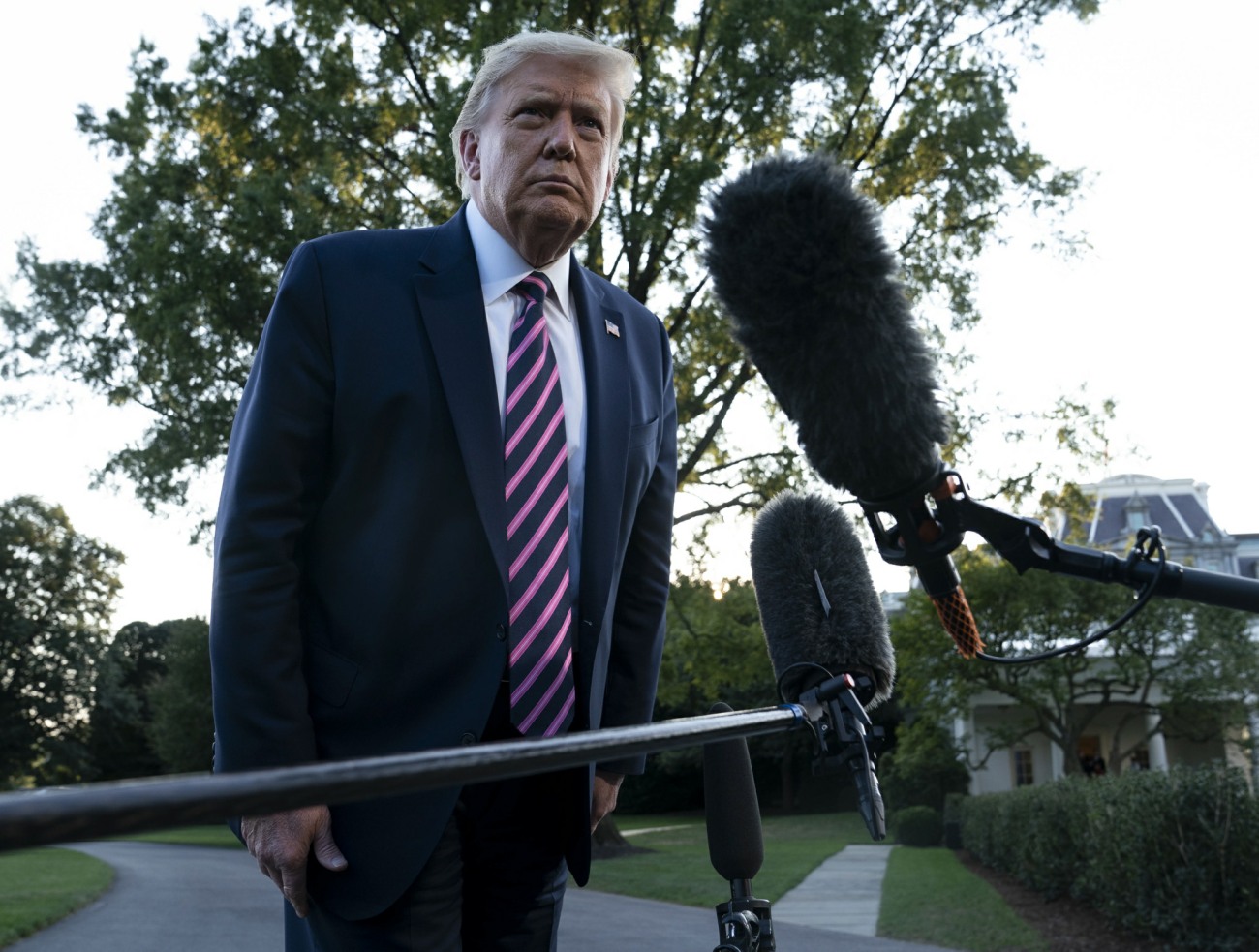 Photos courtesy of Backgrid.