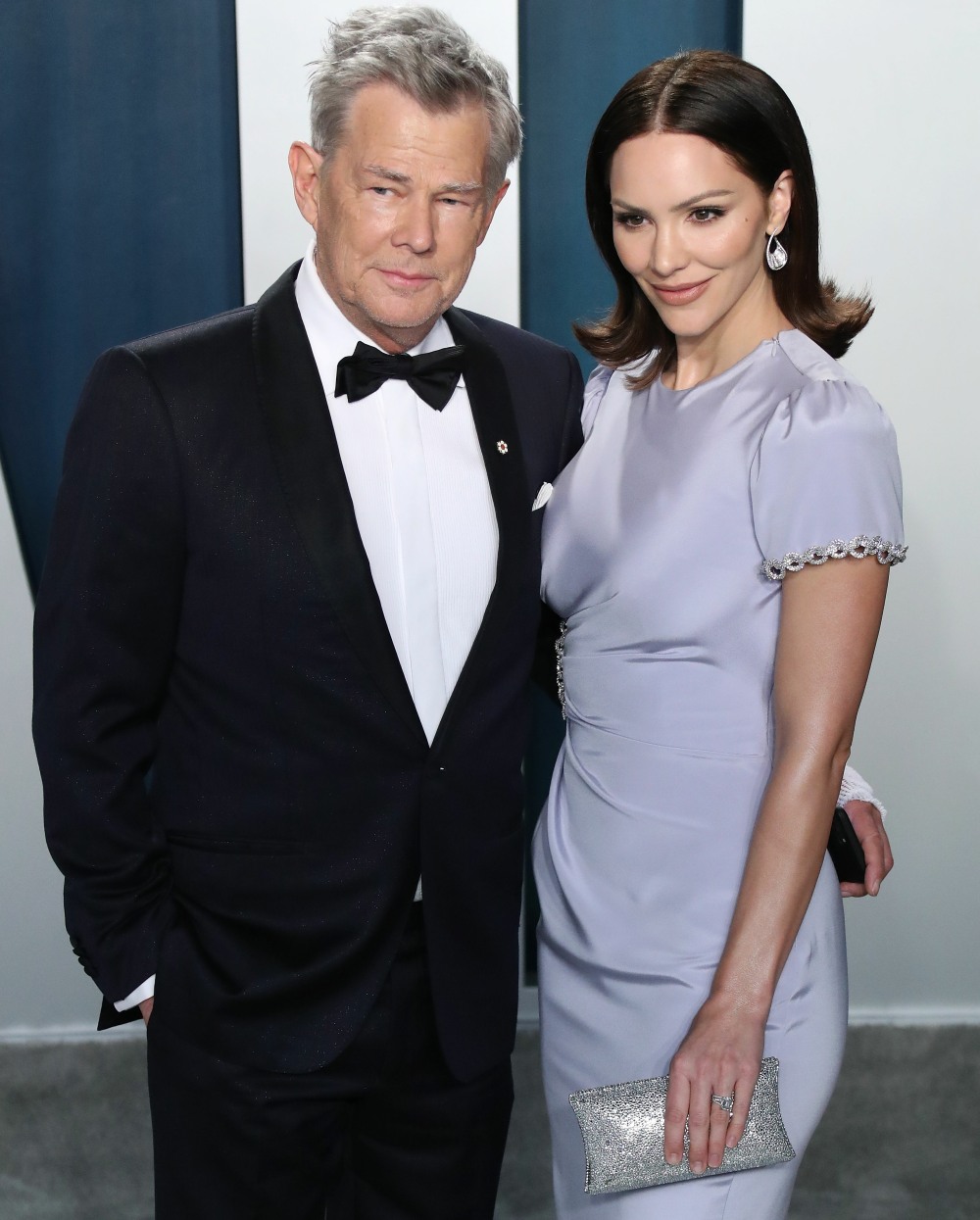 This story just gave me flashbacks to Katharine McPhee's wedding weekend, which happened to be Zoe Kravitz's wedding weekend and Sophie Turner's wedding weekend. All of those ladies got married within 24 hours of each other in June 2019. Sophie got pregnant soon after, and Zoe… still childfree. But it looks like Katherine is getting hers and then some. Not only did she marry David Foster, a four-times-divorced man twice her age, but now she's pregnant with his SIXTH child. Foster has five adult daughters already, aged 34 through 50. Katharine is 36. Would you? I would not, but I guess she wanted to make sure her name was in the will. HARSH BUT TRUE, don't even start.
Katharine McPhee is a mommy-to-be! The Smash actress, 36, and husband David Foster are expecting their first child together, sources confirm to PEOPLE. McPhee and Foster were spotted out on Tuesday in Montecito, California, grabbing lunch together and shopping for baby buys. The mom-to-be dressed casually in gray leggings, a black top and a baseball cap while carrying her dog in a bag.

McPhee and Foster, 70, tied the knot in June 2019 after first meeting in 2006 when he mentored her and other contestants on season 5 of American Idol. Foster is already father to daughters Sara, 39, Erin, 38, and Jordan, 34, whom he shared with second wife Rebecca Dyer, and daughters Allison, 50, and Amy, 46, from previous relationships.
There's not a ton of gossip around Foster's daughters feeling one way or the other about their "stepmother." Some of his daughters even get along well with Katharine. Because they're the same peer group. I imagine once dear old dad is on his fifth wife and sixth child at the age of 70, his daughters just have to sit back and let go. Maybe it's fine.
Not so fine? In September, Katharine was outed as a contributor to the National Republican Senatorial Committee, which is obviously trying to support existing anti-LGBTQ Republican senators (hello Lady G) and get more of those kinds of knuckle-draggers elected. Since she was outed as a Republican, she has not tweeted anything since then, and the comments are turned off on her Instagram (although I don't know if she's always had the comments turned off, I never look at her IG). So, a 30-something Republican white woman is knocked up with her 70-year-old husband and she's his fifth wife. Got it.
Wow, Katharine and David went out to dinner with Prince Harry and Duchess Meghan last night!
Meghan & Harry were seen out dining in Montecito on Tuesday night. We love Meghan's casual look for dinner with friends in photos exclusive to the Daily Mail. https://t.co/znk4euF4MQ

— Meghans Mirror (@MeghansMirror) October 9, 2020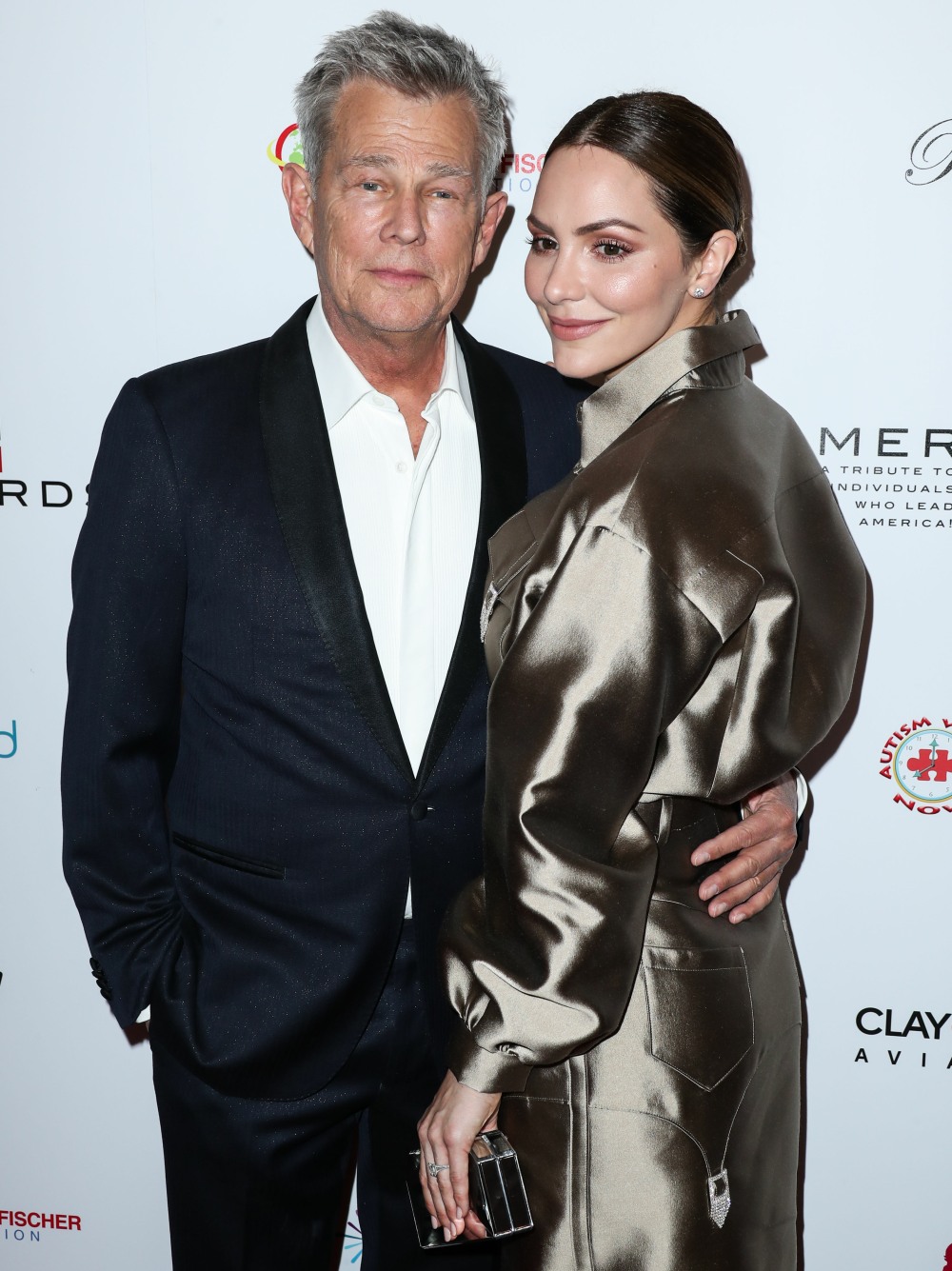 Photos courtesy of WENN.