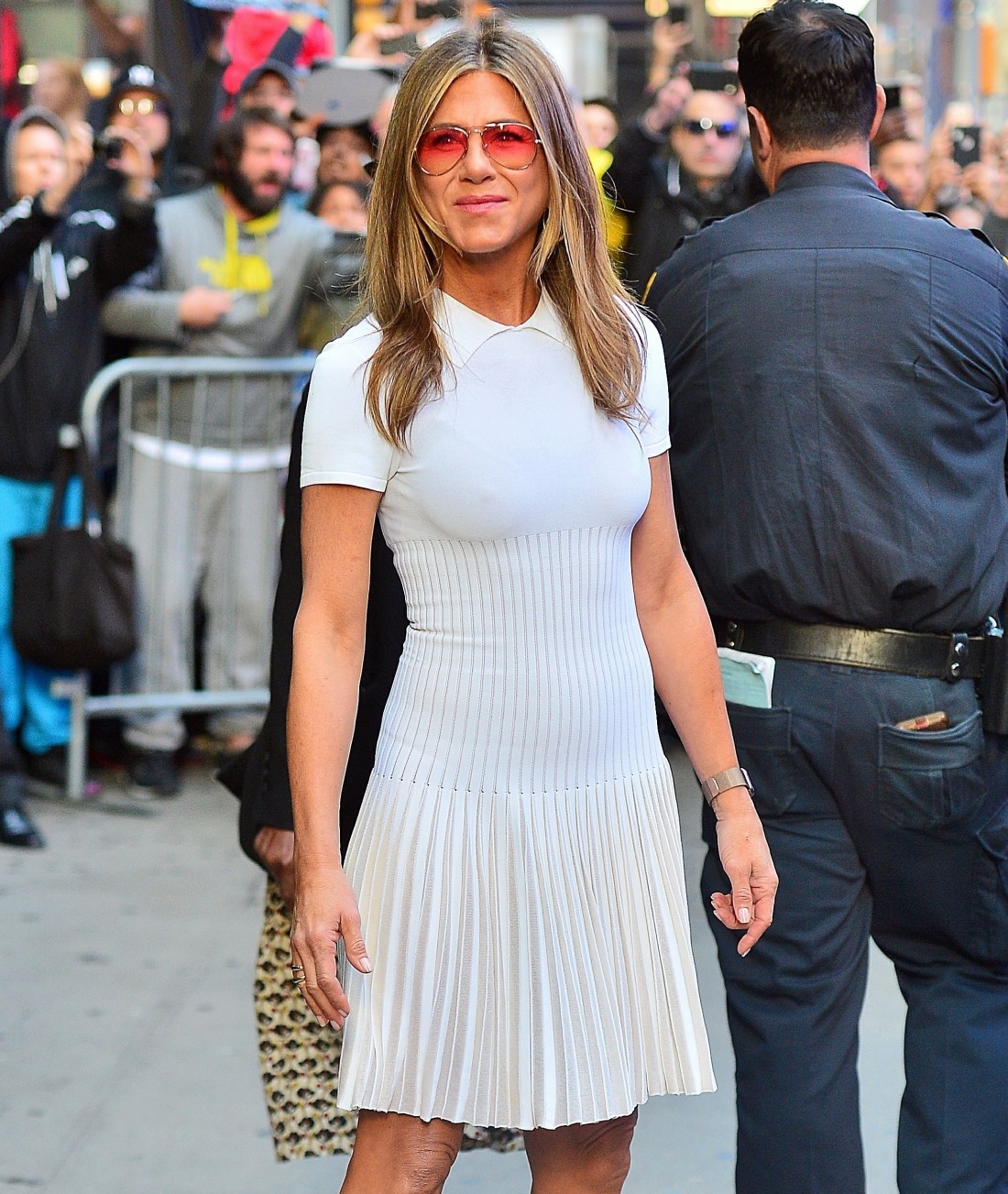 What is the best way to name a dog? Should they be given human names like David or John? Or should they be given animal-specific names like Tag or Spot? I don't know. Usually my animals have human names, but I think most pet owners know that their animals' "formal name" is just the jumping-off point for a million nicknames. Jennifer Aniston definitely seems like a person who consistently goes with human names for dogs. She's had dogs with names like Dolly, Clyde and Sophie. But now she's added a new puppy – a rescue puppy – to her family. And she gave him a somewhat elegant name: Lord Chesterfield.
Jennifer Aniston has added a new four-legged friend to her family. On Sunday, the 51-year-old actress introduced her 35.7 million Instagram followers to the new addition, Lord Chesterfield.

"Hi! I'd like to introduce to you the newest member of our 🐾 family…. this is (a very tired) Lord Chesterfield," Aniston gushed. "He stole my heart immediately."

In the adorable clip, Aniston is heard whispering, "Chesterfield, have you fallen asleep with your bone in your mouth? I think you have."

Aniston, already a proud dog mom, also gave a special shoutout to the Wagmor Pet Hotel & Rescue Spa in Studio City, California. "A HUGE thank you to @wagmorpets for the incredible work you do. Grateful you take such great care of these rescues and find them their forever home," Aniston wrote.
Lord Chesterfield: a cute name for a dog or nah? I think it's cute, because it's so easily made into a nickname. It's absurd to think that you'd call a dog by shouting "Lord Chesterfield, come here!" But Chester? The Lordship? Chesty? Lord C? All of those work.
And yes, LC is adorable. I can practically smell the puppy breath. This is not helping! I've been thinking so much about getting another cat or even a dog during the pandemic. My local shelter (where I got my Panther kitten) keeps sending me emails how many kittens they have. SOB.
Photos courtesy of Backgrid, Instagram.