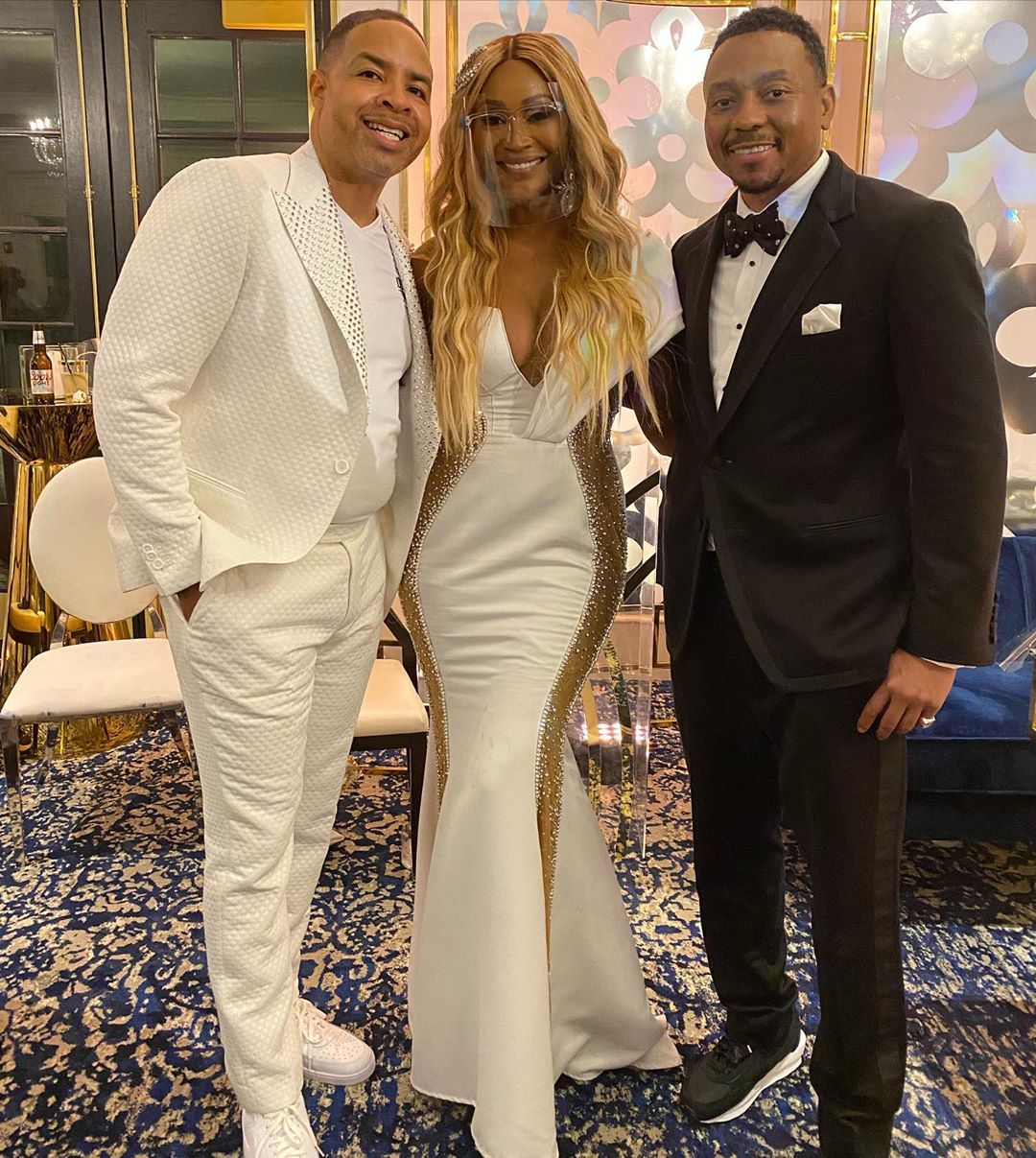 We've heard, for months, about how an August wedding in Maine attended by a little over 60 people ended up being a superspreader event linked to at least 170 covid cases. The reason we know about this is because the Maine CDC did their homework and did contact tracing, which they're being blocked from doing for the superspreader event held by the White House. As of a couple of weeks ago, there were 8 deaths resulting directly from that wedding. Keep in mind that there were under 65 people there. Well Cynthia Bailey of Real Housewives of Atlanta isn't going to let a little pandemic get in the way of her wedding plans. On Saturday she married Mike Hill and hed a reception indoors with 250 guests because the weather was bad. She asked guests to wear masks and hired a deep cleaning team with safety checks, so at least she tried somewhat. Social media shows that was largely ineffective. The whole idea of having a giant in person wedding at this time is ridiculous. Here's People's writeup on Cynthia's best laid plans.
"Usually, my concern before the wedding would be more focused on a lot of the aesthetics of the wedding," Bailey tells PEOPLE. "However, because we are getting married in a pandemic, the focus has turned to: Do we have the thermometers for the temperature checks? Do we have sanitizer stations?"

"We aren't messing around," she adds.

The couple is set to wed at the Governors Towne Club in Acworth, Georgia. The ceremony was originally set to take place outdoors to accommodate their 250-person guest list, but due to impending weather from Hurricane Delta, the ceremony was forced to be moved indoors.

"Luckily, it's big enough to be inside and still social distance, " she says of the venue.

But spreading out chairs isn't all the couple is doing. Ahead of the wedding, Bailey, 53, and Hill, 50, hired a team from Saniture Facilities Maintenance Inc. to deep clean the venue with a professional cordless electrostatic handheld sprayer. And before entering the ceremony, guests will be required to sign a COVID-19 waiver, undergo temperature checks, and be asked to wash their hands.

We will have hand sanitizing stations throughout the venue," says the reality star. "And everyone must be wearing a mask at all times, it's not optional."

"We want to make people feel comfortable and not look irresponsible," adds Hill. "We've been super transparent with everyone about what will be required. We're doing everything we possibly can."

And if a guest doesn't have their own mask, not to worry: former Real Housewives of New York City star Jill Zarin sent her friend a supply of masks for the special day. They will also be passing out face shields as well.

"Jill made all of my masks," says Bailey. "My wedding is going to look like a masquerade ball."

As for the reception, social distancing dots will be placed throughout the venue to promote a safe environment for all guests.

"We're not doing the traditional round tables, where everyone has a name tag and everyone sits together," says Bailey. "We have food stations. This is a moving-around wedding. You can literally stand outside and drink and eat if you want to."

"There's no formality," says Hill. "We want people to feel free and safe."
I haven't seen anyone other than over zoom or outdoors and masked for seven months. I haven't even hung out with a handful of people, not to mention dozens. Of course you can "ask" people to wear masks indoors. All I have to do is go to the grocery store to see how that's working out. People absolutely do not wear masks or they pull them down to do one little thing, like talking to the checkout person. You cannot get a large group of people who are eating, drinking and dancing to wear masks long enough for it to be safe for everyone. Videos posted from the wedding show that's exactly what happened and by the time the music came on no one was wearing masks and were all clustered together. Just a few people wore visors. Having an indoor party is reckless, obnoxious and selfish. I don't care if she hired a whole deep cleaning team. Did she rapid covid test everyone on entry too? Temperature checks are definitely not enough.
A personal trainer with a public Instagram (she is mentioned in Cynthia's Instagram stories) has videos from the wedding. In the food line people are wearing masks. When it came time to do the garter removal I didn't see one mask in the video and no one was socially distanced at all. Here's a screenshot.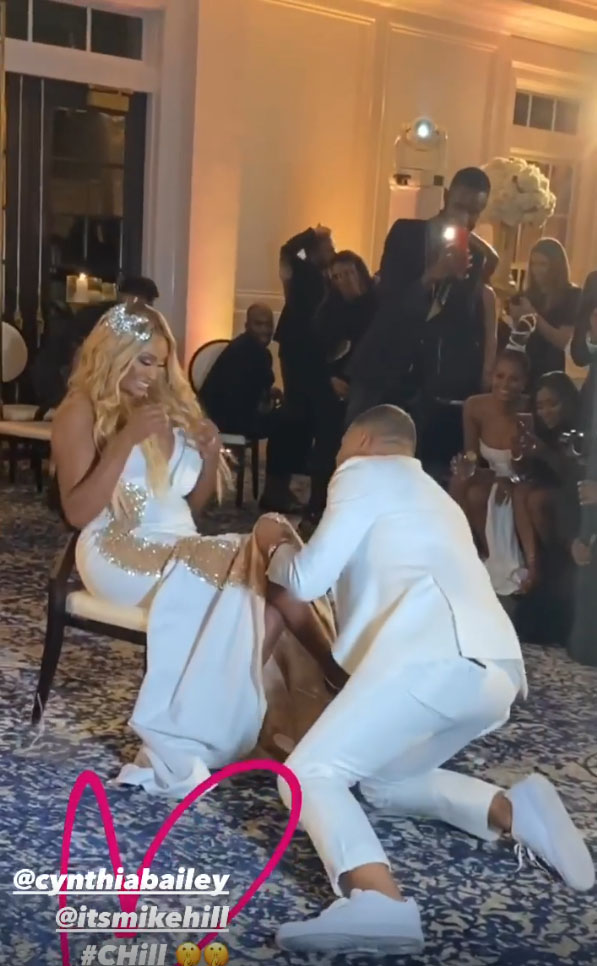 Here's a larger shot, from a video posted by another guest, a friend of the personal trainer. These videos took me less than five minutes to find. Hope it was worth it and that no one caught anything.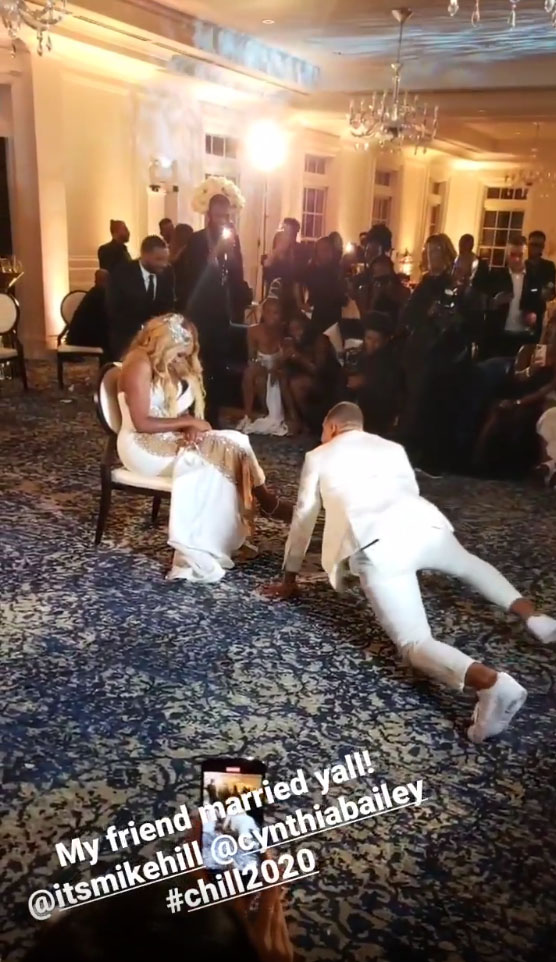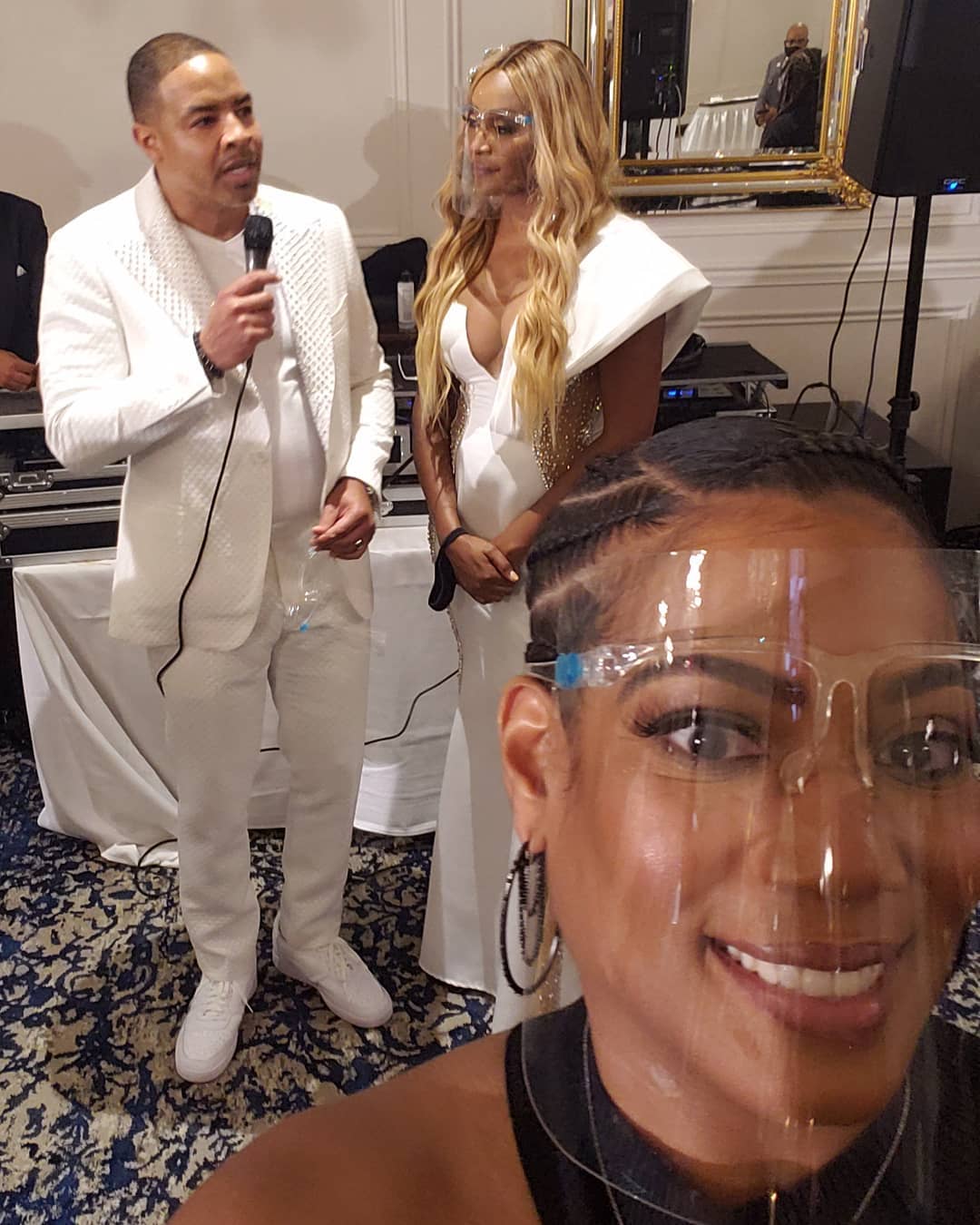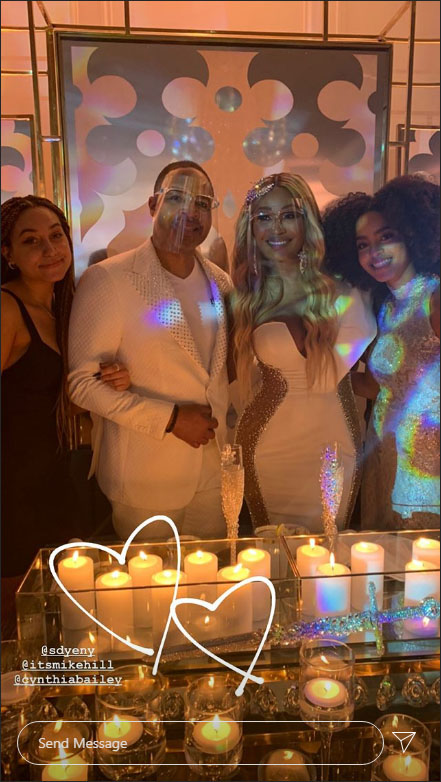 photos via Instagram