I've been getting nervous about the election over the past week. It's not that I don't believe the polls, it's just that I'm still traumatized from 2016. I believed the polls then too, and the polls had Hillary Clinton with a significant edge over Donald Trump. Although… James Comey did his thing just weeks before Election Day and there really wasn't polling to accurately reflect that. I'm worried about another October Surprise, I'll admit it. I'm worried that Joe Biden's numbers look amazing right now and that maybe it would have been better for Trump's coronavirus to come right now and not nine days ago. Anyway, as for polling…
Former Vice President Joe Biden is dominating President Donald Trump in the latest polls. No, the election is not over yet, and Trump still has a non-negligible chance of winning. But a look through history reveals that Biden is in a better position at this point than any challenger since 1936, when the first scientific polls were taken in a presidential race.

The ABC News/Washington Post poll released on Sunday was the latest poll to indicate Biden's strength. Biden led Trump by a 55% to 43% margin among likely voters. The poll was the third high quality national poll published this week that had Biden up by at least 10 points and above 50%. The other two being from CNN/SSRS and Fox News. Indeed, the average of polls has Biden at around 52% or 53% and up by somewhere between 10 and 11 points. This is an unprecedented position for a challenger with a mere 23 days to go until Election Day.

In the 21 previous presidential elections since 1936, there have only been five challengers who led at this time. Of those five, only one (Bill Clinton in 1992) was ahead by more than 5 points. None of those five were earning more than 48% of the vote in the polls. In other words, Biden is the first challenger to be above 50% at this late juncture in the campaign.

This also continues to mark a massive difference with the 2016 campaign. While Hillary Clinton was ahead of Trump by as high as 7 points in October 2016, she never came anywhere close to approaching 50% of the vote. Trump merely had to win the lionshare of the undecided or third party voters (who would bolt their candidate) to earn a victory in 2016.
It makes me feel better… briefly. But there's still work to be done and every single person needs to vote and we need to stay uncomfortable and agitated for three more weeks. Besides, national polls don't mean anything. The electoral college could absolutely f–k us over. Keep your eye on state-by-state polling and keep your eye on the Senate races, including Lindsay Graham's race, which could be something of a bellwether for this election.
And what we absolutely should NOT do is start emphasizing what kinds of cabinet appointments Joe Biden would make. STOP IT. I don't want to hear, right now, that Andrew Cuomo and Sally Yates are being considered for Attorney General. That is putting the cart before the horse! By all means, Biden and his people should be making plans. Quietly. Don't tell anybody though.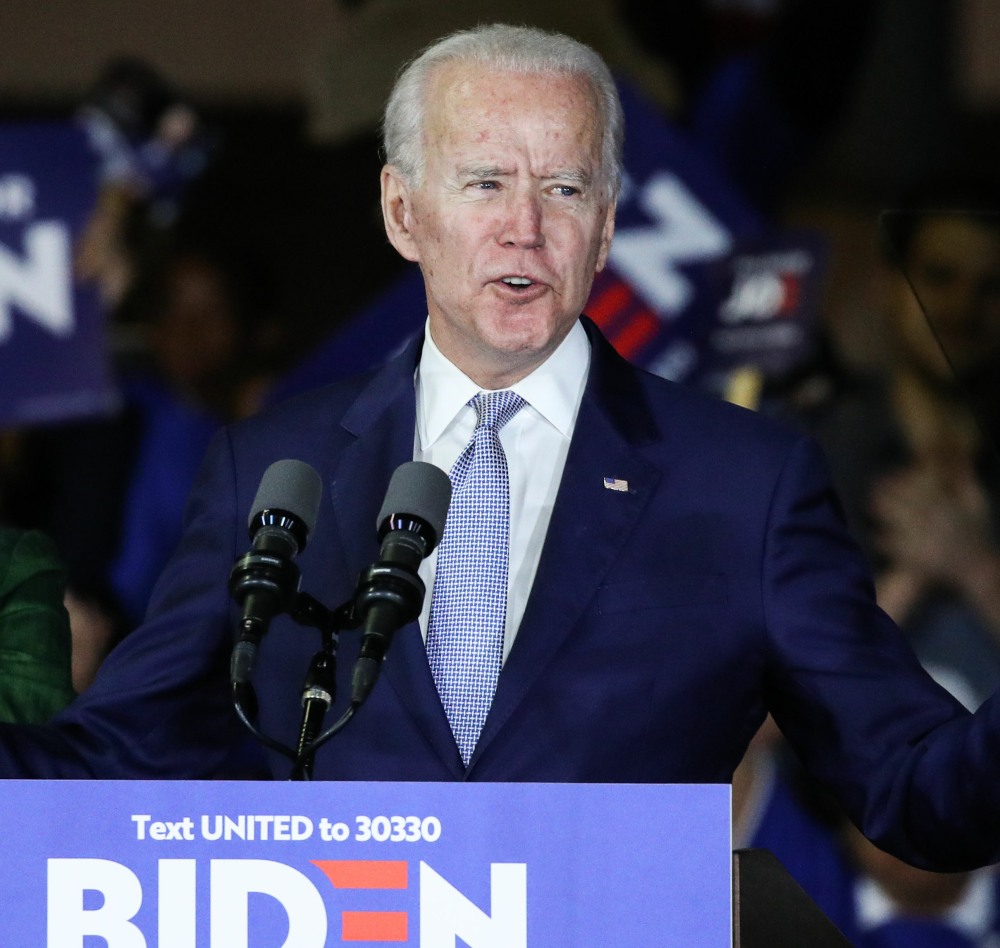 Photos courtesy of WENN, Backgrid, Avalon Red.