The Duchess of Cambridge made an appearance at the Natural History Museum yesterday. She got a private viewing of a new exhibition, and she also recorded a video to hype her appearance tonight at the museum's virtual awards ceremony to name the Wildlife Photographer of the Year. I posted the photos yesterday, thinking that it wouldn't be some huge story because – like so many of Kate's "events" – there wasn't much to it. She went to a museum, she recorded a video. It was blah. The most notable thing, it seemed, was Kate's styling. As I said, Kate's black Alexander McQueen blazer and black-suit vibe reminded me of She Who Will Not Be Named. Turns out, everyone saw it. Even the Daily Mail ran a story about it, with photo comparisons.
The Duchess of Cambridge appears to have taken style inspiration from her sister-in-law for her latest look. Kate Middleton, 38, was elegant in a £1,240 tuxedo jacket from go-to label Alexander McQueen and a black blouse as she stepped in front of cameras for a video filmed in the Natural History Museum in London.

Royal fans were quick to note how much it looked like an ensemble worn by the Duchess of Sussex, 39, to a London engagement in 2018. Accompanying Prince Harry, 36, to the Well Child Awards, Meghan was typically sharp and fashion-forward in a black trouser suit by Altuzarra, which she wore over a Deitas silk camisole and accessorised with a clutch by Stella McCartney.
The 2018 WellChild appearance – where Meghan wore all black, including a slinky black camisole – was clearly the inspiration for Kate's look yesterday. It's creepy, right? It feels like Kate actually created a mood board full of images of her sister-in-law. That being said, Meghan wore black suits several times during her time as a full-time royal. She wore trousers a lot, really leaning into some cute, work-appropriate ensembles with lots of separates. This style was, at the time, anathema to the royal family and the British press. Meghan was constantly accused of breaking fictitious royal protocols and we were told repeatedly that the Queen hates it when royal women wear trousers, wear black when it's not a funeral or wear anything other than button-covered Victorian coatdresses or giant doilies. All of those complaints just *disappeared* when Kate started copying Meghan's style. As soon as Kate started wearing trousers regularly, suddenly she was the business-casual Future Queen! Anyway, always worth pointing out.
Plus, I just wanted to look at these 2018 WellChild photos again.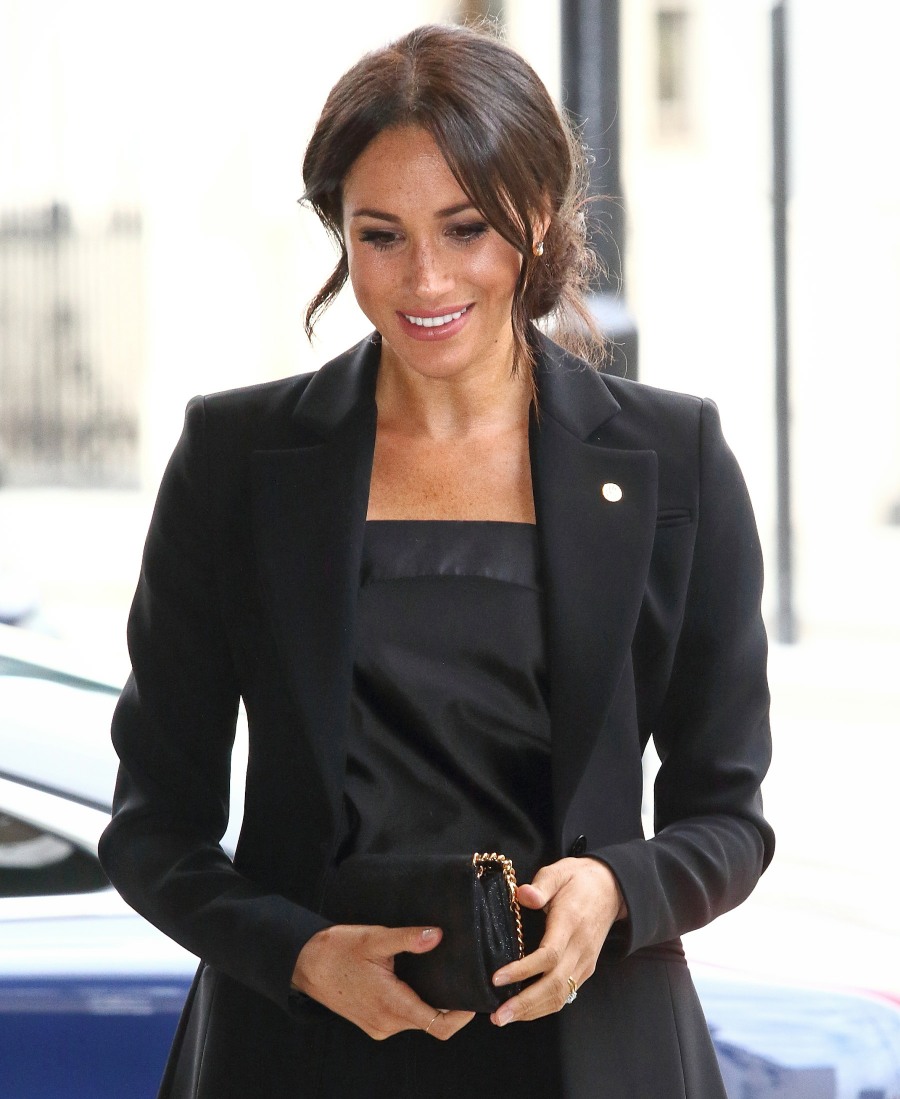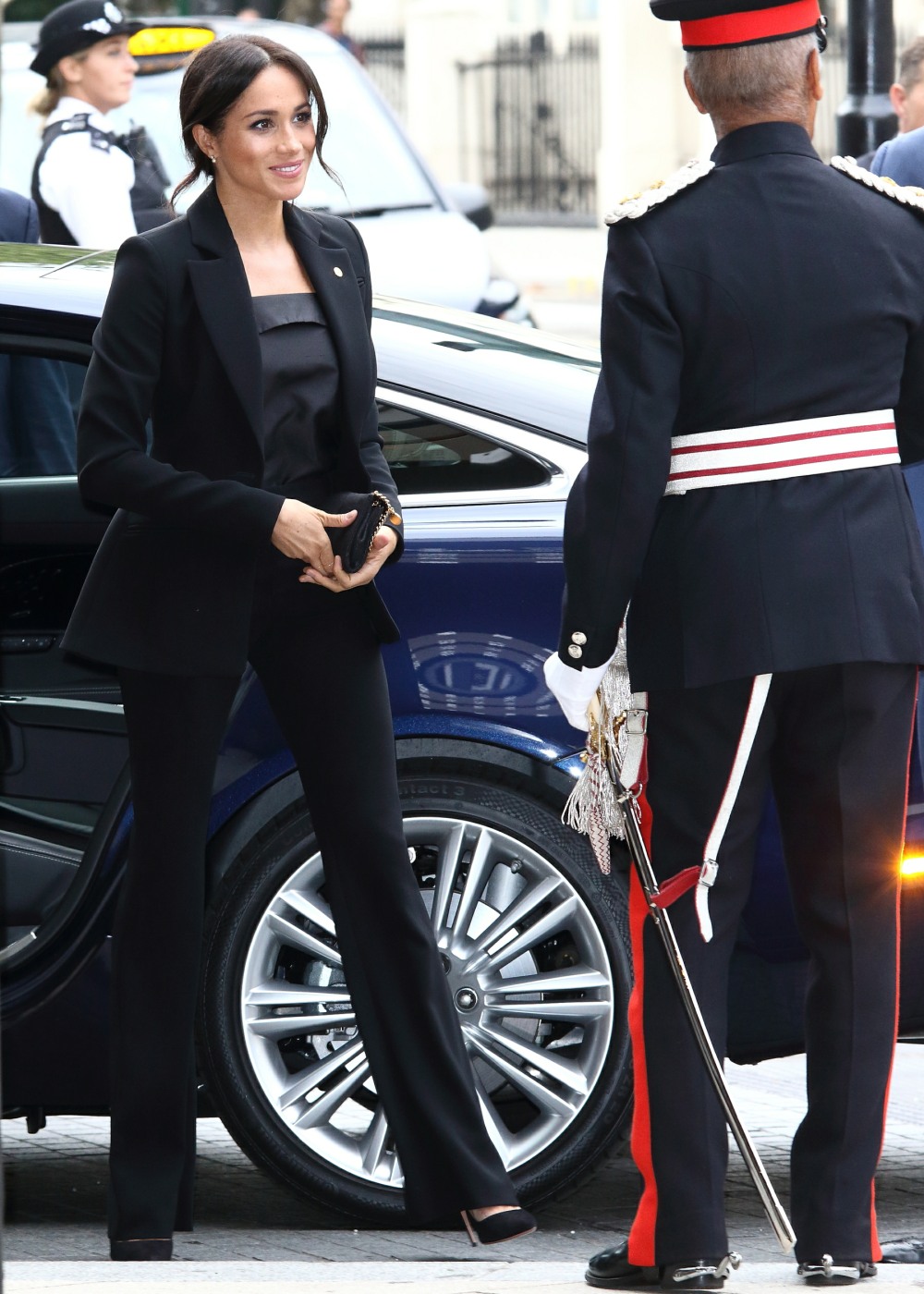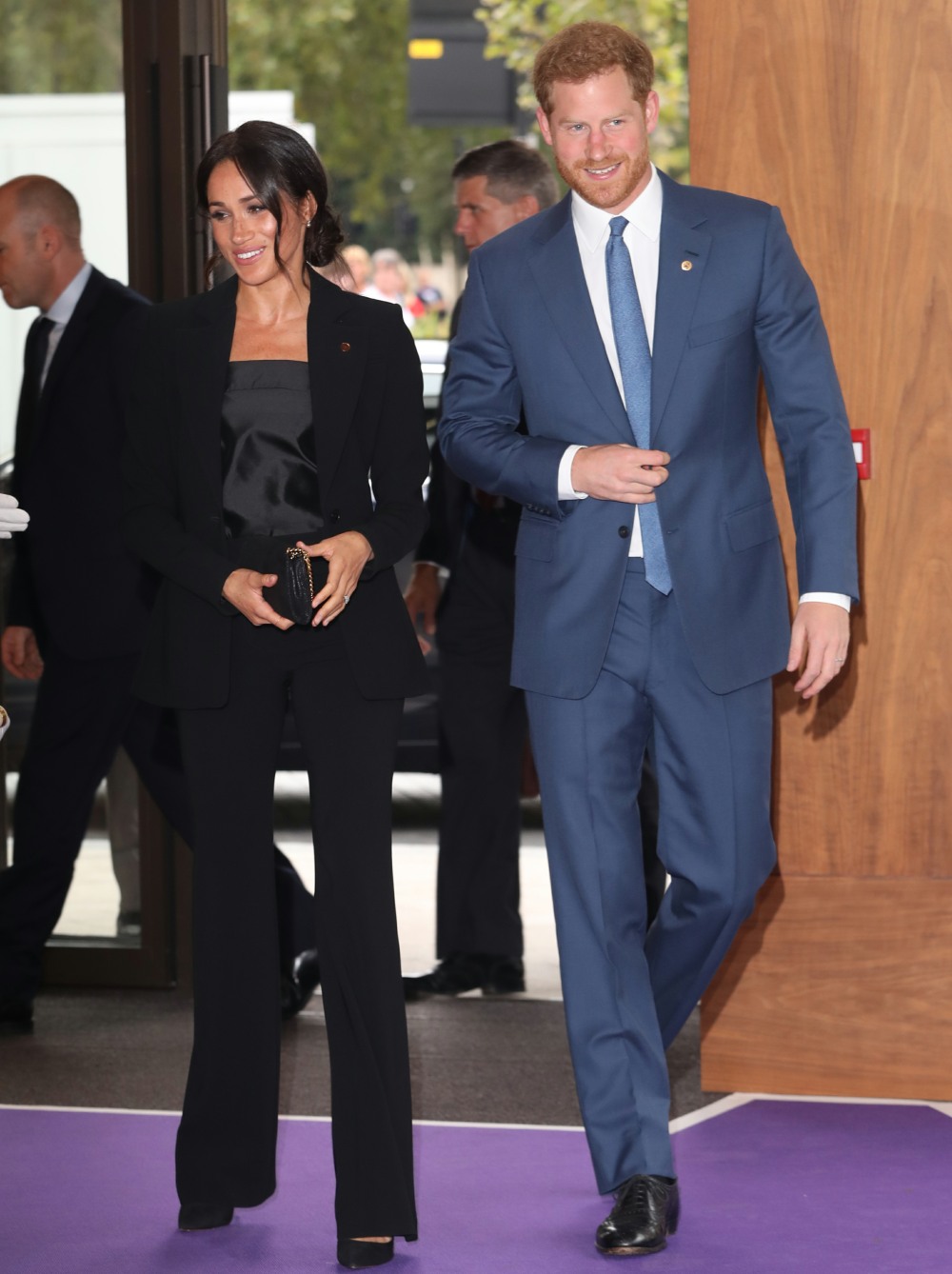 Photos courtesy of Avalon Red, WENN, Instagram.