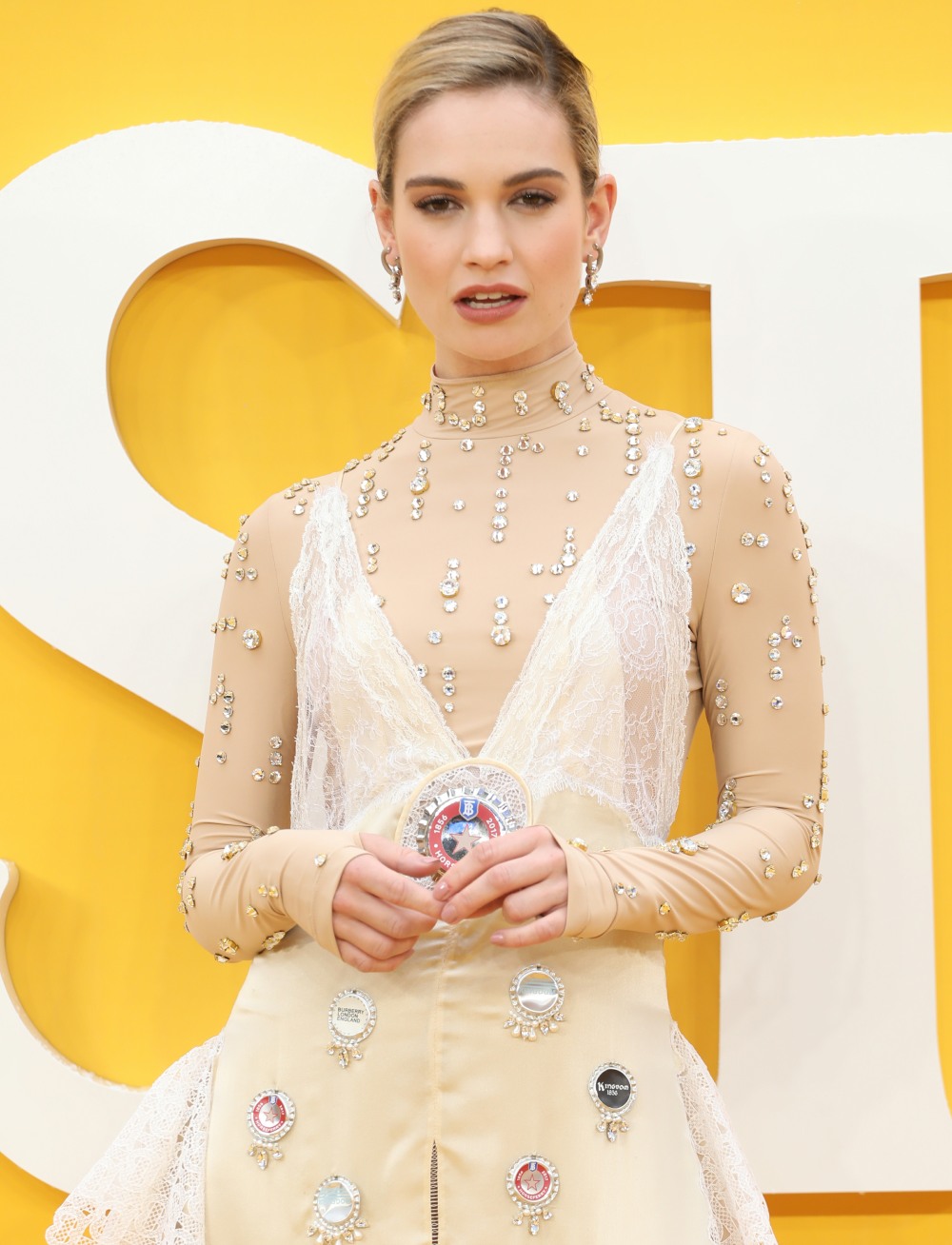 The Dominic West-Catherine FitzGerald marriage is now major gossip around the world. It's so bizarre! On Monday, photos were published in the Daily Mail of Dominic enjoying a very public affair with his younger costar, Lily James. Dominic basically flew home to England as soon as the photos came out, and then Tuesday morning, he somehow persuaded his wife to pose for a "happily married" photocall outside of their home, complete with an uncomfortable-looking closed-mouth kiss, and Catherine's hand clutching a tissue. MESS. So how did this photocall come about?
Catherine clutched a note written by her husband and signed by them both. This she deposited for photographers at the boundary of their property. It read: 'Our marriage is strong and we're very much together. Thank you.' She then put her hand back in her pocket — along with a scrunched-up tissue which she was holding tightly throughout the photo-call….Her gritted teeth were only really in evidence when she hesitated on her way out of the home.

So whose idea was the photo-call? Definitely Dominic's, say friends. There is speculation that Lily might have called Mrs West on Monday night to insist that those pictures could be innocently explained away.

Other sources say their mutual agent, Angharad Wood, who was pictured at the restaurant in Rome, would have offered some reassurance. Sources indicate that Lily and Dominic were in Rome to visit her and her baby daughter, who was born in August. Angharad's partner is Italian actor Riccardo Scamarcio — familiar to UK audiences as Count Fosco in the 2018 adaptation of The Woman In White.

One pal said: 'The fact that Angharad was there will have been very reassuring to Catherine as the two women are good friends. Angharad would not have stood for anything going on and he would certainly not be so stupid as to do anything in front of her. Dom has a bit of history with women from some time ago, but he's much too clever to get caught out this way. The fact is he's a very cuddly kind of person, really a big teddy bear, and you could probably have a picture of him like this with a dozen of his female friends.'

Sources have suggested Lily and Dominic may have got closer than they normally would over the past two months while filming The Pursuit Of Love, from late July to early October. She's the star of the film, which is based on the Nancy Mitford novel about an upper-class English family in the inter-war years. Dominic plays her father.

Due to the pandemic, however, there were strict rules about off-set mingling. One source said: 'When you are making films these days, you end up locked down in a bubble for 12 weeks. People go crazy. You aren't allowed to hang out with people from outside the bubble, so you end up spending time with each other.' And while the phenomenon of the on-set fling is far from new, it seems that during the pandemic 'anything can and does happen'. Another added: 'Actors have to sign Covid contracts these days, which mean they promise they will stay in that bubble throughout filming. They can't see their families even at weekends. It means that people are thrown together in a very intense way.'
Yeah, all of this is just upper-class PR – sources are basically saying that Dominic fed his wife a line, had his mistress call his wife to swear that nothing was happening, and even got a mutual friend to swear that it was fine… and then, in almost the same breath, all of those sources say that Lily and Dominic probably were having an affair, but it's not their fault, they were thrown together because of the pandemic, it's the virus's fault! Besides, the photographer who took the Rome photos has been talking – as an "eyewitness" – and he makes it sound like what he witnessed was a full-blown affair, including a lengthy trip to a hotel.
The Daily Mail also says that Dominic, Catherine and their kids are likely headed to her ancestral castle, Glin Castle, to wait out the scandal. Lily "remained firmly shut away behind the door of her flat in North London yesterday." I feel bad for Lily a little bit. Although if she did call Catherine and lie to her, then Lily sucks.
The nation may be facing new chaotic creeping lockdown but here's what everyone really wants to talk about: Dominic West and wife put on united front after THOSE pics of him with Lily James https://t.co/TIjbzitaBq pic.twitter.com/GXSAhyzSgq

— Daily Mail U.K. (@DailyMailUK) October 13, 2020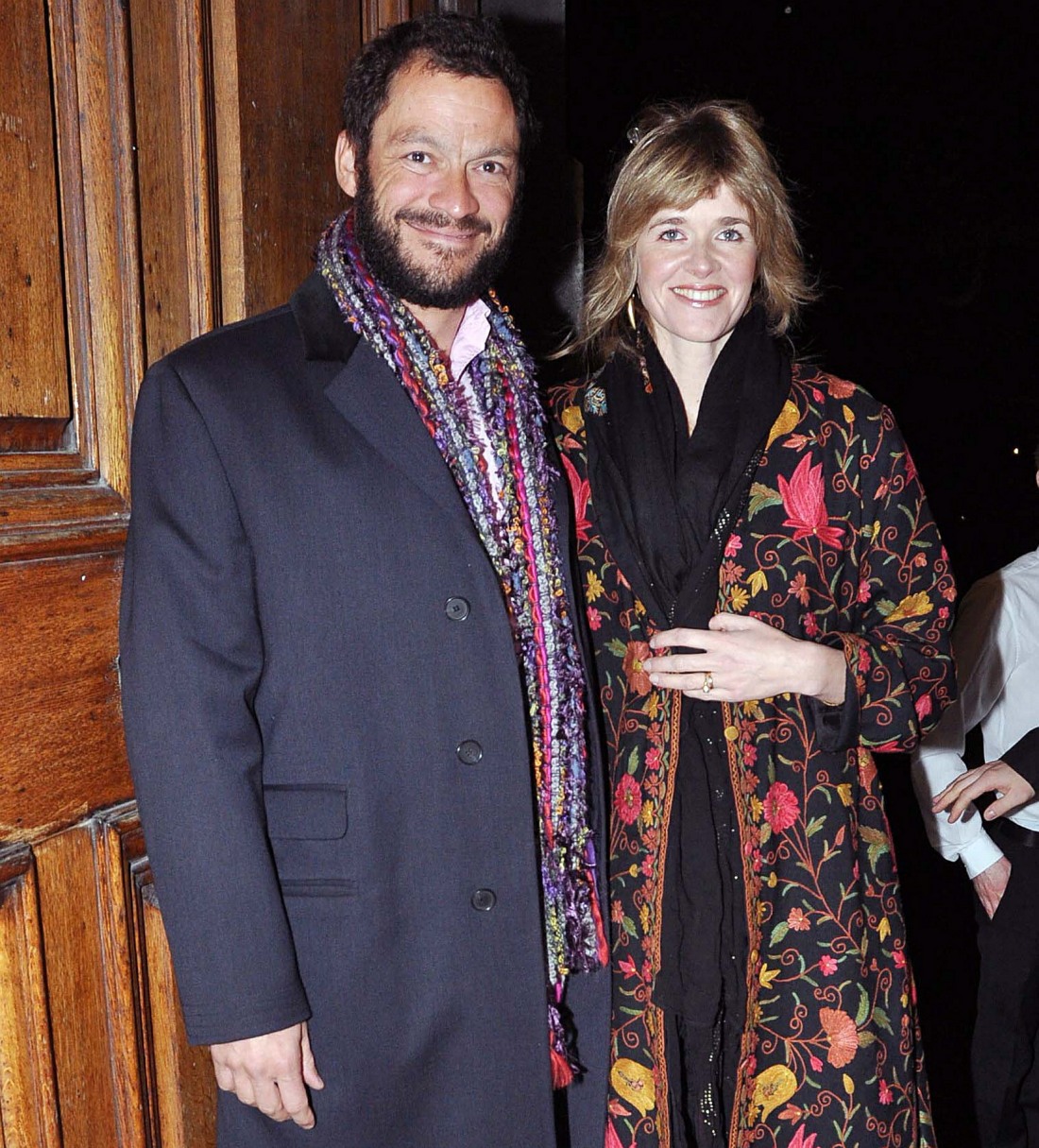 Photos courtesy of WENN, Avalon Red.