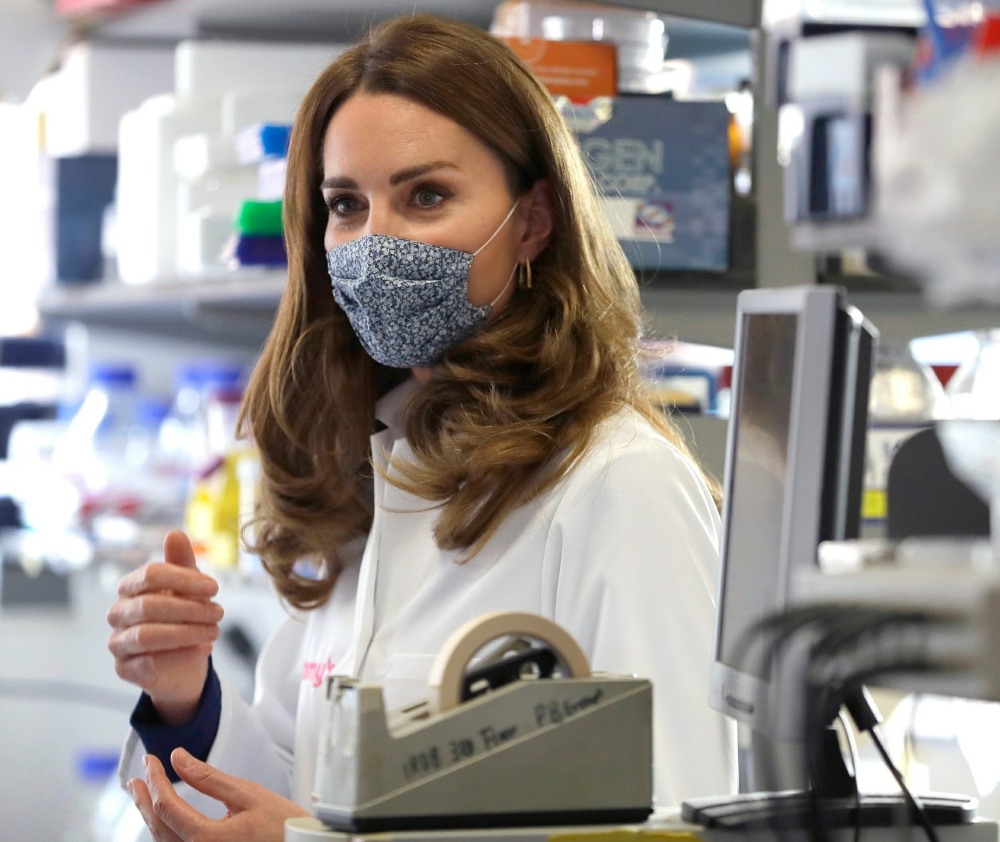 Imagine an alternate universe where the Duchess of Cambridge didn't change all of her plans as a teenager. What if she decided that studying science at university would be a better use of her time rather than stalking a prince? Imagine Dr. Kate Middleton, the pretty scientist with the blowout, compiling reams of data on buttons and wiglets. What could have been. It's just that we so rarely see Kate cosplay a scientist or doctor, that's what makes the imagery a little bit funny.
The reason Kate made a surprise trip to Imperial College London on Wednesday was for a serious issue. She was highlighting the work done at the college to reduce the rates of deaths during pregnancy and premature births. She went on behalf of the charity Tommy's (which is not one of her patronages) to highlight Baby Loss Awareness Week. Tommy's funds research into miscarriages, stillbirths and premature births. It's a surprisingly deep and solemn cause for Kate to brush up against. She is the patron of East Anglia's Children's Hospices, which is also quite a serious issue for Kate. Kate spoke to many families who have dealt with miscarriages and premature births, and she also highlighted the research being done at Imperial College London with some photo-ops in the lab.
The dress was a repeat – she has this same Emilia Wickstead dress in several colors, including the navy you see here, a lovely light violet and a forest green. She also has a similar-ish design in teal, only with buttons down one side. She paired the repeat Wickstead with another floral mask. I don't mind Kate's floral masks at all? They're very feminine and pretty. I just wish she would wear masks more consistently.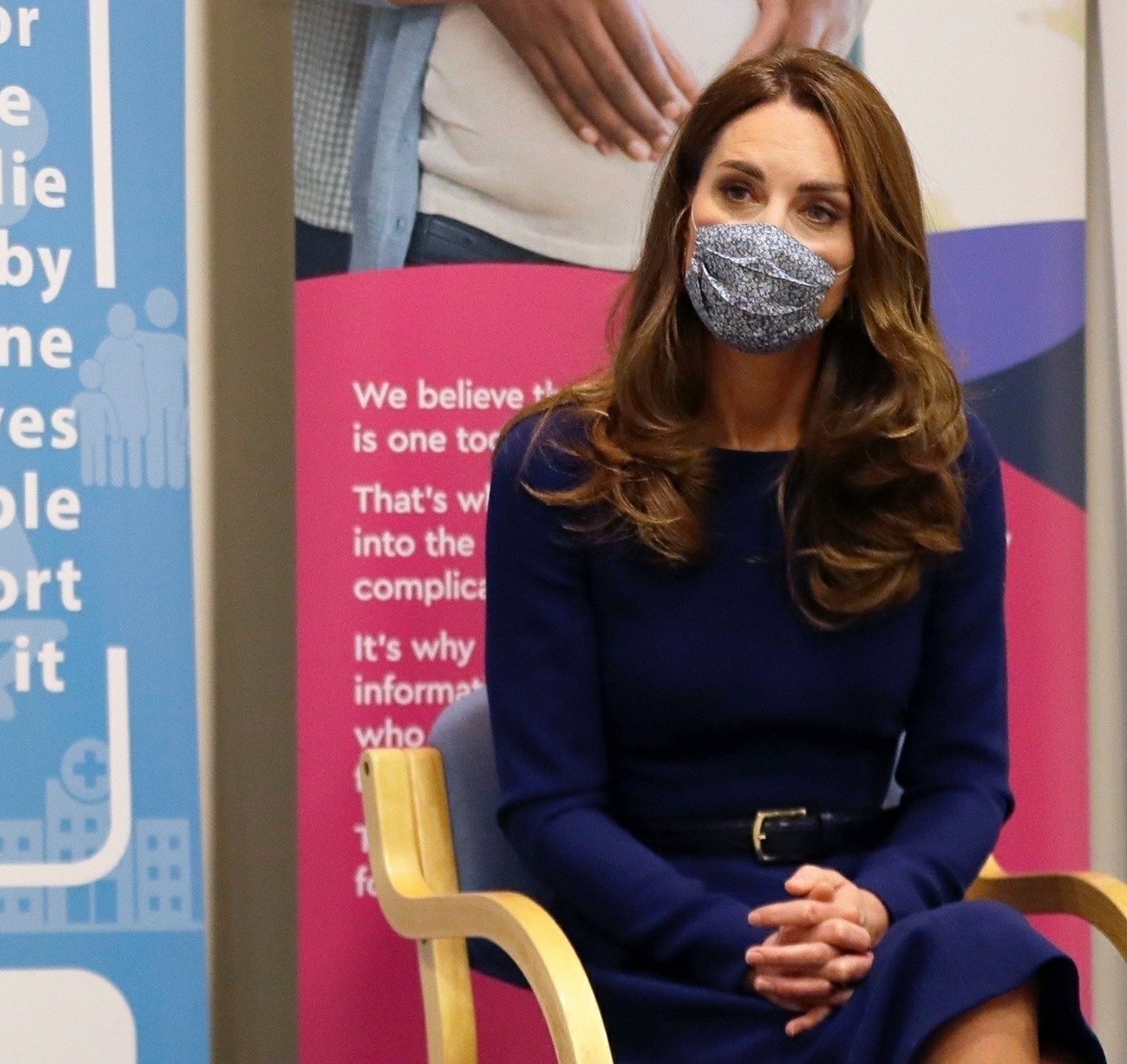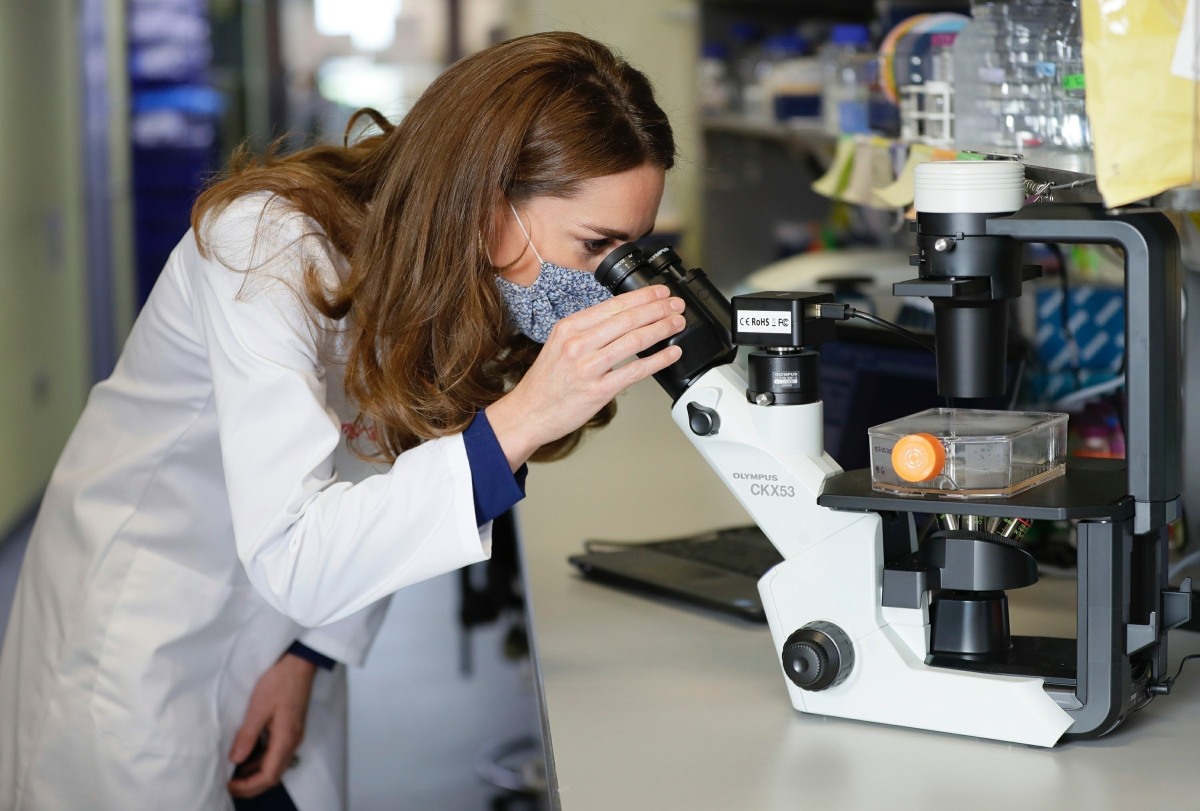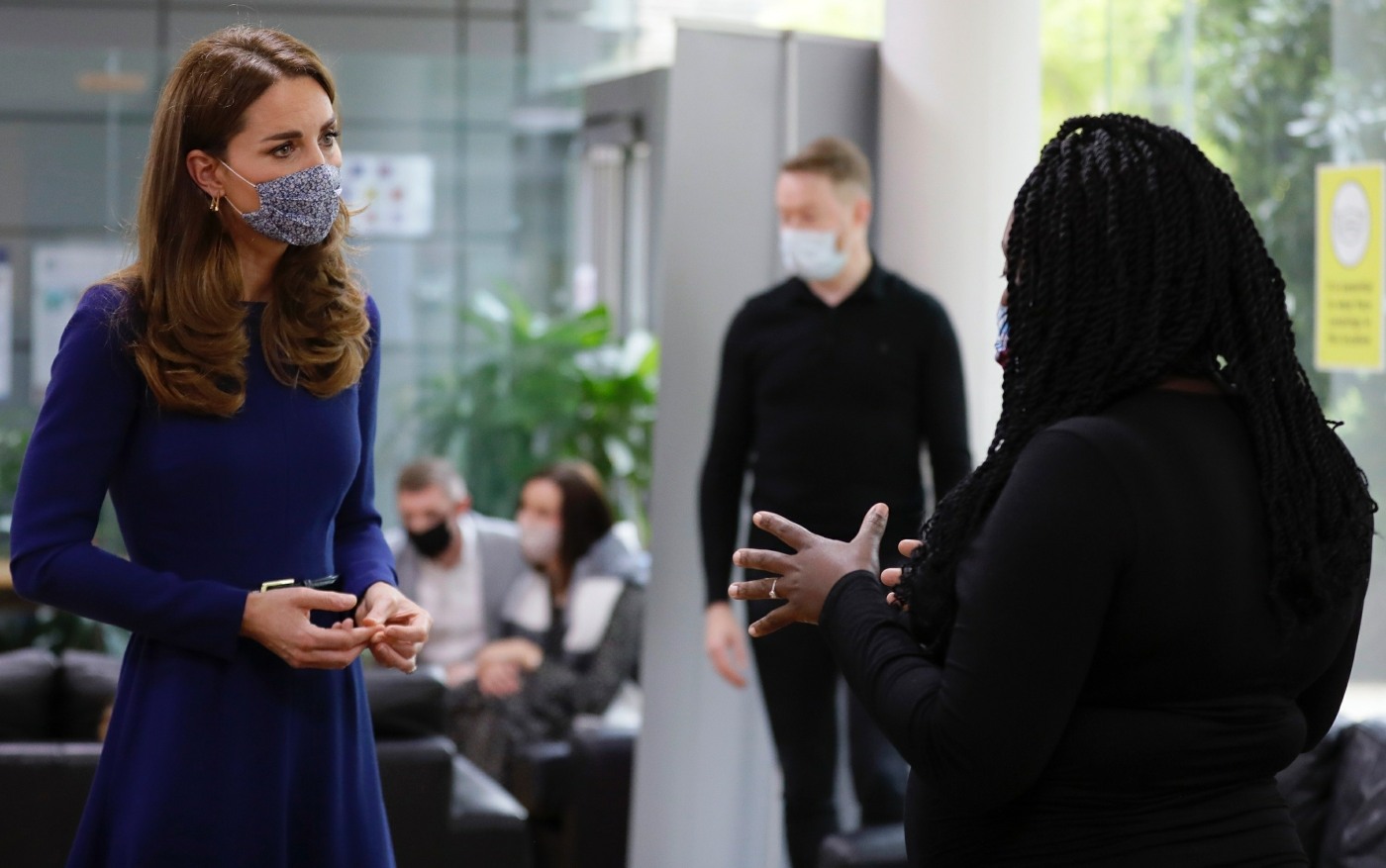 Photos courtesy of Backgrid.