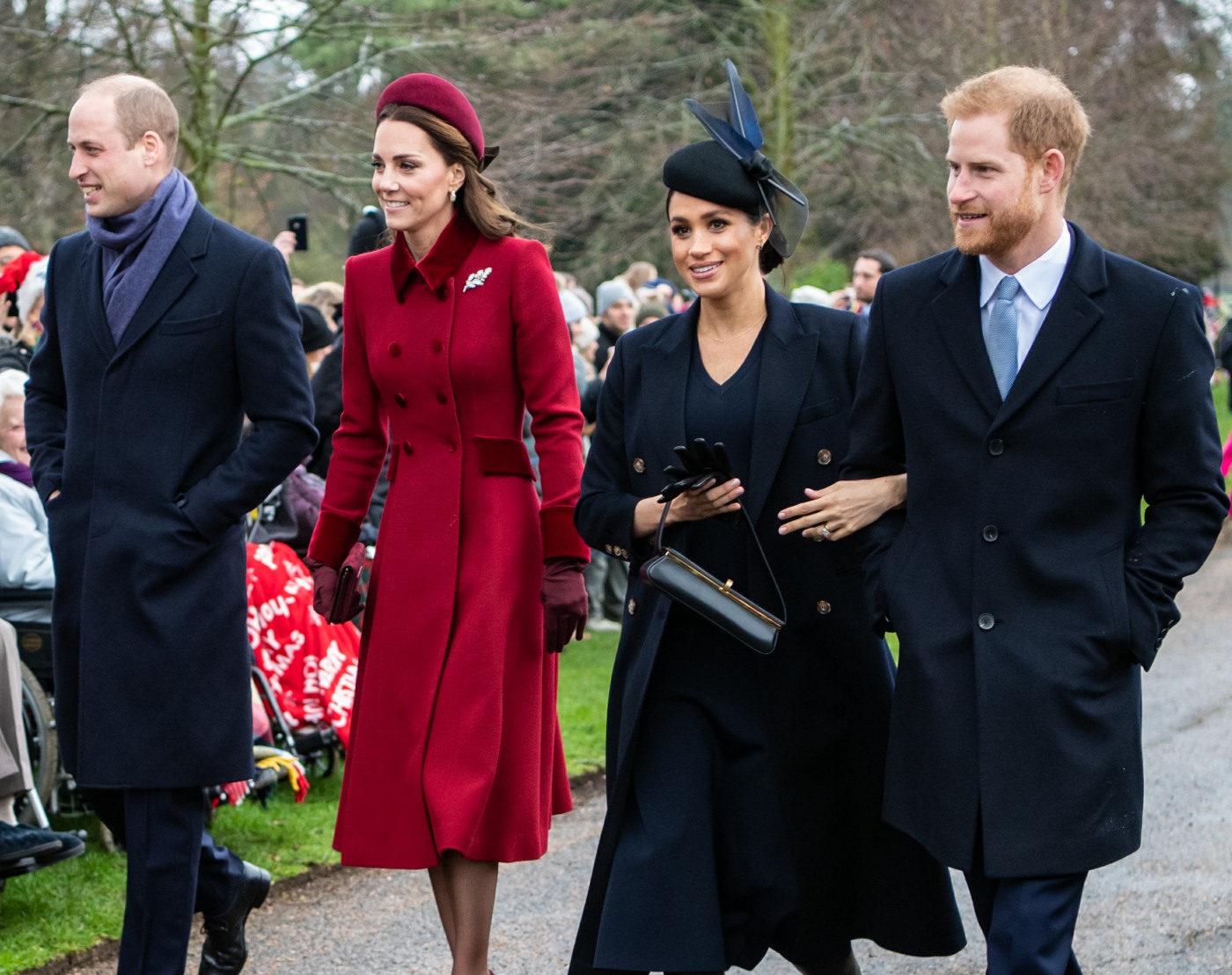 Well, I was waiting for this! Katie Nicholl at Vanity Fair has interviewed Robert Lacey about his book Battle of Brothers: William and Harry – The Inside Story of a Family in Tumult. The difference between what he says to British outlets versus what he says to American outlets is still pretty noteworthy! Lacey definitely wants his book to sell in America, but will it? Hm. Also, we do have to remember that Lacey's thoughts are being filtered by Nicholl, who has been a Cambridge apologist and sugary Keen defender for more than a decade. You can read the full piece here. Some highlights:
There's no chance of the Sussexes returning to the UK: "I don't think we'll ever see them leaving their American base. The question is can the monarchy adapt to the challenge of a free thinking couple and arguably the most charismatic members of the family or will they shut them out of the picture?"

Harry knows what's up: According to Lacey, courtiers never knew how to handle Meghan, who he describes in his book as forceful and confident. And Harry still believes that certain palace courtiers are still speaking against the couple to the media, and have taken William's side over his. "There does seem to be evidence of the palace briefing against Harry and Meghan. The Sunday Times ran a piece recently quoting royal sources close to the palace saying that Meghan and Harry violated the agreement with the royal family when they made comments about the American election when actually they were very careful in what they said. I'm afraid it seems a decision has been taken to cast Harry as the scapegoat and to justify the solitary emergence of William in the new generation."

Meghan's "American advisors": "We know Meghan does not get on well with palace people. When she brought in her own American advisors it was very offensive to the palace pr. No one has ever done that before."

Meghan found it difficult to remain apolitical & voiceless: "Meghan is used to using her celebrity platform to speak about issues that matter to her. When she, Harry, William, and Kate were at a Royal Foundation Forum even before she had married into the royal family Meghan was very vocal and spoke about the rights of minorities and rights for women. She's a self-made celebrity and I think she was just too much for the palace to handle. There's a systemic challenge there. She's like Diana but a stage further, and that's a challenge for the Royal Family."

Whether Will & Harry will reconcile: When he began writing the book, he said, Lacey believed that there was a "good chance" the brothers might still reconcile, but "I'm more pessimistic now." A public reunion is on the books for July 1, when a statue of Diana will be unveiled at Kensington Palace. "But the question will be how genuine will that reconciliation be? I imagine most people will feel that they are putting on an act and that could prove fatal for the royal family. I hope that somebody is working behind the scenes to pull things together. There will either be a reconciliation or this rift will continue."

William asking the Earl Spencer to intervene with Harry & Meghan: "I think it's significant and quite sad [William] didn't turn to his own father but to Diana's side of the family."

The Ruthless Queen: "At the end of the day we saw a ruthlessness from the Queen over her absolute refusal to allow the Sussexes to use the word royal for their new branding, and we're seeing the same ruthlessness in William. The challenge for William is whether while being true to his principles he can also modernize the institution by making his brother part of it. That's what everyone wants, some kind of reconciliation."

The Ex-Royal Future: "At the moment they are enjoying their new lives. But if there is no reconciliation next year there is going to have to be a cut, and they will have to be ex royals. As the Duke of Windsor discovered, that's not much fun."
We talked about Meghan's "American advisors" yesterday, which Lacey seems to think "came with her" when she married Harry. This is… not the case, but I think Lacey is mostly conflating a few connected issues. Meghan and Harry got their own office in Buckingham Palace, and yes, some of the people in that office were Americans. I don't think *that* was ever some big issue though. I think the issue (as I said yesterday) is that Meghan was a professional actress with a manager, agent and publicist. She understood how to manage herself like a professional, and she sought advice from her "American team" over the royal years on how to do things differently. Because, I believe, she saw how the palaces operated and she was appalled. And *that* was what bugged a lot of those old farts: she didn't "need" them, she had her own ideas (which were often better than theirs) and she was ambitious to get to work.
The biggest cup of tea here is that Harry believes there are still people in the palace "speaking against" him. This is true. This has been happening for years as well, and it was one of the reasons why H&M left. William was already trying to "speak against" Harry & Meghan when they were there. Now that William has the monarchy all to himself, of course he's embiggening himself and terrorizing everybody else. Of course H&M are still Willileaks' biggest scapegoats.
As for Harry & Meghan being "cut" from the family next year… what the hell else can be done to them? This is why H&M have set themselves up in America – because they're DONE.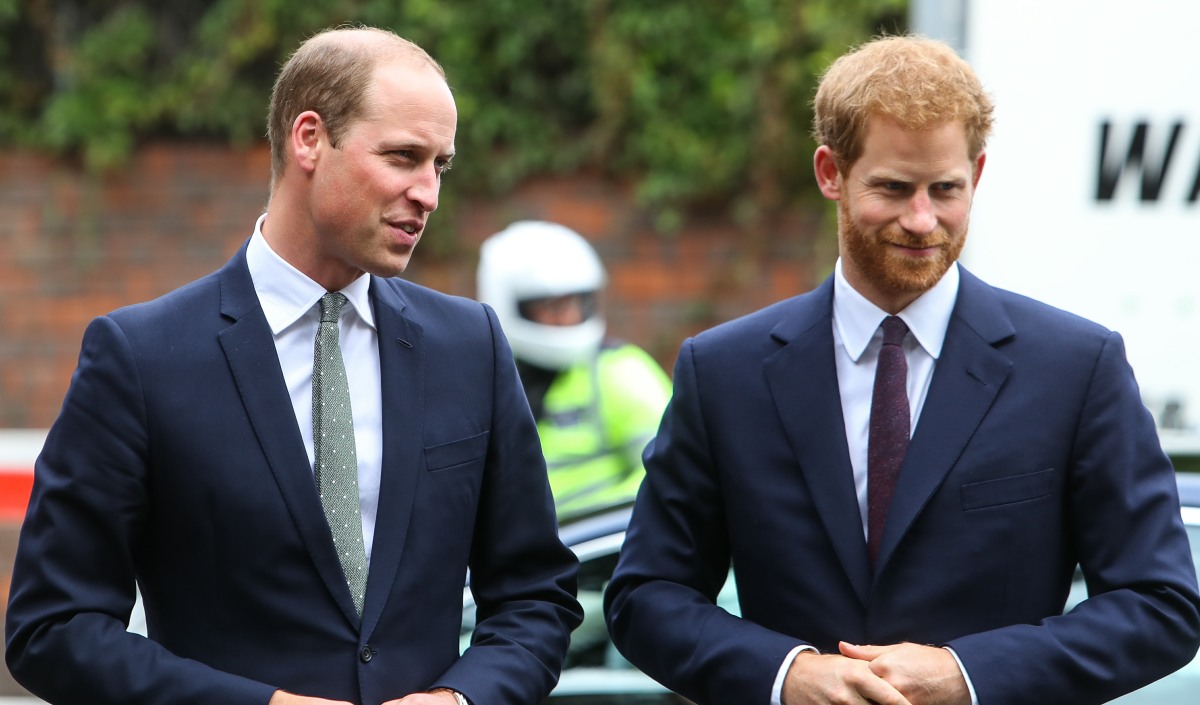 Photos courtesy of WENN.