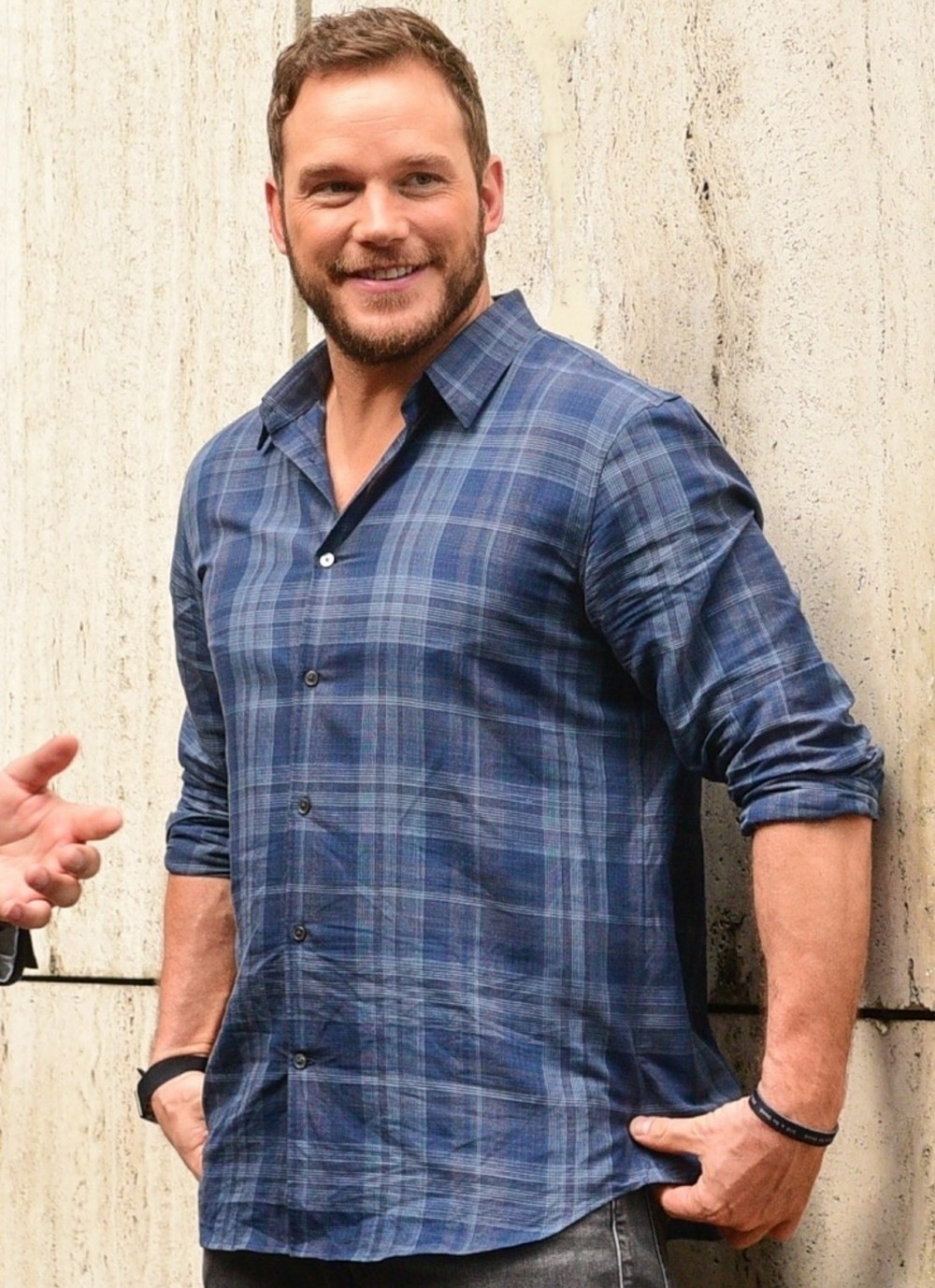 Over the weekend, someone on Twitter posted one of those fun "who is the best Chris" games, only this time, it was "One has to go," with photos of Chris Hemsworth, Chris Pine, Chris Evans and Chris Pratt. As you can see, even I had some thoughts:
Only one has to stay, tbh: Pine https://t.co/7E6EDvRTgm

— Kaiser@Celebitchy (@KaiseratCB) October 18, 2020
I stand by my opinion! While Chris Pratt is empirically the Worst Chris and everyone knows he's the one who "has to go," I could honestly take or leave Hemsworth and Evans too. For me, Pine is the only one who should stay. Anyway, it became a jumping-off point for everyone to talk about how Chris Pratt kind of sucks. Most people believe he's got MAGA (or MAGA-adjacent) politics, and he's super-churchy and he very much Mr. Red State.
So, I thought it was just a silly internet thing and everyone would forget about it by Monday. But no. It's become this huge, dumb thing. E! News' Instagram posted the four-Chris choice, which ended up getting a response from Pratt's wife Katherine Schwarzenegger, who wrote: "Is this really what we need? There's so much going on in the world and people are struggling in so many ways. Being mean is so yesterday. There's enough room to love all these guys. Love is what we all need not meanness and bullying. Let's try that."
After that, Robert Downey Jr., Mark Ruffalo and Zoe Saldana also chimed in, defending Pratt from… an online community who merely said that Pratt should be thrown out of the Chris Club. I also think this is connected to yesterday's "Avengers Assemble" Biden-Harris virtual fundraiser – many of the big name Avengers came by, they were Robert Downey Jr (whew, he's supporting the Dems this year), Chris Evans, Zoe Saldana, ScarJo, Mark Ruffalo, Don Cheadle and Paul Rudd. Notably NO Jeremy Renner and NO Chris Pratt. (Anthony Mackie was supposed to come but didn't make it.) Should we assume that Renner and Pratt are voting Republican? Who knows. But Pratt's absence from the virtual fundraiser definitely underlined the issues people have with him, and why people were eager to toss him out of the Chris Club.
Isn't it great when a white guy gets to be "not overtly political"? Is it because he's not being actively marginalized and demeaned? Also: Pratt has left enough breadcrumbs for MAGA douches to let them know what he is.
You all, @prattprattpratt is as solid a man there is. I know him personally, and instead of casting aspersions, look at how he lives his life. He is just not overtly political as a rule. This is a distraction. Let's keep our eyes on the prize, friends. We are so close now.

— Mark Ruffalo (@MarkRuffalo) October 20, 2020
That was fun! pic.twitter.com/cbCzYFwcXR

— celebitchy (@celebitchy) October 21, 2020
No matter how hard it gets, stick your chest out, keep your head up and handle it.
-Tupac
You got this @prattprattpratt . Your family, friends, colleagues & everyone who's ever crossed paths with you knows your heart and your worth!

— Zoe Saldana (@zoesaldana) October 21, 2020
Photos courtesy of Backgrid.