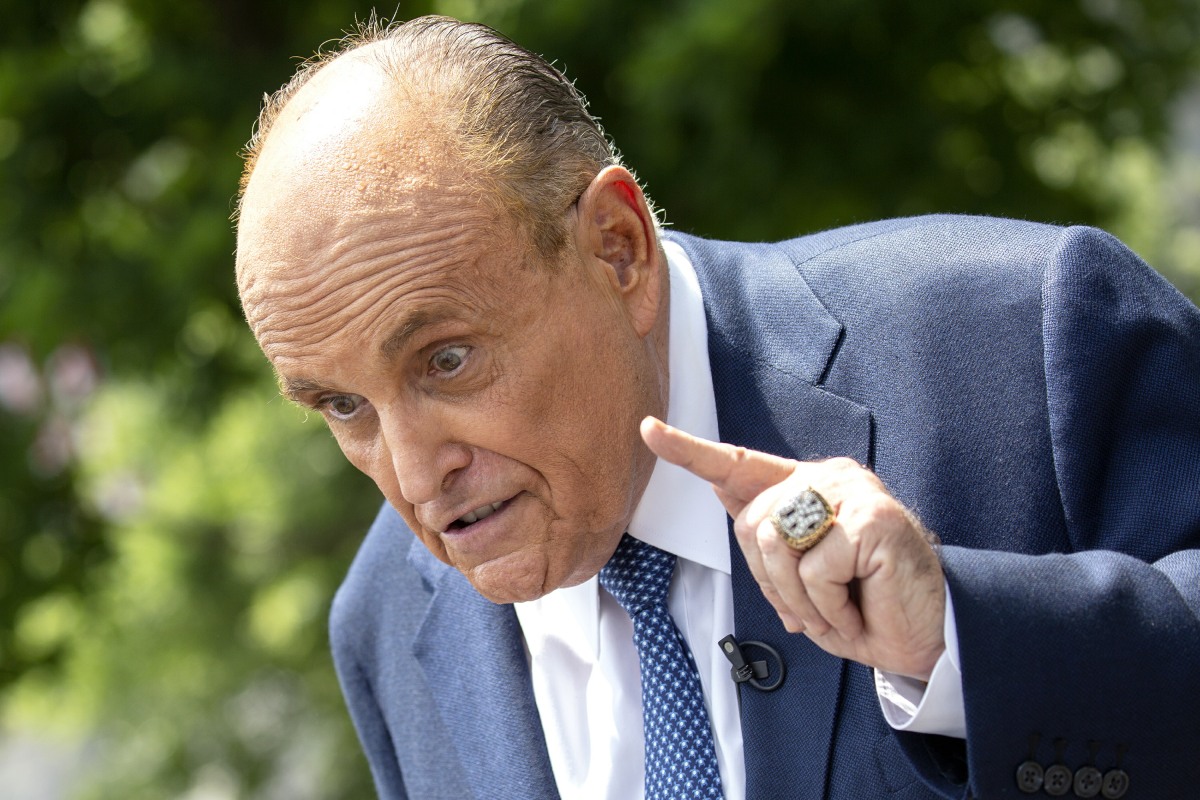 I generally find Sacha Baron Cohen to be a pretty problematic person, and that goes for the characters he creates too. But someone, somewhere thought it would be a good idea to give Cohen money for a second Borat film. Borat was arguably his most successful character, in that the movie grossed over $250 million worldwide, on an $18 million production budget. The second film is called Borat Subsequent Moviefilm, and it's filmed in the same haphazard faux-documentary style, with some people playing along with a wink, and some people genuinely conned by Cohen's Borat character. Well, the studio doesn't even have to buy any ad time for the film now, because every news outlet is completely freaking out (justifiably) about Rudy Giuliani's appearance in Borat Subsequent Moviefilm. You can't buy this kind of coverage. Nor will you be able to UNSEE this story:
The reputation of Rudy Giuliani could be set for a further blow with the release of highly embarrassing footage in Sacha Baron Cohen's follow-up to Borat. In the film, released on Friday, the former New York mayor and current personal attorney to Donald Trump is seen reaching into his trousers and apparently touching his genitals while reclining on a bed in the presence of the actor playing Borat's daughter, who is posing as a TV journalist.

Following an obsequious interview for a fake conservative news programme, the pair retreat at her suggestion for a drink to the bedroom of a hotel suite, which is rigged with concealed cameras. After she removes his microphone, Giuliani, 76, can be seen lying back on the bed, fiddling with his untucked shirt and reaching into his trousers. They are then interrupted by Borat who runs in and says: "She's 15. She's too old for you."

In the film Borat is dispatched by the Kazakh government back to the US to present a bribe to an ally of Donald Trump in order to ingratiate his country with the administration. After the monkey earmarked for the gift is indisposed, Borat's supposedly underage offspring becomes the replacement present.

Even before he reaches into his trousers, Giuliani does not appear to acquit himself especially impressively during the encounter. Flattered and flirtatious, he drinks scotch, coughs, fails to socially distance and claims Trump's speedy actions in the spring saved a million Americans from dying of Covid. He also agrees – in theory at least – to eat a bat with his interviewer.
I'm sorry, but that last paragraph is a work of art? HANG IT IN THE LOUVRE. "He also agrees – in theory at least – to eat a bat with his interviewer." Whew. LMAO. I mean, I'm laughing because OMFG, but yes, this is absolutely horrible. This is genuinely a sting operation that the authorities would have used to catch human traffickers, rapists and child molesters. My God.
Since @RudyGiuliani is into compromising photos… pic.twitter.com/alhJBkizpP

— Andrew Feinberg (@AndrewFeinberg) October 21, 2020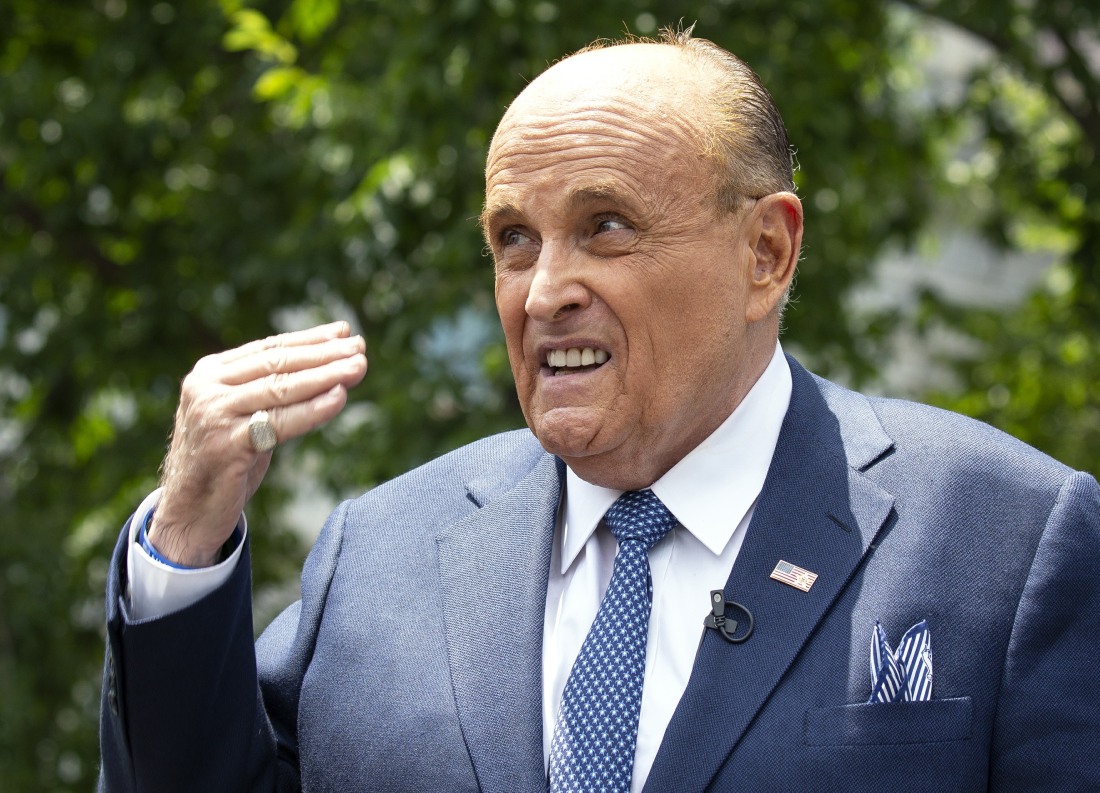 Photos courtesy of Avalon Red, 'Borat Subsequent Moviefilm'.